A little over a month after her daughter, Erika Vazquez-Bacardi, held her fairy tale wedding at the Four Seasons Resort at Walt Disney World, Bacardi heiress Hilda Bacardi is ready to say goodbye to the Magic Kingdom.
The heiress listed her jaw-dropping home set within the highly exclusive Walt Disney World Golden Oak community in Orlando — neighboring the Four Seasons Resort — for a whopping $19 million.
And not just any home: the upscale residence is one of only 30 properties in the sold-out Four Seasons residences section. It's also the model home for the highly exclusive enclave, built in 2016 to show ultra-wealthy buyers what awaits them if they buy into the gated community.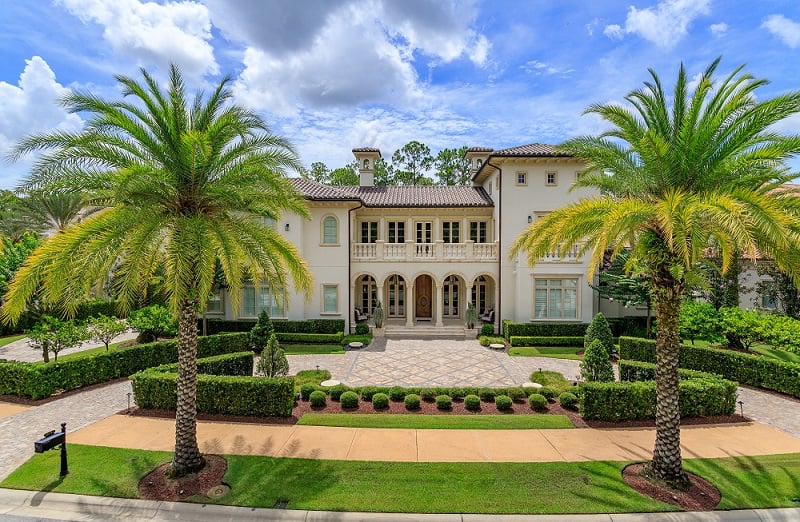 As such, the 9,000-square-foot home has been fitted with the absolute finest finishings — and showcases a level of opulence that rivals even the most over-the-top luxury mansions.
Now offered for sale for the second time ever — Hilda Bacardi was its very first owner, paying $6,989,000 for the Disney World residence back in 2018 — the spectacular property is listed for $19,000,000 with Shane and Tracy Croft of Coldwell Banker Realty Orlando.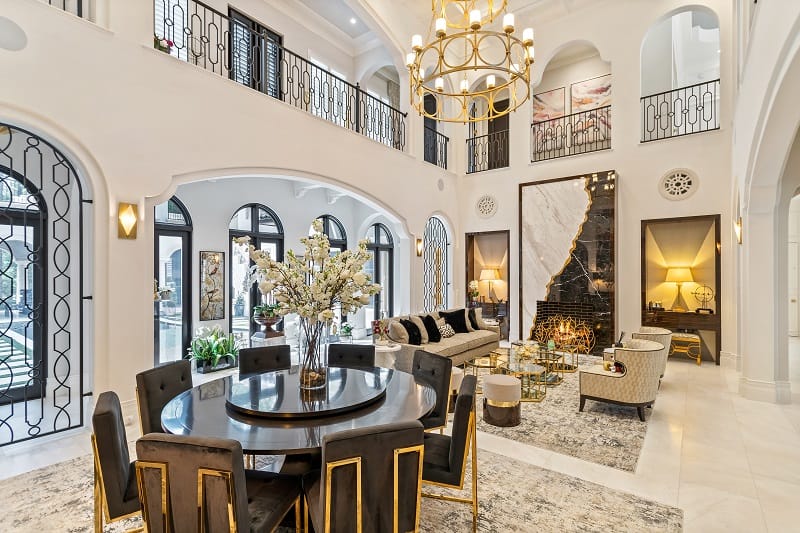 The massive Disney World residence features 7 bedrooms, 7 full baths, 3 half baths, 2 master suites (one on each floor), and an over-the-top bar and entertainment room.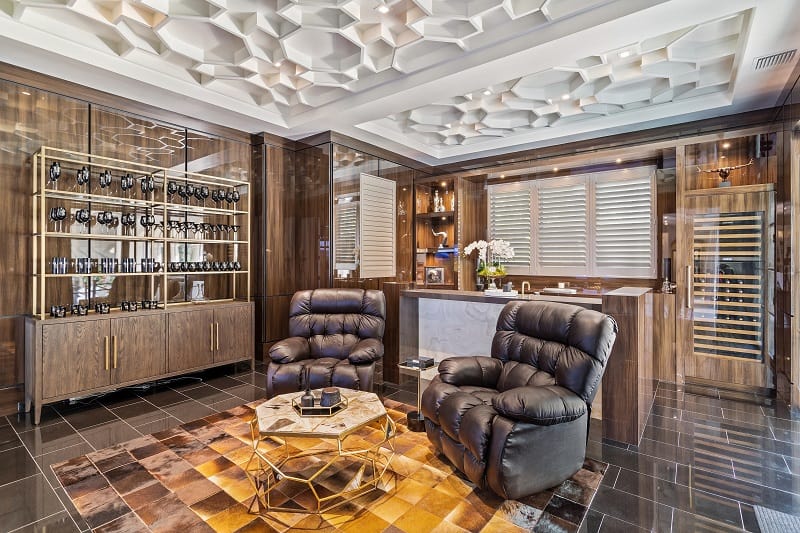 But that's just barely scratching the surface.
Among its many rooms and amenities, the Bacardi heiress's house also lists 2 laundry rooms, 3 fireplaces, 3-car garages, a golf cart garage, a summer kitchen, a gorgeous private pool, 2 outdoor showers, and downstairs and upstairs terraces.
SEE ALSO: Shaquille O'Neal's former house in Orlando — with the Superman Bed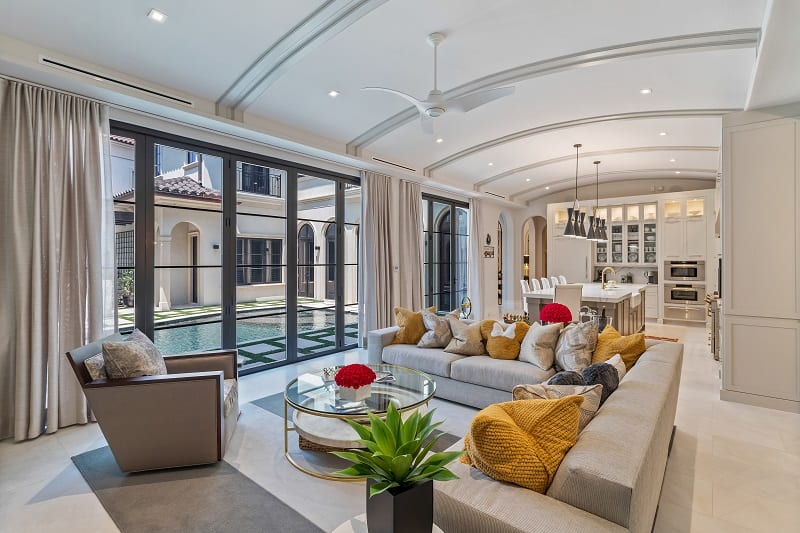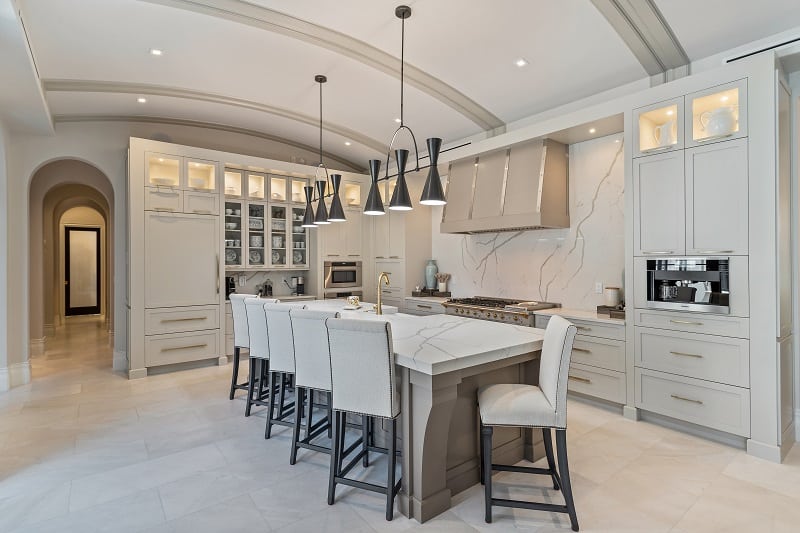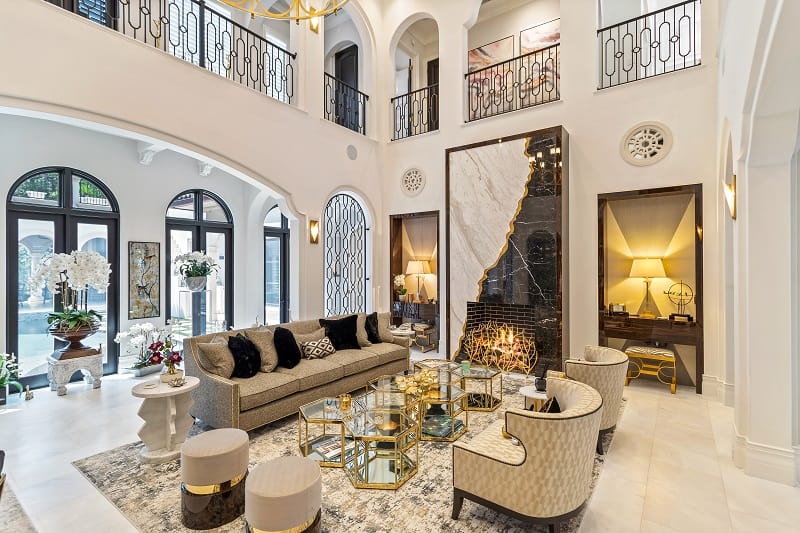 Believe it or not, it wasn't the property's ultra-luxurious rooms that caught our eye.
The Disney World home comes with some uniquely playful rooms that bring to life a few of the most popular movie universes of all time.
In true Disney spirit, Hilda Bacardi's house features an unforgettable Star Wars-themed movie theater complete with sound effects (including a lightsaber background noise and a beeping R2-D2).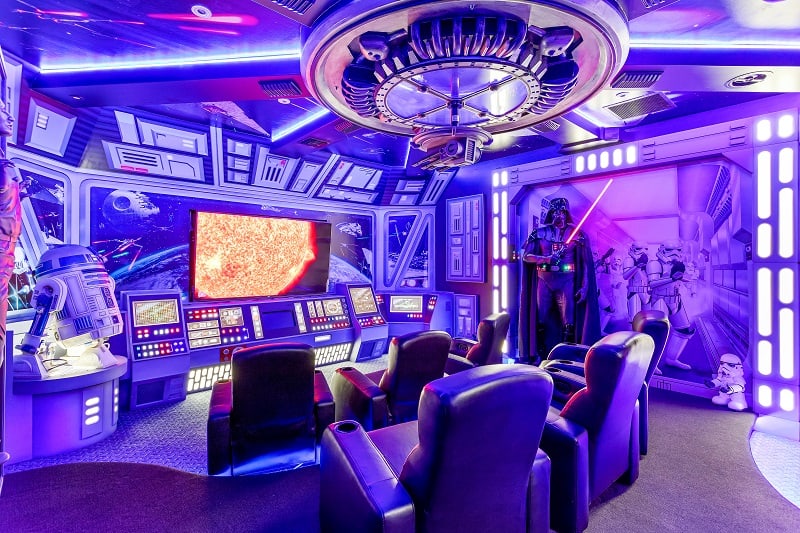 And if that's not whimsical enough for you, the kids bedrooms might just be.
Two of the bedrooms have been transformed into little fantasy kingdoms, one inspired by Walt Disney's Frozen, and the other a nautical-inspired, Finding Nemo-themed room.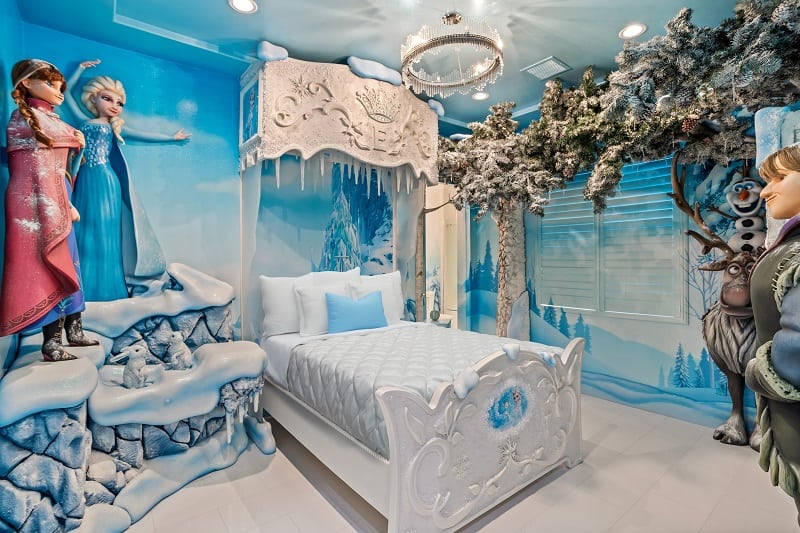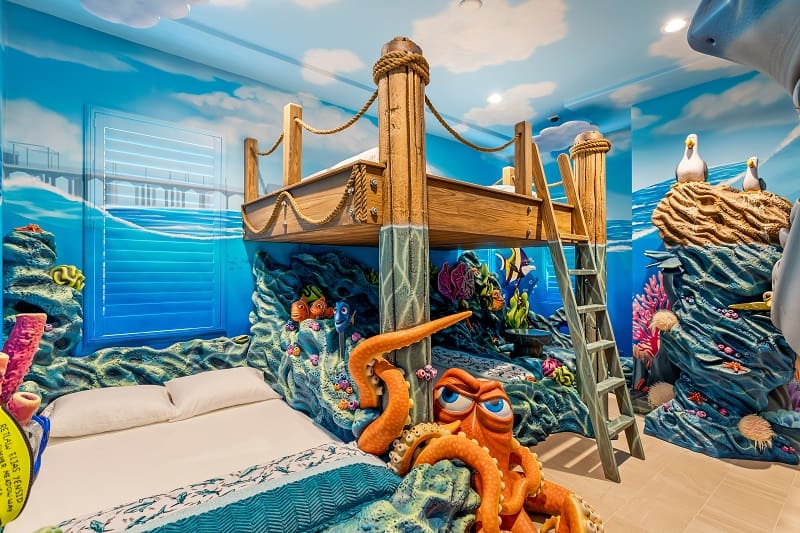 MORE: The Coolest Movie Homes You Can Build Yourself with LEGOs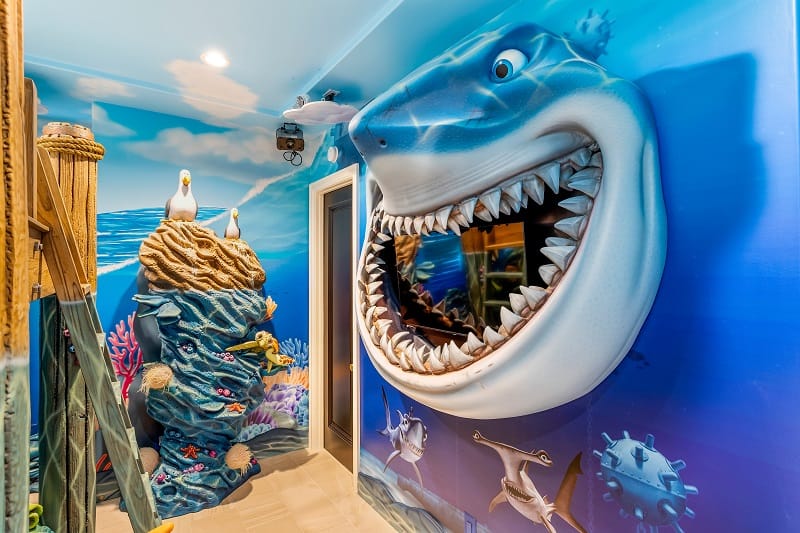 In fact, the listing states that each and every room of the house was created with a theme in mind — though admittedly, not all of its themes are as easy to spot without a life-sized Elsa or Darth Vader to give them away.
Beyond the house itself, future owners would also get to enjoy all of the exclusive perks that come with living in the Four Seasons residences section of the Walt Disney World Golden Oak community.
This includes access to Golden Oak's private clubhouse, Summerhouse, with its world-class food offering, and to the courtyards, club pool, fitness facilities, and family room. In addition, residents have access to ClubLife, which comes with full access to the Golden Oak Member Services team, theme park transportation, exclusive club events, Extra Magic Hours and more.
More stories like this
Pittsburgh Steelers Co-Owner Robert Citrone's Disney World Home
Shaquille O'Neal's former house in Orlando — with the Superman Bed
This Unique L.A. Home has a Massive Star Wars-Themed Basement
George Lucas' Skywalker Ranch is a Fanboy Paradise with Victorian Roots