A gorgeous, sprawling Connecticut estate with ties to The Beatles, Prudence Farrow, and the Gershwin brothers is up for sale in Westport for $9 million.
The seven-bedroom, eight-bathroom, 9,360-square-foot property at 157 Easton Road, also known as River Run Estate, is being marketed by Compass' Susan Vanech. It was originally built in 1955, and completely renovated in 2020, pairing old-school charm with modern-day amenities. 
The marketing for the resort-style estate is inspired by John Lennon's 'Imagine,' as a reflection of the home being restored and getting a new lease on life. But there is also another, far more fascinating connection to The Beatles.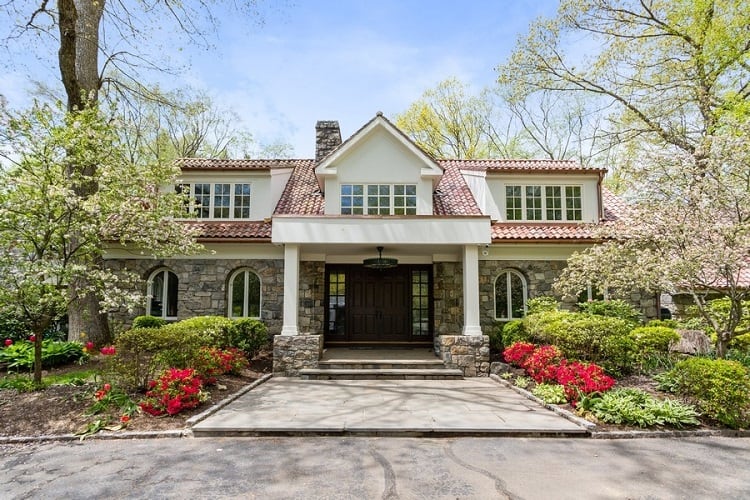 Their song 'Dear Prudence' was based on Mia Farrow's sister Prudence Farrow, who fell into a deep depression during her teenage years after her father's sudden passing.
John Lennon and George Harrison, who were in the same social circles as Prudence, wrote the song to help lift her spirits — and it ended up becoming a massive hit. 
At the time, Prudence Farrow was living at the River Run Estate, and in her memoir, she describes hiking in the woods near the property, canoeing, skating on the pond, and playing with the neighborhood kids.
Back when Prudence resided at 157 Easton Road, the property was owned by violinist and photographer Leopold Godowsky Jr., and his wife Frankie Gershwin, younger sister to George and Ira Gershwin (the songwriting team whose songs were synonymous with the sounds and style of the Jazz Age).
The frequent parties and gatherings at River Run Estate are said to have maybe inspired some of the Gershwins' most popular compositions. 
The estate is the epitome of relaxed, outdoorsy Connecticut living, featuring personal tennis courts, a home gym, and access to the river waterfront with waterfalls to canoe, paddle, or swim.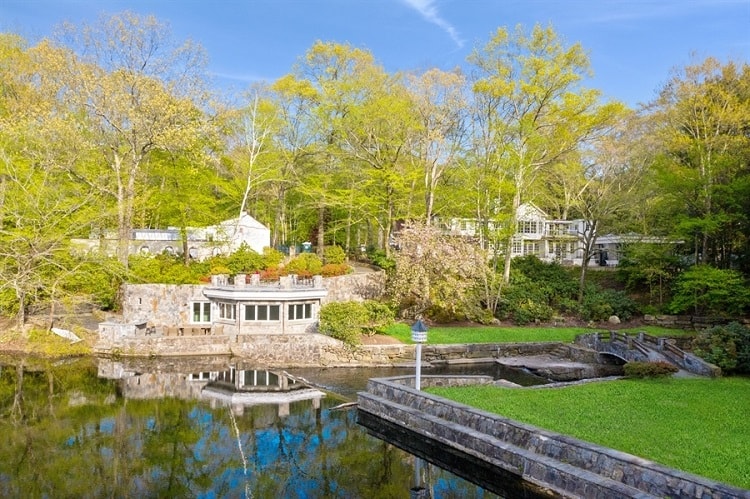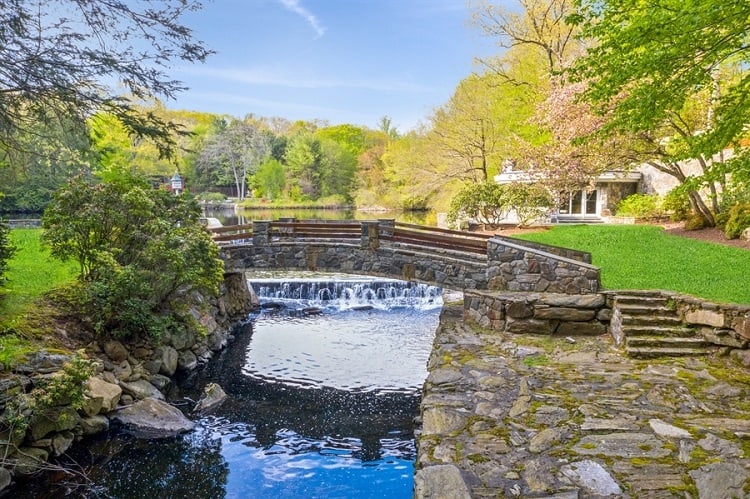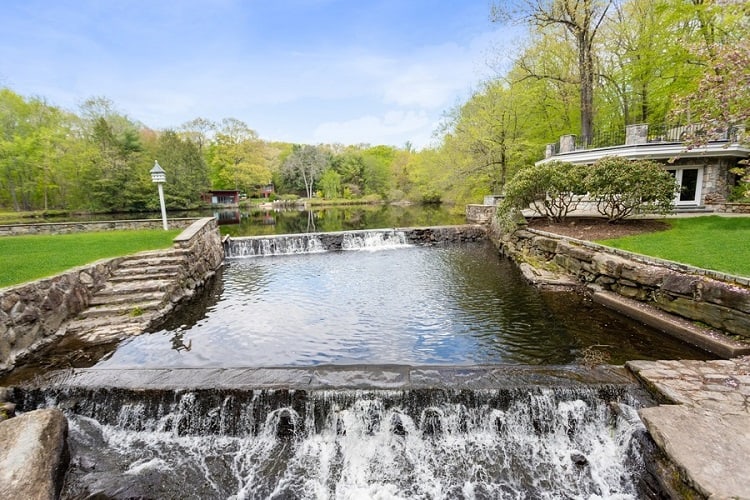 There are also plenty of walking and hiking trails, as well as a pool and spa with a steam room.
The outdoor area also includes a river house and a greenhouse, so the property would be an ideal fit for someone who loves the outdoors and enjoys being in nature year-round. 
Inside the property, there is an exquisite owner's suite, as well as separate guest quarters for when friends or family come to visit. The home incorporates quiet offices, perfect for a work-from-home setup, a spacious dining room, multiple fireplaces, and fantastic views.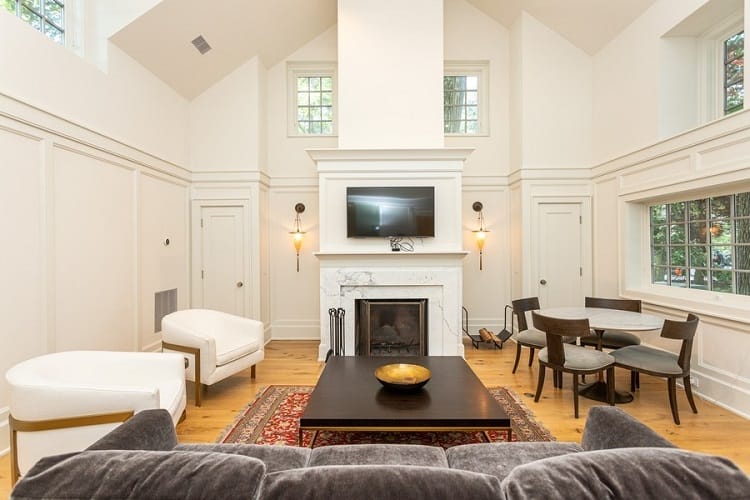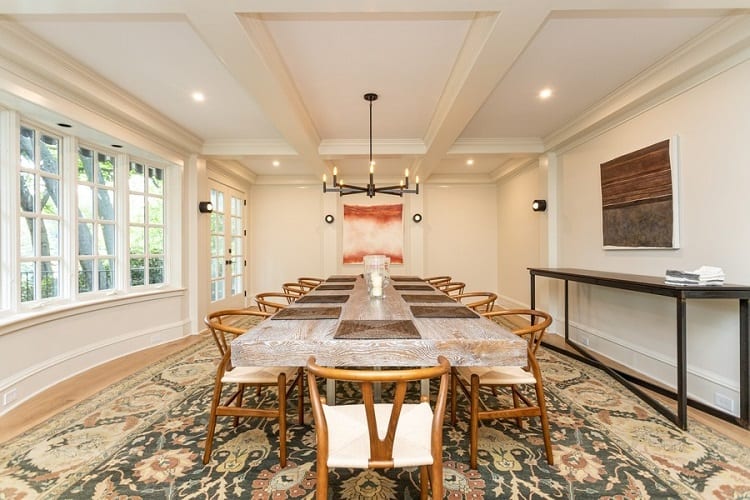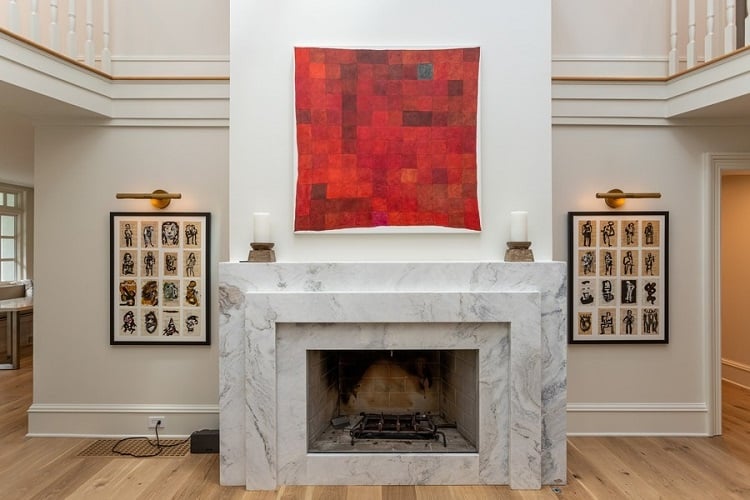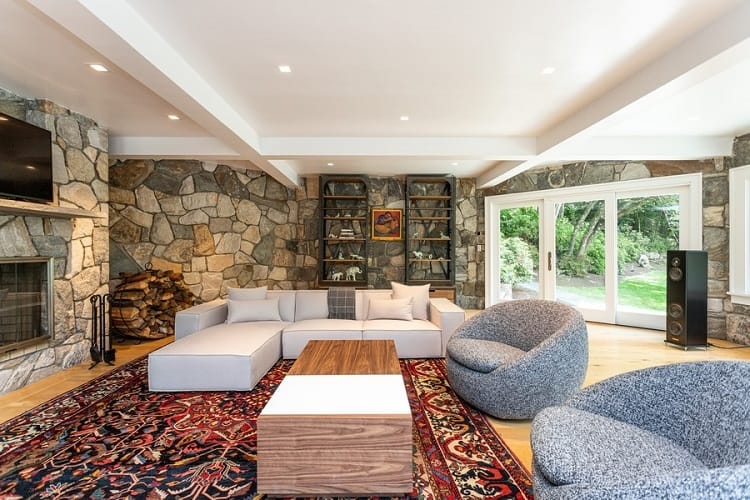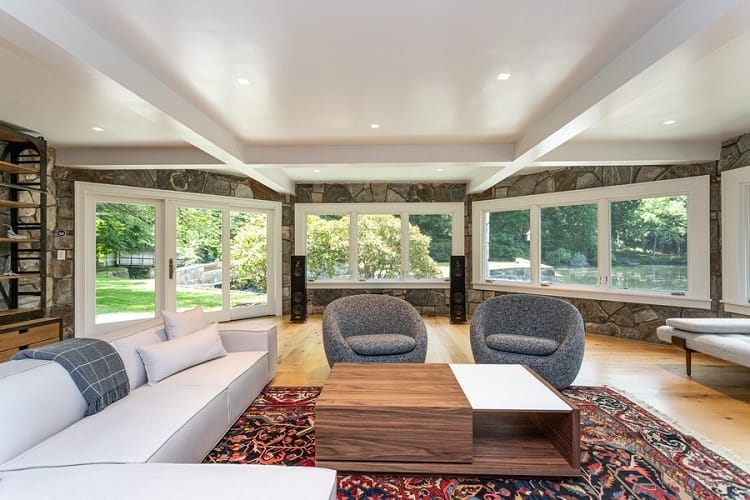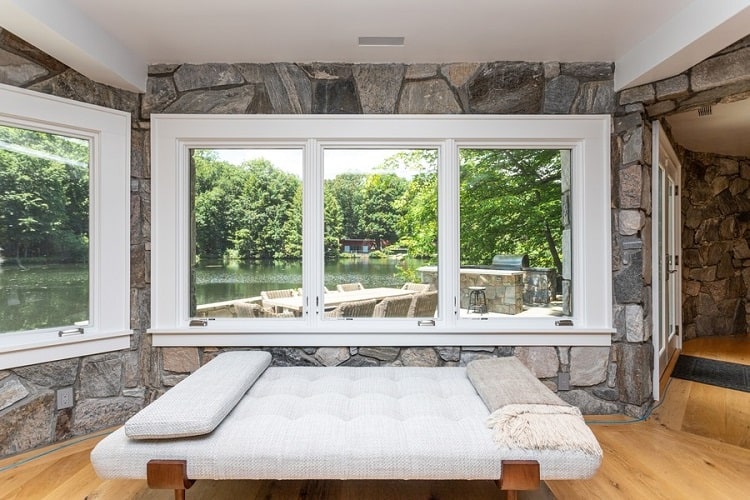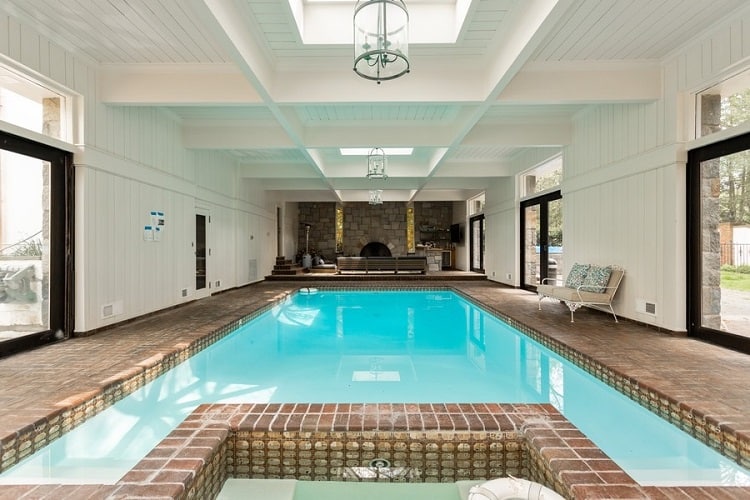 Keep reading
The Dakota building in New York, where John Lennon lived and died
A Charming Home Featured on HGTV's 'Property Brothers' is Looking for New Owners
Shigeru Ban-Designed Home in Sagaponack, NY is the Prized Architect's Only Project in the Area
New Jersey's Gloria Crest Estate, Once Home to Hollywood Silent Film Starlet, Is on the Market