Los Angeles-based designer Allen Schwartz first hit the fashion scene back in 1982, when he launched his ABS by Allen Schwartz brand.
He's always been fashion-forward, and in 2017, he realized that it was time for a revamp, so he re-branded his business to cater to the needs of the modern woman.
Three years later, it would seem that Schwartz is also ready for a more personal upgrade, as he has recently listed his 1.654-acre Brentwood estate for sale.
The fashion designer spent years investing in Sycamore Ranch, his lavish and whimsical estate located in Mandeville Canyon.
The four-bedroom, four-and-a-half-bathroom home is conveniently located in the heart of Los Angeles' Brentwood neighborhood, a top destination for celebrities, but you'd never guess that by looking at the property photos.
With a distinct storybook feel, winding stone paths, hidden ponds, and picturesque waterfalls, Sycamore Ranch makes you feel like you've stepped right into a fairytale carefully hidden away from the city's prying eyes.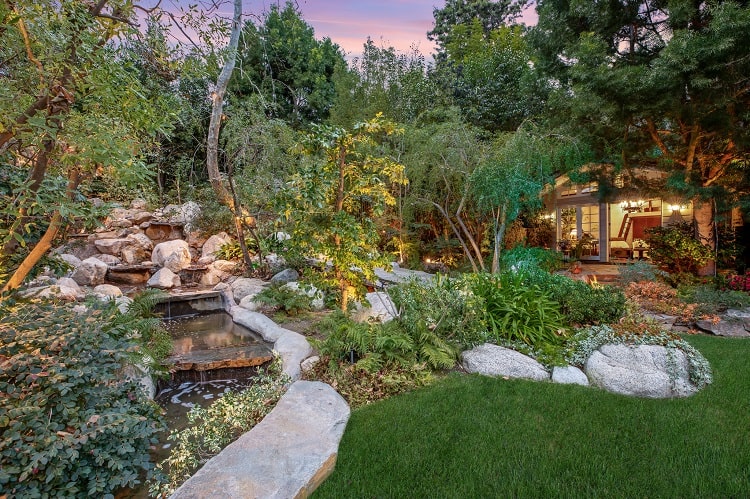 Compass agents Cindy Ambuehl and Nikki Magliarditi are marketing the estate for $35 million, which might seem pretty steep — until you see everything this property has to offer.
The lush, impeccably landscaped grounds feature a hedged-clay tennis court where John McEnroe and David Duchovny once played. What's more, there's a lap pool and an adjacent swimming pool, a soothing waterfall, and a spacious outdoor barbecue area featuring a wood-burning fireplace.
The Sycamore Ranch grounds are a dream come true for anyone who loves spending time outdoors, and they offer many ways to entertain friends and family.
You'll find winding stone paths, hidden ponds, and picturesque waterfalls, with Mandeville Canyon — perfect for runs and hikes — being just a stone's throw away.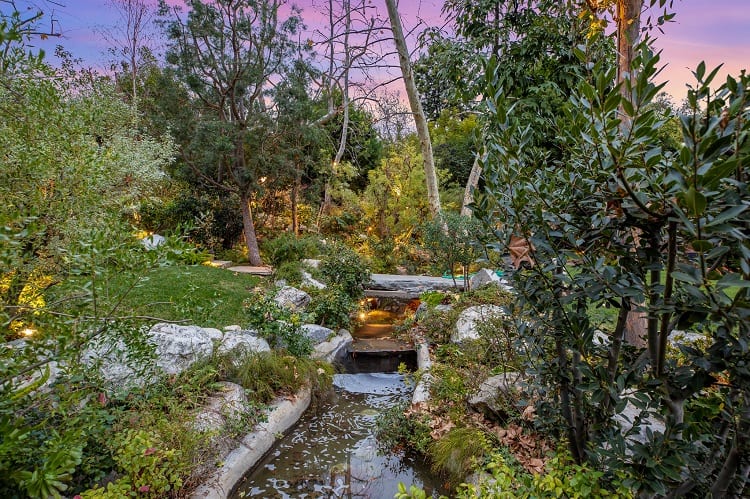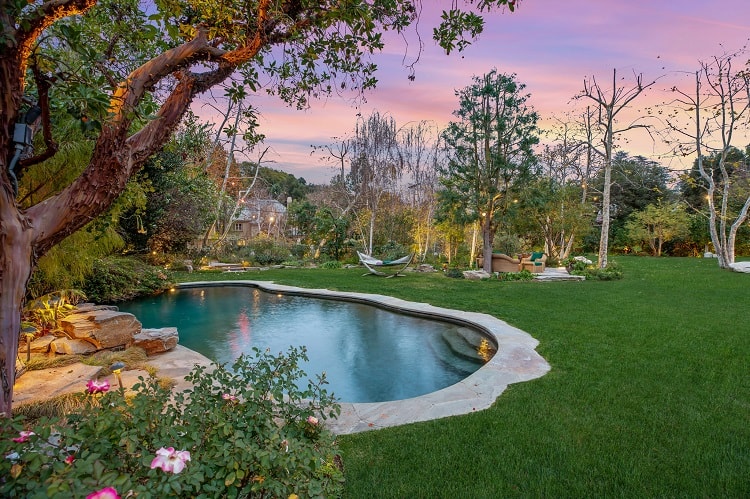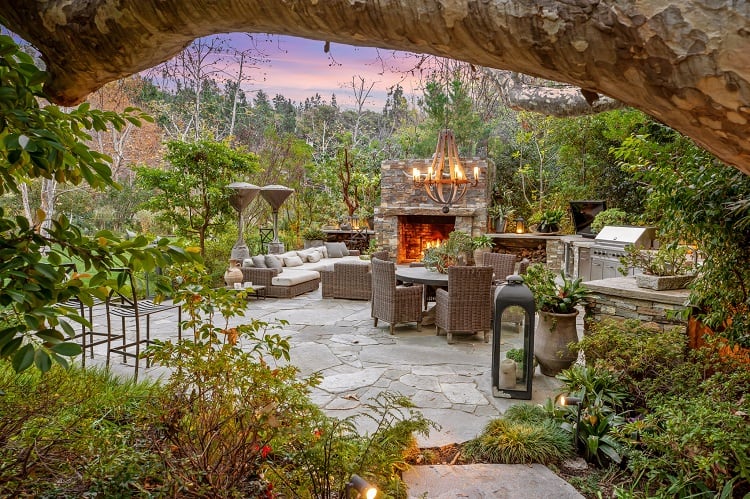 The interior of Sycamore Ranch is equally stunning, consisting of a main ranch-style house, a connected guest house, and an additional, separate guest house.
More stories you might like
Allen Schwartz's house also has a magnificent, light-filled kitchen featuring a spacious kitchen island, as well as a dining area that connects to the garden outside.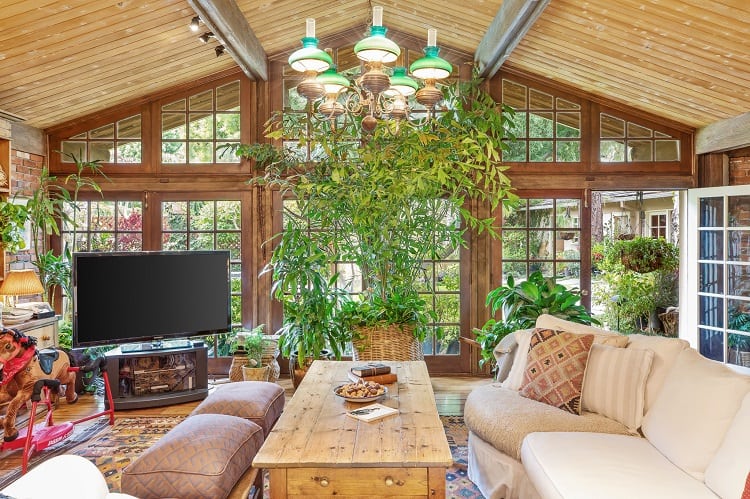 The bedrooms feature hardwood floors and wooden ceiling beams, which add to the ranch-style vibe of the house.
There's tons of natural light flowing in through massive windows and skylights, and each room opens up to views of the lush grounds.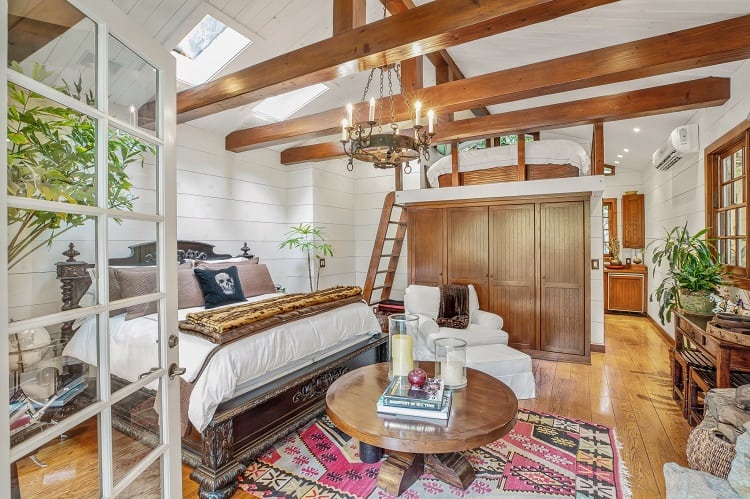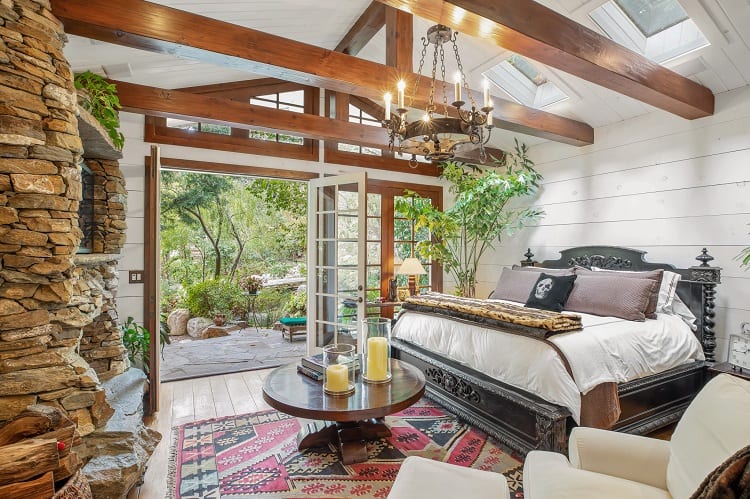 The $35 million estate shares a name with another famous whimsical property, also celebrity owned.
For the past few years, Michael Jackson's house, Neverland Ranch — located about 8 miles north of Los Olivos, California — has been going by the name Sycamore Valley Ranch.
More celebrity homes
Tommy Lee house, a Japanese-Inspired Sanctuary Home
Mötley Crüe's Nikki Sixx Sells His Palatial House for a Little Over $5 Million
Scooter Braun Buys $65 Million Manse to Call Home Following Split from Wife Yael Cohen
Frank Sinatra's Famous Byrdview Estate Is Back on the Market Asking $21.5 Million