Welcome to Throwback Thursday, a web series where we revisit the most memorable properties we've covered in the past — and see what happened to them. Ranging from architecturally distinct properties to luxury listings with some quite unique features, to unforgettable houses that left us daydreaming about potentially moving in one day, Throwback Thursday revives our past favorites and provides an update on whether or not they're still on the market, how much they sold for, and, if the information is publicly available, who bought them. This article has been updated to reflect the current status of the property, but all the information about the house itself as well as the property photos date back to our initial coverage (published on July 19, 2021).
In the small but affluent community of Mendham, New Jersey, a stately mansion that the Great Gatsby himself would be proud to call home wows with its imposing architecture, opulent interiors, and ultra-luxurious finishes.
And while it may look like it was built by the Vanderbilts at the height of their wealth, the opulent home was actually built in 2008 and was offered for sale in recent years for $12,990,000.
The estate sits on a massive 19-acre lot in a historic setting, as the Morris County borough is most known for the Mendham Historic District, which is listed on the National Register of Historic Places with notable landmarks like the Phoenix House.
Reminiscent of the so-called Gilded Age mansions built by some of the richest people in the country during the period between 1870 and the early 1900s, the opulent estate doesn't hold anything back when it comes to luxury.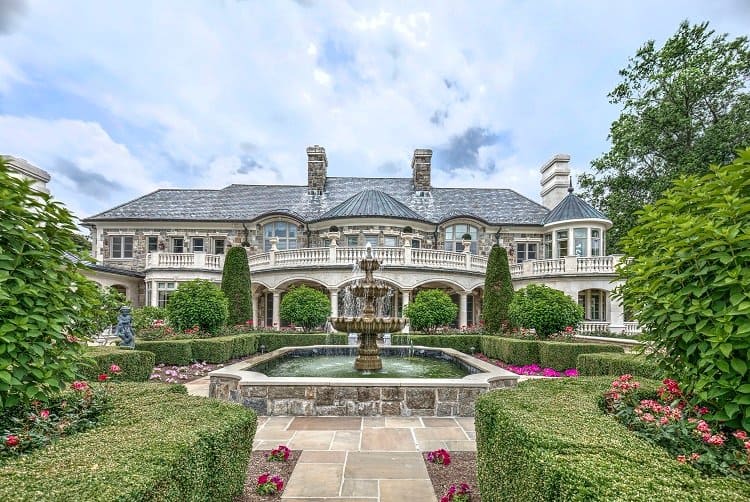 Similar to the ultra-luxurious mansions of the late 19th century that set new standards for opulence by drawing from European palaces to inspire their dazzling interiors, this stunning mansion's interiors are fit for royalty.
With exquisite detailing and the finest finishes, the home is a perfect example of Old World elegance — which it pairs with modern amenities. Coffered and Venetian plaster ceilings, marble columns, and intricately carved stone fireplaces line the many rooms of this stately mansion which counts 8 bedrooms, 10 full baths, and 2 partial baths.
There's also a banquet-size dining room, a stunning conservatory plus a home office with custom finishes, and a handful of entertainment rooms (think spa, exercise room, billiard, home theater, pub, and wine cellar).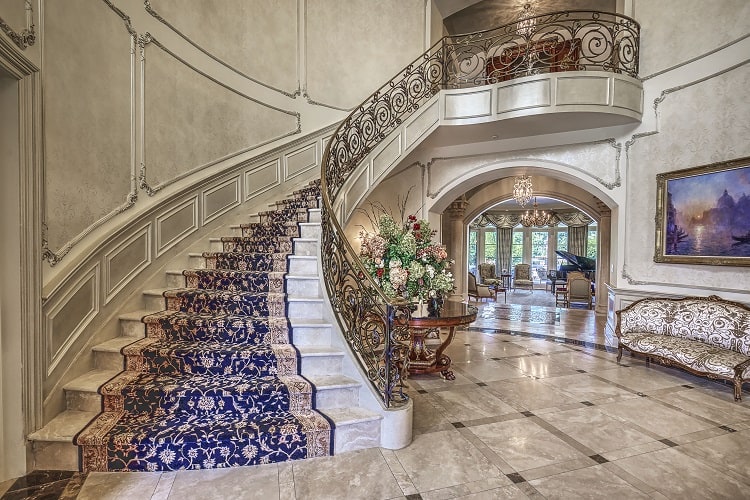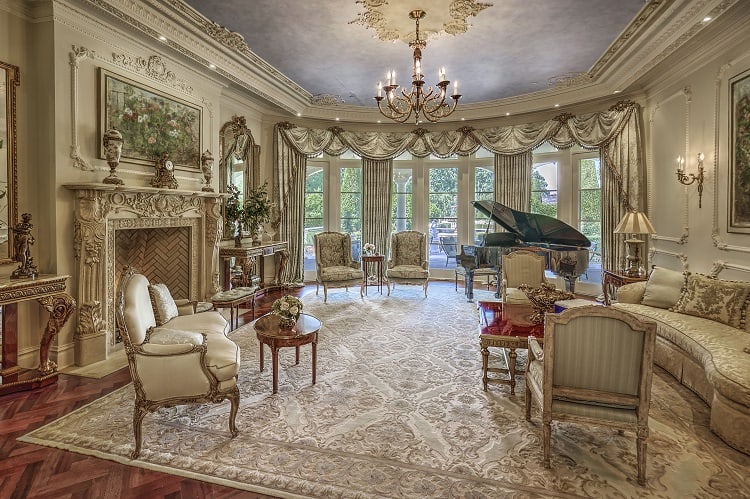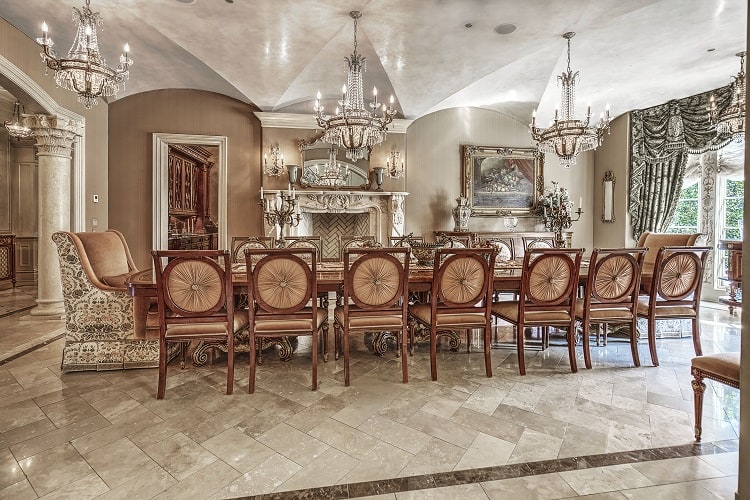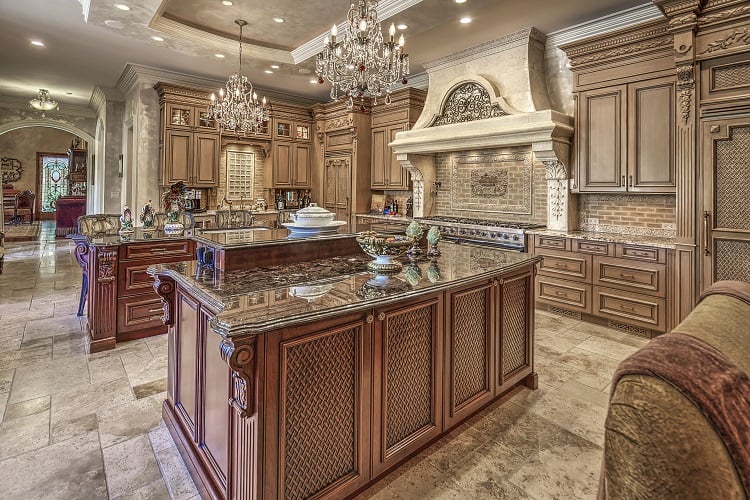 Related: Here's the Estate that Served as Inspiration for "The Great Gatsby's" Opulent House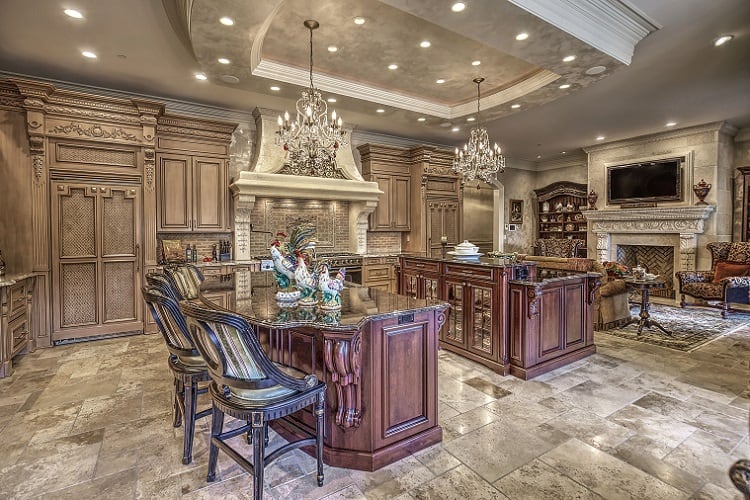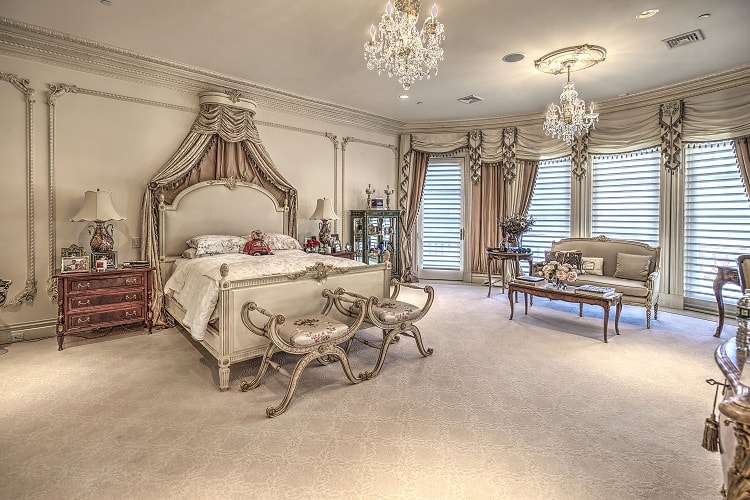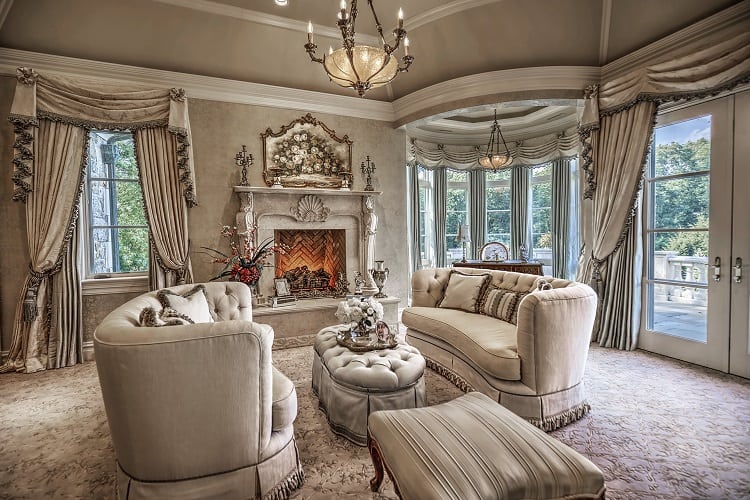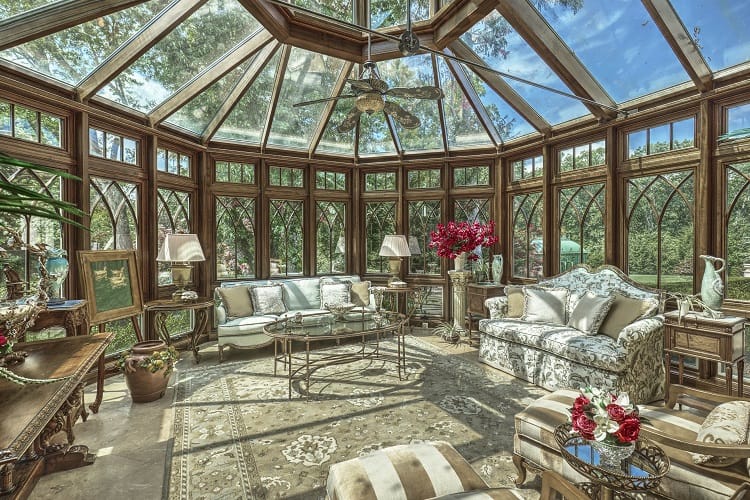 The estate's grounds are just as impressive as its lavish interiors.
With beautifully manicured lawns, water fountains, terraces with covered seating areas, and acres worth of green space, the property is a true retreat. It is lined with walking trails, old trees, and benches, giving a feel of a collection of private parks just waiting for their new owner.
To complete this extraordinary country residence, there's also a pool with a pool house and a greenhouse. The property is also multi-generational-friendly with a separate, all-stone 8-room home and a 4-room apartment with an elevator.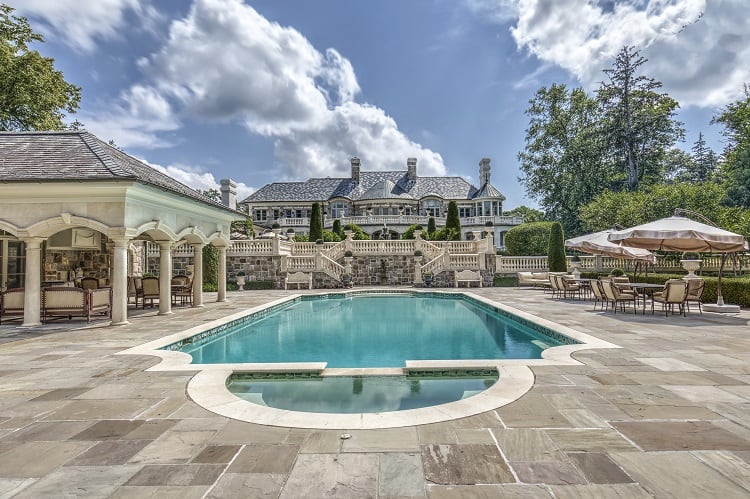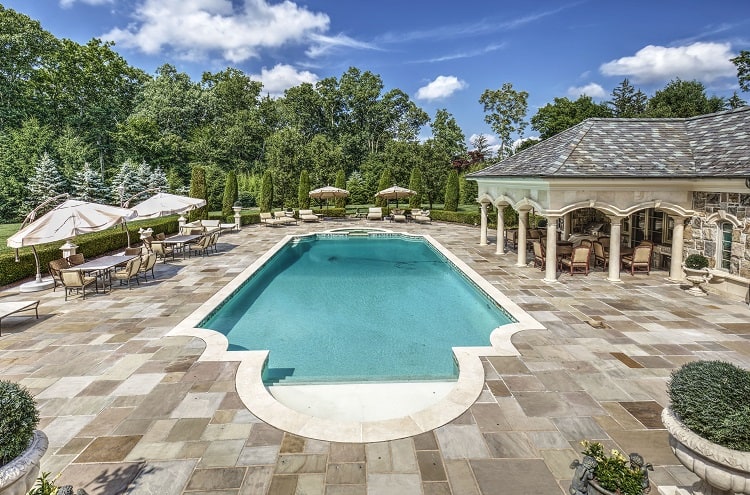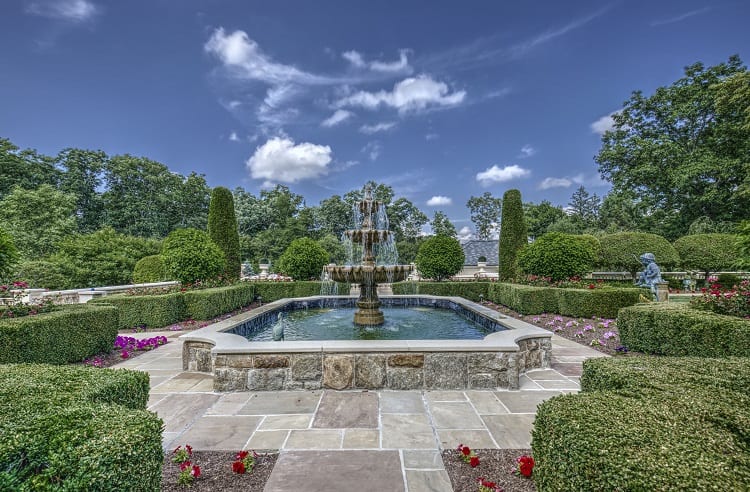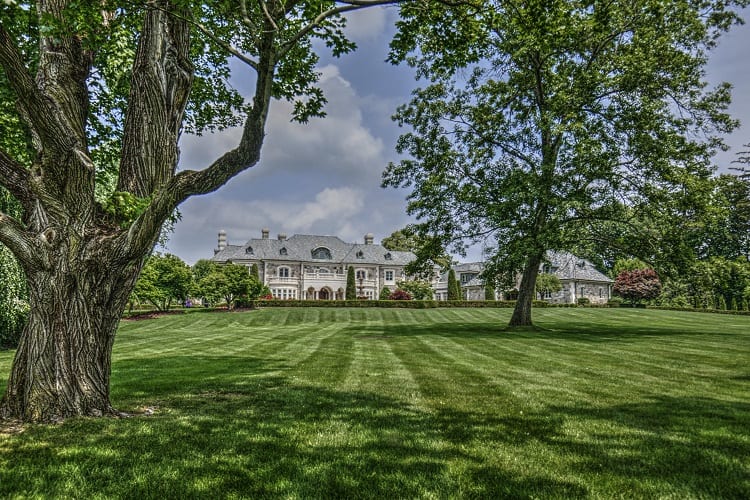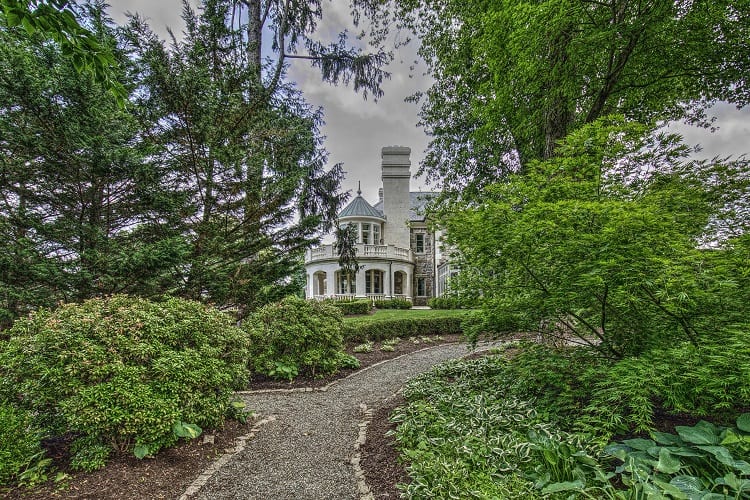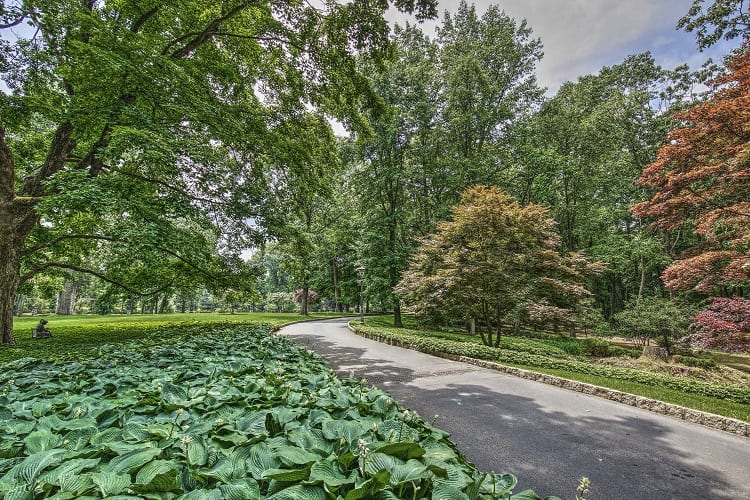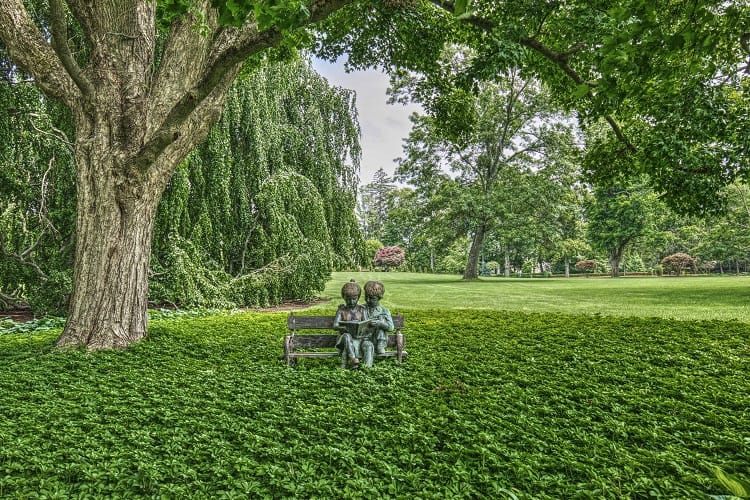 What happened to this opulent New Jersey property?
When we first laid eyes on the sprawling estate, it was listed for $12,990,000, with Flor de Maria Thomas of Coldwell Banker Realty holding the listing. This was back in early July 2021, and many other local publications jumped at the opportunity to feature the ultra-luxurious estate.
And while we were keeping our eyes on the Mendham, New Jersey property to see who the lucky buyer might be, it turns out that the 19-acre estate was quietly taken off the market in July 2022.
More stories
New Jersey's Opulent Gloria Crest Estate, Once Home to Hollywood Silent Film Starlet, Is on the Market
'The Watcher' house: Facts vs. fiction, the true story of 657 Boulevard in Westfield, NJ
Stephen Colbert's house in New Jersey, the former 'set' of 'The Late Show'