---
When it comes to the crème de la crème of real estate, Dubai is widely known as one of the cities with the most spectacular luxury homes.
With remarkable architecture, the finest finishes, breathtaking landscaping, and tastefully designed furnishings, the city's exclusive residences are the perfect choice for the rich and famous. Offering an eclectic mix of Western modernity and Eastern traditions, Dubai's unrivaled portfolio of the most exquisite homes truly epitomizes the essence of all things extravagant and what luxury living is all about.
To give you a glimpse of what Dubai has to offer, we've rounded up some of the most stunning luxury properties that both local and international investors have been buzzing about.
Eight-bedroom Mansion in District One, MBR City — $25 Million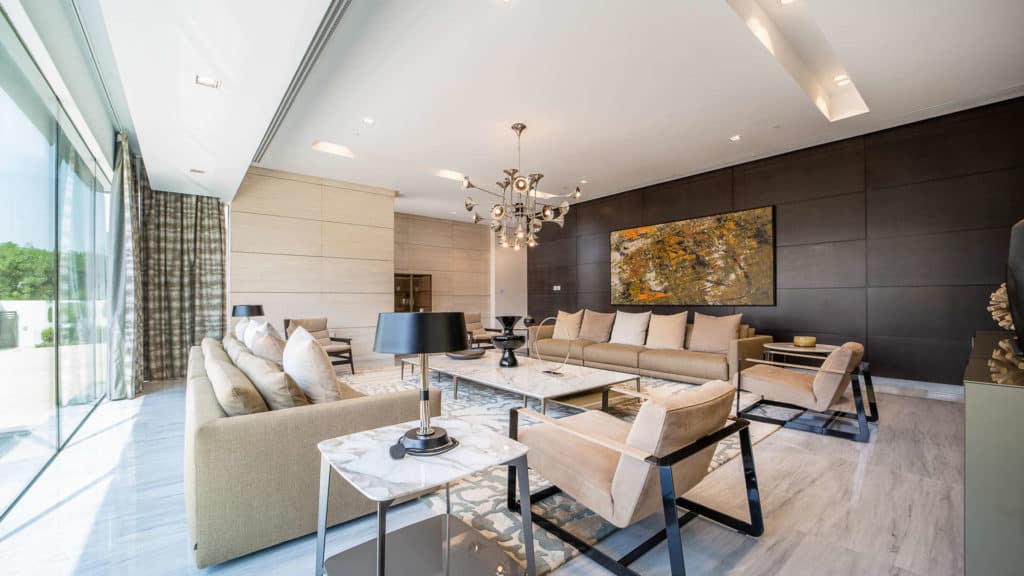 This magnificent mansion enjoys an excellent location in the Crystal Lagoon Cluster and is nestled between lush gardens and winding canals.
Meticulously crafted to the highest quality and featuring finely detailed accents to enhance comfort and aesthetics, this luxurious property offers the most opulent lifestyle in the heart of the city. Merely five-minutes away from Downtown Dubai and the marvelous Burj Khalifa, it offers quick access to world-class leisure, retail, dining, and sports attractions.
Six-bedroom Mediterranean Villa in Dubai Hills Estate — $27 Million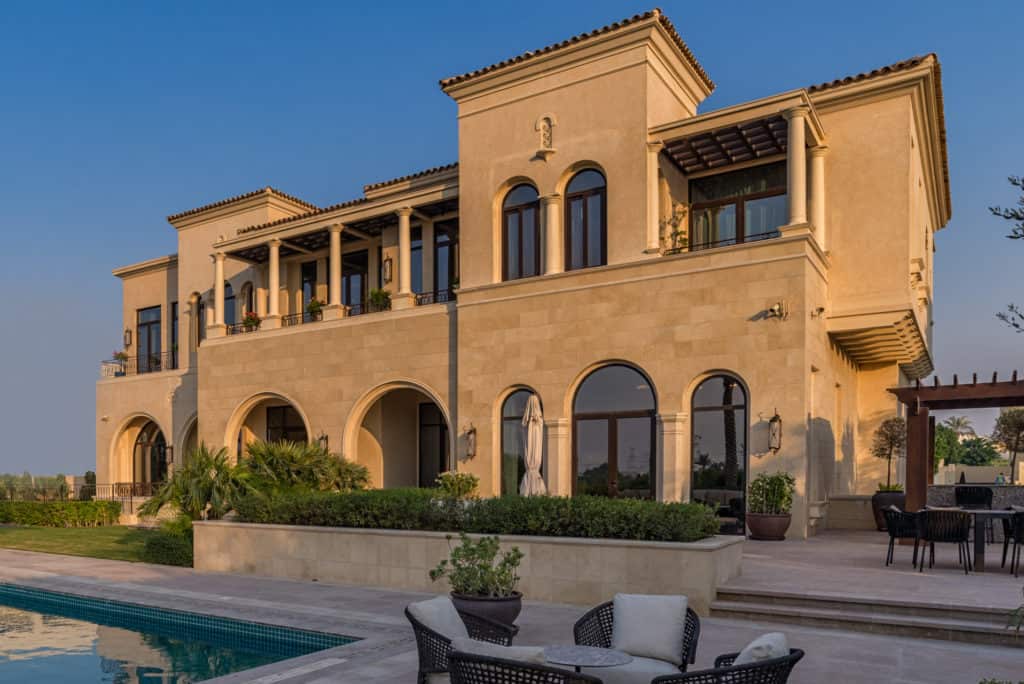 Considered as one of the finest homes on the market in Dubai, this stunning six-bedroom villa has a total internal area of 21,406 square feet.
Spread over three floors, it's arranged for bespoke design and fit-out, giving the owner the freedom to personalize every aspect of the interiors starting from the furnishings, color palette, to the finer details needed.
This gorgeous Mediterranean villa features expansive living areas, beautifully appointed bedrooms, a full bar, an entertainment area, outdoor terraces and pools, an open courtyard, as well as an outdoor kitchen and spa.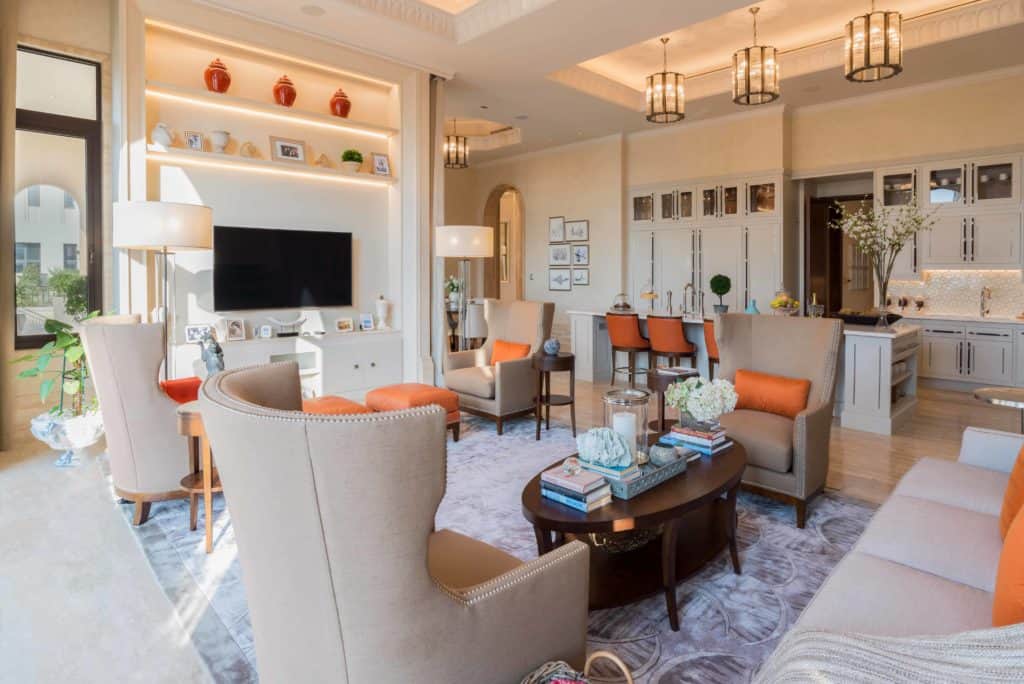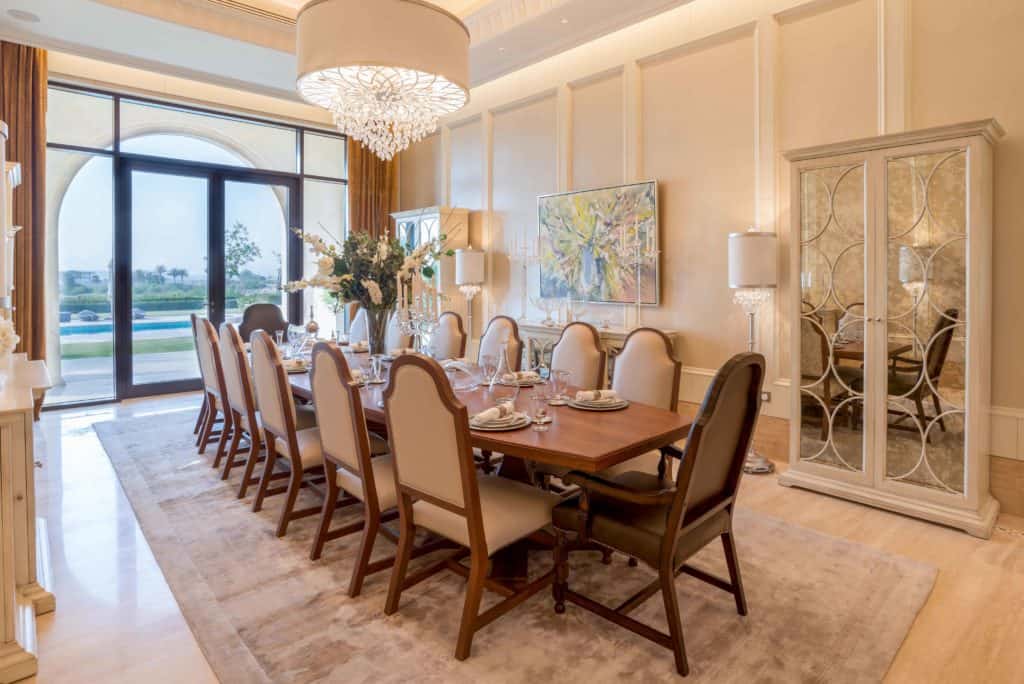 Ideally located within the Hills Grove enclave of Dubai Hills Estate, it also benefits from stunning vistas of Dubai's key landmarks such as the striking Burj Khalifa, the impressive Burj Al Arab, and the vibrant Dubai Marina; and exceptional lifestyle amenities including chic retail outlets, fine dining restaurants, healthcare facilities, and schools.
Eight-bedroom Villa in Emirates Hills — $35 Million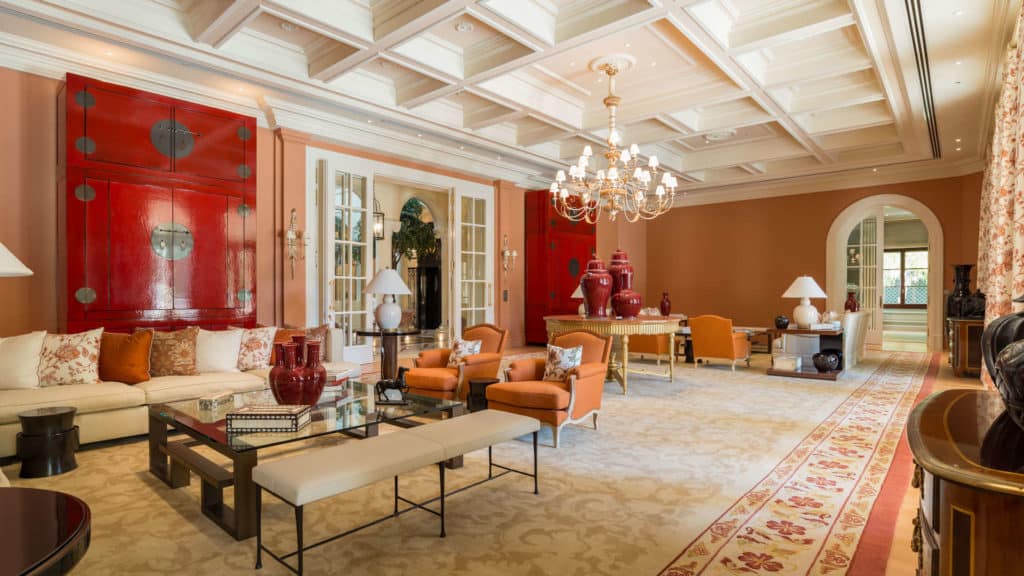 Located within one of Dubai's most exclusive residential neighborhoods, Emirates Hills, this eight-bedroom villa boasts a European aesthetic characterized by yawning arches and columned doorways and balustrades along the expansive upper-level balconies.
Upon entering the property, a beautiful indoor courtyard lined with trees and embellished by a skylight and an ornate chandelier offers guests a warm welcome.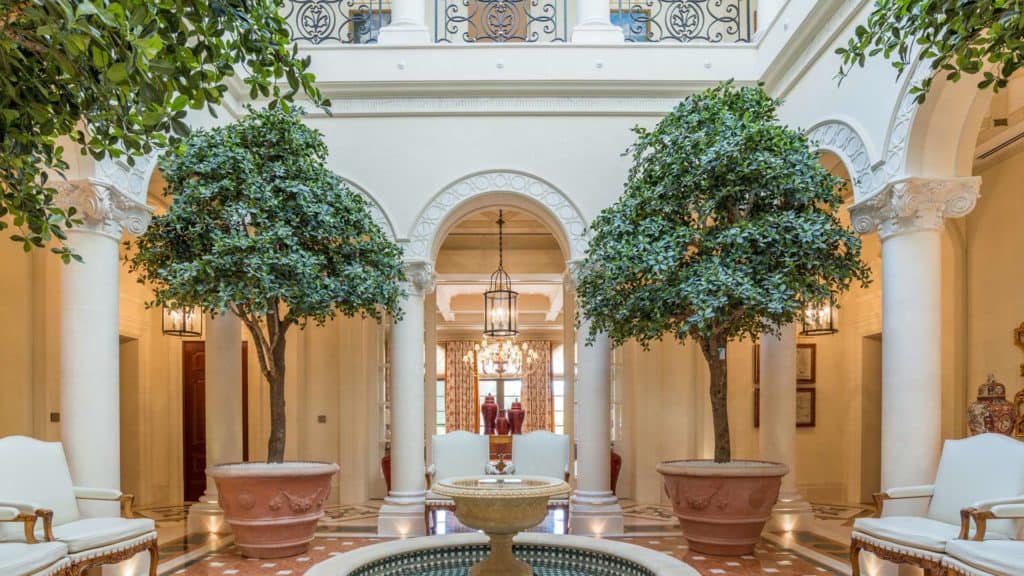 An open-plan layout creates a smooth flowing sense of space and the interior design, flaunting rich cherry wood finishes, burgundy walls, exquisite stone finishes, pristine white cabinetry, and carefully picked furnishings and decorative elements, gives the whole villa an elegant yet inviting appeal. First-rate amenities found within the confines of this spectacular home are an indoor and outdoor pool, numerous private lounges, and a yoga studio.
Eleven-bedroom Villa in Palm Jumeirah — price upon request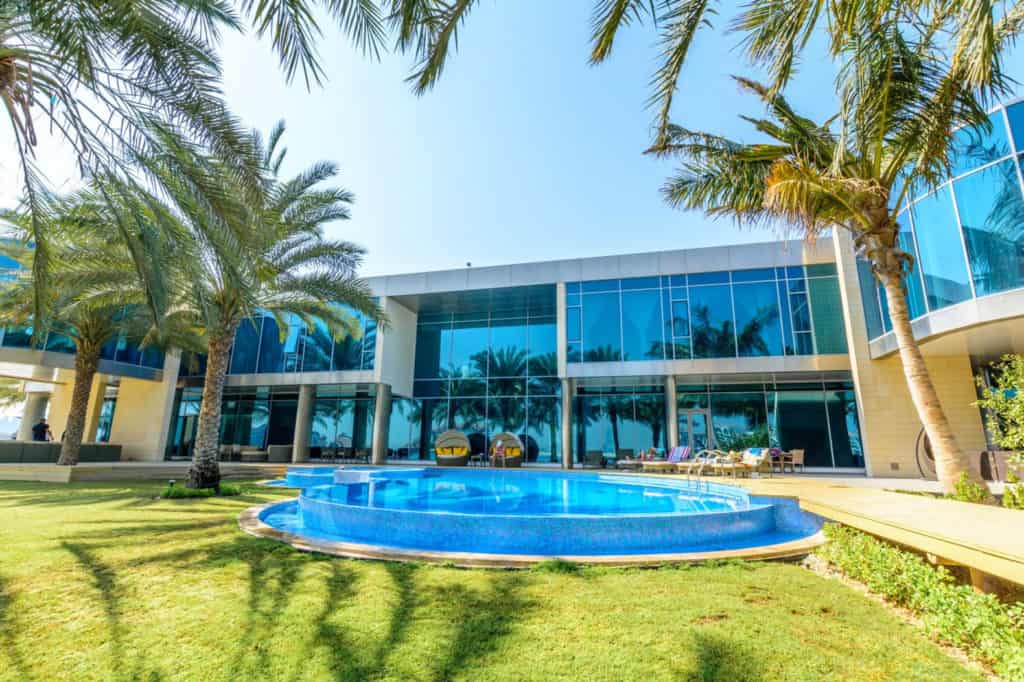 This majestic family home is one of the most exquisite luxury villas for sale in Dubai.
Situated on the tip of Palm Jumeirah's D Frond, this villa has an internal area of 46,000 sq. ft. and offers panoramic views of the Burj Al Arab, Dubai Marina, and the glistening pristine beach. Its highly-exclusive location provides owners complete privacy and the finest collection of lifestyle amenities including gourmet restaurants, stylish retail shops, luxury salons and spas, exclusive beach clubs, as well as a selection of five-star hotels.
Apart from the well-appointed eleven bedrooms, this remarkable property has an indoor and outdoor pool, a large private dining room with its own majilis, a 16-seater cinema, four expansive living areas, and a spacious industrial chef's kitchen replete with professional-grade appliances.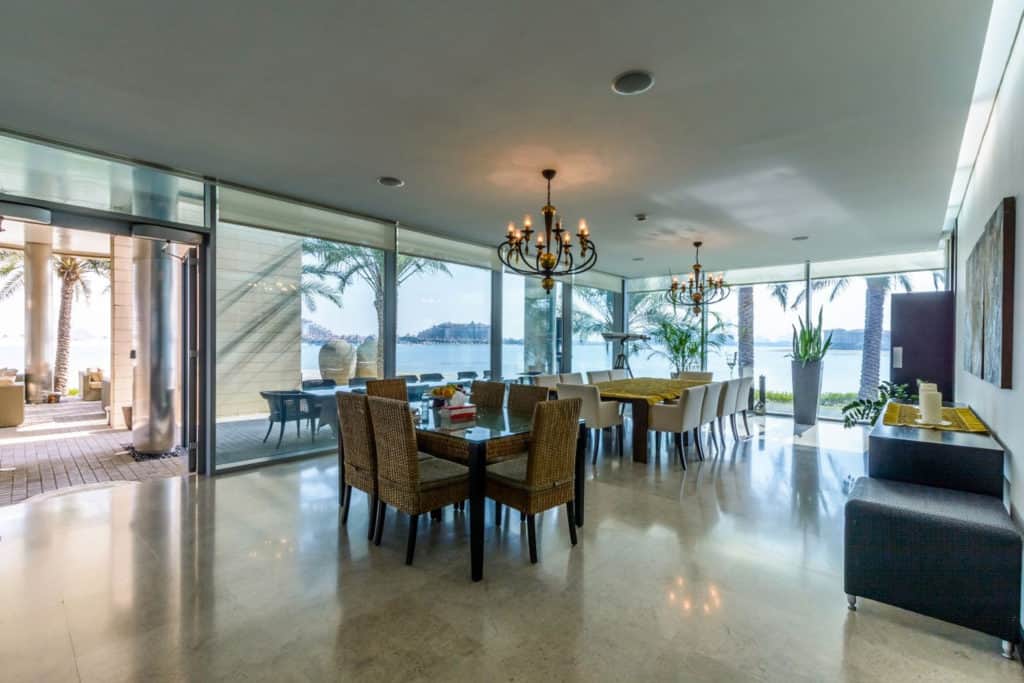 Additionally, it boasts a spa, sauna, and steam room, several games and entertainment rooms, a fully-equipped gym, as well as a nightclub that can hold roughly 200 people, all housed on the basement level. Designed to the highest standards, this villa represents the ultimate family or holiday home for the most discerning buyer.
Seven-bedroom Beach Palace on Sweden Island in The World Islands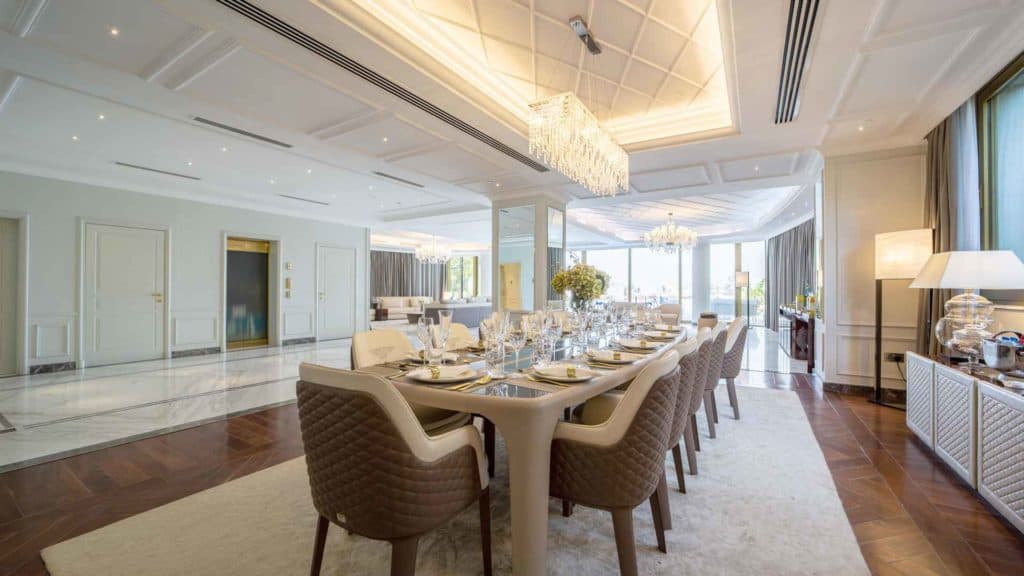 With five different levels, this magnificent seven-bedroom residence spreads over 21,168 sq. ft. and features a beautifully crafted and intricate structure drawing inspiration from inverted Swedish Viking vessels.
One of the 10 prestigious beachfront villas on Sweden Island in The World Islands, it offers the ultimate in modern Scandinavian living. The unique design of its roof resembles the upturned hull of a Viking ship, while its stylish interiors flaunt clean lines, a soothing neutral palette, and stunning design features that exude sophistication throughout.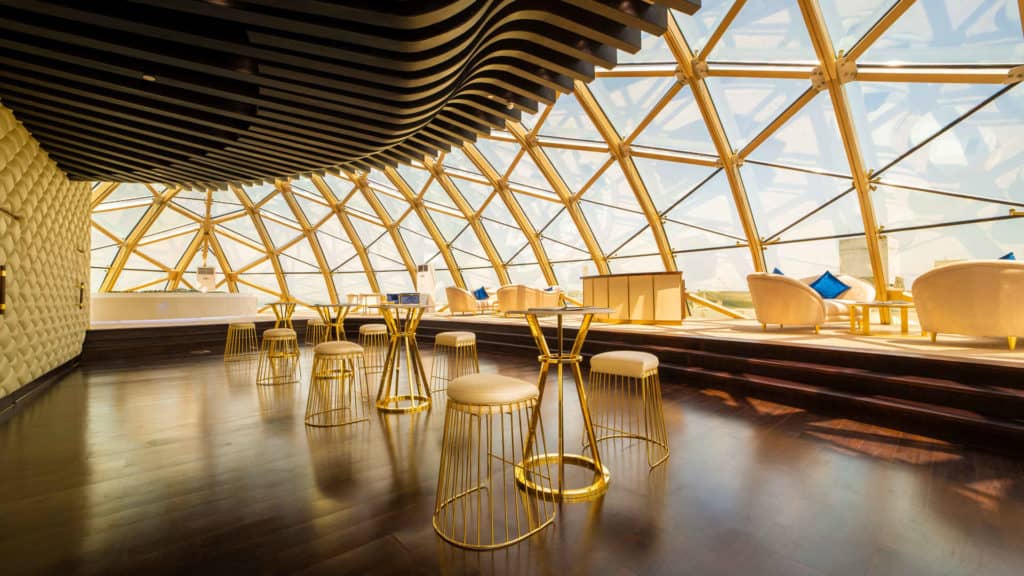 The unique modern layout fully maximizes the villa's functionality which incorporates large open plan living rooms, spacious bedrooms and a contemporary kitchen on the second and third levels; and a full-floor lounge and a rooftop terrace with the most breathtaking sea views and Dubai's iconic skyline along the horizon on the remaining upper levels. It also comes with a gym and spa, a private infinity pool, and landscaped gardens.
Five-bedroom Duplex Penthouse in Burj Khalifa — $27 Million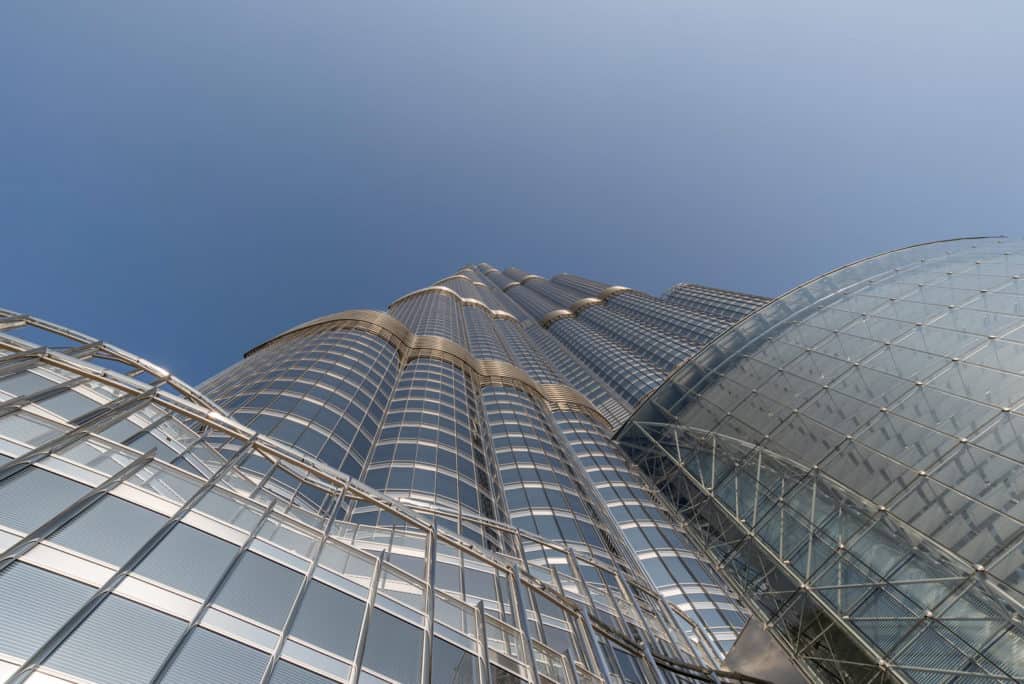 Spanning 20,979 sq. ft., this stunning duplex penthouse in Burj Khalifa, the world's tallest building, is considered to be the largest of its kind among the luxurious residences found in Downtown Dubai.
With 360-degree views of the bustling cityscape, this five-bedroom exclusive home is offered as 'shell and core' allowing owners to freely personalize the entire living space according to their liking. Comprising two floors, it boasts well-arranged bedrooms, expansive open-plan living areas, a spacious kitchen, and full-height windows that overlook unobstructed panoramas of the gorgeous city skyline and bustling Downtown.
Residents at Burj Khalifa enjoy a wide variety of amenities including exclusive lounges, swimming pools, health and wellness facilities, and a public observation deck.
More luxury homes:
Michael Jackson's Former Home in Las Vegas Hits the Market for $9.5 Million
Robert Downey Jr. Lives in this Charming Windmill House in the Hamptons
Spotlight On: the Razor House — Alicia Keys' Crazy New Mansion
Take a Tour of Tom Brady's Custom-Built Home in Brookline, Massachusetts