Most famously known for his 10-year collaboration with Victoria's Secret — and for designing the famed Fantasy Bras that crowned each year's collection — Pascal Mouawad's name is inextricably linked to the luxury world.
The jeweler, who comes from a long line of jewelry makers, has been at the helm of the Mouawad brand along with his two brothers, Fred and Alain, taking the century-old business to new heights. Mouawad's role as the jeweler to Middle Eastern royalty has extended to UK royalty (Kate, the Duchess of Cambridge, has been seen wearing Mouawad jewelry) and Hollywood A-listers and influencers (including Kendall Jenner and Gigi Hadid).
It then comes as no surprise that his own home — a contemporary mansion in prime Bel-Air, recently listed for $15,750,000 — is pure luxury.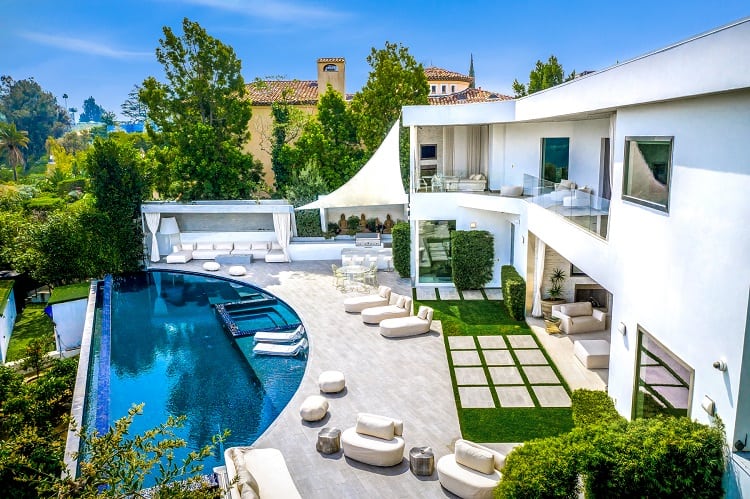 The 6-bedroom manse comes with 9,310 square feet of beautifully-appointed living space, with remote-controlled disappearing walls of glass that open up to the outdoor areas, where a quartz infinity pool overlooks picture-perfect mountaintop views.
Anchored by a state-of-the-art open floor plan, the home has a grand open kitchen/family room, with a breakfast nook that has seating for 10. The seating extends outdoors, where a covered patio and several lounging areas allow guests to take in the wonderful views.
Upscale amenities like a vacuum elevator, home theater, and massive dual closets add another note of luxury. Outside, a gated circular motor court fits 10 cars, and there's also an oversized 3-car garage.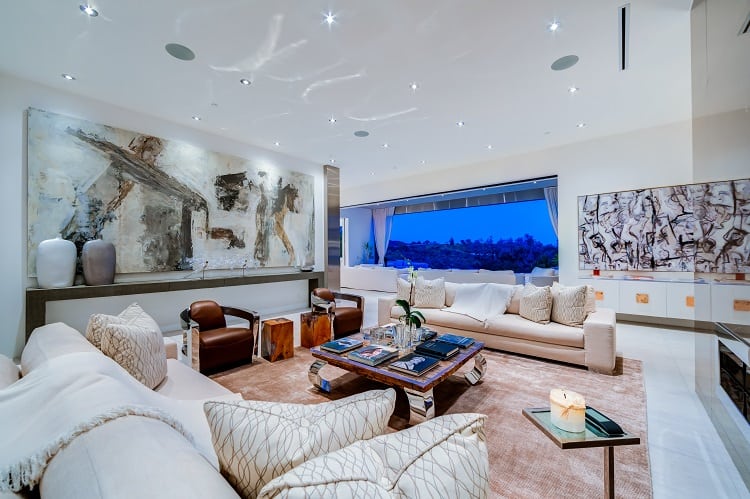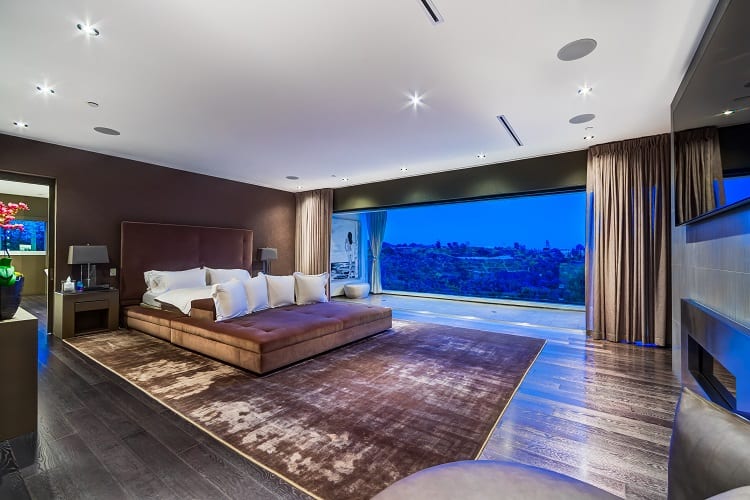 SEE ALSO: 18 modern mansions that redefine house goals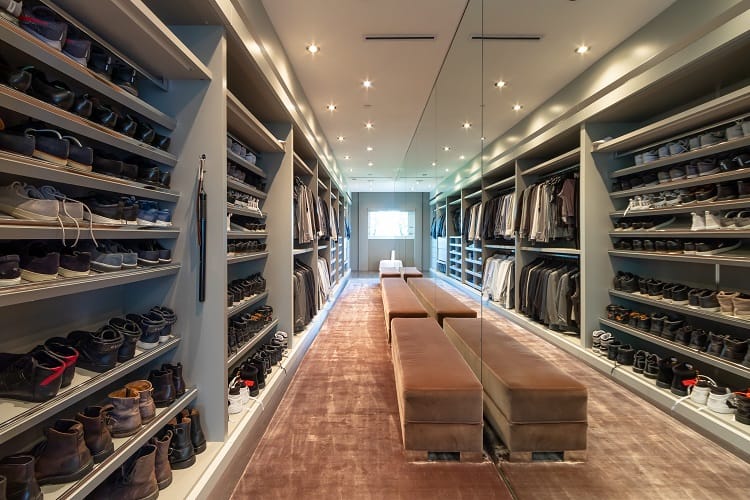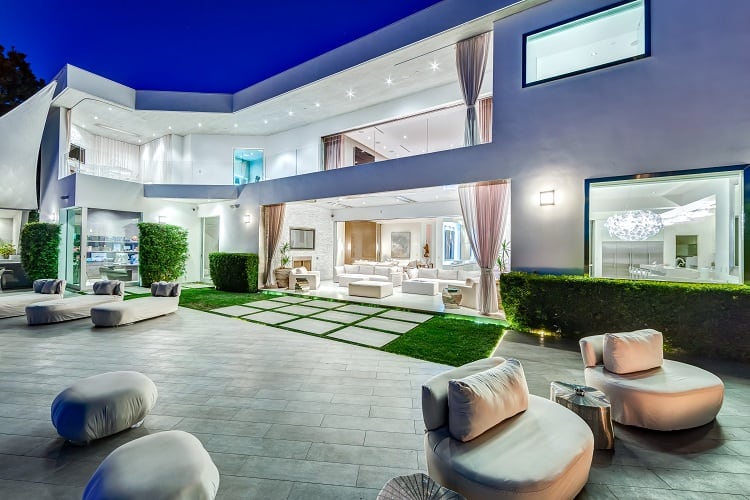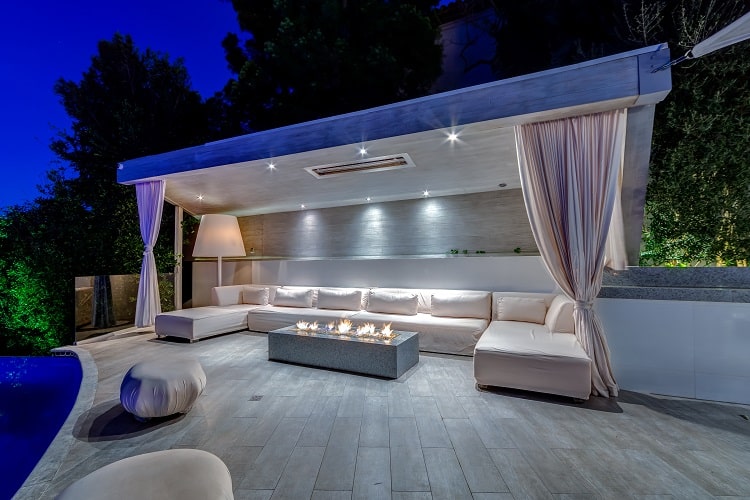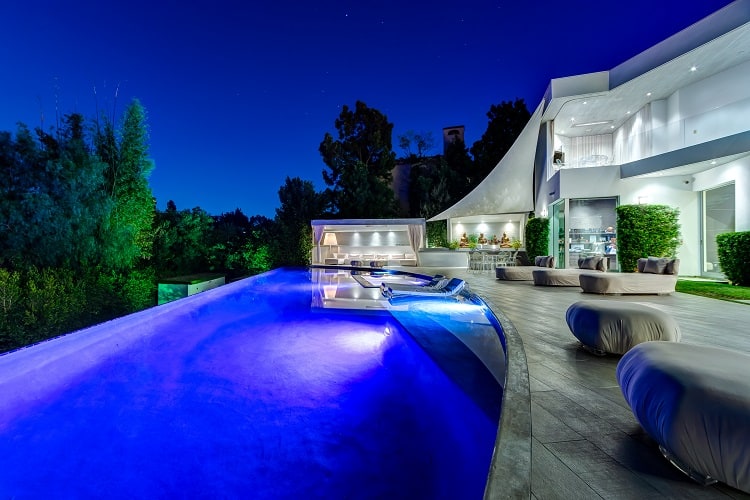 Set in the ritzy residential enclave of Bel-Air, in the verdant foothills of the Santa Monica Mountains, the property commands an asking price of $15,750,000, which boils down to $1,692/square foot. Amanda Lynn of The Agency holds the listing.
More luxury homes
The One mansion saga: from a $500M listing to its $141M auction sale
Elegant Beverly Hills Estate North of Sunset Boulevard is Pure Luxury
Greystone Mansion: the Most Familiar House You've Never Visited
Cool Listings: Inside The Wallpaper House, Where Each Room Has its Own Unique Design