Hollywood has plenty of well-kept secrets, and one of them is this house in Malibu that seems to be attracting celebrities like a magnet. Which comes as no surprise, given that its owner is a celebrity herself.
Betty Moon, a well-known singer, songwriter and producer, is known to have quite the flair for real estate, with her previous projects landing her quite a few mentions in luxury magazines.
Located off Malibu Knolls Road, her three-bedroom, three-bathroom, 2,100-square-foot rental hasn't been struggling to find tenants — and high-profile ones at that. Even though it costs a whopping $35,000 / month, celebs have been lining up to chill at the property, so you might want to get in line.
And if you do decide to give it a try, you'll be in good company: Matthew Perry reportedly rented the home in August, Cardi B has booked November, and Taraji P. Henson will be renting it from January through April 2021.
You might be wondering, what's so special about this house that it has celebrities lining up to live here?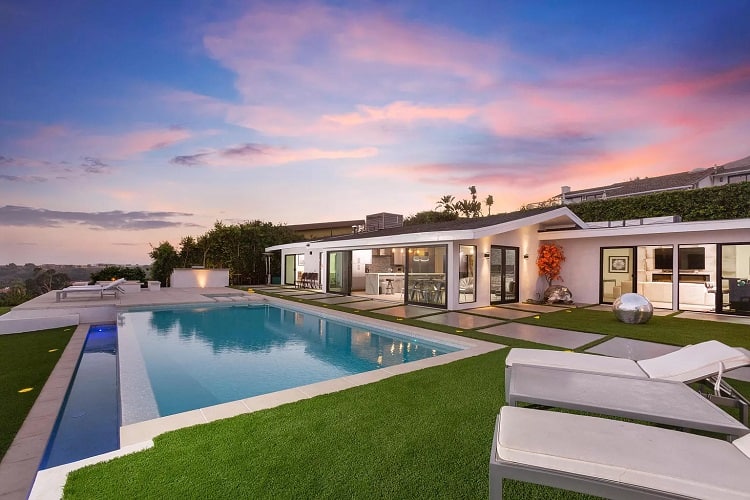 First of all, Malibu in itself is one of the most popular destinations for the rich and famous. It offers luxurious properties, proximity to Los Angeles, as well as seclusion and privacy, which is what celebrities are desperately craving.
For these reasons, there are a lot of celebrities living in Malibu, including Robert Downey Jr. and Edward Norton, who live fairly close to the Malibu Knolls Road property.
Secondly, celebrities travel a lot, so many of them prefer to rent rather than buy a home in each place they visit — although some of them do. However, renting a celeb-friendly, luxury home in Malibu doesn't come cheap, but it might be totally worth it.
This Malibu celeb magnet is the epitome of indoor-outdoor Cali living, featuring large glass walls that seamlessly blend the interior with the grounds.
It's also perfect for entertaining, as it includes an infinity pool with fabulous ocean views, a spa, and a fire pit. Can you think of a better way to spend those warm California nights?
The entertainment continues inside, as the house includes not one, but three indoor fireplaces, as well as a media room, making sure you stay entertained throughout the entire year.
Amenities include everything you could possibly need, from in-unit laundry and air conditioning to five parking spaces, an outdoor patio and a cabana.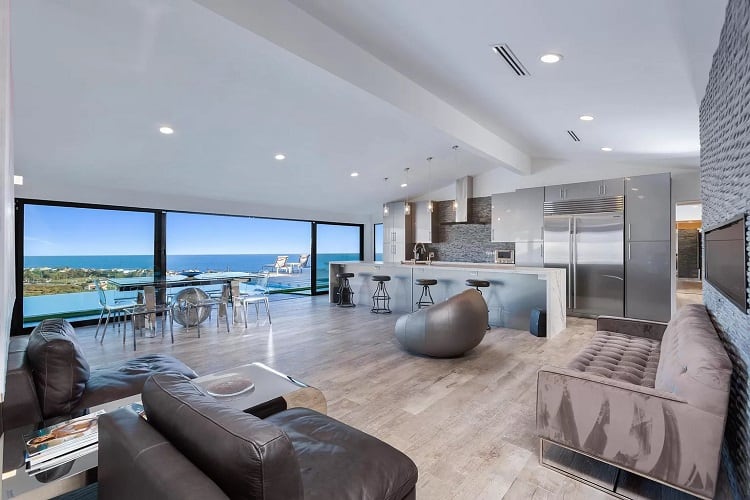 SEE ALSO: 'Harry & Meghan' was filmed in this stunning $33.5 million Montecito house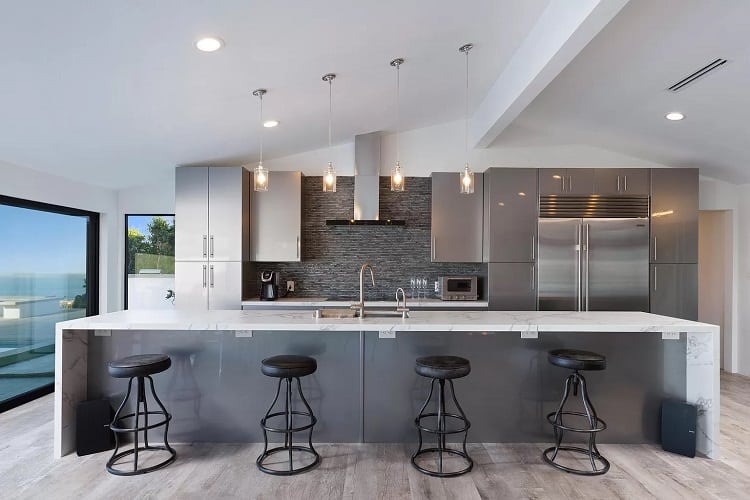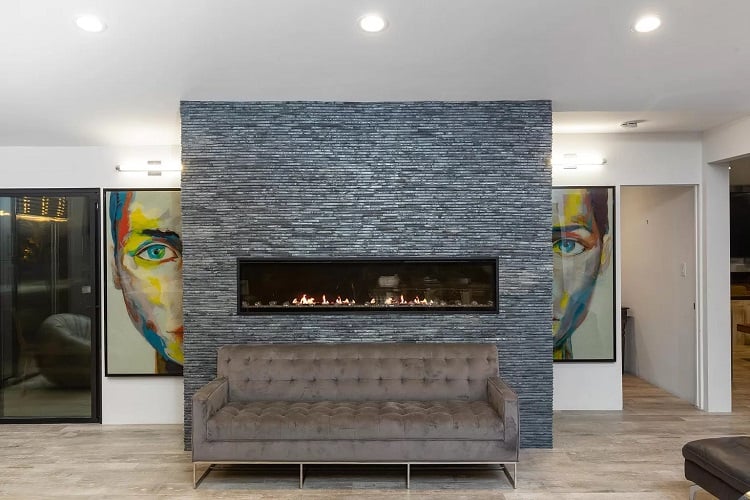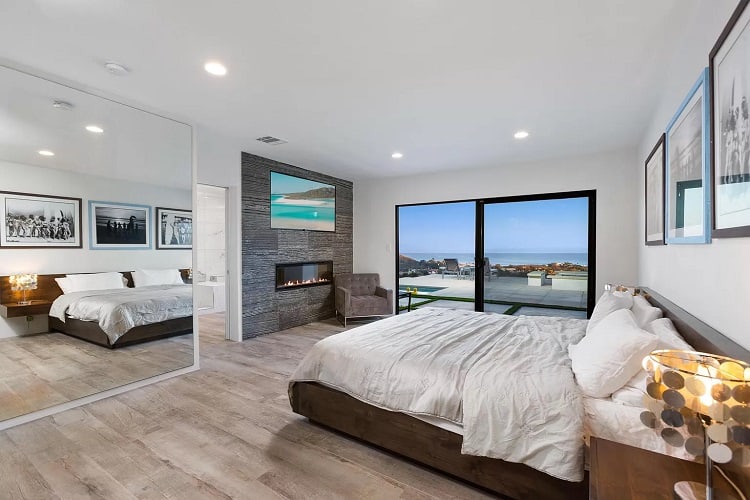 As previously mentioned, the house not only rents out to celebrities, but it's also owned by one. Betty Moon, a celebrated Los Angeles musician, songwriter and producer, currently owns the property which she recently renovated before listing it for rent.
Moon is no stranger to flipping houses and luxury properties in the area; she made news with her Encino property in 2018, garnering mentions in the LA Times and the Wall Street Journal.
Claire Dorfman of LA Estate Rentals is in charge of the listing.
More celebrity homes
The Barbie Penthouse Where the Real Barbie and Ken Grew Up Hits the Market for $10 Million
Kendall Jenner Gives Us a Tour of her Peaceful, Art-Filled Home
The Story of Taylor Swift's Holiday House — Home to "the Last Great American Dynasty"
Where Does Adam Levine live now? Tour his Montecito house