As of this month, fall is officially in season, and its three-month reign is all about coziness. There's no better time of year to whip out the fluffy blankets, cozy scarves, scented candles and plush socks.
However, we believe that the main fall activity, besides Netflix & chill, should be reading.
Now that the nights grow longer and we find ourselves spending more time indoors, we once again turn to books to keep us occupied and give us something to do while we're cozying up to a fireplace or enjoying a nice bubble bath. 
On that super-cheesy, autumn-loving note, we thought we'd fuel your appetite for reading with a round-up of 4 luxury homes for sale that feature awesome libraries.
For an avid reader, this is the ultimate dream: to have your own library and turn it into a magical sanctuary where you forget the outside world and immerse yourself in a good book (or 12). Or is that just us?
161 Hudson Street, Unit PHA/8B | Tribeca, Manhattan | $14,000,000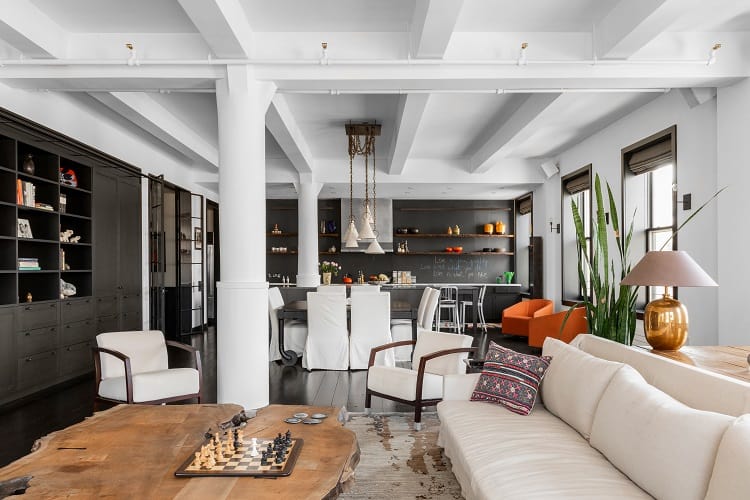 The first home for sale we're looking at today is so fabulous, I'm having a hard time finding the right adjectives to describe it. Besides the breathtaking views of the Manhattan skyline (and the Jenga Building!), this gorgeous Tribeca penthouse is stylish, modern, yet classically elegant.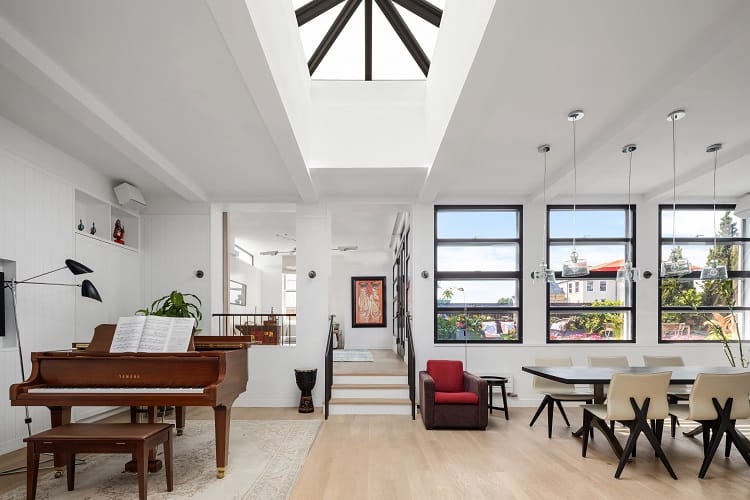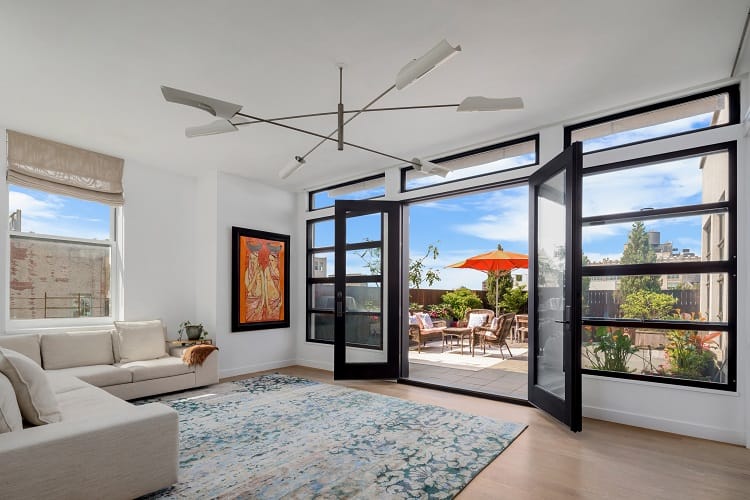 The 5-bedroom, 5-bathroom condo at 161 Hudson Street has been masterfully designed and decorated, and it basically screams cozy.
The two-floor, 6,280-square-foot loft-style apartment is located within a doorman-attended building constructed back in 1930. It effortlessly manages to blend the formal with the informal, as the impressive scale doesn't take away from the coziness at all, giving off a relaxed, cool vibe. 
The petrol blue-colored library serves as the anchor to the upper-floor bedrooms, creating a central area for relaxation or reading before bedtime.
Decorated with comfy armchairs and pillows, the library is bathed in a relaxing, dim light through a skylight right above it. What better way to end a long day than to take a break in here on your way to bed?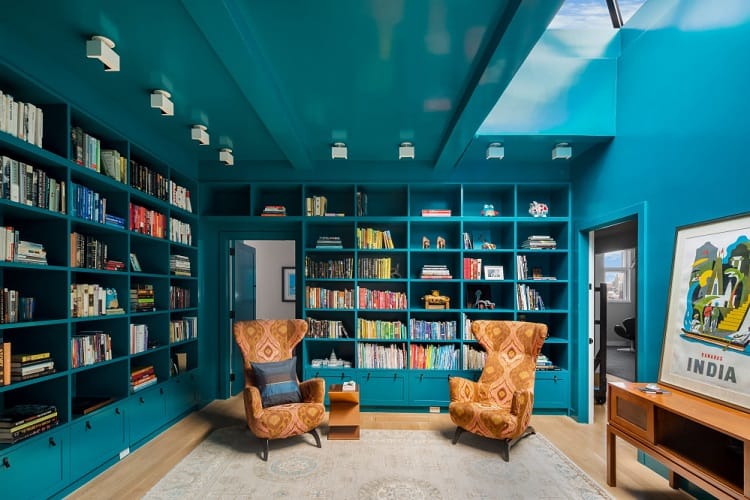 The 161 Hudson Street condo is being marketed by Leonard Steinberg of Compass, and has an asking price of $14 million. To see more of it and convince yourself of its charm, check out the video tour below:
---
16 East 96th Street, Unit 4B | Upper East Side, Manhattan | $5,950,000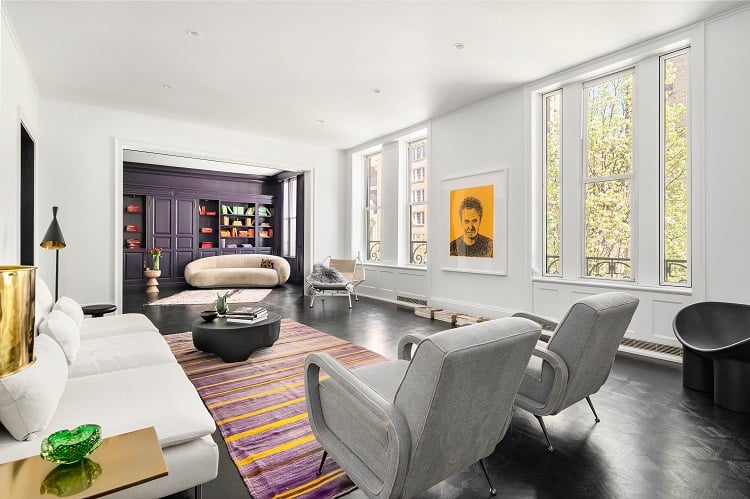 This charming Upper East Side condo within The Queenston at 16 East 96th Street is nothing short of stunning.
With 4 bedrooms and 4 bathrooms and a lot of lounging areas perfect for autumn reading, unit 4B gives off a unique downtown Manhattan feel and is the perfect choice for a family with kids (who love to read, of course). 
The renovated, loft-like open spaces are tastefully designed, and each room boasts warm and vivid colors and plenty of shelves for storing books.
In fact, this home seems to have been created with a reader's needs in mind, as nearly all the rooms and living spaces feature bookshelves or stacks of books lying around.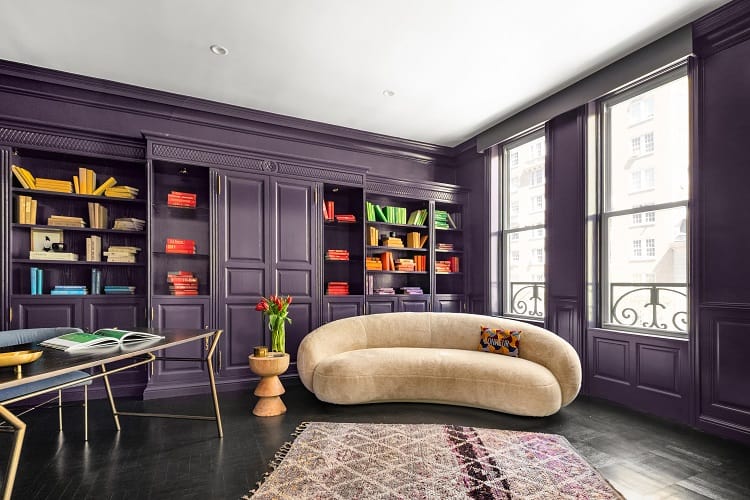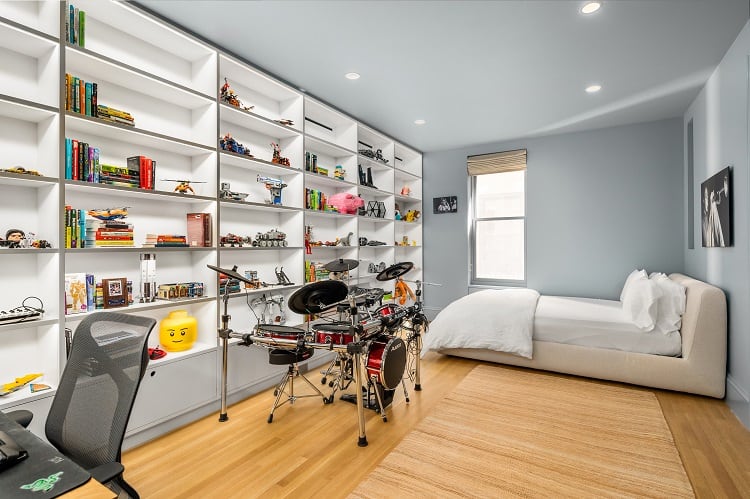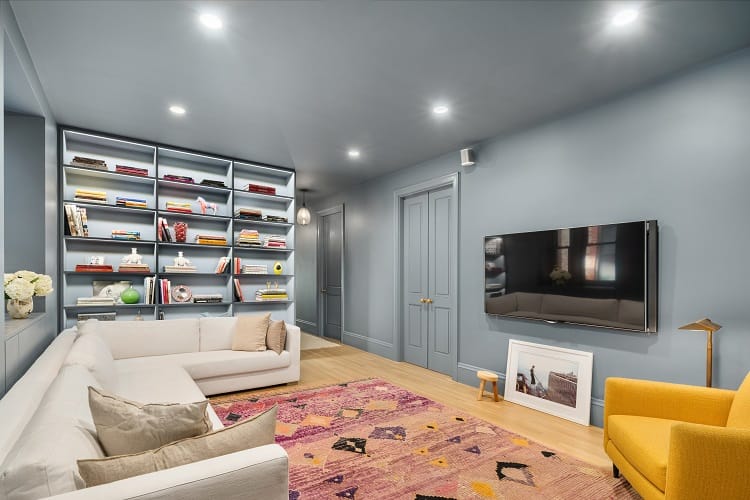 The main attraction for us reading addicts is the open library located right off the living room. The cozy space is clad in a warm, plum-like color that urges you to come in and lie down on the comfy couch, book in hand.
The library also incorporates a desk, so you can also do some work or browse the internet on your laptop in between reading sessions by the window. 
The home is being marketed for sale by Stacey Kanbar, and the sellers are asking $5.6 million. We think the library and the quiet Carnegie Hall location alone make it well worthy of its price tag.
---
260 South 3rd Street | Philadelphia, PA | $2,350,000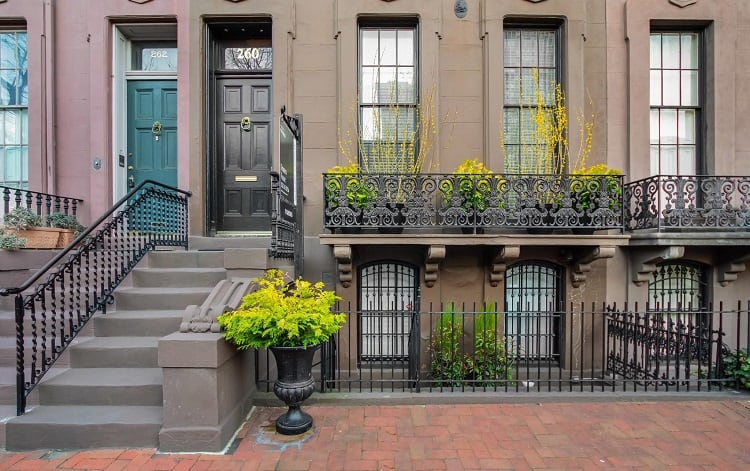 This lovely townhouse situated in the heart of Philadelphia's historic Society Hill was built back in 1850 for Jacqueline Bouvier Kennedy's great-great-great grandfather, Michael Bouvier.
Located at 260 South 3rd Street, the home features no less than 6 bedrooms, 5 bathrooms and plenty of opportunities for cozy reading. 
The home mixes modern amenities with classic finishes, and has all the features that you could ever dream of, including spacious bathrooms with marvelous bathtubs, a private and serene outdoor terrace and patio area, a basement-level sauna, and more.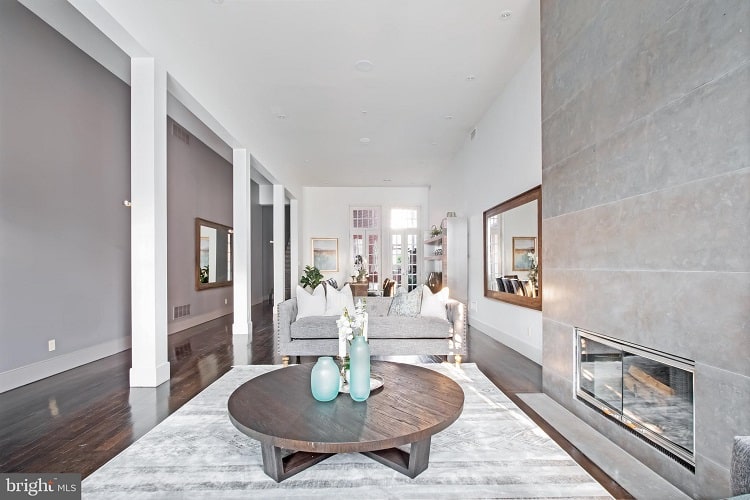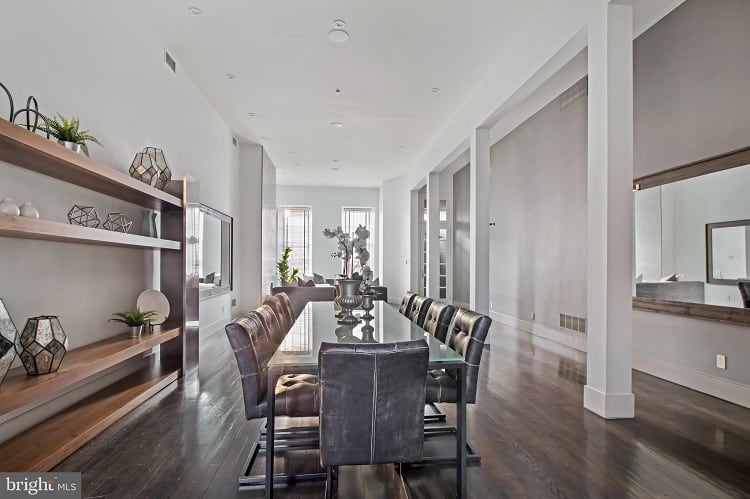 The second floor incorporates a cozy family room/library with custom-built-ins spanning the entire width of the room. This is the main relaxation area, encouraging family time by offering a space where you can eat, chat, watch TV, or read – or even take a nap.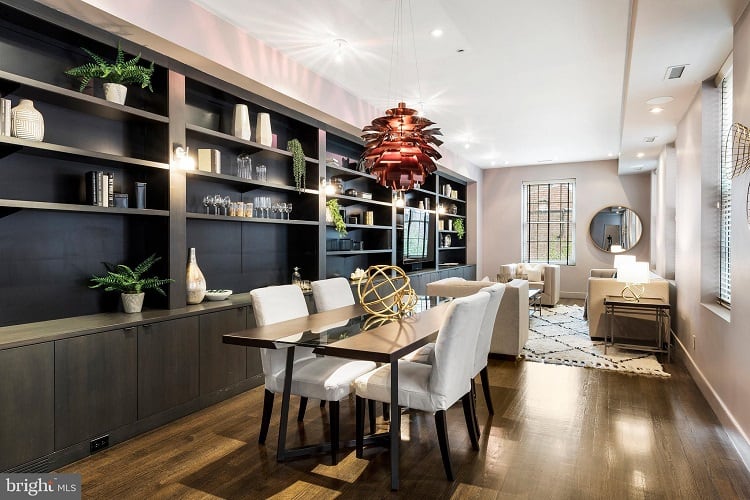 However, there is plenty of space in this home that is ready to be customized to the new owner's needs. There is also a gorgeously lit room with a working fireplace, which could easily be turned into another lounging/reading area where you could cozy up with a good book.
The possibilities are, as they say, endless. All you need is $2.4 million and a chat with Kristen Foote of Compass. 
---
146 Cheswold Valley Road | Haverford, PA | $1,975,000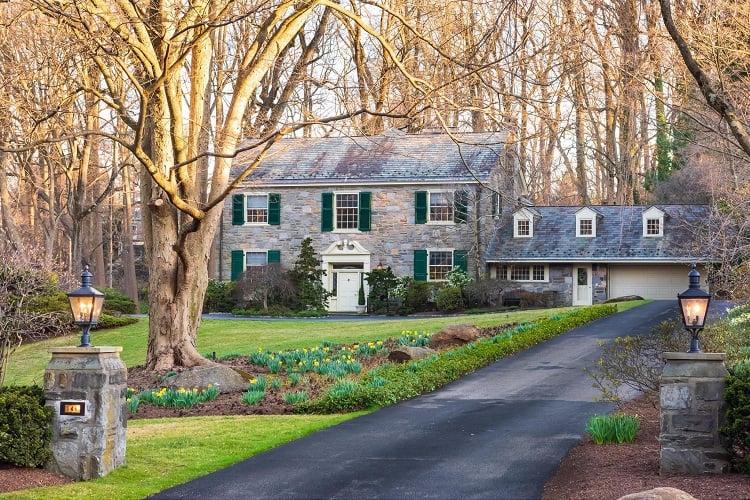 This next home will give you serious movie-home vibes, and maybe even remind you of the McCallister house from Home Alone.
I mean, you can just picture it covered in snow and absolute silence, lit only by a myriad of twinkling Christmas lights. But let's get back to fall before we go into full winter mode.
This magnificent home at 146 Cheswold Valley Road in Haverford, Pennsylvania, is the ultimate dream for any reader.
Situated on 2.4 serene acres, this stone colonial mansion offers complete privacy, while also being within walking distance to the Haverford train station and the town center.
Built in 1952, the stately home features 6,682 square feet of living space, with 5 bedrooms and 5 bathrooms. Amenities are too many to list here; but we will mention the lush outdoor space that includes a yard, a pool, a pond with spa, trails, flagstone patios and a terrace.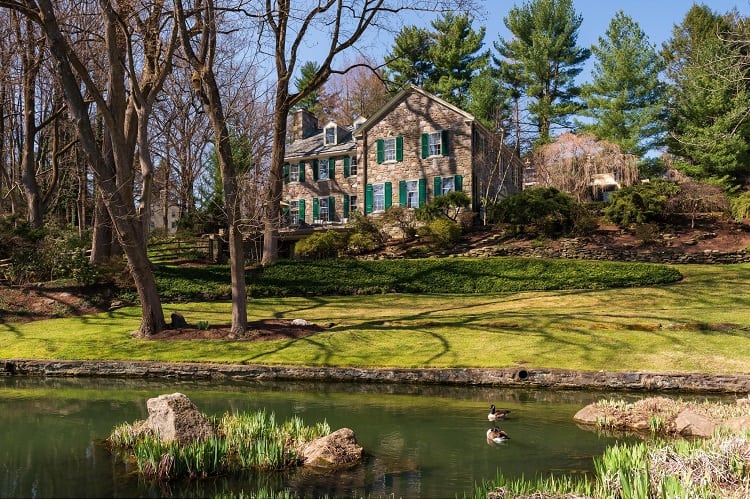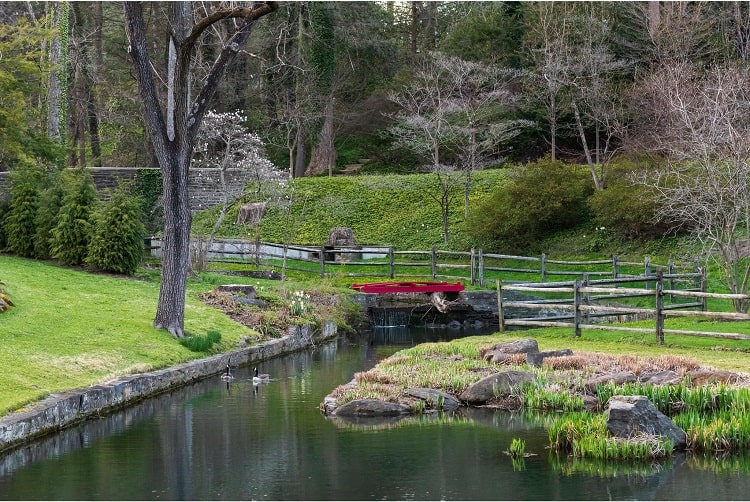 The interior also abounds in luxury, boasting fireplaces, grand staircases, skylights, cathedral ceilings, a gym, a bar and, last but not least, more than one reading area.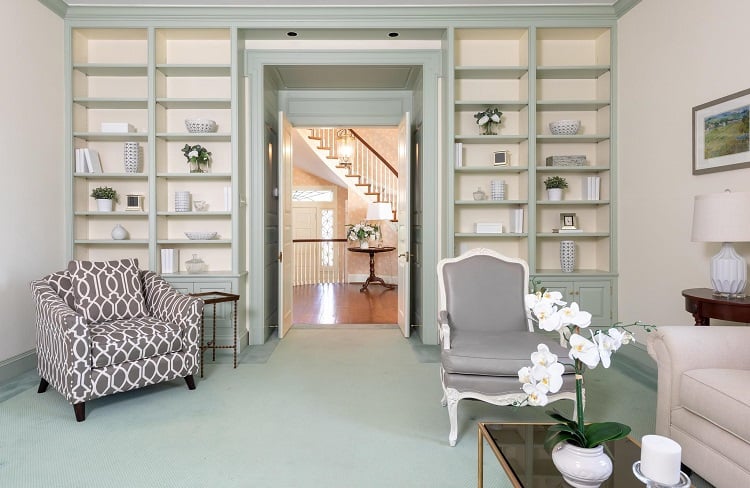 The home features both a cozy library and an elegant study/office, so you can have your pick at either one of them.
The wood detail in the library is of the highest quality, and the decor is neutral, elegant and cozy. The fieldstone with the dark green shutters and grounds with tons of mature trees will add to the effect, and will be beautiful when the colors turn in the fall.
If you've fallen in love with this house, just as we did, you can reach out to Sarah West of Compass, who is in charge of marketing the property. The sellers are asking close to $2 million for the property, which we think is totally worth it, as the outdoor space and the views are basically priceless.
So, if you've made it this far, then we've surely managed to propel you into autumn-reading-hot-cocoa-drinking season. We hope you draw some inspiration from these exquisite homes with libraries and maybe set up your own private reading nook at home. Let it be fall!
The Mysterious Allure of Stephen King's House, the Beating Heart of Bangor, Maine
Julia Child's Fairytale Cottage in Provence is Now Available for Rent; The Kitchen is a Must-See
Ernest Hemingway's Iconic House in Key West Stands Tall and Mighty After 168 Hurricane Seasons
Zooming In on the Stanley Hotel, Stephen King's Inspiration for 'The Shining'