After his controversial departure from the company he co-founded, former MedMen exec Andrew Modlin is now ready to exit the exclusive enclave he's been calling home for the past year.
The weed mogul just listed his luxury home in the famed Bird Streets neighborhood of Los Angeles and is asking $11,950,000 for the five-bedroom home.
Modlin recently stepped down from his role with cannabis giant MedMen — a company he co-founded alongside Adam Bierman, now also on his way out from his position as CEO — as part of a legal settlement following an investor lawsuit.
And it would seem that, as Andrew Modlin is making a roadmap for the next phase in his life, there's no room in his plans for the sophisticated home he bought just last year.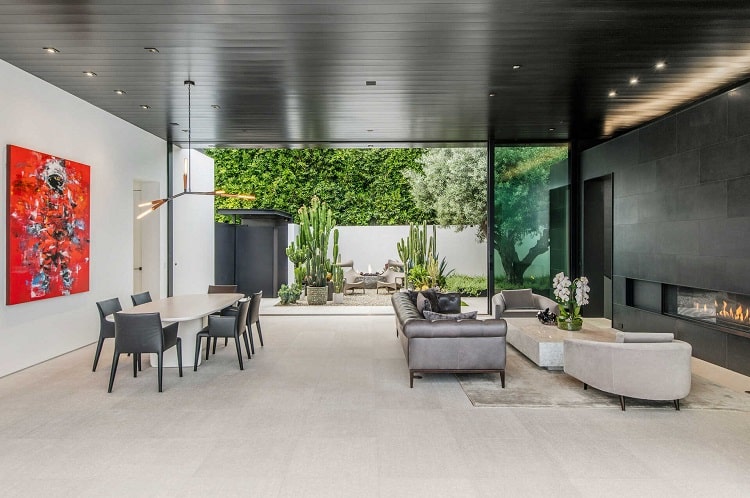 The 6,377-square-foot home is a gorgeous modern estate that has been appointed with the finest finishes.
With a unique architecture and thoughtful design, Modlin's house has its indoor areas open up seamlessly to the highly private outdoors — giving the whole property a unique sense of serenity.
The home has 5 bedrooms and 7 bathrooms, with the master suite featuring a beautiful fireplace, dual closets, and a stunning spa-like bathroom overlooking the peaceful garden.
The second level features a glass-enclosed wine display, spacious lounge, library, media room, ensuite guest room, gym with steam shower, and patio.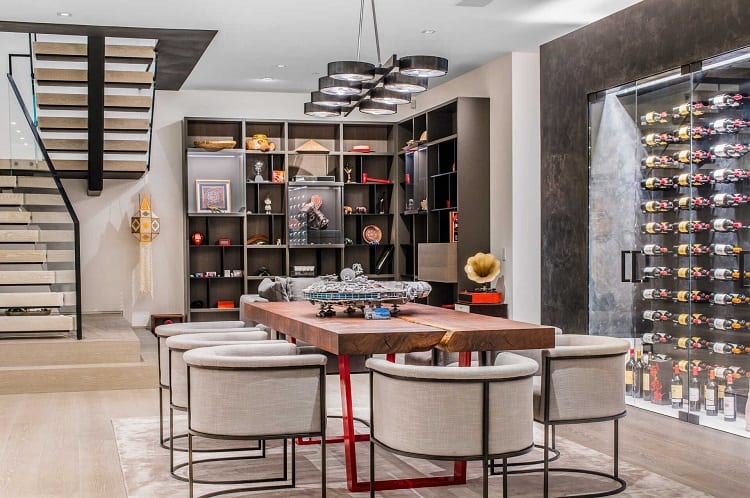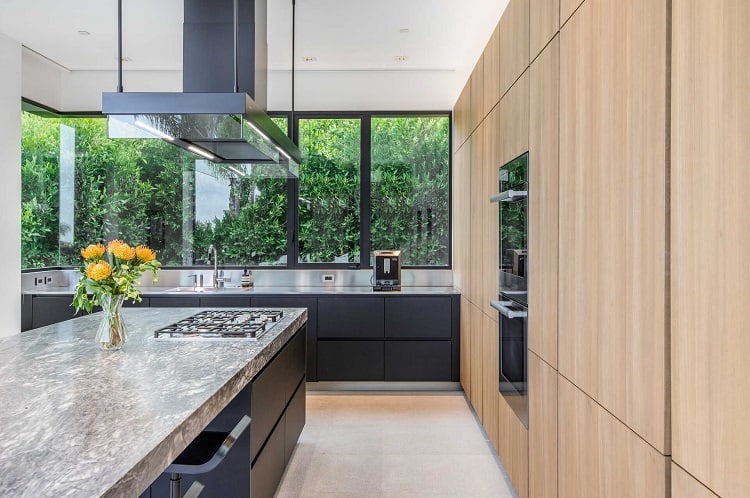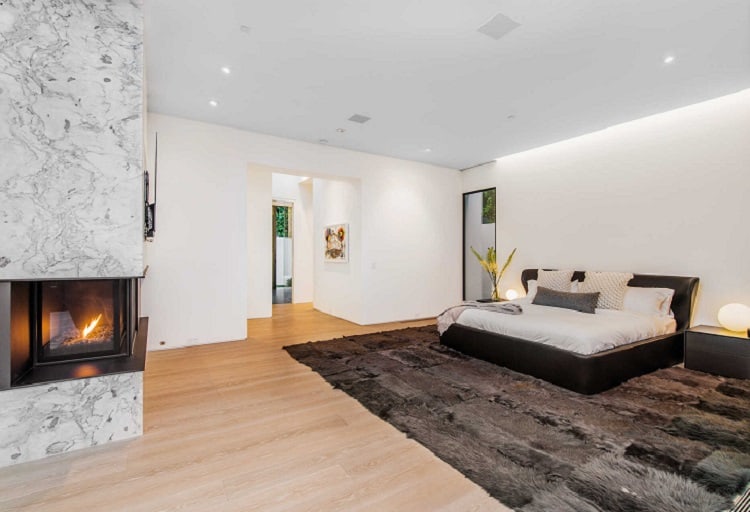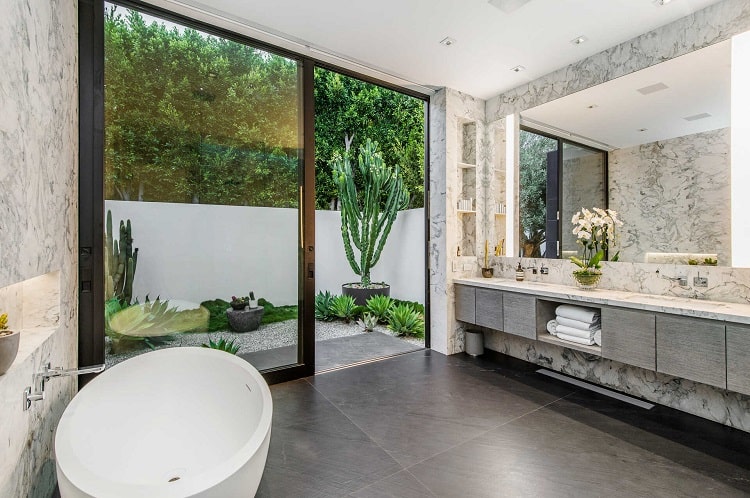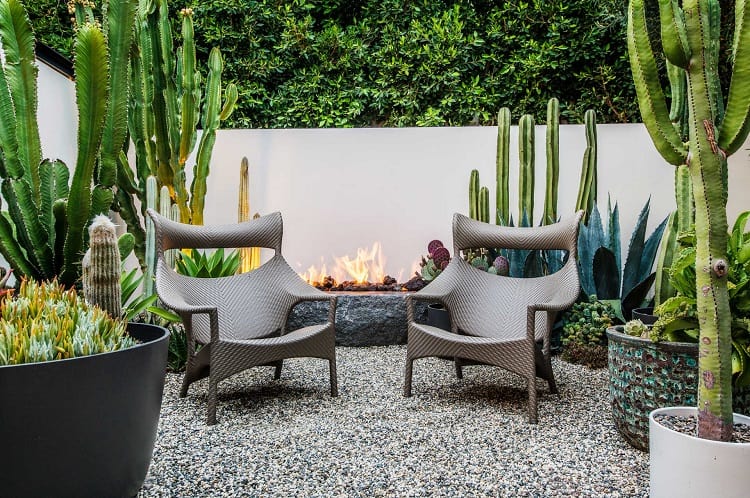 And while the house was built with privacy in mind, just because people can't see into the property doesn't mean those inside can't enjoy extraordinary views of its surroundings.
Located on Blue Jay Way — the street whose name George Harrison forever imprinted on us when he wrote a song in its tribute for legendary rock band The Beatles — the modern home benefits from both the extreme privacy and stunning views the area is most famous for.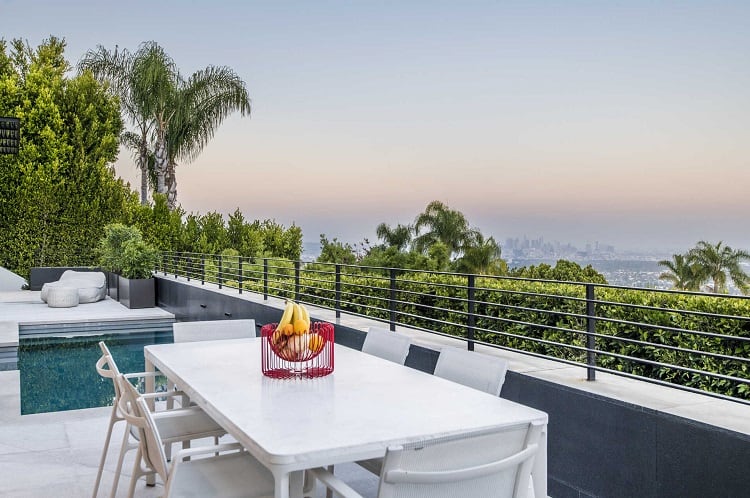 It's also worth noting that the 5-bedroom home is not the first Modlin has owned in the area; just this spring, the entrepreneur sold another contemporary home he owned in nearby West Hollywood for $3.9 million.
The buyer was famous influencer Emma Chamberlain, an 18-year-old YouTube sensation whose videos have amassed billions of views to date.
Andrew Modlin's house on Blue Jay Way is listed with The Agency, with Lindsay Guttman in charge of the listing.
More stunning modern homes
Travis Scott's House: a $23.5M Ultra-Modern, Yacht-Inspired Mansion
Dwayne Johnson house in Los Angeles
The Weeknd's $70M mansion in Bel-Air