A unique, star-shaped home inspired by Frank Lloyd Wright's designs is ready to go to auction in Marco Island, Florida on March 30th.
Set on the only stand-alone lot in Hideaway Beach — a beautiful private gated community situated directly on the Gulf of Mexico — the 795 Waterside Drive home has been envisioned as a dream-like, secluded retreat by its very owner, Tony Zarella.
Zarella, a famous drummer who played with Rainbow and Wicked Lester, which later became KISS, is now a recognized architect with over 250 projects under his belt. But the home he created for himself is still his favorite.
"A conceptual architect, I've helped plan and design about 250 projects, among them corporate headquarters, pharmaceutical manufacturing plants and mixed-use projects. But my favorite project has been my own home, which I designed after moving to Marco Island in 2002 to be near my parents" said Tony Zarella in an exclusive comment for Fancy Pants Homes.
He went on to say what inspired him for the unique design of the property:
"Inspired by Frank Lloyd Wright's Fallingwater, the cantilevered home has four bedrooms and three baths, two large skylights, and glass walls overlooking dense landscaping on a quarter-acre lot. I wanted to bring the outside in. The result is a minimalist contemporary estate within the prestigious gated community of Hideaway Beach Club of Marco Island."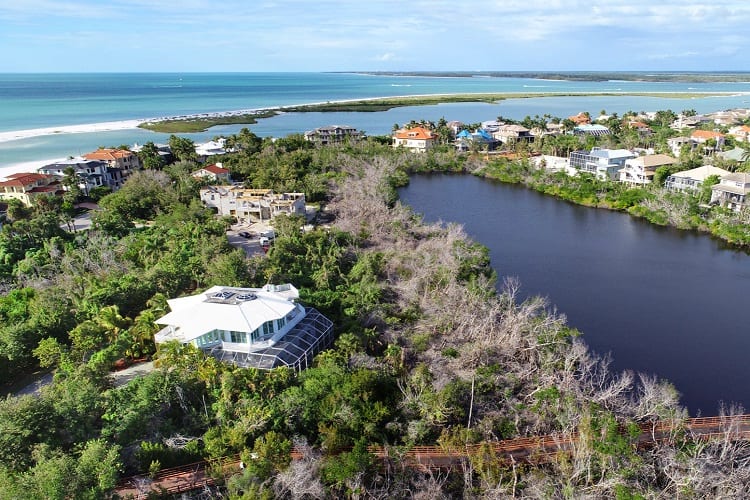 "Offering a zen-like setting throughout, this 4,610 square feet property is a design lover's dream and a rare find as the only stand-alone lot in the community. Upon entering the lush tropical grounds, the tranquility of nature completely mesmerizes. To soak in the zen surrounding from all three levels of the property, the floor to ceiling glass windows provide the perfect viewing for the endless nature all times of the year, to be enjoyed when inside or out" Zarella noted.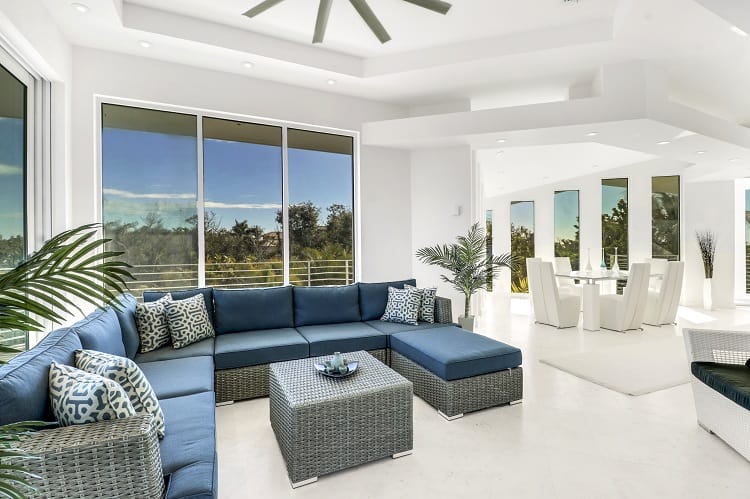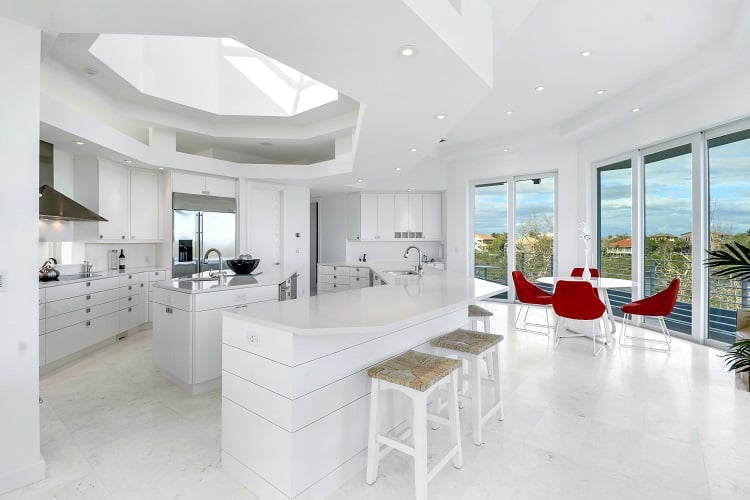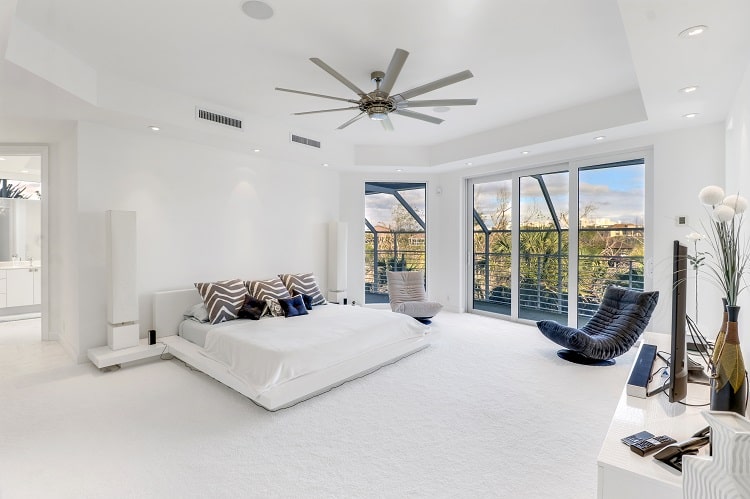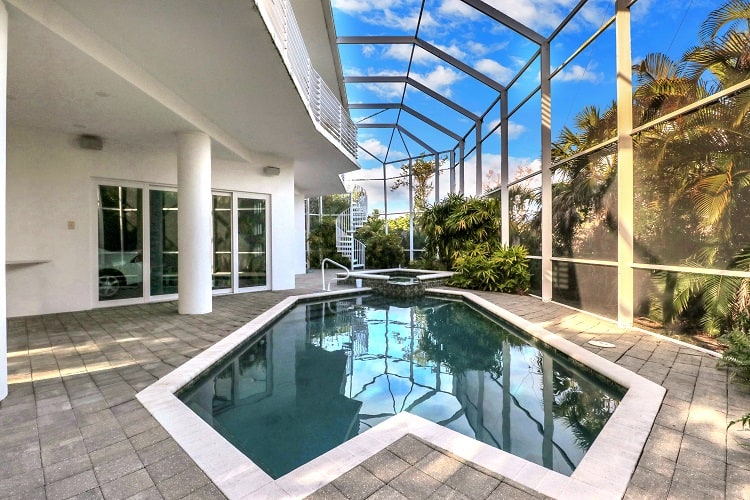 Touring the home and submitting a bid
If you'd like to tour the home ahead of the March 30th auction, Elite Auctions is holding open houses both this upcoming weekend and the following one. Here are the exact dates and times of the open houses:
Saturday, March 16th, from 1 pm to 4 pm
Sunday, March 17th, from 1 pm to 4 pm
Saturday, March 23rd, from 1 pm to 4 pm
Sunday, March 24th, from 1 pm to 4 pm
Friday, March 29th, from 1 pm to 4 pm
In order to participate in the auction that takes place on March 30th, you will need to bring along a cashiers check — made out to yourself — in the amount of $50,000. Since this is a 'no reserve auction', there's no starting bid set for the property.
More luxury homes:
Grant Cardone's Houses: A $40M 'Castle on the Sand' and a Wildly Colorful Main Residence in Florida
Tim Ferriss Reportedly Puts Florida House on the Auction Block; Turns Out He Never Owned a House in Florida
This Majestic Penthouse on Marco Island Will Make You Want to Move to Florida