If ever was a time to daydream about living next to the beach and waking up to magnificent views of the ocean every morning, now would be it. And for one lucky buyer — whose pockets run $25 million deep — that dream might just come true, once they set their eyes on this stunning beachfront house currently for sale in Montecito.
Located at 1150 Channel Drive (close to Coast Village, the Four Seasons Biltmore, and downtown Santa Barbara), this massive estate is the perfect beachfront retreat.
It has nearly 101 feet of frontage overlooking Butterfly Beach, and offers dreamy views of the ocean from basically every room.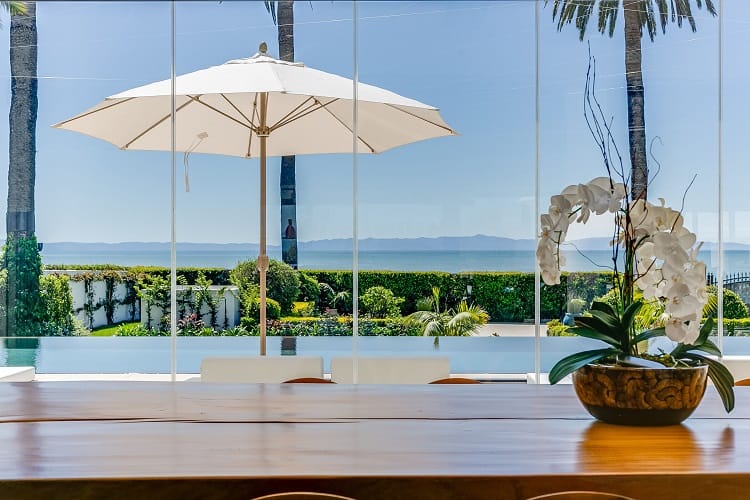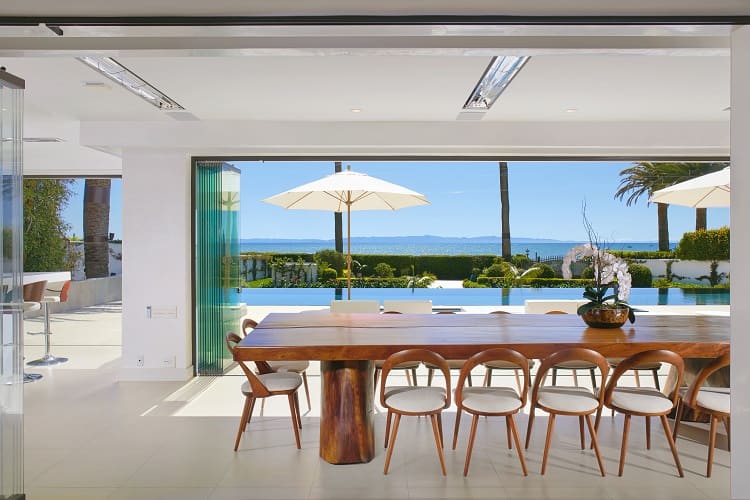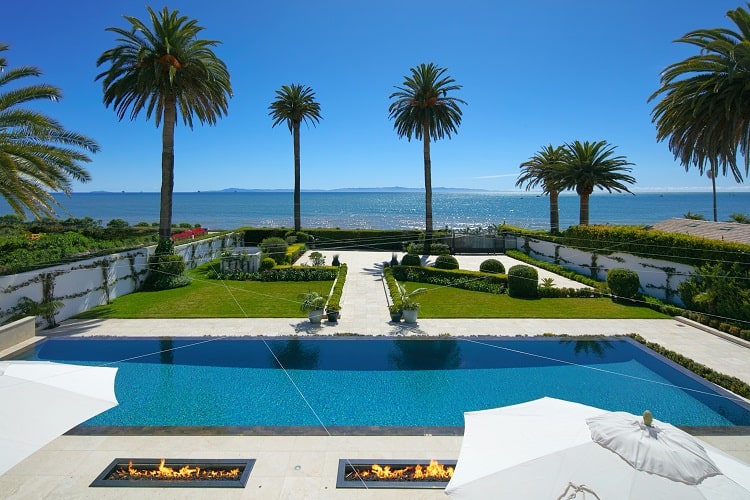 The gated estate has been extensively remodeled and is a perfect example of indoor-outdoor living. The massive homesite totals more than 26,000 square feet, with nearly 6,000 gross square feet of living, finished, or covered space.
The outdoor space includes a jaw-dropping vanishing-edge swimming pool, a heated loggia, and a private rear patio with an outdoor kitchenette and a fireplace with a pizza oven.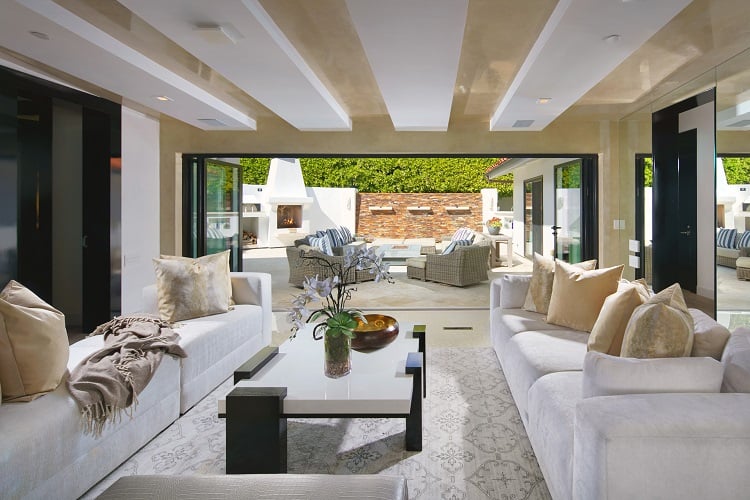 SEE ALSO: 'Harry & Meghan' was filmed in this stunning $33.5 million Montecito house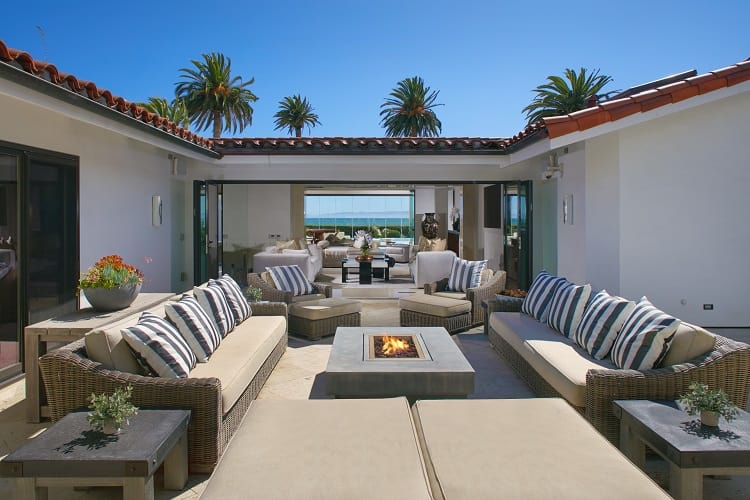 There's also a huge rooftop deck that's perfect for summer parties overlooking the ocean and lush surroundings. No need to worry about the neighbors, though, as privacy is ensured by tall palm trees and ingenious landscaping.
The house itself offers 3,813 square feet of chic living space that boasts a refreshing, beach-like design throughout. Frameless fold-away glass doors allow plenty of natural light inside every room and offer bright and expansive views of the ocean, which is just a short walk away.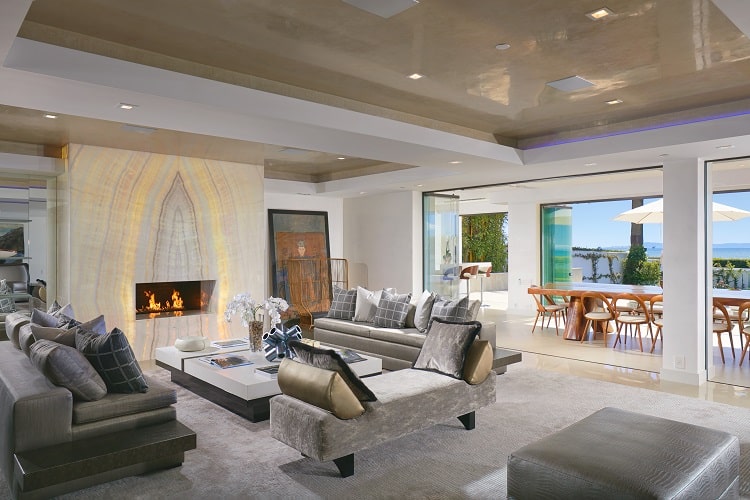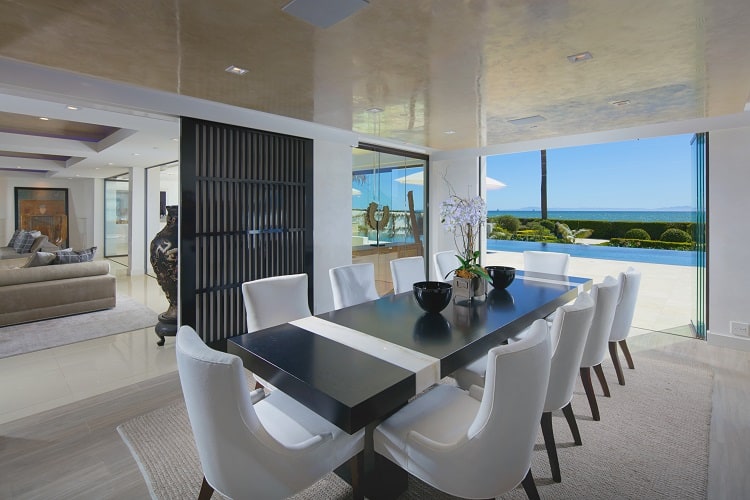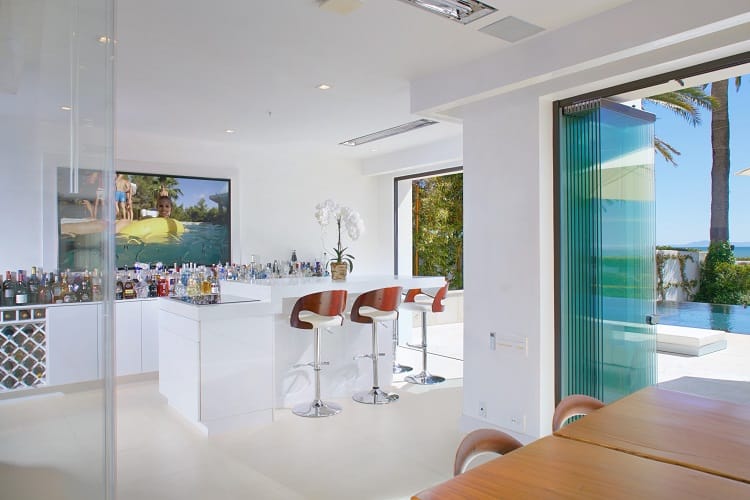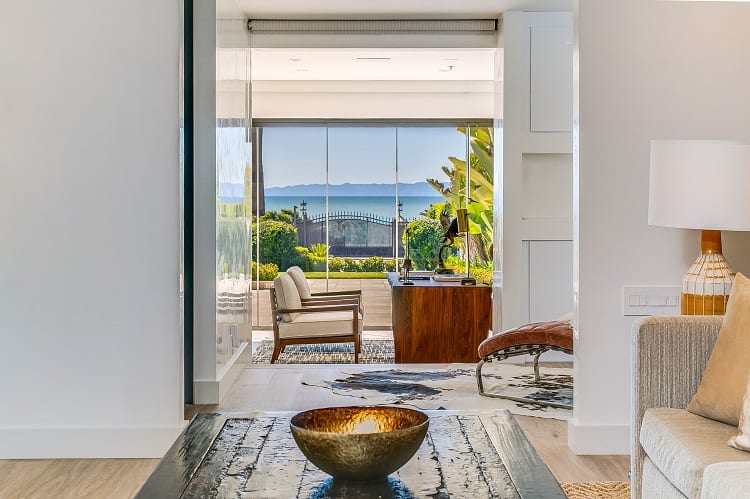 There are three bedrooms and four bathrooms, as well as a subterranean media room for entertainment. The master suite features a private office, a spa-caliber bath, a seating area with built-ins, and of course, views of the ocean.
The property has been fitted with all the most modern security and home automation systems, including whole-house audio, video surveillance, and automated shades.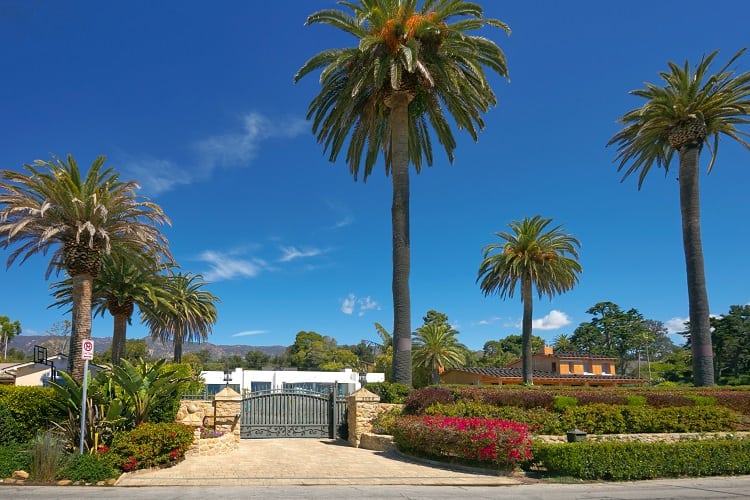 The Montecito estate is being marketed by Tim Smith of The Smith Group, with an asking price of $25 million. The previous owner is real estate developer and philanthropist Hadi Makarechian, who owns several other properties in California.
He's selling his Montecito beach house and planning a move to Santa Barbara, where he intends to build an equestrian estate.
If you want to see more of this stunning beachfront home, check out this virtual tour of the property led by Tim Smith:
More luxury homes
Drake's house in Toronto is pure luxury
The Weeknd's house is a $70M mansion
Gwyneth Paltrow's house in Montecito, her "Forever, Forever Home"
Where does Adele live? A look at the $58M 'house that Rocky built'