We all know that New Yorkers love to escape the busy city streets and head on down to the Hamptons on the weekends — or at least that's what all those Hollywood movies have taught us.
Well, if you have around $19 million to spare, you could join that club, big style, because we've got the perfect Hamptons getaway for you, marketed by The Agency's Josh Myler and Matt Breitenbach of Compass.
Turns out there's this fabulous, rare resort-style gem right in the heart of Southampton Village that's looking for an owner and it's on the market for $18,995,000.
We realize that's not cheap — to say the least — but don't be quick to dismiss it before you hear about the incredible list of amenities it comes with.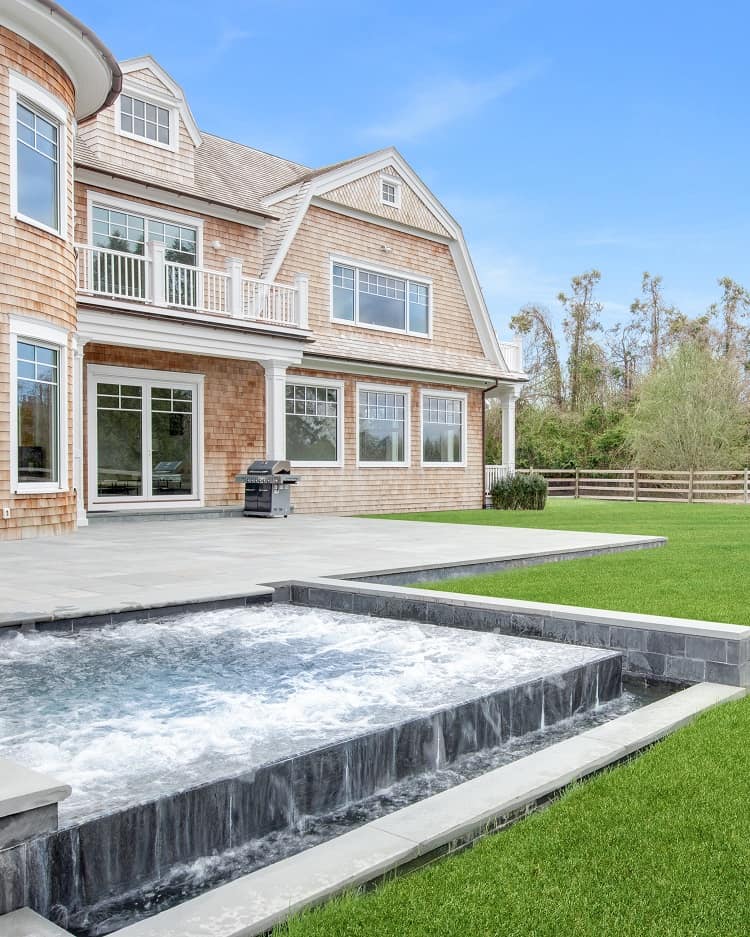 Let's start off with the main attractions of the 11,194-square-foot mansion at 379 Captains Neck Lane, namely a 65′ by 29′ year-round indoor pool and an indoor basketball court.
I'll just assume that we've caught the undivided attention of the fitness buffs reading this story right now.
The swimming pool boasts 2 full lap lanes to help you channel your inner Michael Phelps, and is bathed in abundant natural light coming through the massive, extra-thick, double-pane windows.
The pool area is spacious and open, protected by a beautiful, barrel-vaulted cedar ceiling and large sliding glass doors that allow access to and from the outdoor area.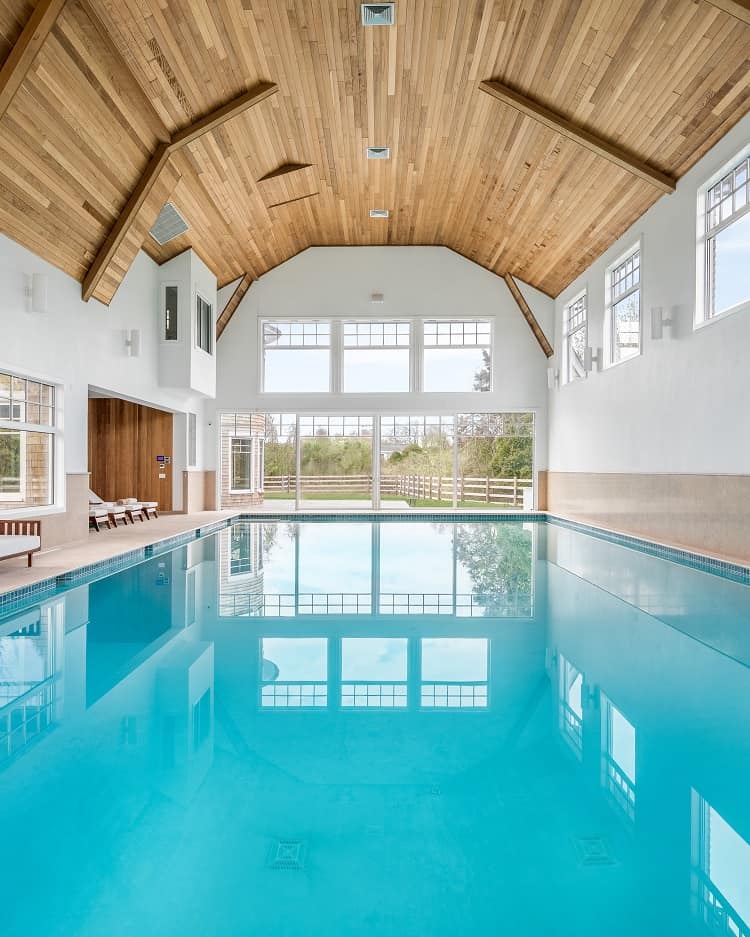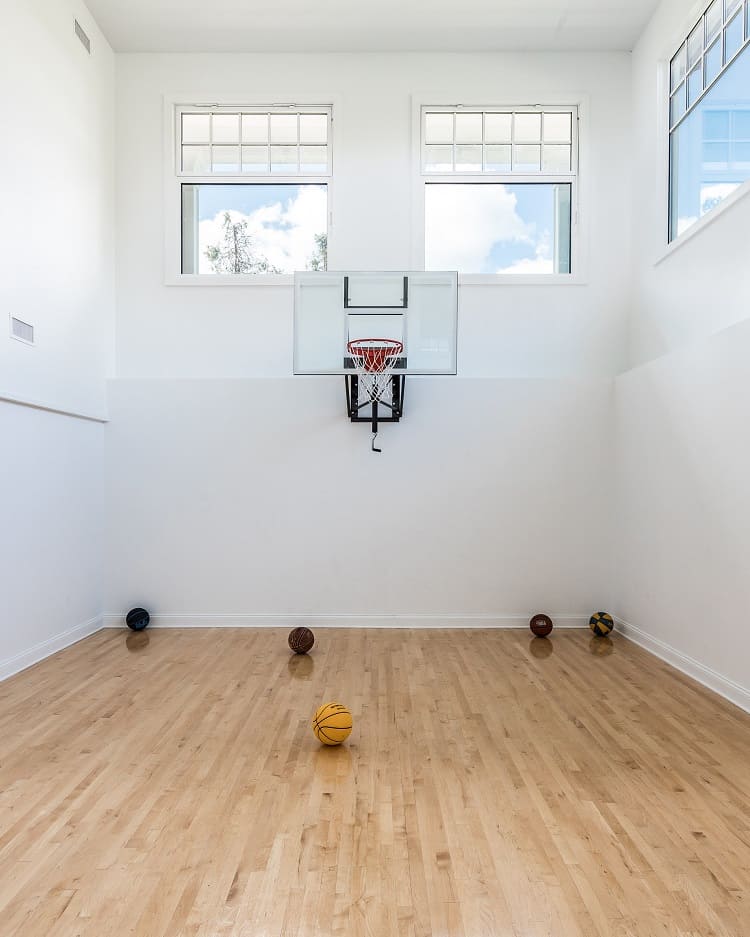 Oh right, did we not mention the outdoor area yet? The home, which was built in 2016, is a rare find because it's so private that you won't have to mingle with fellow New Yorkers at all, not even from afar.
You'll be able to enjoy almost 2 acres of privacy, and plenty of lush, landscaped outdoor space (including outdoor dining and lounging areas), with no neighbors in site to obstruct your awesome views.
The interior of this classic-yet-modern abode is not too shabby either. With 7 bedrooms and 13 (!) bathrooms, there's plenty of space to throw lavish parties or invite your friends and family over for a well-deserved weekend shindig.
But even if you want to have the whole place to yourself, you'll have plenty of options to unwind and enjoy yourself without leaving the comfort of your home.
The mansion comes with a top-quality spa fitted with a steam room, a sauna, a 12′ by 12′ Jacuzzi, as well as a gym and the basketball court we mentioned before. Speaking of the basketball court, if you get the urge to shoot some hoops at 3 am in the morning, you can do so without waking up the whole house, as the walls and ceilings on all three levels have been sound-proofed.
As if all that wasn't enough, the lower level of the house — where the basketball court is located — also houses a movie theater and a game room.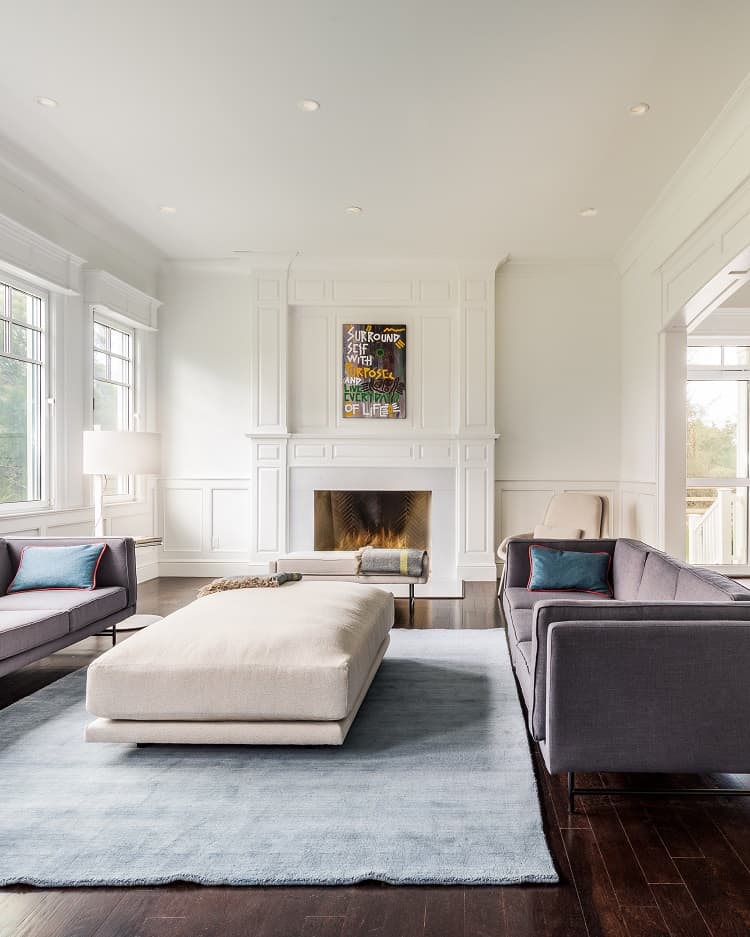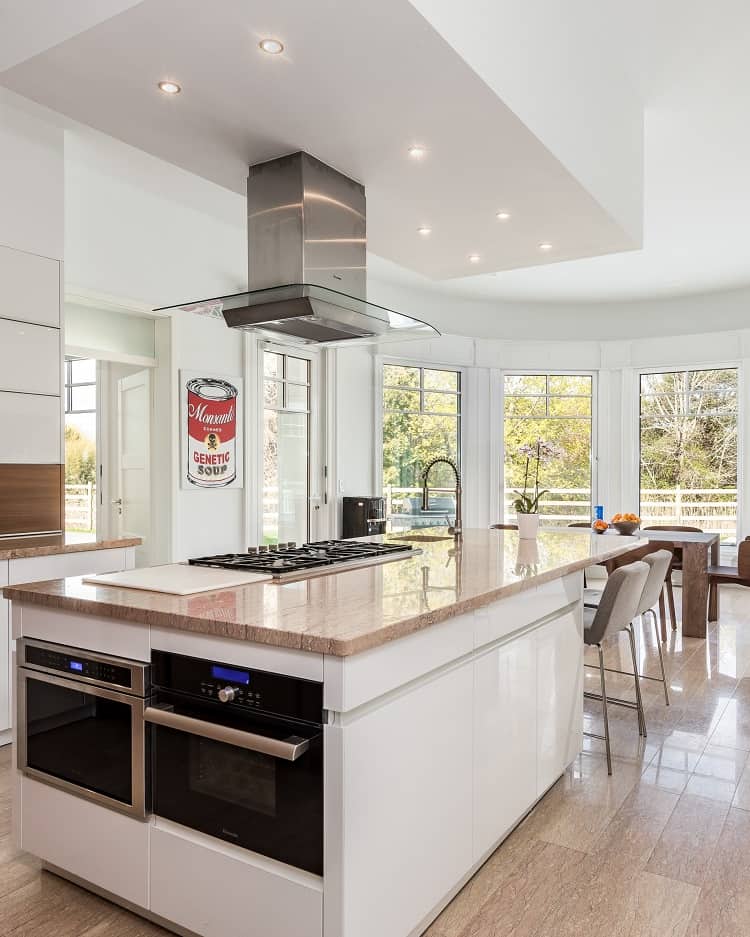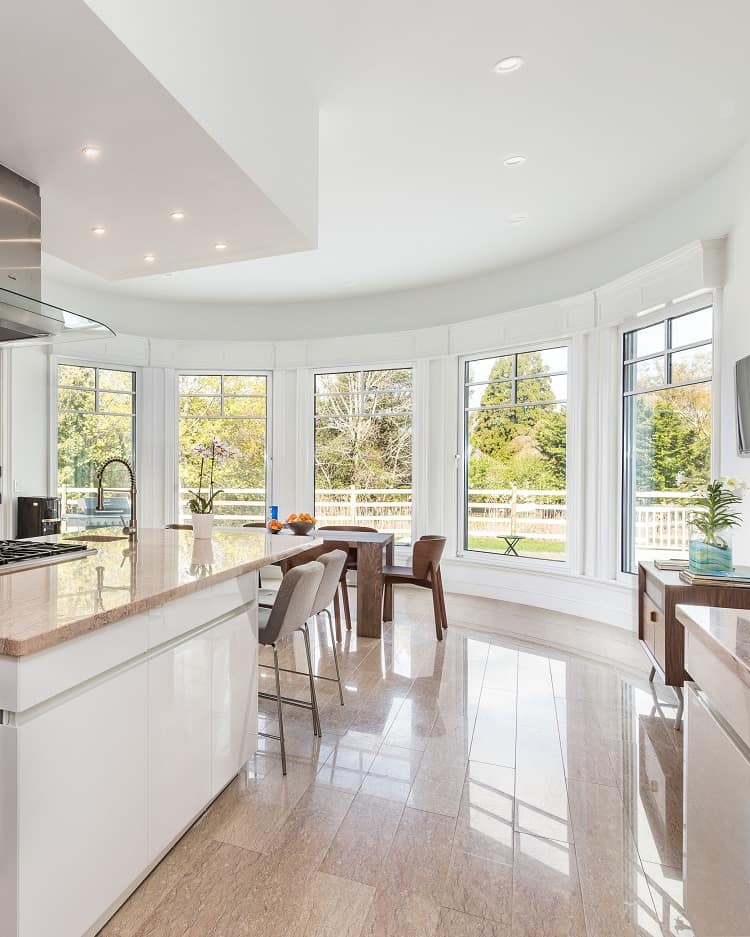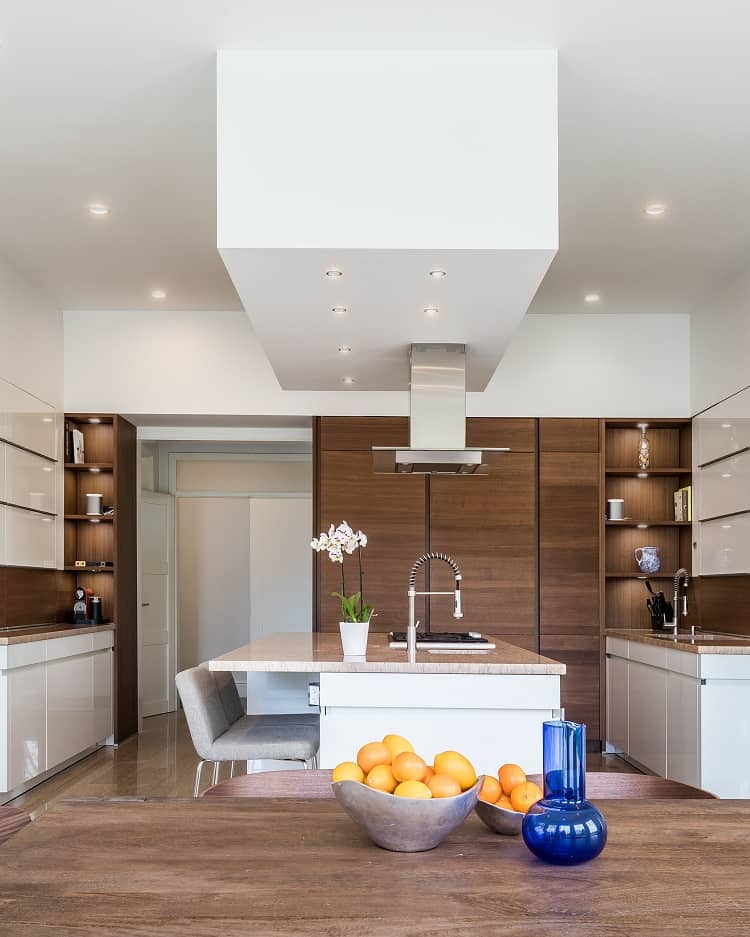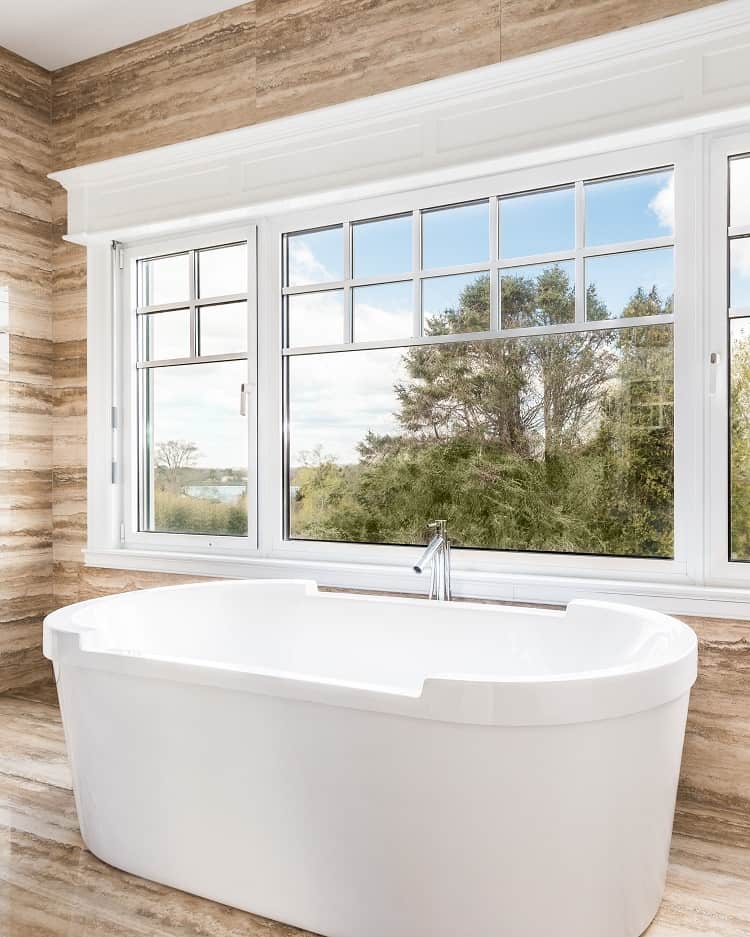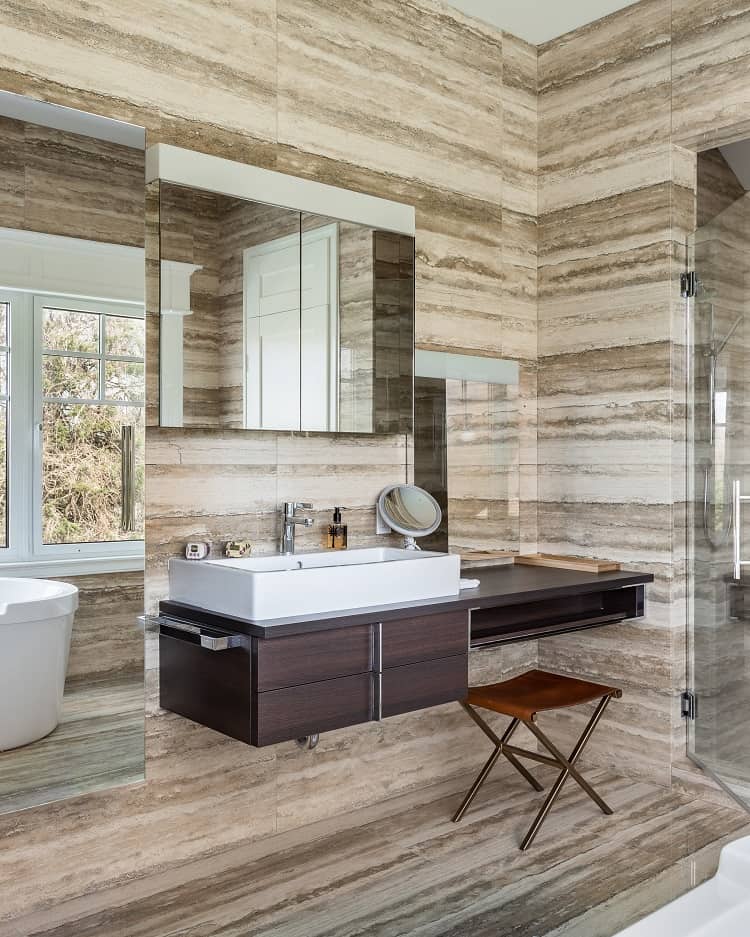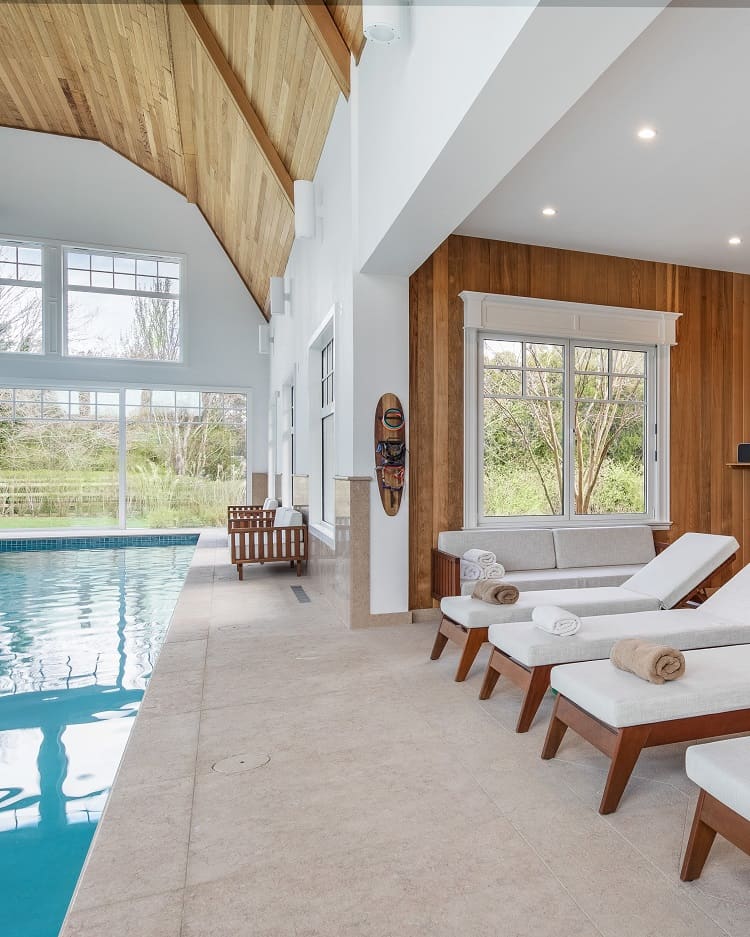 This fabulous Southampton find has a lot to offer those who want to maintain a healthy, active lifestyle year-round, but can also be a sanctuary for those who just want to take it easy after a long week of hard work in the city.
Some of the 7 bedrooms include separate sitting rooms and terraces, and the master suite also features an enchanting fireplace to warm you up on cold, winter nights. What more could you ask for?
More luxury homes
Robert Downey Jr. Lives in this Charming Windmill House in the Hamptons
Hockey Star Ilya Kovalchuk Lists Palatial Home in Alpine, NJ for $18M
Luxurious Greenwich Lane Condo Hits the Market, Seeks $18 Million
Jackie O. Once Turned a Sheep Farm into her Dream Retreat on Martha's Vineyard; It Now Costs $65M