Welcome to Throwback Thursday, a web series where we revisit the most memorable properties we've covered in the past — and see what happened to them. Ranging from architecturally distinct properties to luxury listings with some quite unique features, to unforgettable houses that left us daydreaming about potentially moving in one day, Throwback Thursday revives our past favorites and provides an update on whether or not they're still on the market, how much they sold for, and, if the information is publicly available, who bought them. This article has been updated to reflect the current status of the property, but all the information about the house itself as well as the property photos date back to our initial coverage (published on February 4, 2020).
The way Hollywood frames it, it would seem like moving to Florida in your old age is the equivalent of Bilbo Baggins sailing off into the sunset at the end of Lord of the Rings.
I've never fully bought into that, but looking at this next property, I have to say, I think I may finally understand the appeal.
There's basically no fault in sight with this jaw-dropping condo on Florida's Marco Island, whose lavish interiors make it look like it's awaiting its next king and queen.
The opulent penthouse is perched on the 23rd floor of Belize at Cape Marco, a luxurious residential community situated on the southernmost tip of the Gulf of Mexico.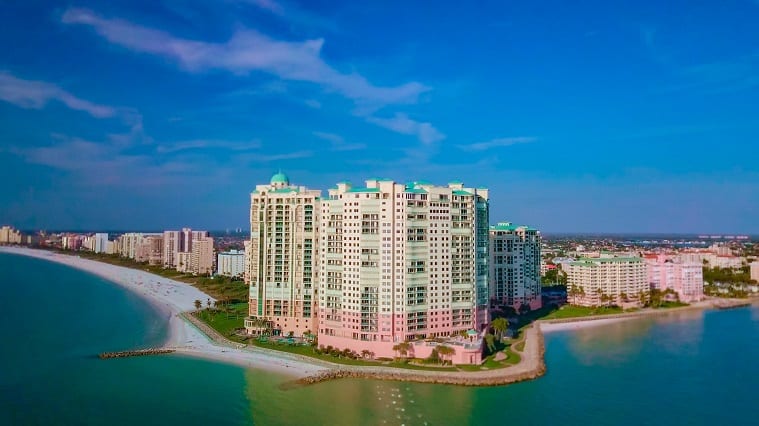 The views of Florida's Ten Thousand Islands are just breathtaking, and the property sure makes the best of them, as it features a total of six private terraces.
And while unit 2303 at 970 Cape Marco Drive was publicly listed for sale at one point, it failed to attract interested buyers and was auctioned off on Leap Year Day — on February 29, 2020 — with Elite Auctions hosting the event. Before we jump to the final sale price, let's take a tour of the killer penthouse.
See also: Shaquille O'Neal's longtime house in Orlando — with the Superman Bed
The five-bedroom, 6,000-square-foot penthouse is lavishly furnished, and valued at more than $5.5 million.
It was previously owned by Patricia and Kim Ward, who have invested a lot of time and effort to customize it to their liking, so every inch of this condo is incredibly thought-out. 
When the pair bought it, the condo came with a builder kitchen and bathrooms, cement floors, and drywall — and that's it. They worked closely with Marion Smith from Living Styles for the one-and-a-half years it took to complete the home. 
And the results were worth the wait.
The condo boasts unique touches like custom marble flooring, architecturally designed columns, hidden storage spaces, hand-crafted medallions, artisan etched glass shower door enclosures, and backlit onyx countertops.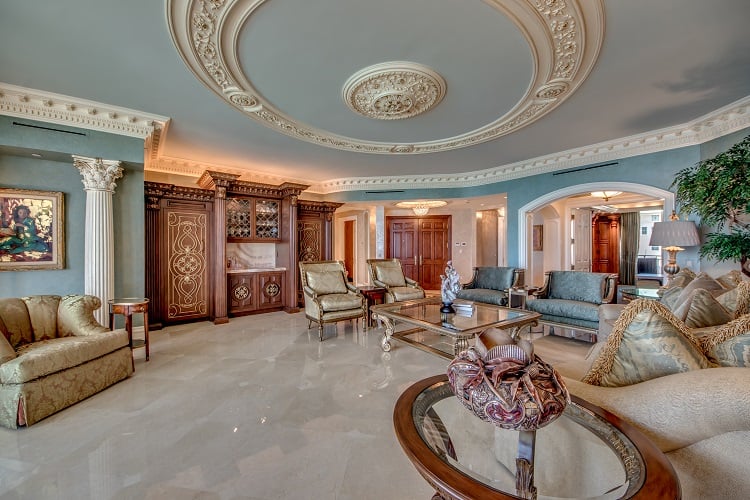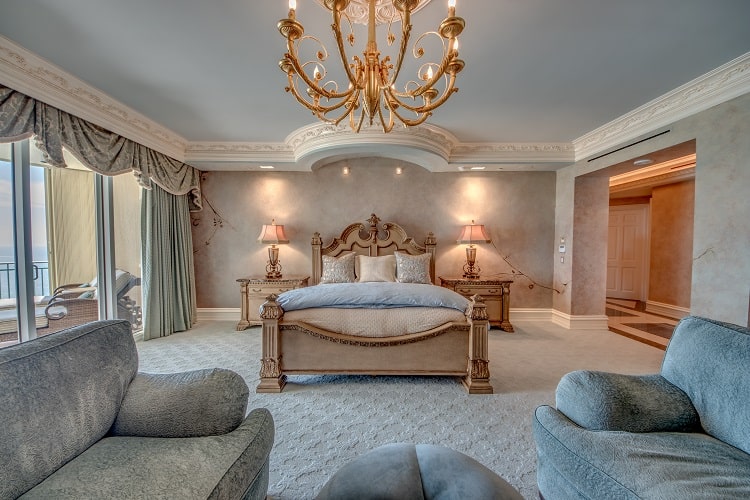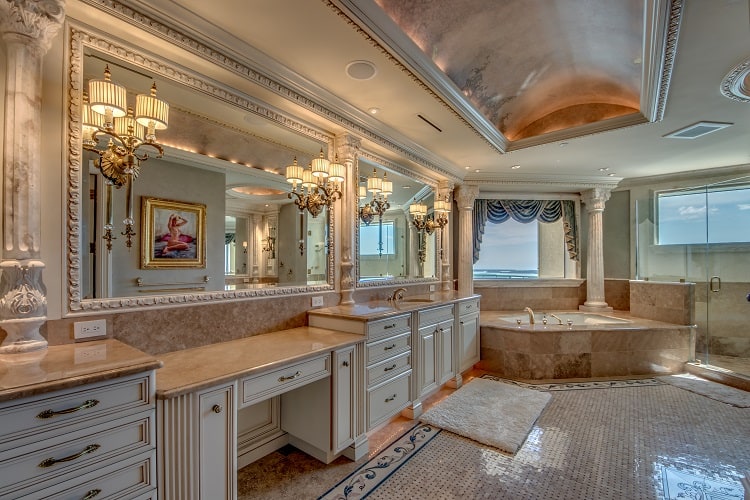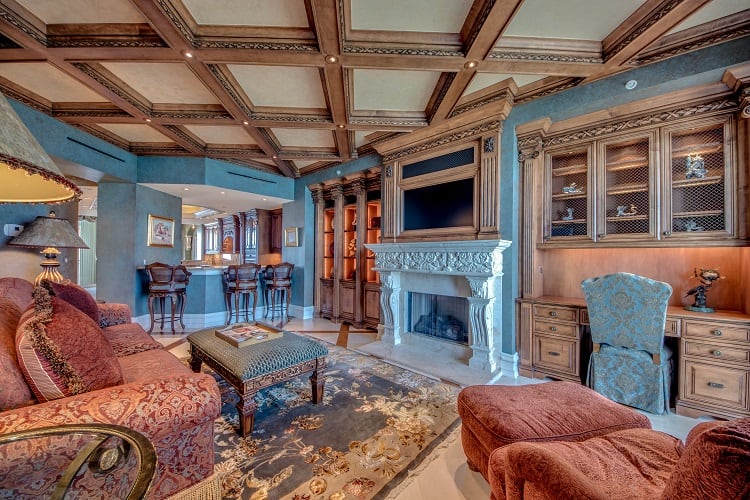 The penthouse also features a two-car, air-conditioned garage, a master suite sauna, a laundry room, a private master suite balcony, four air-conditioning units, a walk-in closet, and much more. 
See also: Mar-a-Lago neighboring mansion undergoing a massive renovation eyes $40 million sale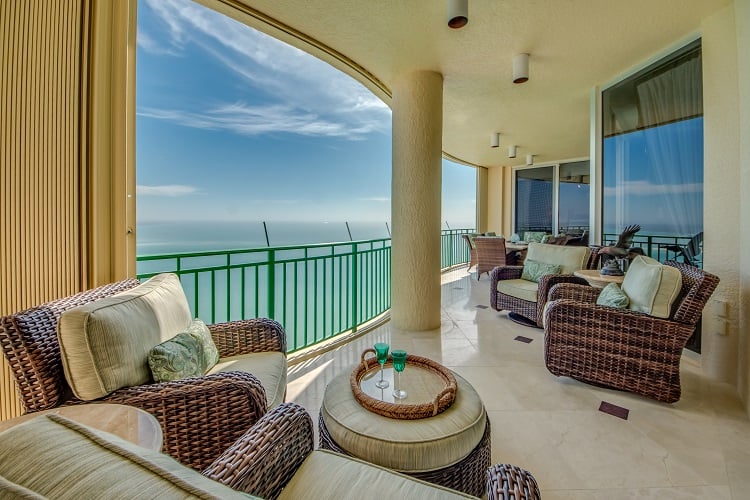 The owners of the penthouse also get to enjoy the amenities offered by the Belize at Cape Marco, which include an opulent lobby, a library, theater, private beach access, a fitness center, a private elevator entry to the unit, six-lighted Har-Tru tennis courts, and a fishing dock. 
What happened to this opulent Marco Island penthouse?
When we first covered this impressive abode, unit 2303 at 970 Cape Marco Drive was headed for an auction without reserve, meaning the owners were confident that the property would attract top dollar, so they didn't add a minimum bid amount.
And their bet paid off.
The auction, held by Elite Auctions in February 2020, attracted a buyer who paid $3,657,500 for the nearly 6,000-square-foot, ultra-custom penthouse.
Public records show that the sale went through on March 27, 2020.
Other stories you might like
Billionaire Larry Ellison's house in Florida, the Gemini Mansion
Grant Cardone's Houses: A $40M 'Castle on the Sand' and a Wildly Colorful Main Residence in Florida