In the heart of the Berkshires, just 10 minutes from award-winning dining in New Marlborough and world-renowned cultural attractions, sits the ultimate country escape.
Called Atwater, the massive 321-acre retreat comes with a beautiful primary residence, its very own 33-acre pond, and quite a few extra accommodation options: a guest house, a bunkhouse, and an Airstream.
Set amid the scenic backdrop of the Berkshires in Sandisfield, MA, this exceptional property is currently on the market for $10 million. Eric Rollo of The Agency Boston holds the listing.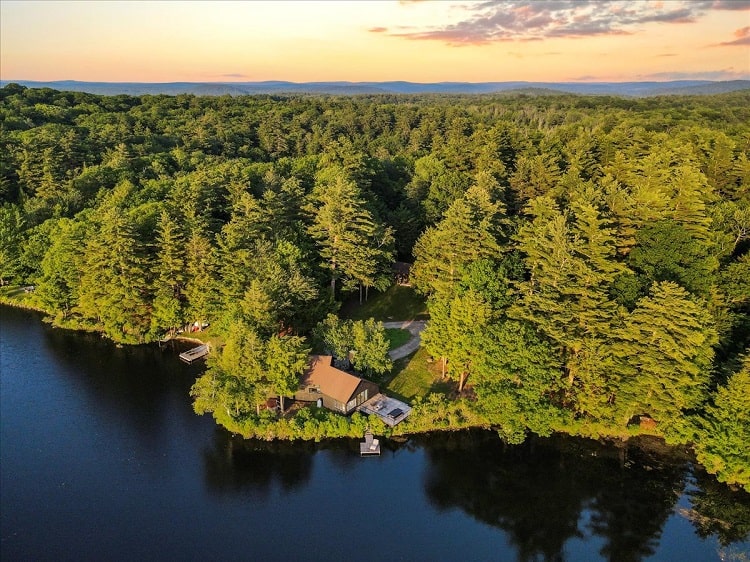 The main residence
The 321-acre property is anchored by a mid-century modern home that takes cottage living to new heights.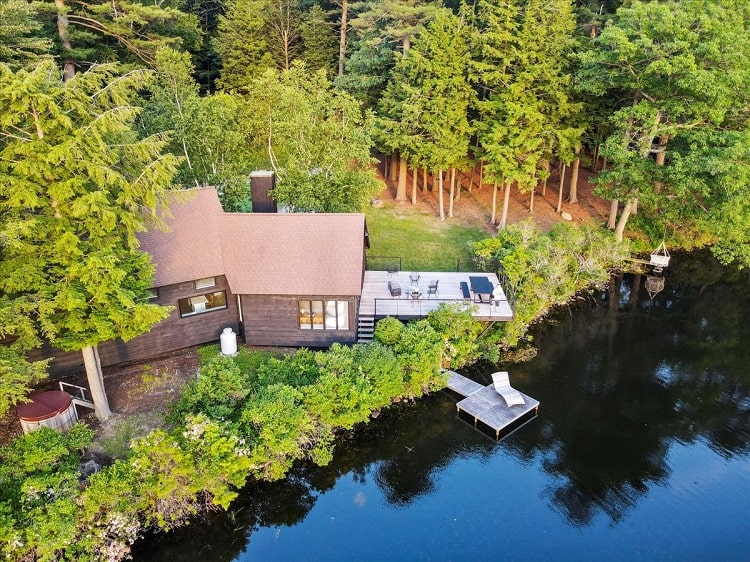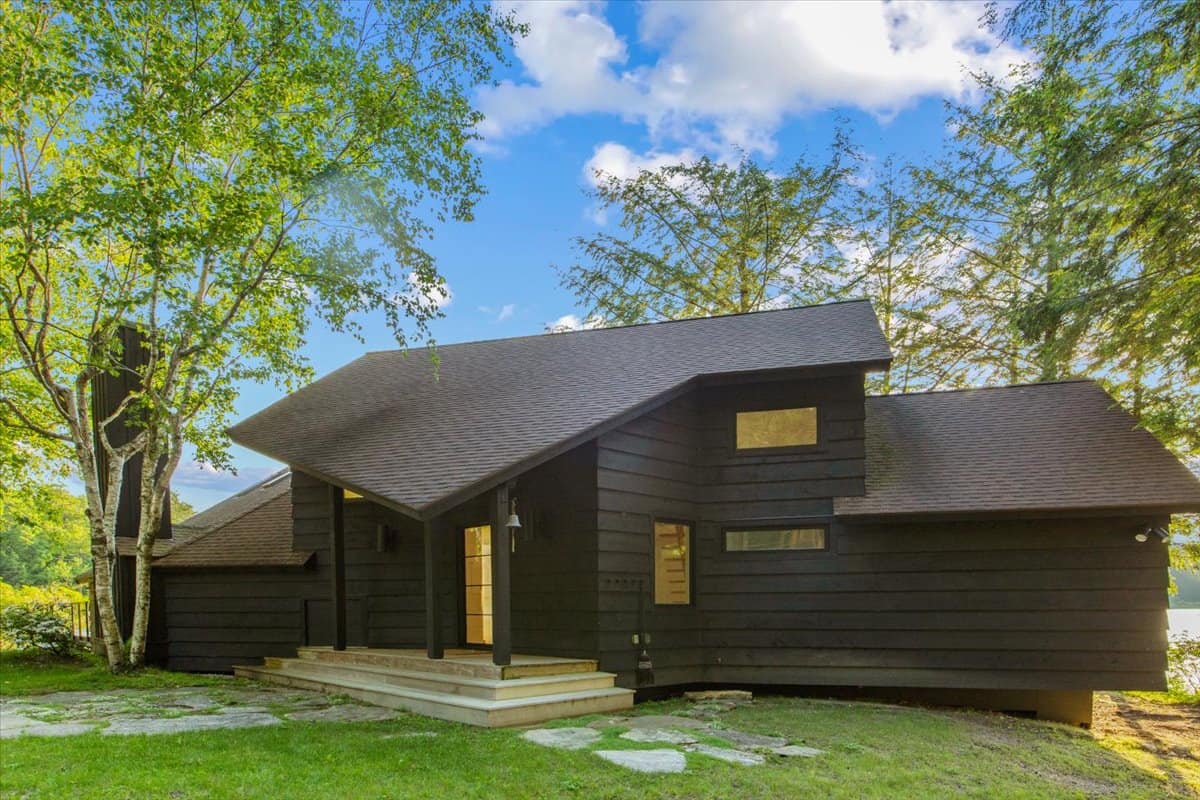 The sunlit waterfront home boasts large windows that frame views of the water and wooded surroundings.
With its white-clad interiors and warm-toned hardwood floors, the inviting home captures the natural light and opens up to beautiful views of its surroundings.
A host-ready chef's kitchen features a Wolf range and Vermont marble countertops.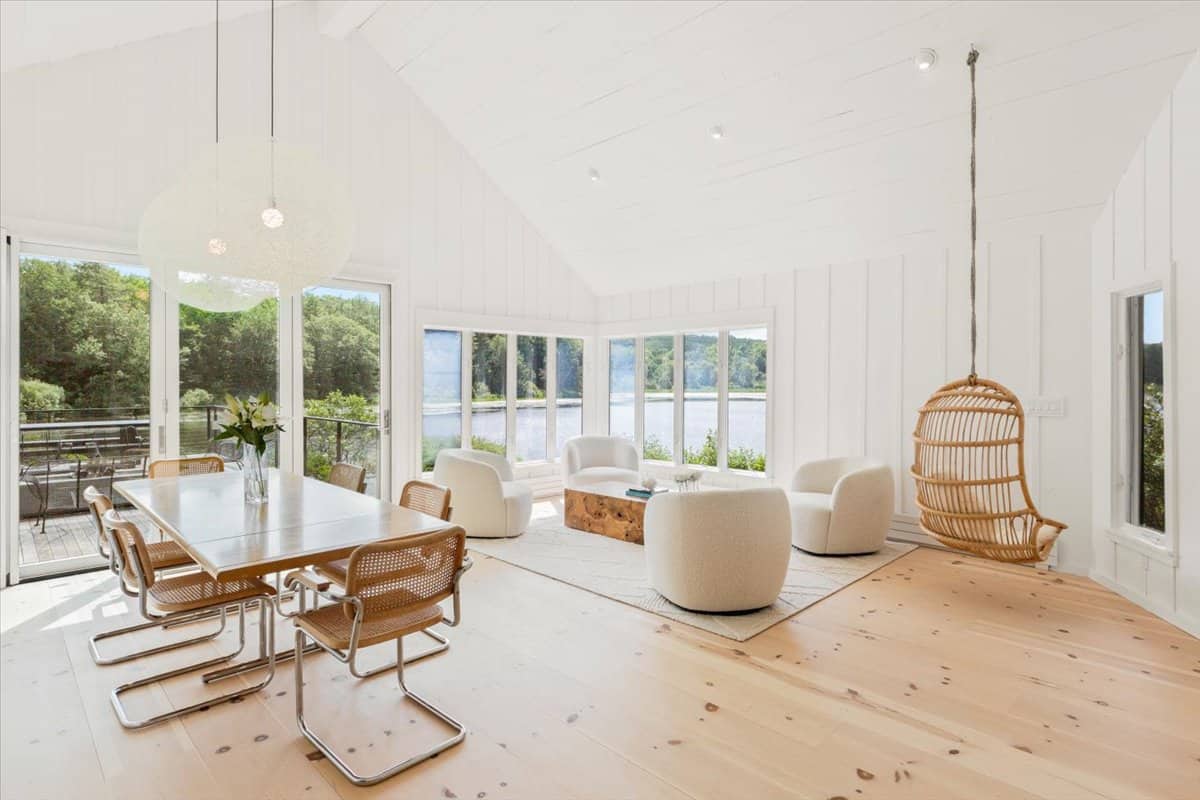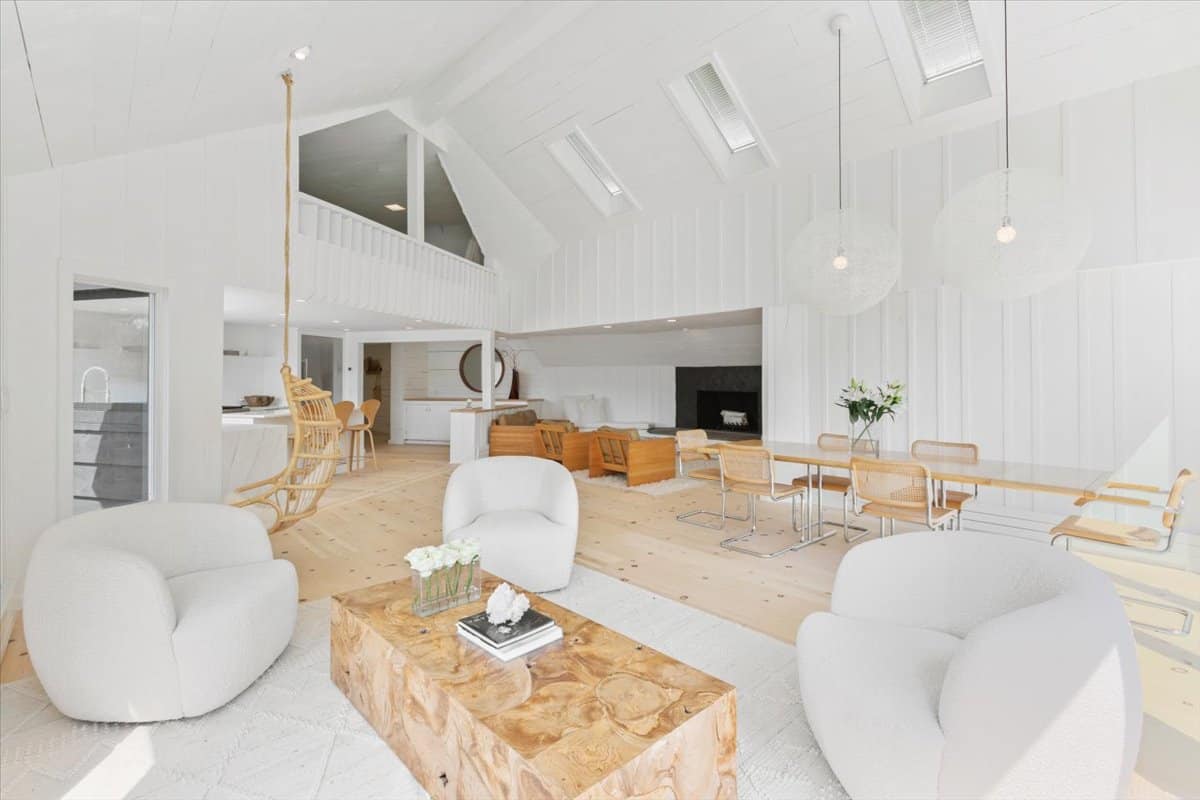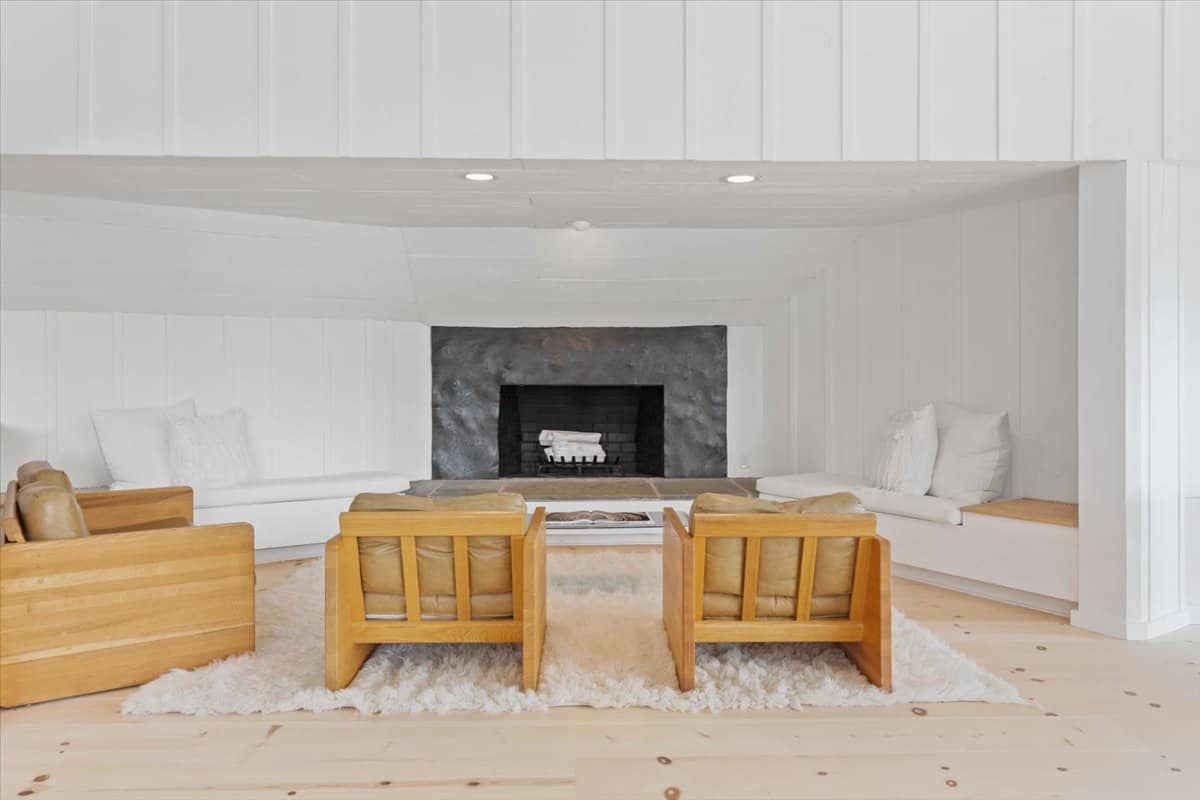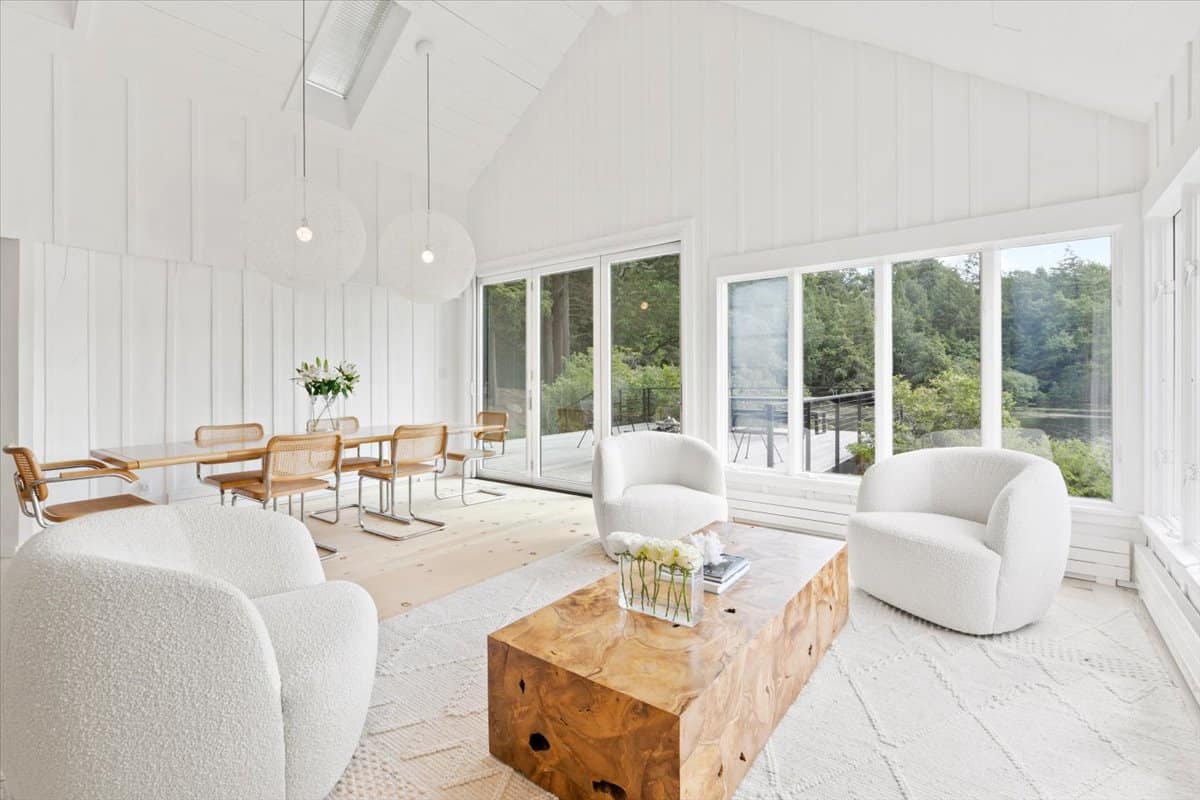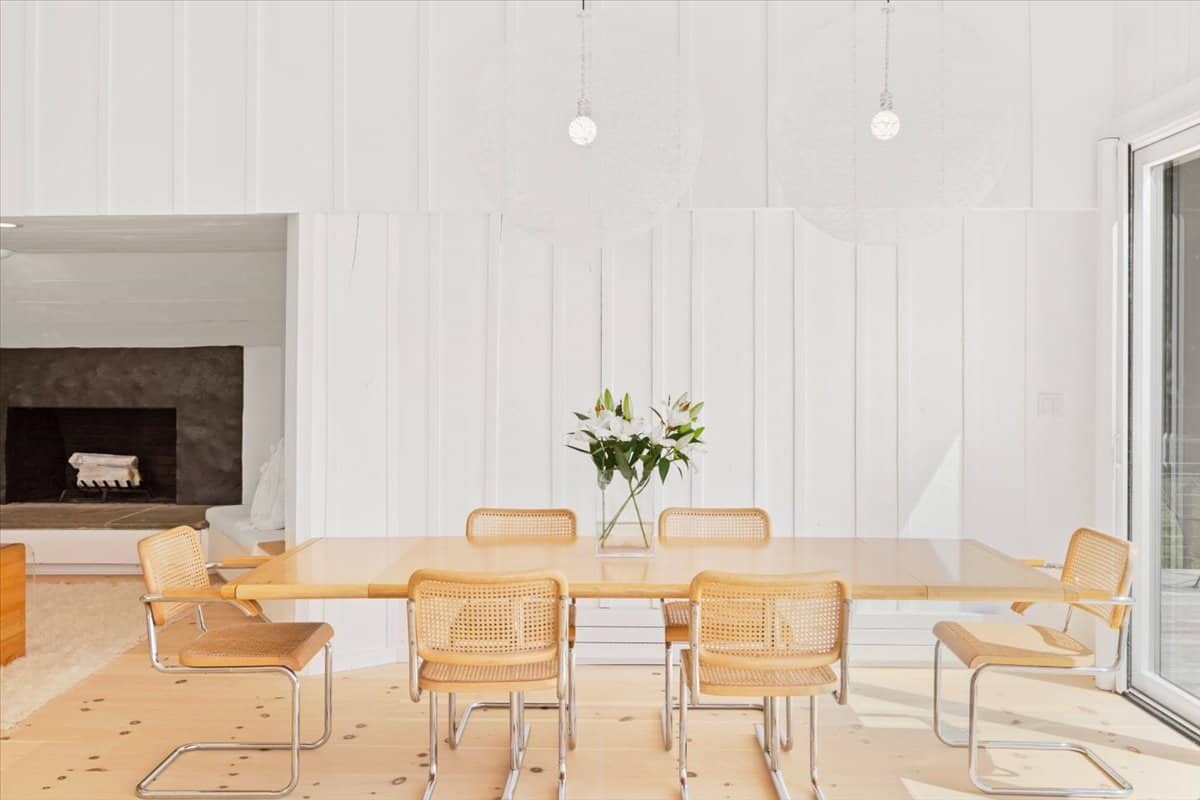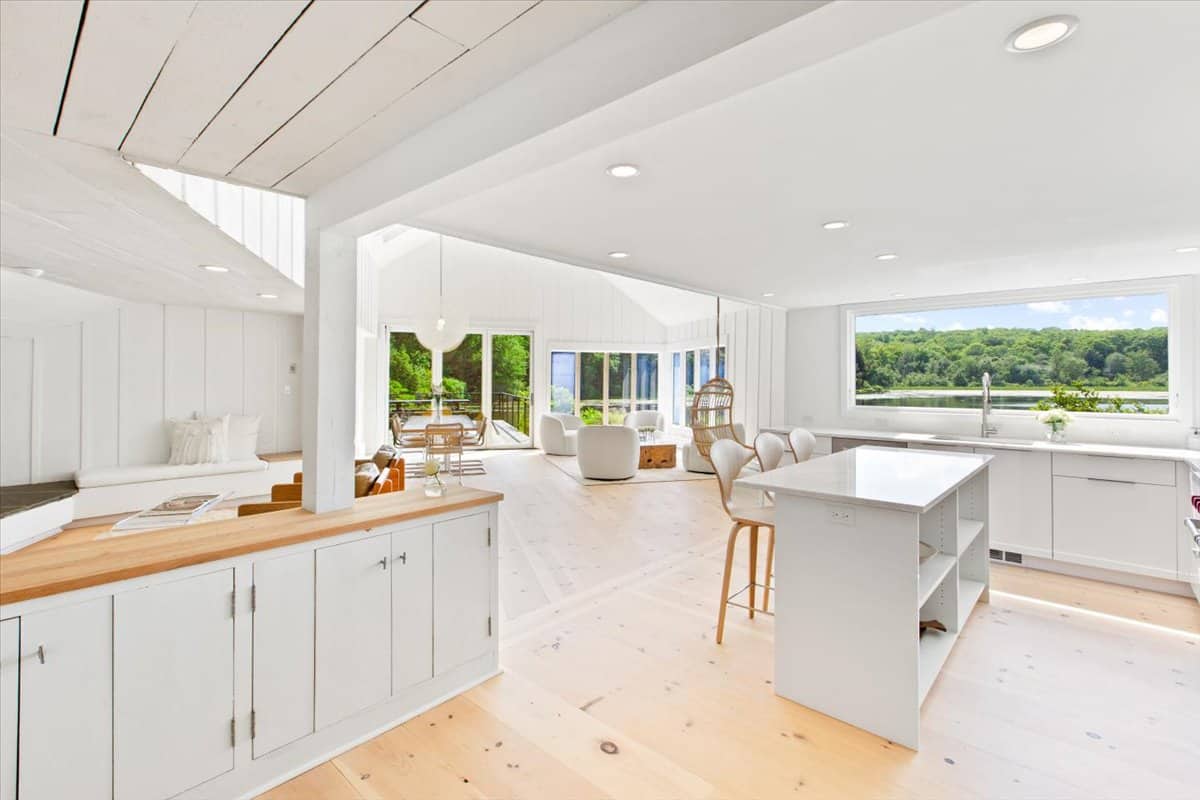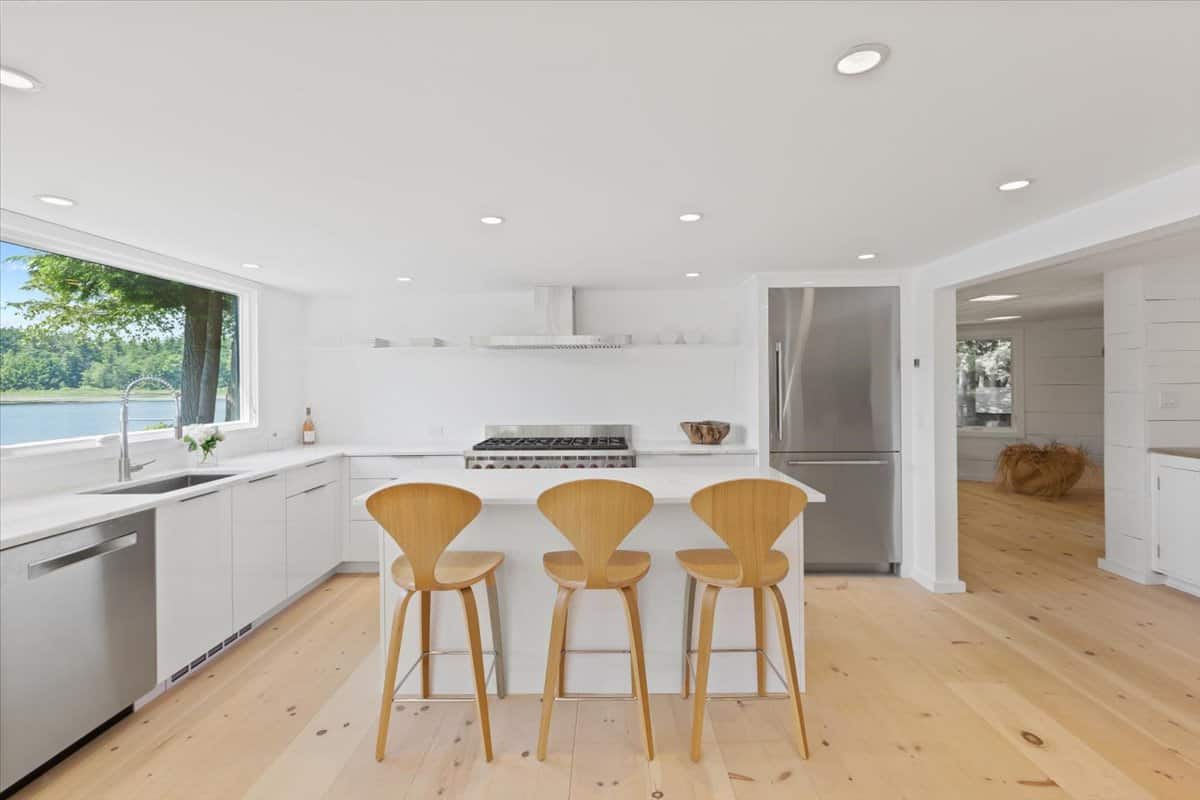 The guest house
Adding to the rustic chic beauty of the main house is a generously sized, lofted guest house that's a private retreat in itself.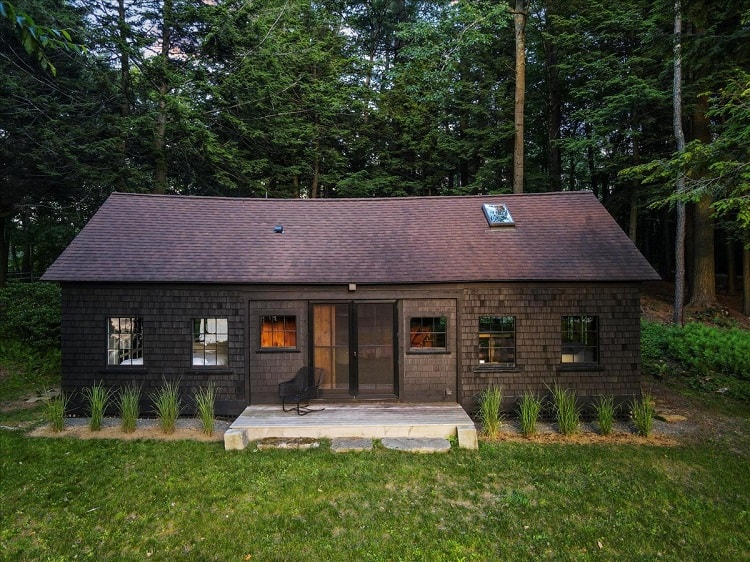 With soaring ceilings, lofted sleeping quarters and a private suite (that can sleep up to 7 people), Atwater's guest house rivals the main residence with its distinct rustic appeal.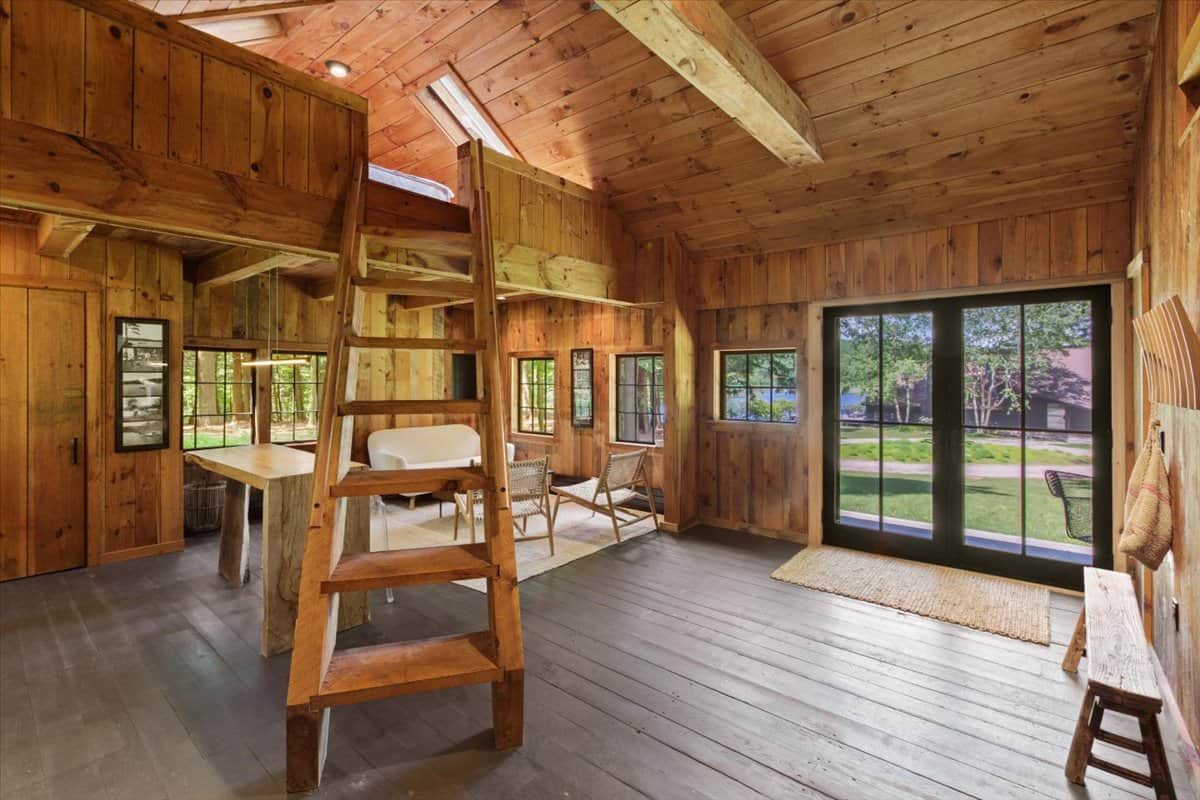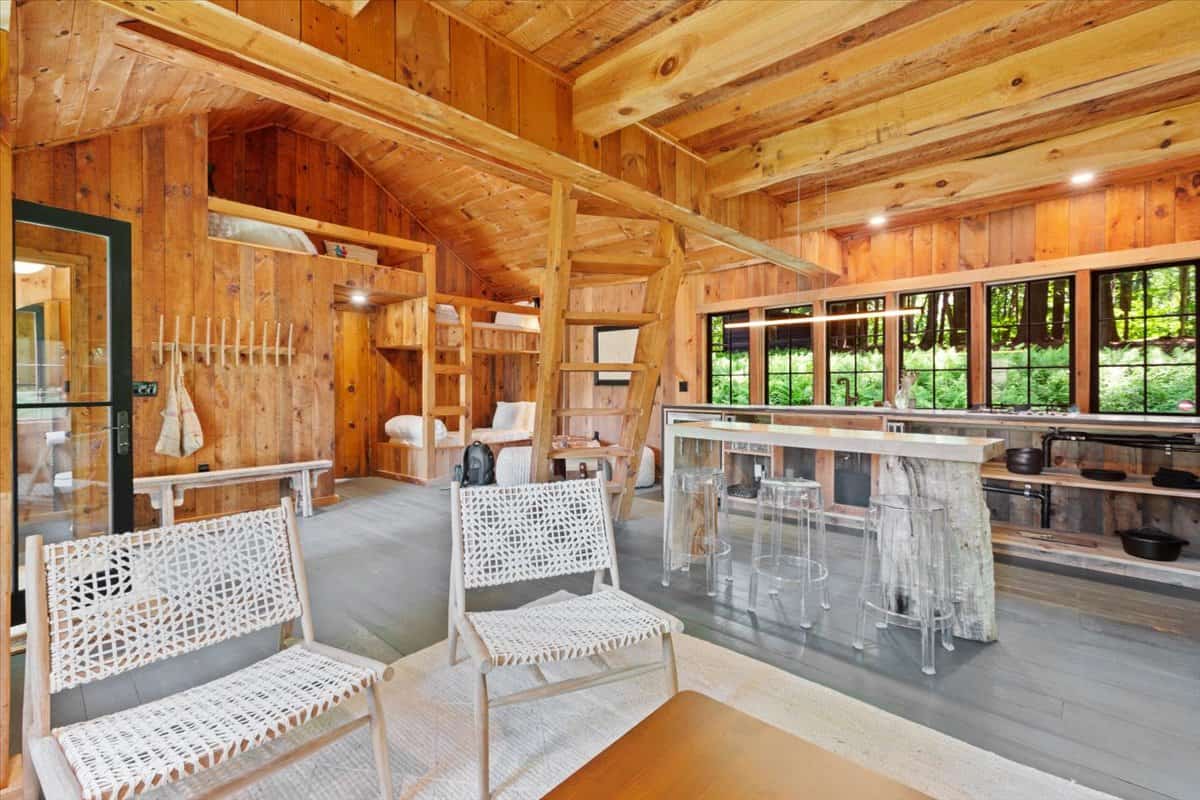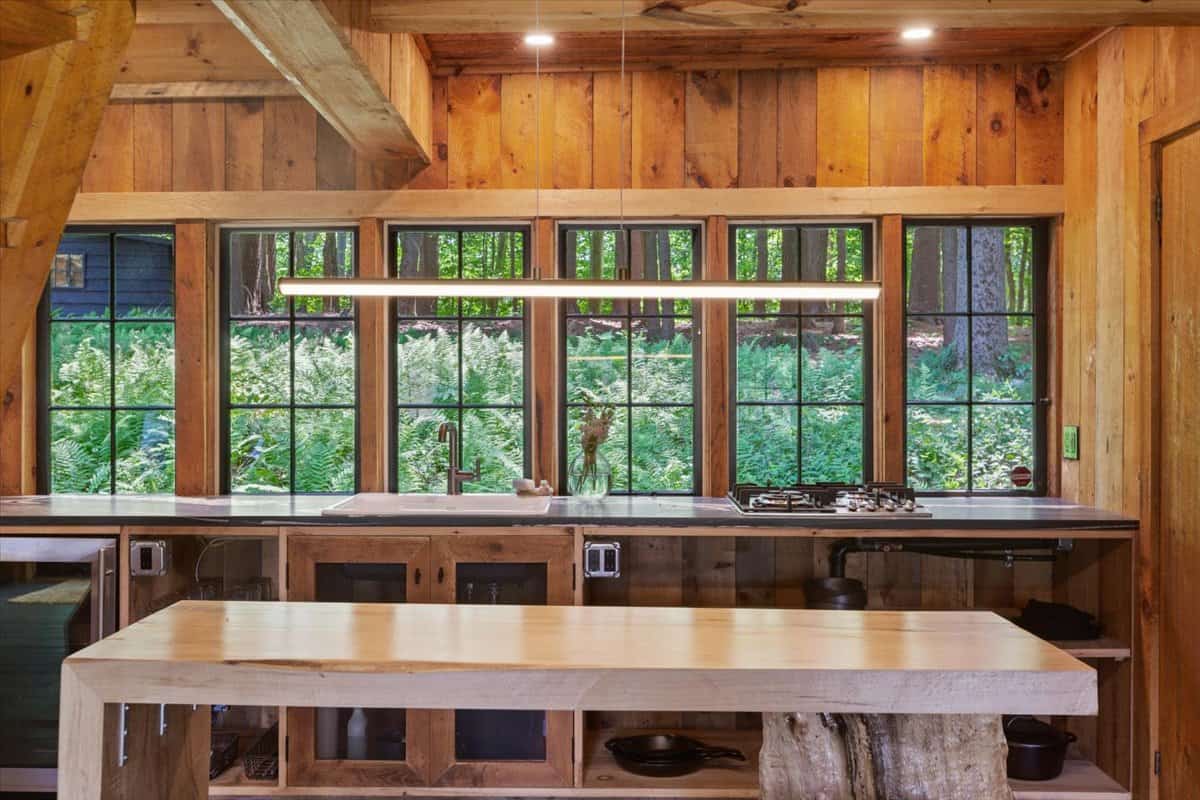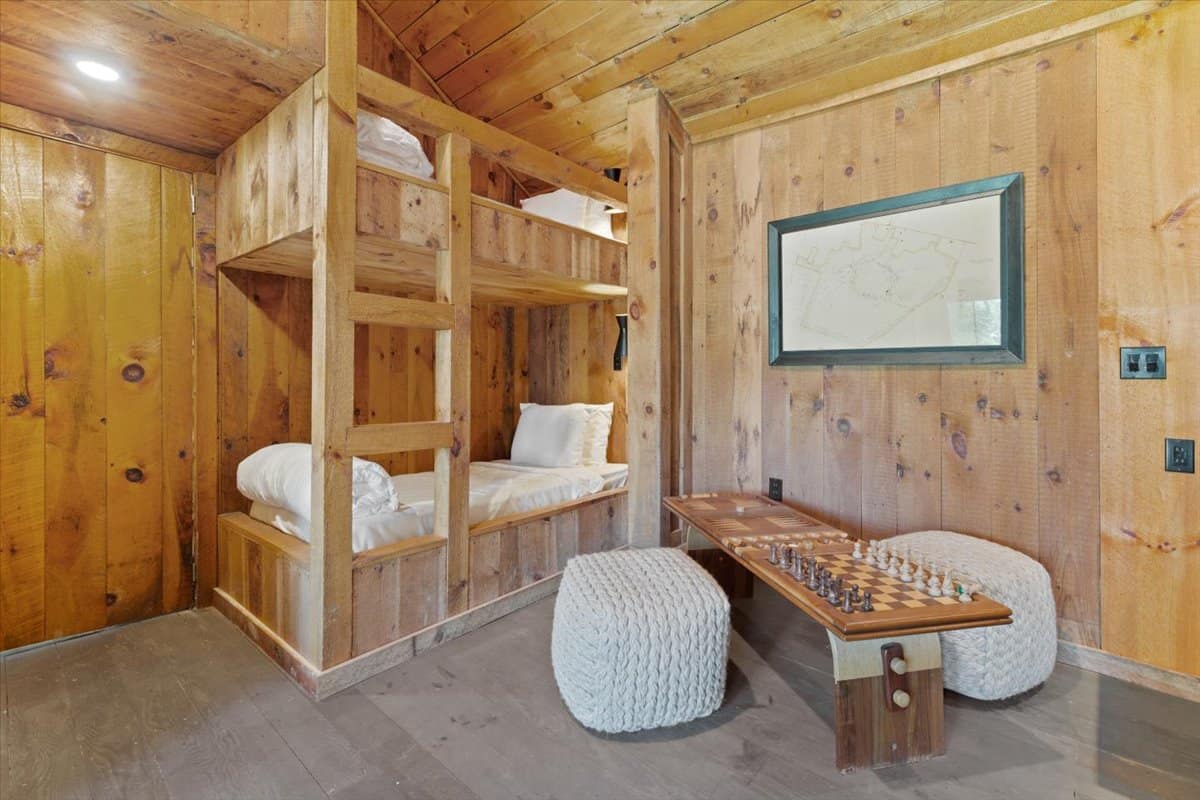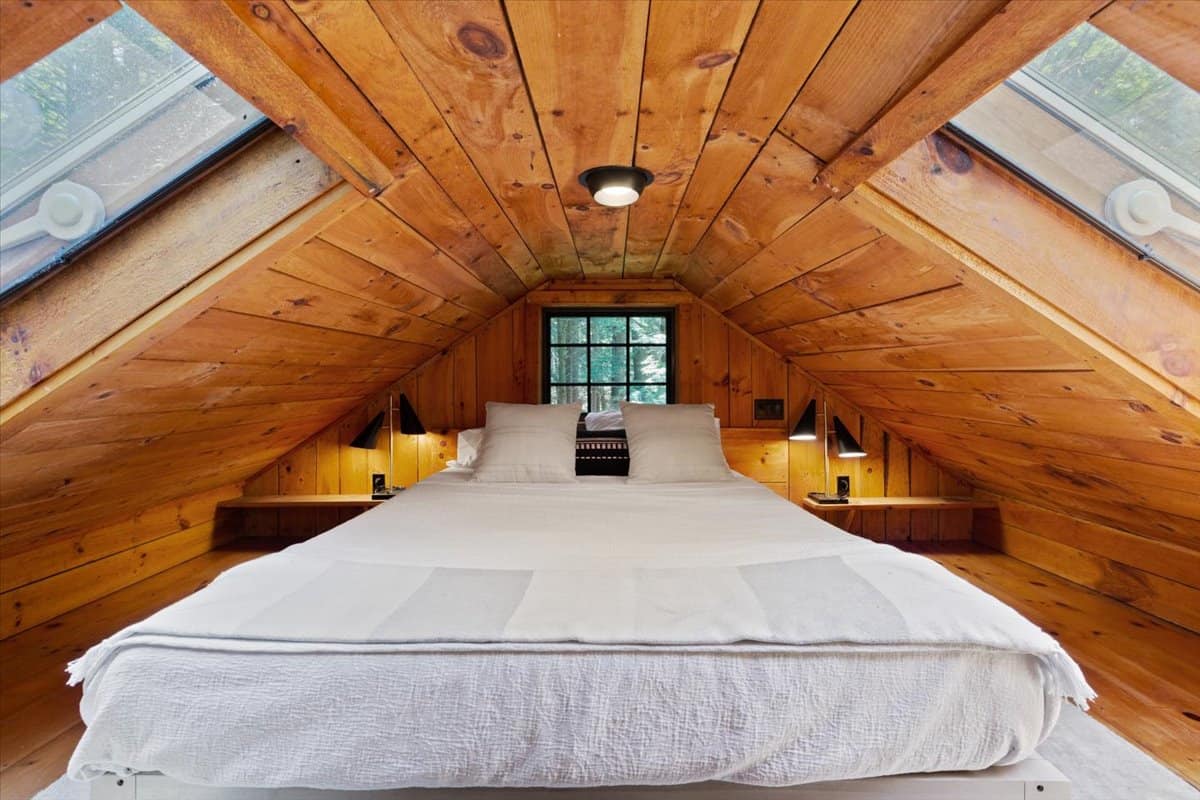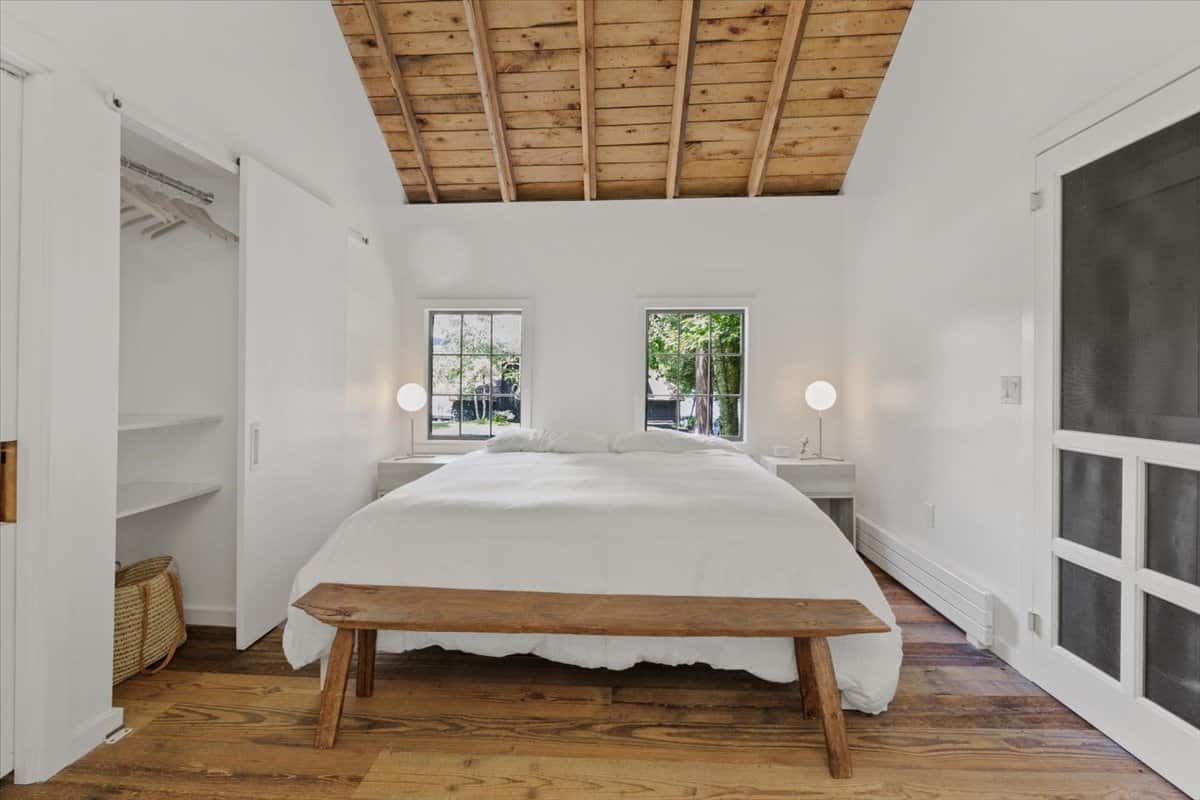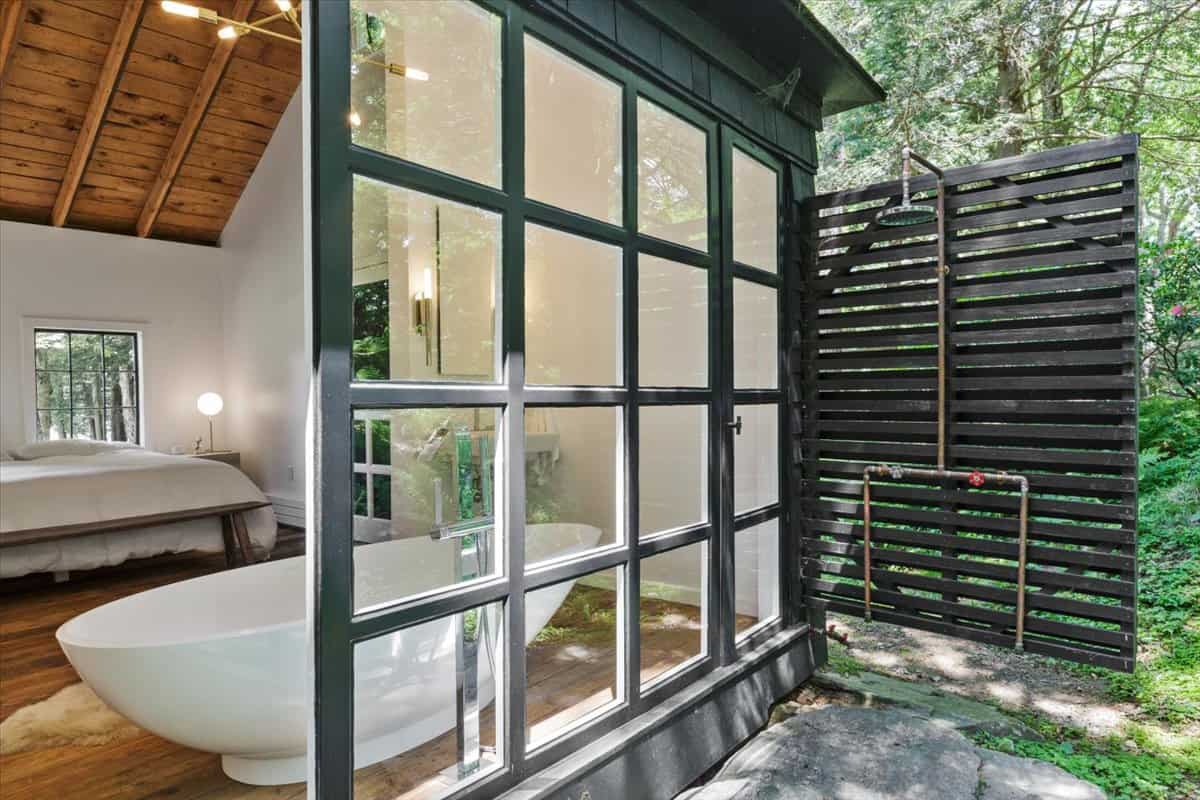 An additional bunk house + Airstream
For extra accommodation options, the owners have also added a bunk house AND an Aistream to the property. All in all, Atwater can welcome up to 20 guests for extended stays.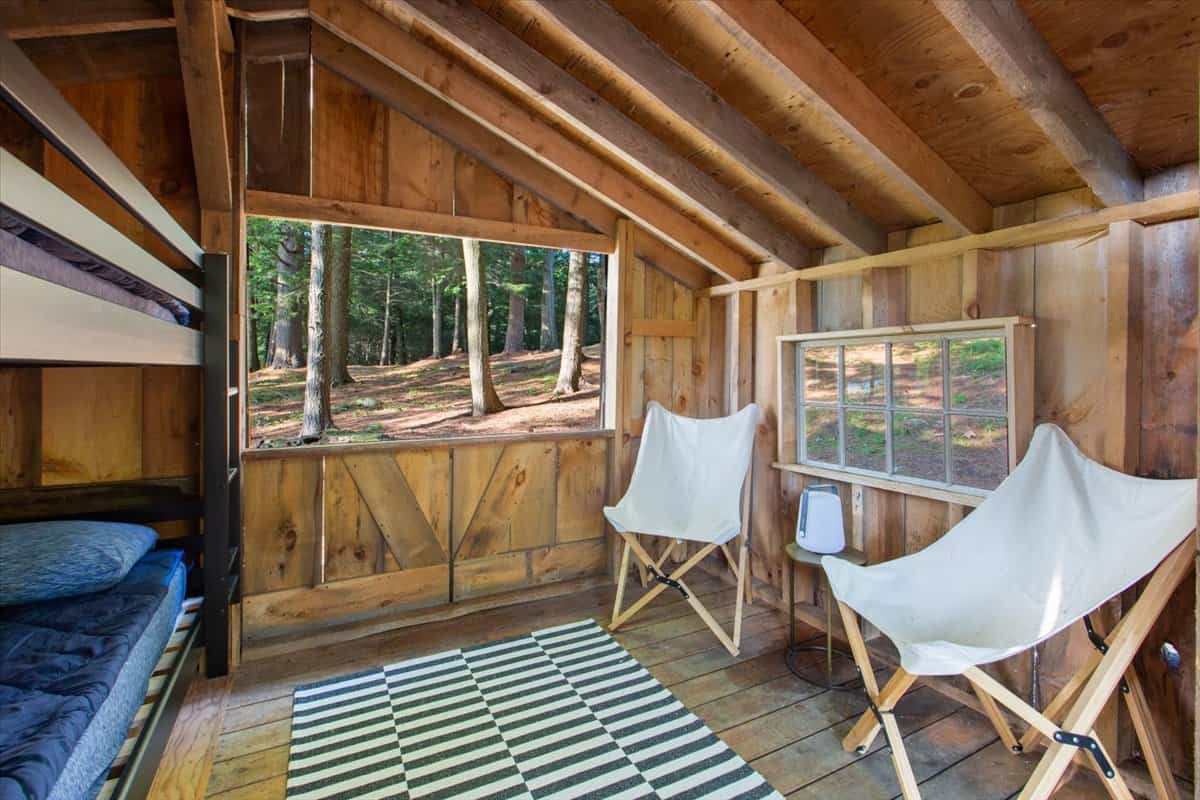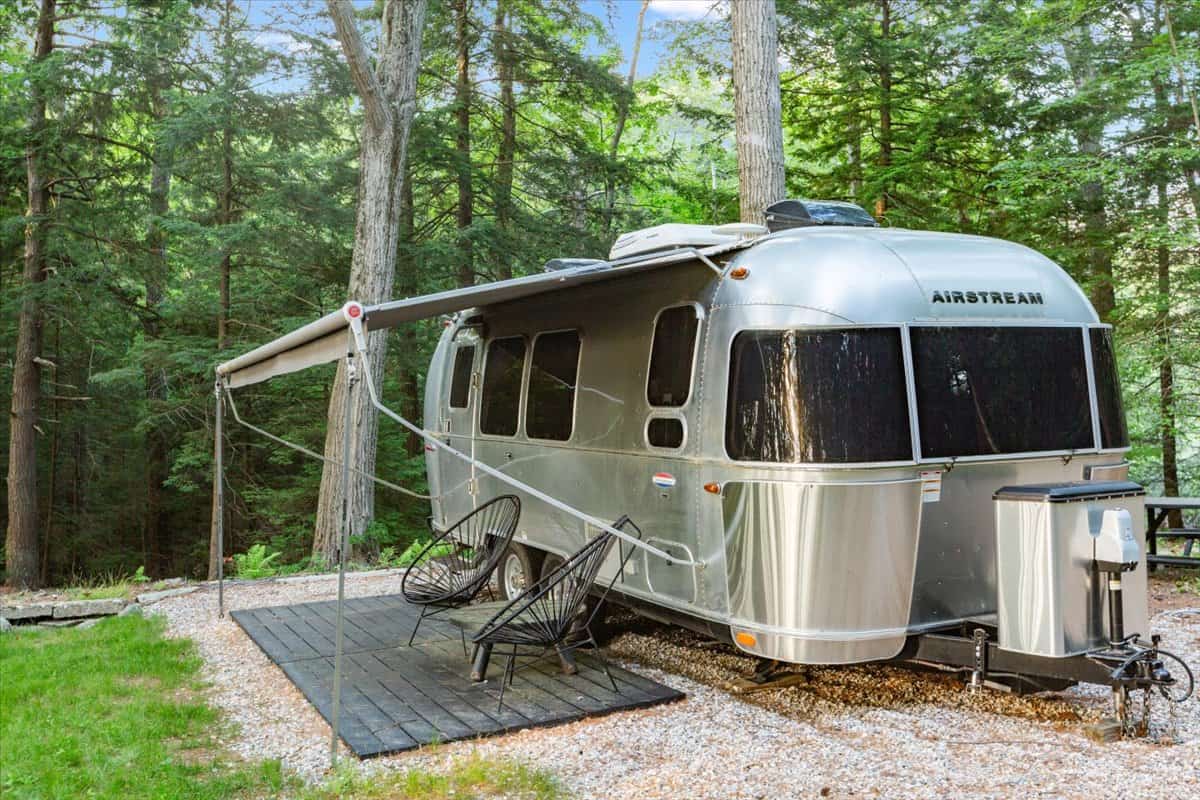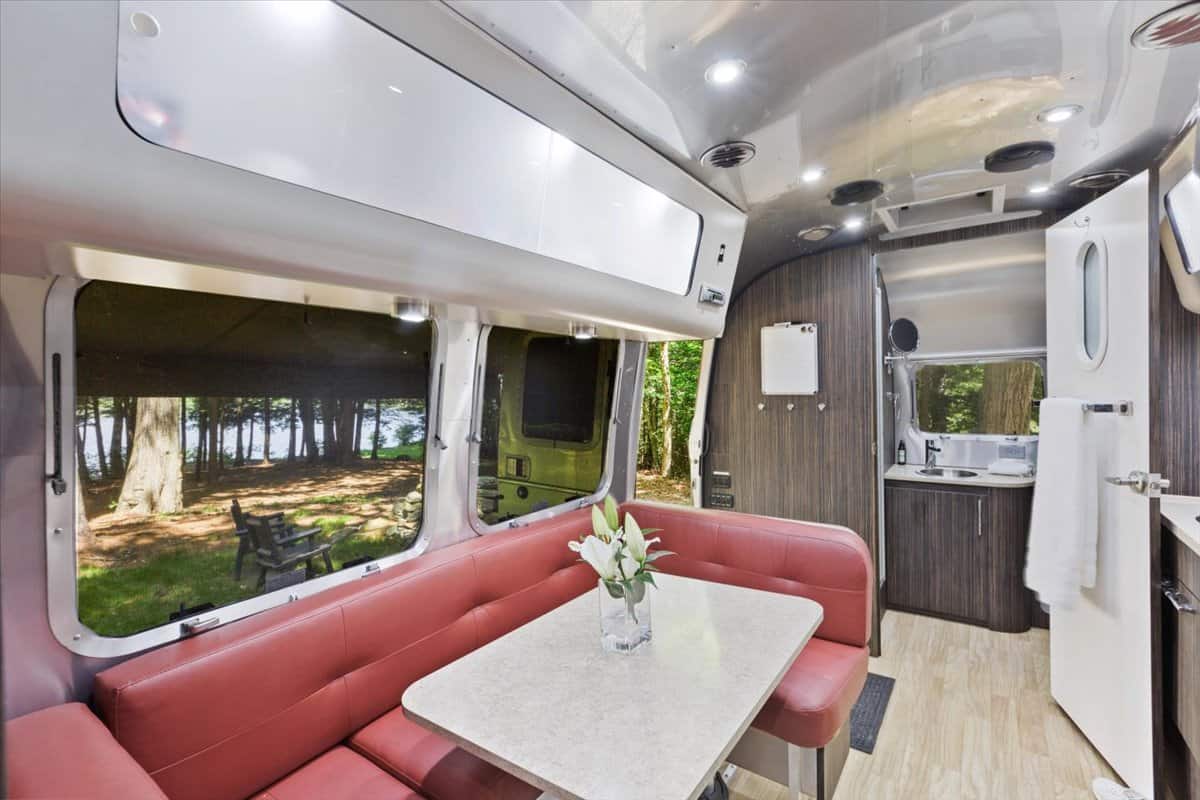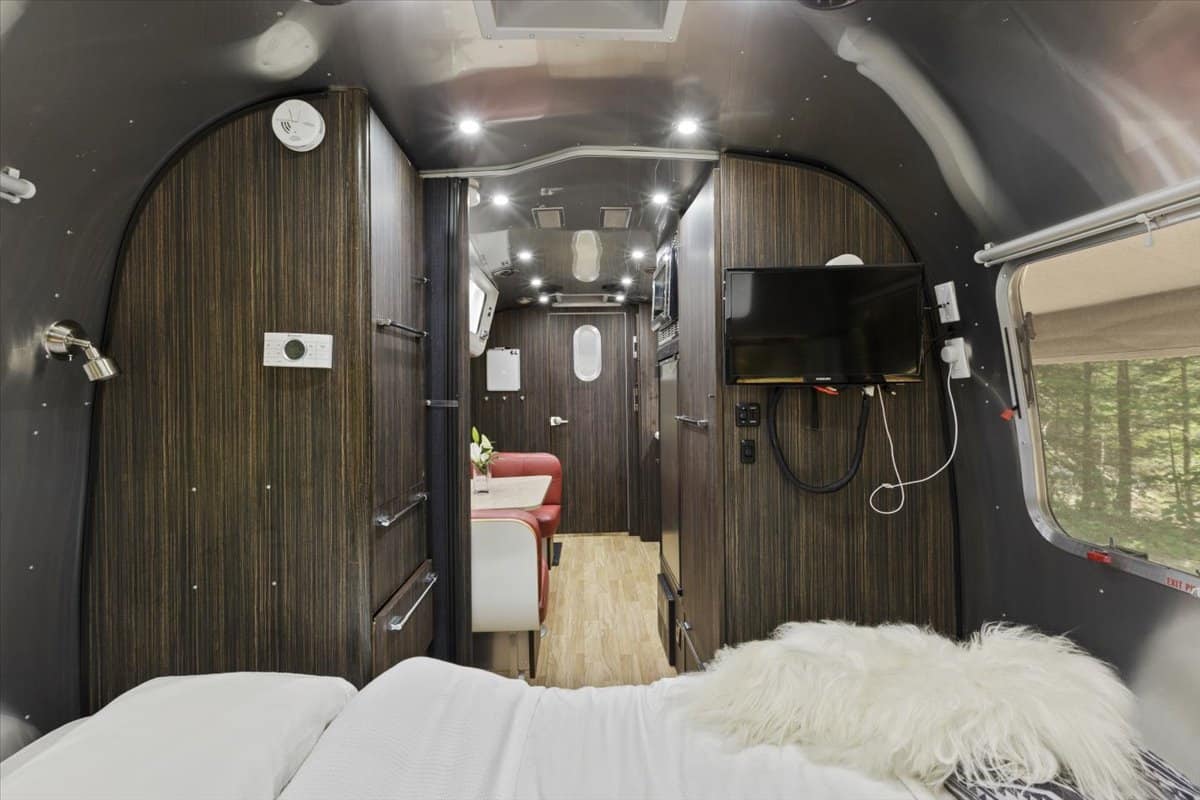 Additional outdoor amenities include a boathouse, 3 docks, a beach, a deep-water swim area, an outdoor soaking tub and horse paddock.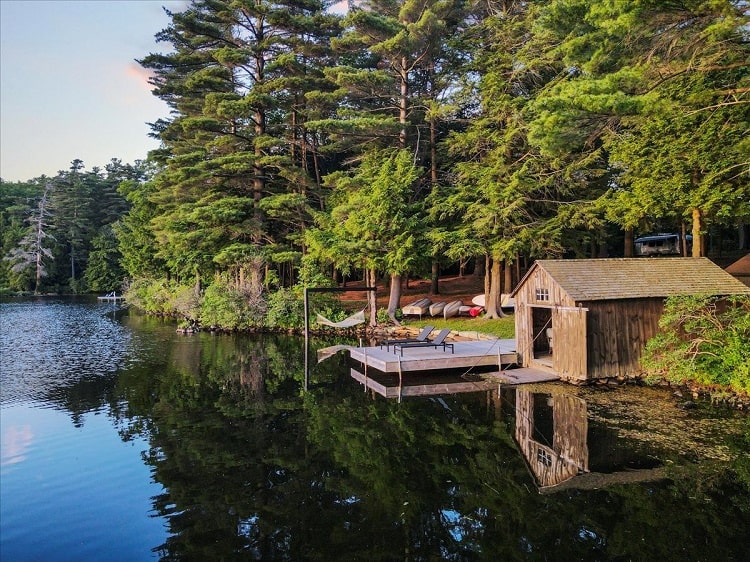 Atwater's carefully preserved acreage consists of old-growth forests, meadows and marshes, all connected by a private 4.5-mile trail system.
Oh, and its private pond has even attracted a president in the past.
According to Boston.com, President Grover Cleveland loved to fish its waters, having once even caught a trout weighing nearly 5 pounds there.
But despite its seemingly remote location and verdant surroundings, Atwater is just over 2 hours from Boston and New York City and about 45 minutes from Bradley International Airport.
More stories you might like
This Dream Getaway Home is Part of a $220 Million Aspen Ranch
20-Acre Gated Waterfront Estate Near Annapolis is the Pinnacle of Luxury
NASCAR Champ Tony Stewart Lists Luxury Log Home & Hunting Preserve for $30M
In Colorado, $20 Million Will Buy You a Real-Life Castle Steeped in History