The ongoing pandemic has thrown the real estate market off balance, and New York City took the brunt of it. Office spaces throughout the city are left empty as companies embrace remote work, while many renters chose to flee the crowded city and head to quieter — and perhaps safer — places.
However, we must not forget that NYC is resilient. Its charm cannot be easily replicated and its unique appeal continues to draw people in, even in the most dire of circumstances.
The city's real estate market, one of the priciest and most coveted in the world, has definitely taken a hit, but don't be fooled, it's still going strong. 
The proof is in the pudding, and in this case, the pudding is real estate listings. We found a few amazing homes for sale in NYC that will remind you of the best this city has to offer.
They are luxurious, exuding timeless elegance, and conveniently located in probably the most desirable place in the world — Manhattan. Let's check them out. 
#1 130 West 30th Street, Apt 3B | Chelsea | $2,495,000
All the properties we're looking at today are unique, but this one is truly something else.
The two-bedroom, three-bathroom apartment is located at 130 West 30th Street, also known as The Cass Gilbert. If you're at all passionate about architecture, that name will likely ring a bell.
The building was designed by the same architect responsible for the Woolworth Building, the New York Life Building, and the United States Supreme Court Building in Washington, D.C., among many others. 
Unit 3B is selling for $2,495,000, and is currently listed with Marilyn Blume of Warburg Realty. The price tag is worth it just for the chance to own a piece of historic NYC architecture, but there's much more to it than that.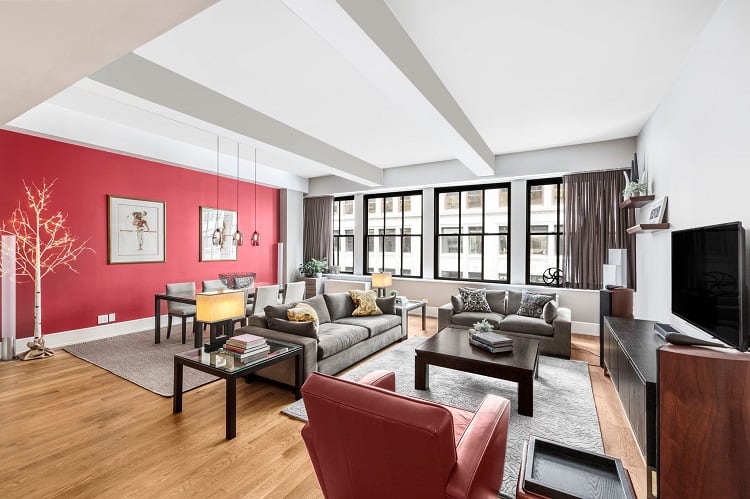 This sun-flooded home is a corner unit with 11-foot ceilings, which means it offers plenty of natural light and nice views. Adding to that are hardwood floors, present throughout the loft-like home, and an additional office perfect for a work-from-home situation.
The large master bedroom has a seating area and a custom-fitted walk-in closet.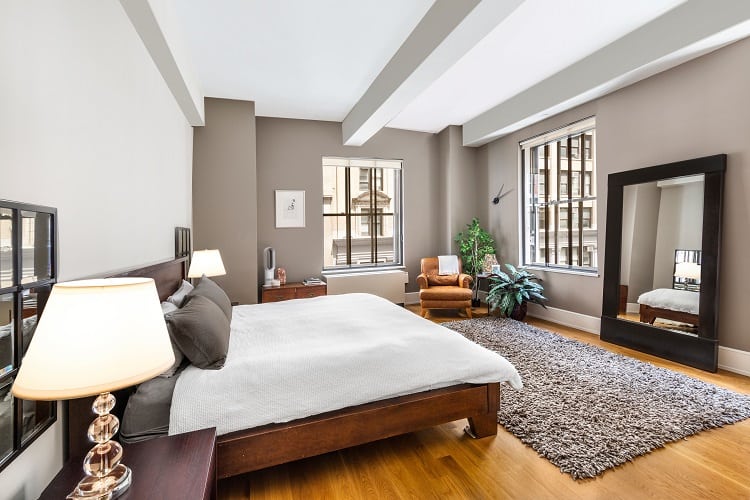 #2 110 West 25th Street, 3rd Floor | Chelsea | $3,285,000
This gorgeous three-bedroom, two-bathroom Chelsea gem is another unique property that you're unlikely to find anywhere else outside of NYC.
Nestled within a historic prewar building completed in 1901, this 2,500-square-foot home works perfectly as a live/work/play space, which is exactly what most people are looking for right now.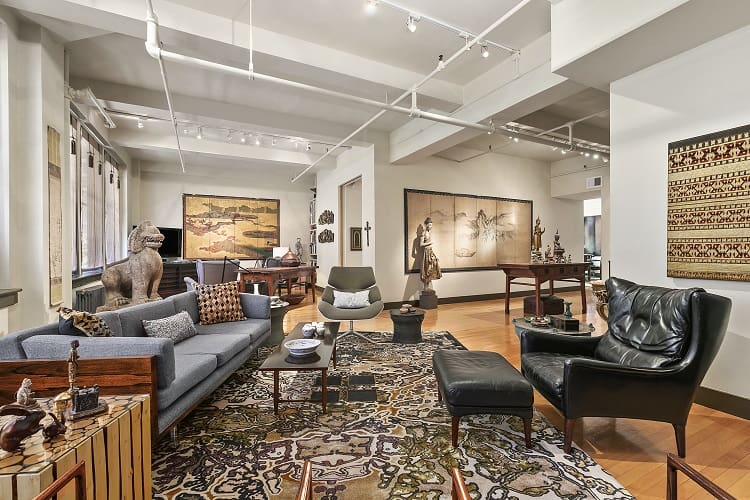 The full-floor apartment is listed with Michael J. Franco of Compass. It is accessed via its own private, key-locked elevator, which leads into a massive, 38-foot living room with 17 (!) windows that offer unrivaled views of the city.
If you lived here, you probably wouldn't feel the need to go out too often.
The apartment features a spa-size master bath adorned in floor-to-ceiling marble, a full library spanning over 20 feet in length, as well as a home office/third bedroom with sunny garden views to the east.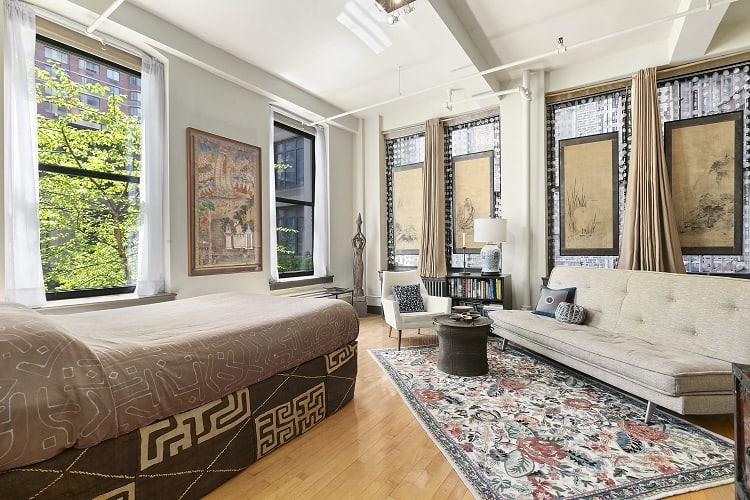 If you do feel the need to go outside, there's no better place to be. 110 West 25th Street is just steps away from the High Line, Madison Square Park, and Hudson Yards.
This home basically offers the best of both worlds: the historic architecture of Chelsea, mixed with the modern, state-of-the-art developments of the Hudson Yards neighborhood. 
#3 130 East 67th Street, Apt 3C | Lenox Hill | $2,995,000
A chic modern renovation meets classic details and grand prewar proportions in this lovely three-bedroom residence.
With its bright, sun-flooded living room, oversized windows overlooking a tree-lined East 67th Street, decorative crown molding and beam ceilings, this apartment oozes elegance and comfort.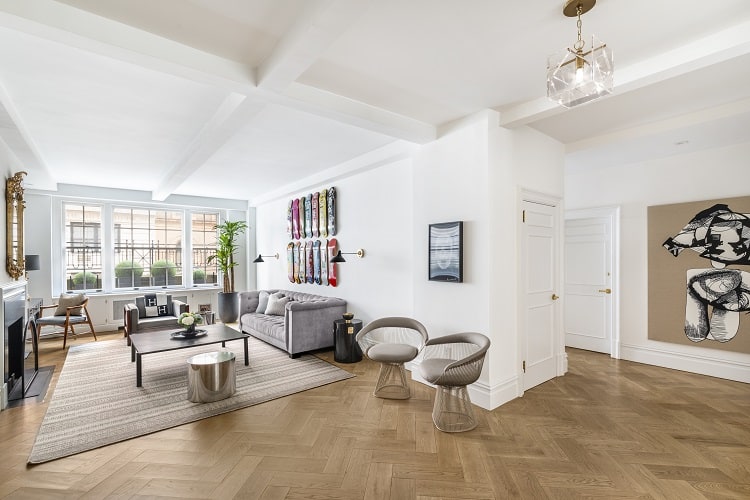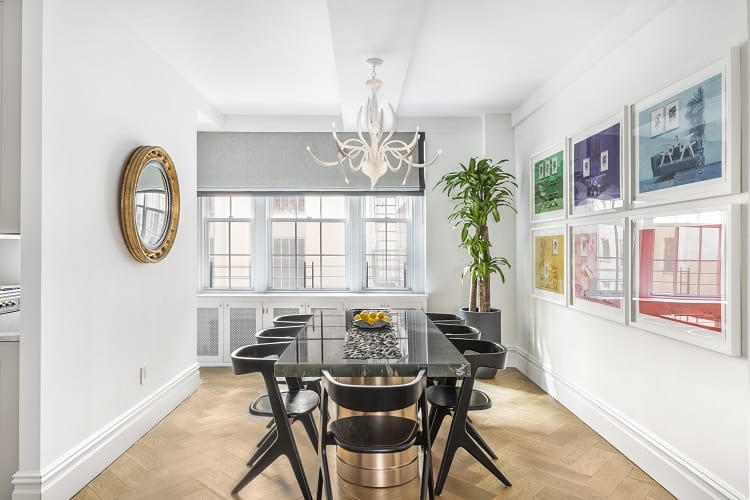 All three bedrooms are generously sized and have plenty of storage options, not to mention custom millwork, and outfitted California Closets.
There are two windowed full bathrooms, including a spa-like primary bath with a double vanity and an over-sized seated shower.
Other features of this beautiful home include a lacquered powder room, wide plank oak herringbone floors, 9'4″ high beamed ceilings, and generous wall space for displaying art. It's currently listed with Allison Chiaramonte and Tania Isacoff Friedland of Warburg Realty.
#4 465 West End Avenue, Unit PH | Upper West Side | $2,775,000
Our list wouldn't be complete without a staple penthouse unit; and we found one of the best ones out there.
This 2-bed, 2-bath penthouse at 465 West End Avenue is perched atop a 12-story pre-war building built in the Italian Renaissance style. Its design bears the signature of acclaimed architect D. Everett Waid, who also lent his creative genius to the MetLife building at 1 Madison Ave.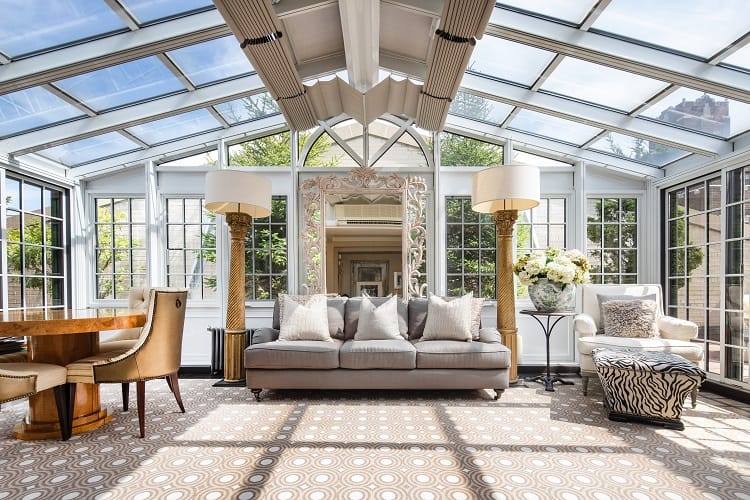 Priced at $2,775,000, the penthouse has striking features, including a solarium that's currently used as a dining room but that can easily be converted into a second bedroom.
There's also a 2,900-square-foot wraparound terrace with plenty of space for gatherings and views that rival some of the best buildings in the city. And the terrace is accessible from every room in the property.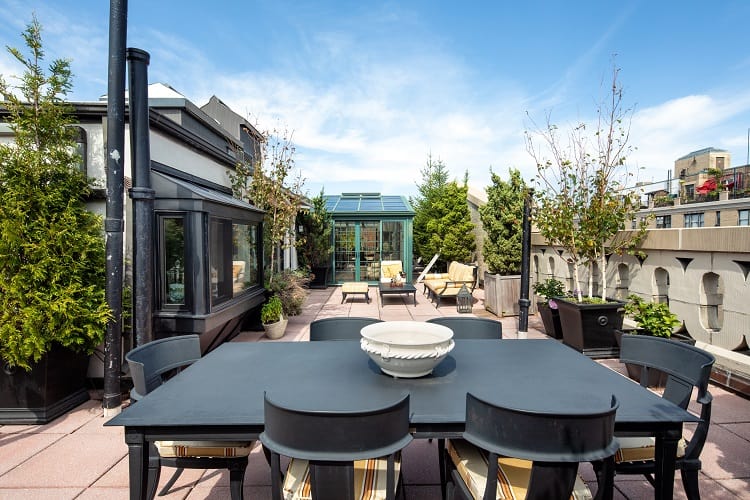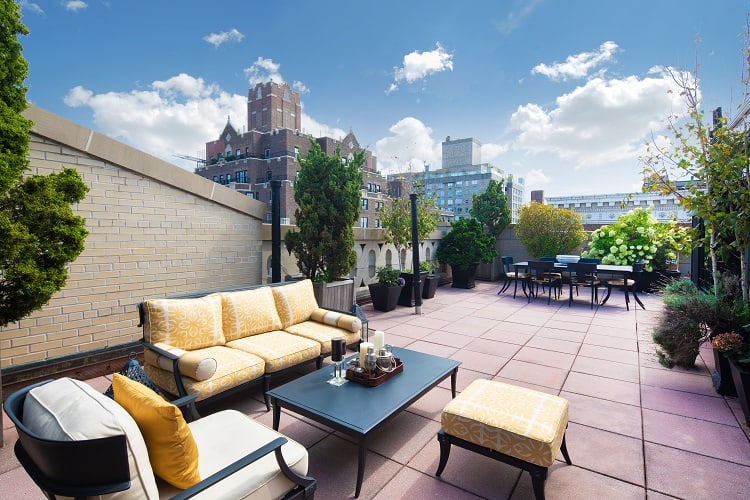 The stunning views have everything to do with the unit's location — as the penthouse sits on West End Avenue's coveted Gold Coast (between 82nd and 83rd Streets), which places it near Riverside Park, the Hudson River Greenway, excellent shopping and dining, as well as the Children's Museum of Manhattan. The property is listed with Compass' Martin Eiden.
#5 611 West 138th Street | Hamilton Heights | $2,195,000
Nowadays, Manhattan is famous for its state-of-the-art, glossy skyscrapers. But the property we're about to look at offers something completely different, and it stands as a veritable piece of NYC history in itself. 
The five-bedroom, two-bathroom brownstone has 3,150 square feet of living space, all lovingly restored and preserved.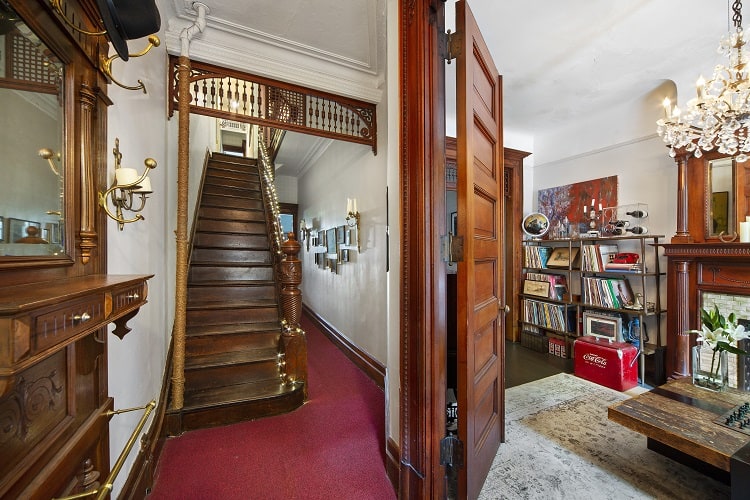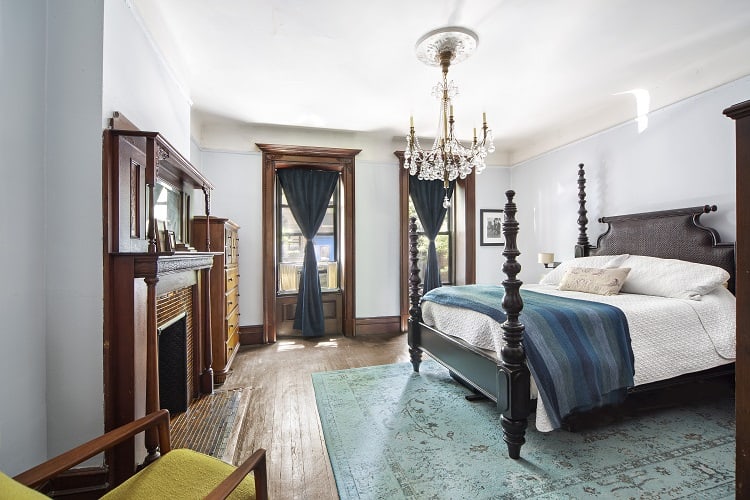 One of the highlights of this property (it's hard to pick just one) is the kitchen, which features perfectly preserved, wall-to-wall, original wood cabinetry dating from the late 1800s. That's not something you'll find too often in the city, and it's truly something special.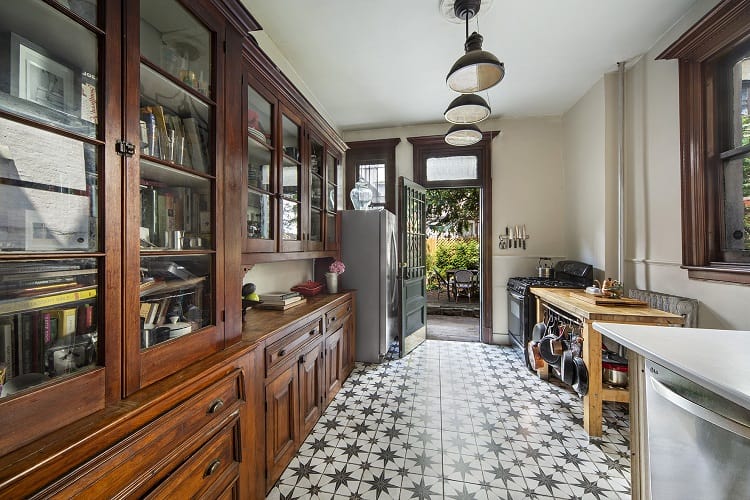 Another highlight of this home, listed with Warburg Realty's Samantha Rose Frith, is a 750-square-foot, impeccable landscape private garden.
The home is currently being used as a single-family dwelling, but it can also be split into a three-bedroom, one-bathroom duplex with two-bedroom, one-bathroom rental on the third floor. There is also a 1,050-square-foot basement level that's being used as a laundry room and storage space.
More luxury homes in the city
443 Greenwich St. building & the 12 biggest celebrities that lived here
The San Remo building and its famous residents
The Dakota, New York's first luxury apartment building