You'd be forgiven for thinking you might find this charming villa in an exotic location somewhere along the Mediterranean. In fact, that's what Hollywood would lead you to believe.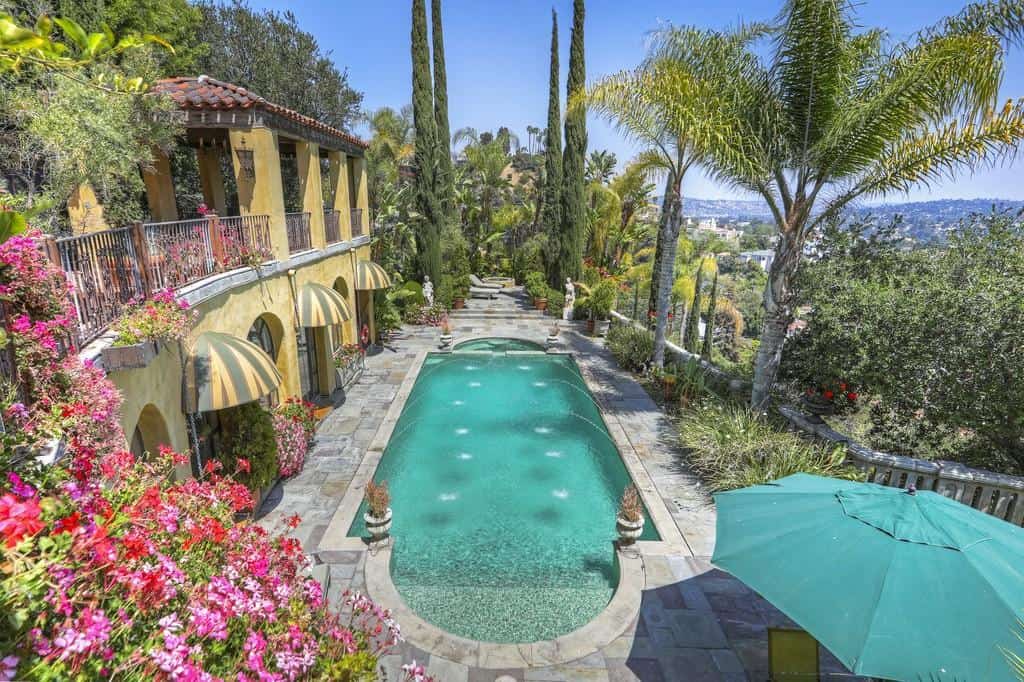 This $5,775,000 million estate made a memorable appearance on the show Entourage (as the glamorous Italian villa where Jeremy Piven's character, Ari Gold, and his wife retire to in the series finale).
And while the scenes featured on the HBO show digitally added the Mediterranean Sea to complete the look, everything else about this ultra-luxurious home is exactly as pictured.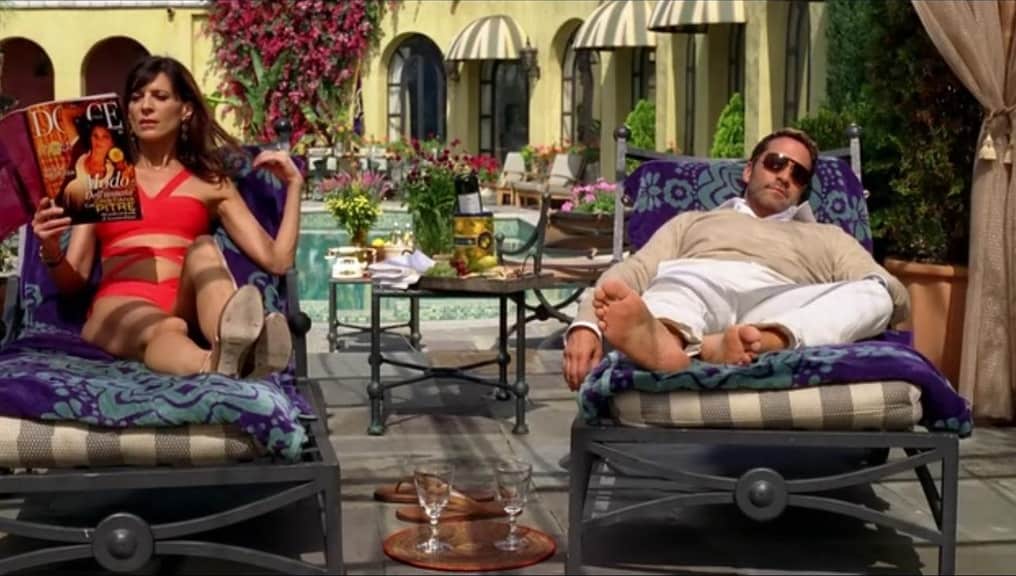 The Entourage appearance is by no means this estate's only claim to fame.
The Bachelorette and The Real Housewives of Beverly Hills have also used it as a filming location, and it was featured in quite a few high-profile magazine spreads, with photoshoots for Vogue Magazine's cover with Victoria Beckham being taken here, as well as Victoria's Secret photoshoots with model Candace Swanepoel.
If you're wondering what makes this such a popular setting for dream-inducing photoshoots, we're here to take you on a quick visual tour.
Villa Sophia: Old World Tuscan charm perched on a hilltop in Los Angeles
Built in 1926 for gold-winning Olympic golfer Clement E. Smoot, this dream home goes by the name Villa Sophia.
It sits on a huge flat hilltop lot in the sought-after Los Angeles neighborhood of Los Feliz, offering sprawling views of the Griffith Observatory and the wooded hills on one side, and the downtown skyline on the other.
With a distinct architecture reminiscent of an Old World Tuscan chateau, Villa Sophia takes luxury living to new heights. A turreted formal entry leads to open dining and living rooms with handmade tiles, fireplace, and French doors opening to an extended viewing terrace anchored by a stunning gazebo with built-in seating overlooking the city.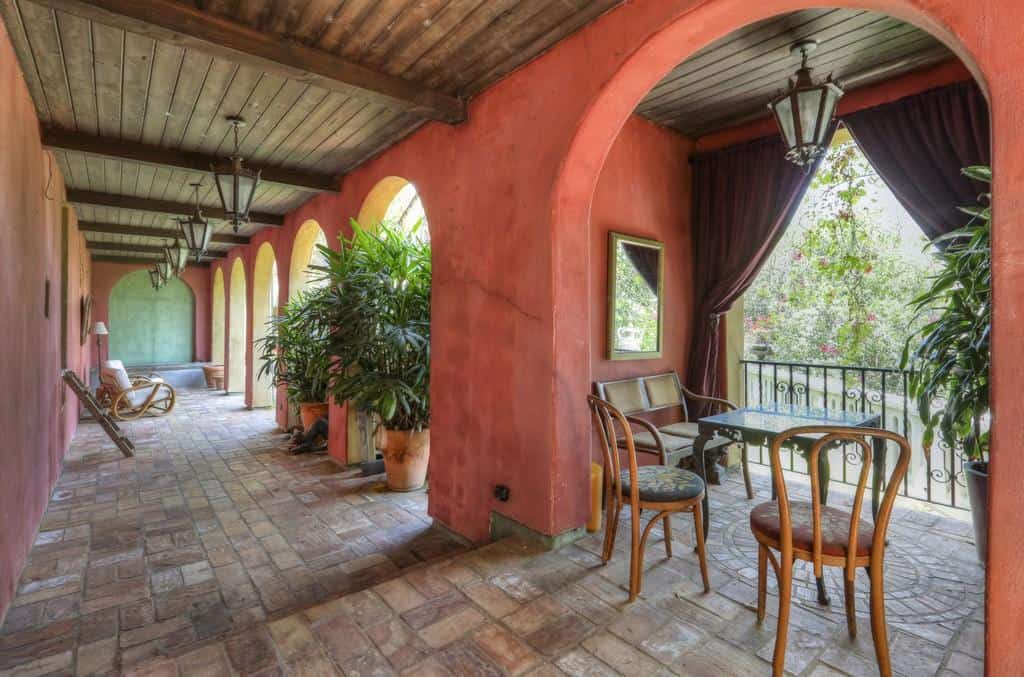 Clocking in at 4,525 square feet of living space, Villa Sophia comes with 4 bedrooms, 4 bathrooms, and an entertainer's kitchen accented by a built-in breakfast nook and French doors.
Adding to the royal feel of the property, there's a storybook primary suite with an updated deluxe blanc bath and an exquisite separate guest unit on the lower level that doubles as an oversized luxurious spa.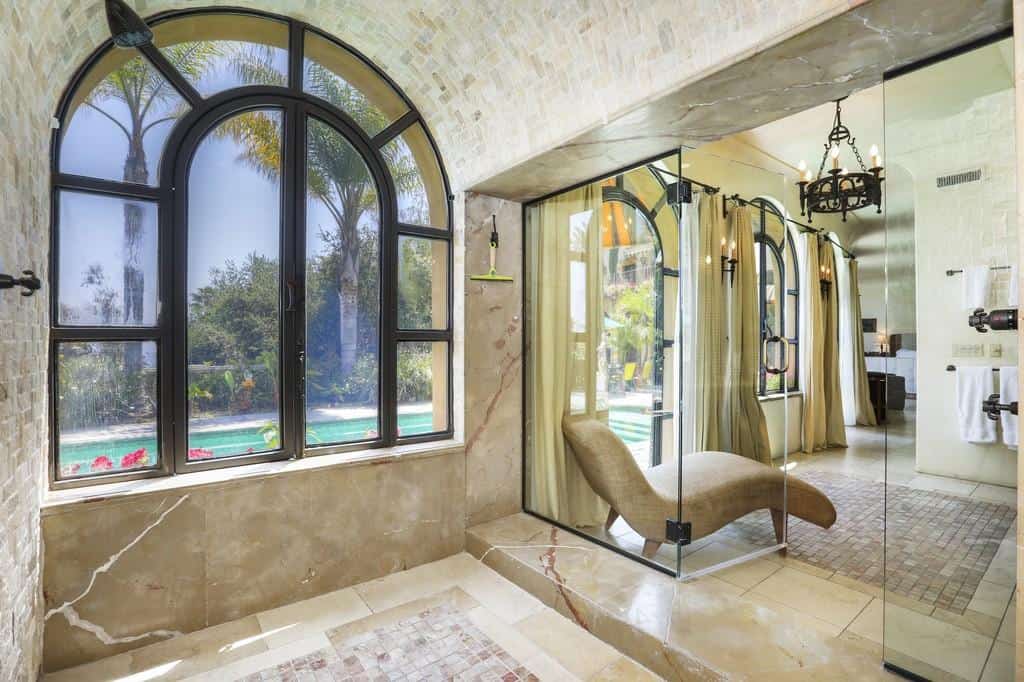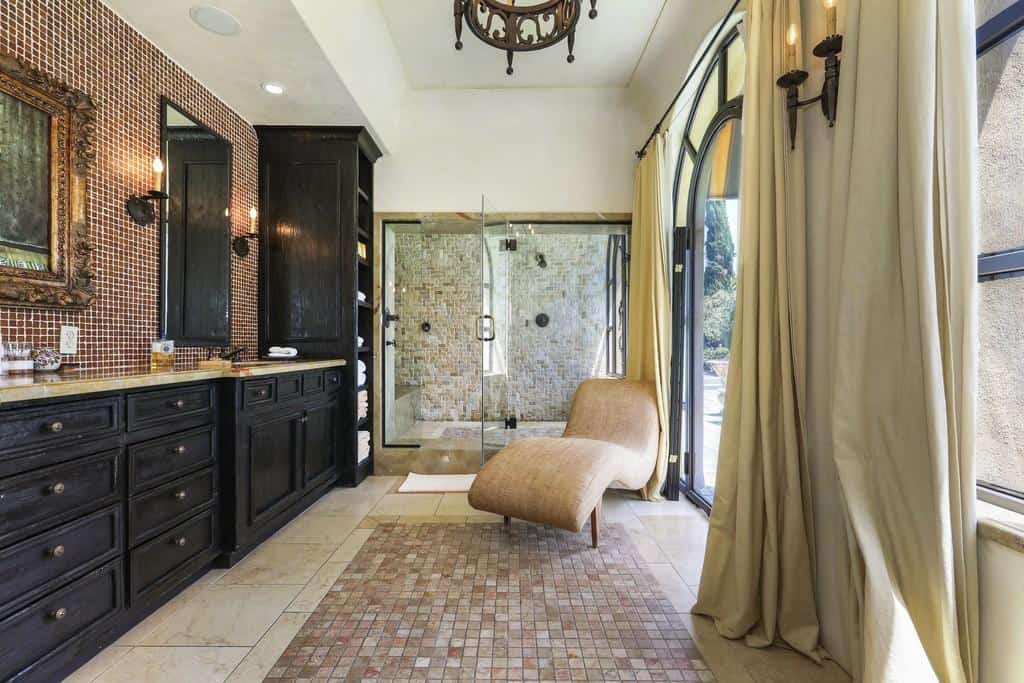 Outside, the beautiful views can be taken in from the tiled Roman swimmers' pool and the many outdoor sitting areas that seem perfect for entertaining, with lower lot trails "meandering across the property with gardens, hardscape and fountains," the property's listing once read.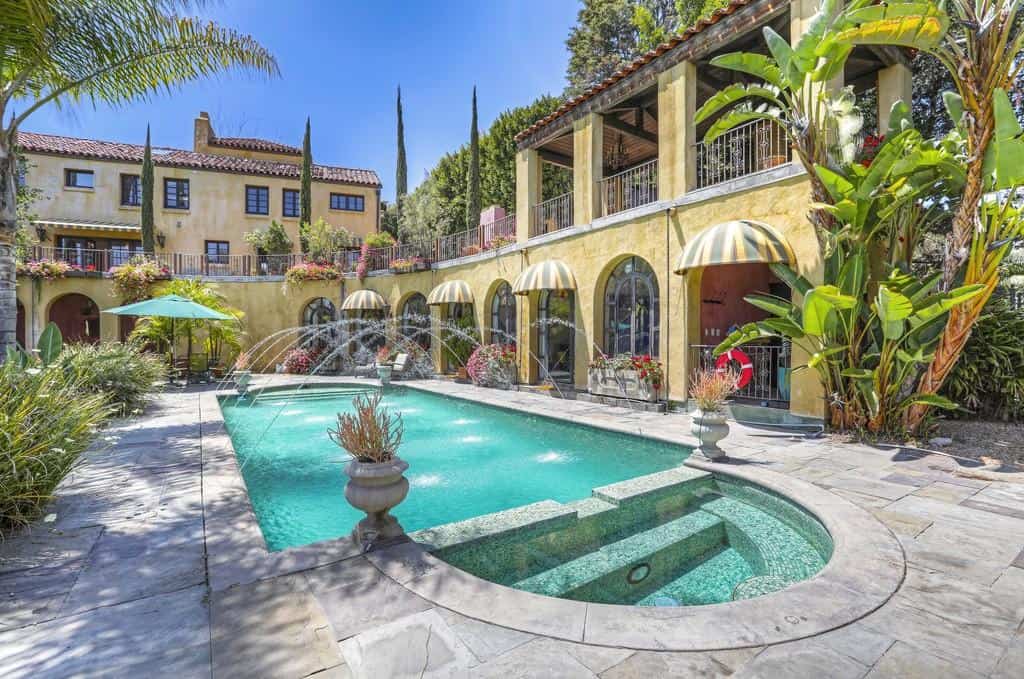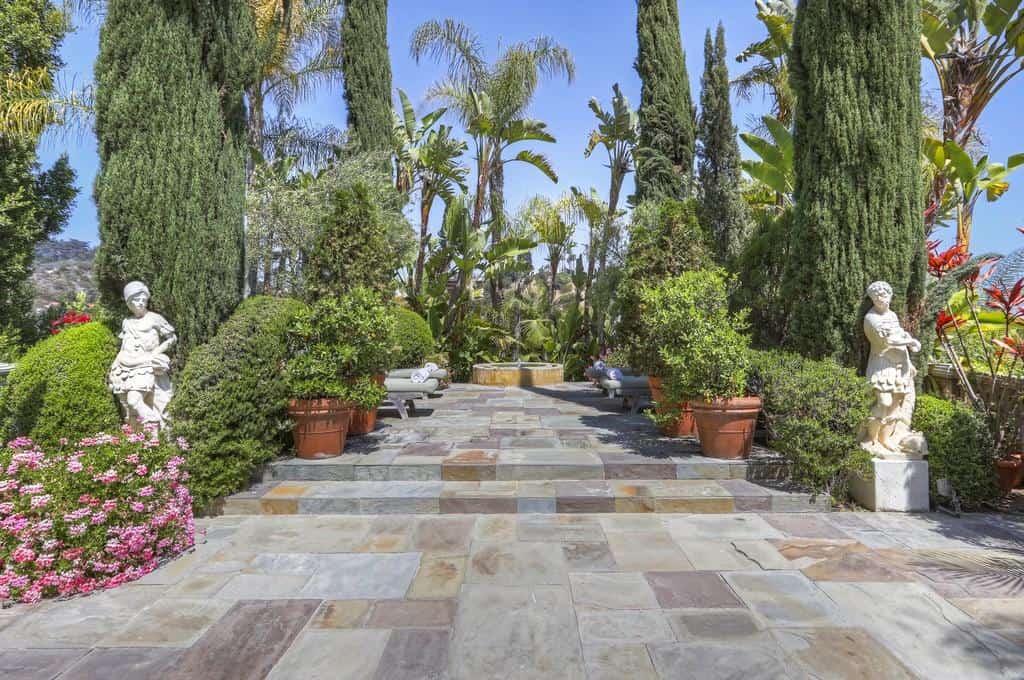 The property last sold for $5.625 million
Just a couple of years back, Villa Sophia was looking for a new owner to privately enjoy its beauty, elegant interiors, and expansive views. The property was listed for sale in May 2021 for $5,775,000, with Nourmand & Associates' Konstantine Valissarakos (the go-to agent for Hollywood's industry elite) in charge of finding a buyer.
It didn't take long for Velissarokos to find a buyer, with a sale closing a few months later. The final sale price was $5,625,000, per Redfin.
According to public records, the sumptuous villa hadn't changed owners in quite some time, with the last recorded sale dating back to 2001.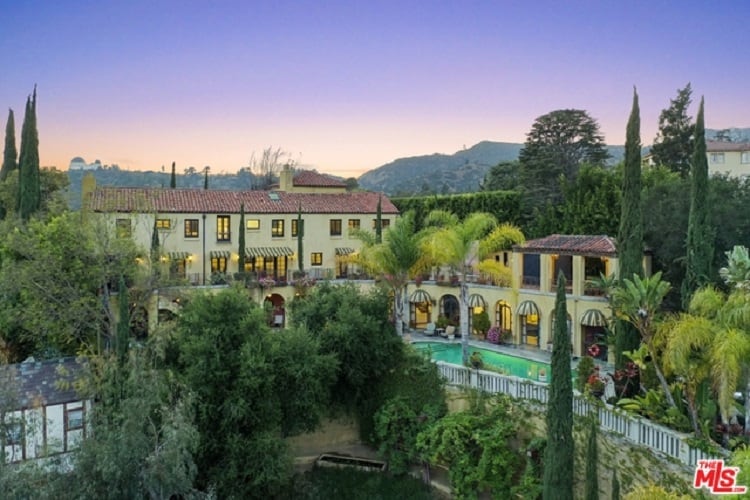 * This coverage is part of our Throwback Thursday web series, where we revisit the most memorable properties we've covered in the past — and see what happened to them. Ranging from architecturally distinct properties to luxury listings with some quite unique features, to unforgettable houses that left us daydreaming about potentially moving in one day, Throwback Thursday revives our past favorites and provides an update on whether or not they're still on the market, how much they sold for, and (if the information is publicly available) who bought them. The article has been updated to reflect the current status of the property, but all the information about the house itself as well as the property photos date back to our initial coverage (published on June 16, 2021).
More luxury estates in Los Angeles
Beverly Park's Ultra-luxurious Villa Firenze Re-lists for $120 Million
The Spelling Manor in Los Angeles: Everything you need to know
'The One' mansion saga: from a $500M listing to its $141M auction sale