With their sheer size and economic gravity, cities like New York or Los Angeles will always appeal to wealthy buyers.
But newcomers to the scene like Austin, TX, Boise, IN, or Minneapolis, MN leverage economic vitality and fast growth across all sectors (employment, population, income levels, lifestyle) to make significant gains on the luxury home market.
That's one of the insights that came out of Coldwell Banker Global Luxury's annual review of the luxury real estate market.
Tracking trends, top-performing luxury markets, and upcoming markets, The Report released by Coldwell Banker Global Luxury every year combines analysis of sales data with interviews of dozens of agents who provide on-the-ground perspectives from diverse real estate markets.
A close look at the state of the luxury real estate market in 2019 reveals new clusters of luxury in secondary cities — spurred by a mix of factors, including lifestyle preferences, job opportunities, property value differentials, and a desire to reduce taxes.
Simply put, people are looking to get more value for their money and they're willing to step outside big city boundaries to find it.
Where are people buying luxury homes then?
As the report points out, President Donald Trump was perhaps the most prominent New Yorker to leave the Empire State for the Sunshine State in 2019. But he was hardly the only one.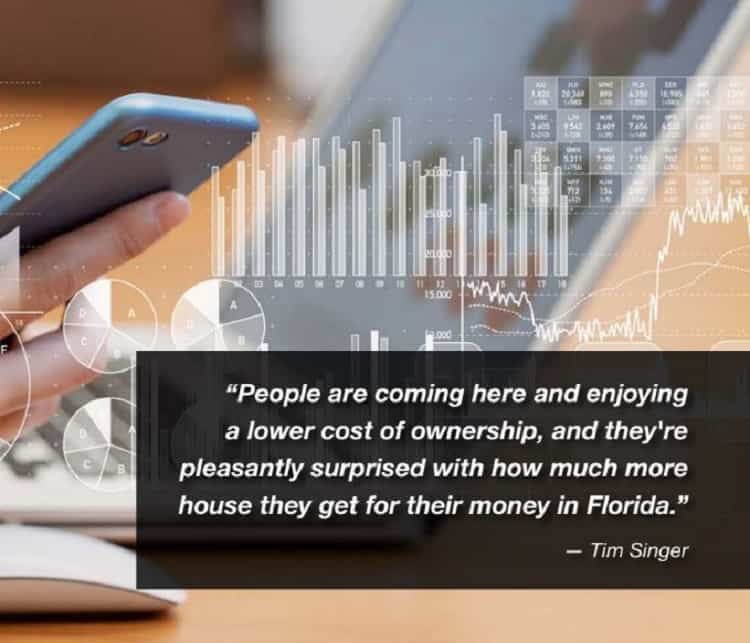 Many big-earners have traded states with income taxes and high property taxes — like New York, New Jersey, and Connecticut — for states with no income tax and more modest property assessments (think Florida or Texas).
But it's not just taxes that are impacting the migration of wealthy buyers.
A major driver of high-end home purchases outside the top five markets is the economic vitality and dynamism found in local economies elsewhere, particularly those boosted by new industries.
Cities with a booming luxury real estate market
This phenomenon is probably best exemplified by Austin, Texas.
With big tech companies like Amazon, Apple, and Dell expanding operations in the area — and adding thousands of high-paying jobs in the process — a booming luxury market emerged in both downtown Austin and beyond city limits.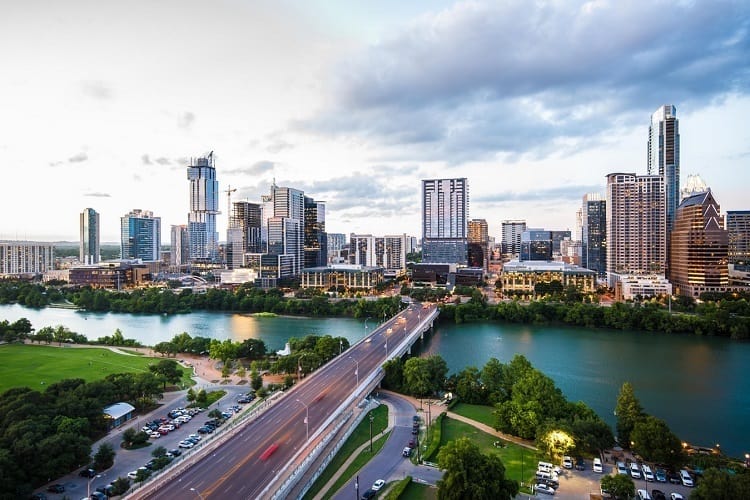 Nashville, Tennessee has also benefited from Amazon's expansion in the area and from a steady stream of corporate relocations, spurring new luxury developments throughout the city and breathing new life into old neighborhoods.
Another market making gains on the luxury front is Minneapolis, Minnesota.
With a vibrant local economy anchored by dozens of large employers like Best Buy, Target, and General Mills, as well as a wide range of companies in health sciences, the city is poised for future growth.
"There is no doubt that growth in our market comes through jobs, and we have 17 of the Fortune 500 companies based here and 24 of the Fortune 1000," says Chad Larsen of Coldwell Banker Realty in Minneapolis, which offers good relative value for buyers, with just 1% of homes selling for more than $1 million.
"Many executives want to live centrally rather than in distant suburbs, and there is a healthy variety of options including the growing trend of speculative renovations and rebuilds".
Same goes for Cincinnati, Ohio, where large companies like Procter & Gamble and Kroger attract high-paid executives that decide to stay due to decent costs of living.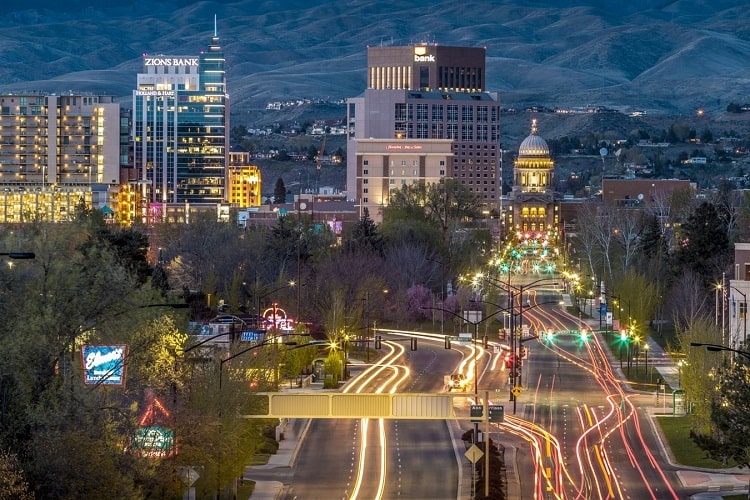 Boise, Idaho is also experiencing a surge in luxury condo buys, prompted by a strong local economy, that's been on the upswing in the past few years thanks to the city's biggest employer, Micron Technology.
A leading maker of memory chips, Micron Technologies has been headquartered in Boise since 1978 and employs over 4,000 people in Idaho.
It was Micron that initiated the nucleus of technology in Boise, attracting new talent and start-ups from other markets along the way.
So besides creating local wealth (boosting home-buying power for anyone holding stocks), Micron created an environment that attracts entrepreneurs and tech workers that have sold highly appreciated property in California, Washington and elsewhere, only to move to Boise and enjoy the quality of life and lower costs of living.
It remains to be seen if these cities stay on course and register similar growth in the luxury segment throughout 2020.
But seeing that the reasons that secured them a preferred spot in the eyes of wealthy buyers are unlikely to change anytime soon, we're probably see them again when Coldwell Banker releases next year's luxury market insights.
Check out these stunning luxury homes
Alicia Keys' house is an architectural masterpiece
Gianni Versace's mansion in Miami
SF Giants Pitcher Mark Melancon is Building His Dream Home in Mexico; Uses Stakes and Rope to Recreate it in Oracle Park
The House that Zaha Hadid Built: The Only Residence Ever Designed by "The Queen of the Curve"