While many North American cities like New York, Los Angeles or San Francisco are notorious for their sky-high real estate prices, there's one Canadian city that always gives them a run for their money (pun intended).
The beautiful city of Vancouver, BC is not only one of the most expensive cities in North America, but constantly ranks in the top 3 worldwide, being surpassed only by Hong Kong in a 2020 ranking of most expensive cities to live in.
The city started the year strong, with an average home price that far exceeded CAD $1 million (closer to CAD $1.3 million, the equivalent of $1,000,000 USD), with two-story homes selling for an average price of CAD $2,135,367 ($1.6 million USD), with condos sitting at $764,009 on average, which translates into $575,000 USD.
And while a tumultuous 2020 must have taken a toll on residential prices in the Canadian city, it's highly unlikely that a considerable drop will be recorded by year's end.
Which leaves us with the question: Why is Vancouver real estate so incredibly expensive? What are the factors that push real estate prices up year after year?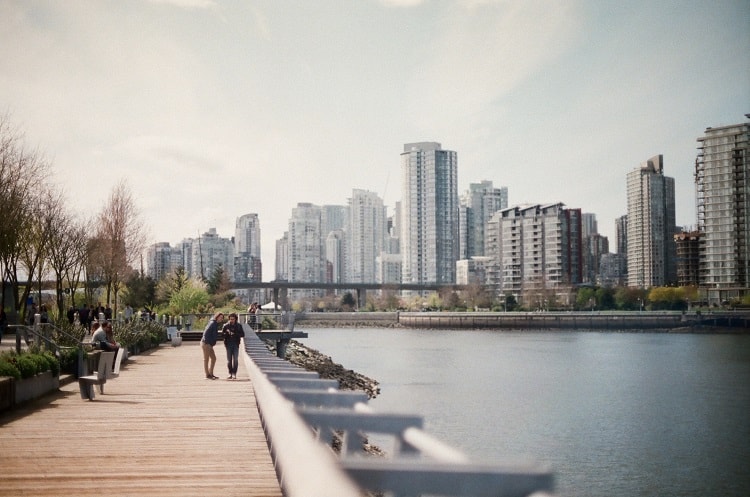 At first glance, these factors include taxation programs, the direct impact of foreign buyers, inappropriately zoned land, lack of supply, and others.
However, examining some other cost components like construction, land, profit, and soft costs provides much more insight into why the costs of real estate in downtown Vancouver are so high.
So let's take a closer look at some of the main culprits.
Available land is limited and land costs are high
Vancouver is constrained by the sea on 3 sides and you can't simply make more land (easily). That's one of the main reasons why the downtown core is densely populated and land is very expensive in the area.
There are only several undeveloped multi-family sites in Vancouver where you could build more affordable homes. But, even if it were possible to rezone single-family lots, the cost of the land itself would still be very high.
See also: Vancouver homes on the big (and small) screen
For example, a more considerable East Side single-family lot, on which it's possible to build a house, a laneway (a laneway house is a form of detached secondary suite that is gaining popularity on the west coast of Canada, typically built into areas of pre-existing lots like the backyard), and a basement suite, might well be worth around CAD $1.5 million.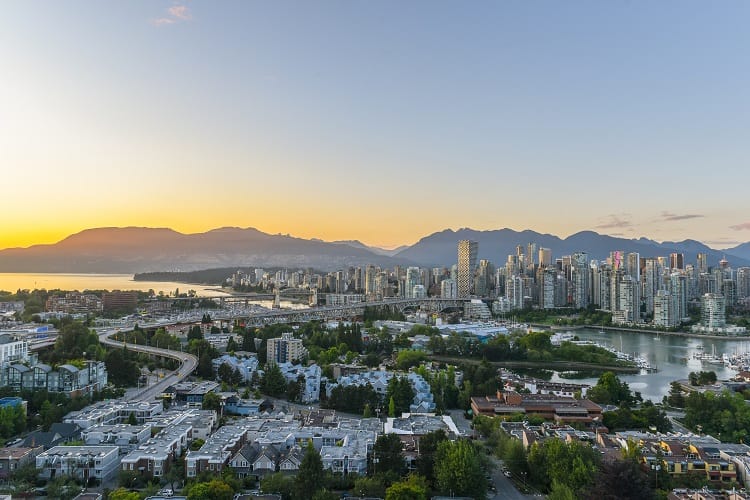 Even if it were possible to subdivide or rezone a single-family lot to create new houses, that wouldn't make it profitable for the city — or the developer — to make more way for affordable housing.
Especially since there seems to be no lack of well-funded individuals and celebrity buyers who don't mind paying a steep price for a home, only to flip it for a profit.
This leads us right to another core reason why this city is so alarmingly expensive.
Foreign investors had a major impact on the local real estate market
Wealthy people from countries with restrictive policies on investments and personal wealth like China have chosen to protect their money by investing it in places with less taxes and laxer controls.
That made Vancouver a top destination for foreign buyers in the past decades.
There are many condos in downtown Vancouver that are hardly occupied or are just wholly vacant. This gives us a clue about how much of the city's real estate is used solely as a fund-holding investment, as opposed to live-in residential real estate.
This creates scarcity, with many local residents in need of housing that's not available to them. Buyers aren't left with too many choices, and low availability drives steeper housing prices.
To prevent this trend from continuing, 3 in 4 British Columbians have shown their support for banning foreign real estate buyers, with legal initiatives likely to follow.
Real estate developers are looking to maximize profits
Construction costs have escalated considerably in recent years. These costs include off-site costs, site remediation, infrastructure improvements, demolition, and others. Moreover, construction costs vary significantly by type of development.
This means that the costs won't be the same for a townhouse, single-family home, or apartment, and real estate developers will aim for the highest profit margin.
That usually means they will build as much as possible of whatever sells at the highest price — and luxury condo buildings fit the glove perfectly.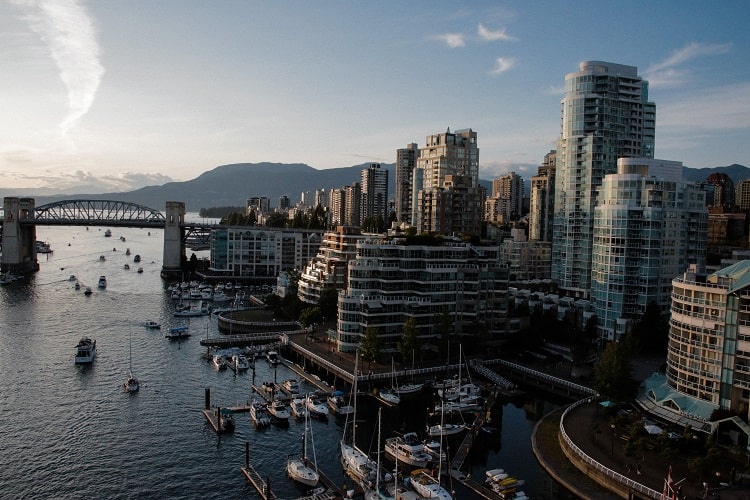 Besides, the costs will also vary depending on the construction materials used — and the standards are considerably higher in a city like Vancouver, that prides itself in appearance.
Soft costs & local income levels also lead to rising real estate prices
Other reasons for the high prices of homes in Vancouver are soft costs and overall revenue expectations of professionals in the city. Think highly skilled consultants like architects, code and heritage consultants, engineers, landscape architects, and many others.
Moreover, soft costs will also include insurance, homeowner protection, project management, appraisal, legal, and other required expenses.
Development costs, hookup and engineering fees, permits, municipal fees, inspection, and administration fees, property taxes, marketing and commission costs, and numerous other expenses are all soft costs that aren't insignificant as you might've thought.
Especially if you consider the cost of hiring this type of expertise in a global city like Vancouver — where a person typically earns around $126,000 CAD per year. In fact, if the median salary is $126,000 CAD per year, which means that half (50%) of the population are earning more than that every year.
More articles you might enjoy
Report: U.S. Luxury Buyers Gravitate Towards New Markets
Features that Sell: Here are the Listing Keywords Likely to Get Your Home Sold for More
New Reality Dawns on Bay Area Housing Market in 2020