With an onslaught of non-stop drama, a slew of Hollywood heavyweights, and an abundance of breathtaking filming locations, HBO's Big Little Lies was always destined to be a raving success.
Luckily, the two-seasons drama based on Liane Moriarty's 2014 smash-hit book of the same name certainly didn't disappoint.
It did, however, switch up the location of the action basing the Monterey five in California instead of Australia like in the book.
And, though I'll never stop dreaming of how this show and the breathtaking beachfront homes could've looked down under, I can't say we weren't totally spoiled getting a glimpse inside the California-based houses they did use!
Ready to take a closer look at the most beautiful bayside homes on TV? Keep on scrolling. We've done a big little bit of digging to find out all there is to know.
Episode 1. Somebody's Dead…
First thing's first, if you've yet to catch the series (where were you? It's been five years!), let me fill you in.
Starring Reese Witherspoon, Nicole Kidman, Laura Dern, Shailene Woodley, and Zoë Kravitz, Big Little Lies tells the intertwining lives of five very different women with two very big things in common.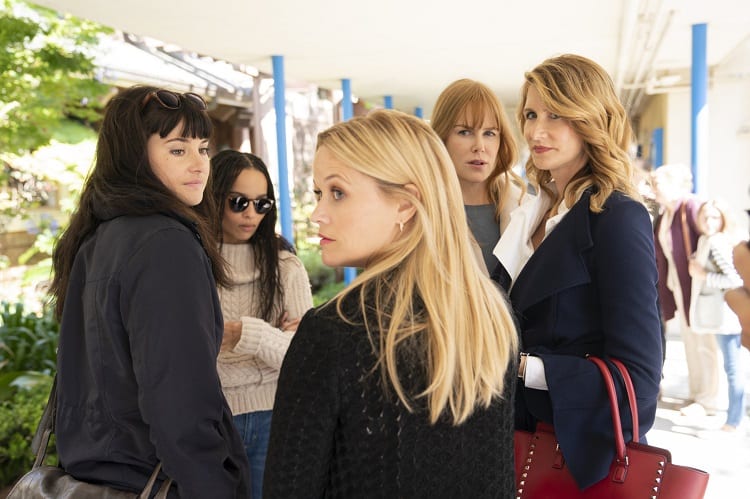 One, they all have young children at the same private school.
Two… they all witnessed a murder! Immediately the questions start rolling in, who died? Who killed them? Will they ever be found out?
And what on earth do these women and their partners do for a living to afford these multi-million-dollar Monterey mansions?! Let's start by finding out all we can about that picturesque oceanside locale.
Where Is Monterey?
With so many TV towns turning out to be fictional (Stars Hollow, Madre Linda, Virgin River) you're probably wondering if Monterey is even real and if so, was Big Little Lies genuinely filmed there?
I'm happy to say — the answer is yes to both!
This very real place is located roughly two hours from San Francisco on the central coast of California and, alongside some other picture-perfect spots, it was used for plenty of memorable scenes in the show.
Discovering Monterey
In an interview with Vulture.com, Oscar-nominated director Jean-Marc Vallée (who sadly passed away last year) explained how he favored the area mainly due to its symbolically volatile coastline.
He described it as 'angry and violent' and a 'force of humanity', the perfect setting for this unpredictable whirlwind of a drama!
Meanwhile, it was writer/producer David E. Kelley (Boston Legal, Ally McBeal, Nine Perfect Strangers) who initially chose Monterey and, alongside veteran locations manager Gregory Alpert, was responsible for scouting out the final shooting locations.
He selected this particular town not only because it's undeniably beautiful but also because of its wonderfully mixed demographic.
It's believable that these five women with varied socio-economic statuses could all feasibly live there.
The picture-perfect houses in 'Big Little Lies'
Although a fair amount of scenes were filmed in and around Monterey, only one of the women's houses is truly located there…
Celeste's House
According to Gregory Alpert, the only house actually situated in the Monterey area belongs to Celeste and Perry (Nicole Kidman & Alexander Skarsgård).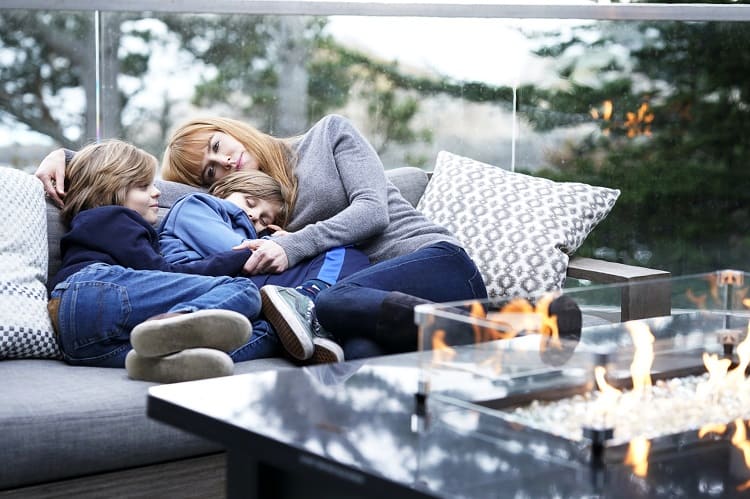 This interior designer's dream of a home is a rental property located in Carmel, a particularly wealthy part of Monterey.
Some of the interiors can be seen in the show, like the deck and dining area where a coat of blue paint was used to add warmth to the neutral walls.
Meanwhile, as reported by scenetherapy.com, the bedroom, bathroom, and studio-apartment-sized walk-in closet were constructed on a sound stage and used green screens to create those spectacular ocean views.
Madeline's House
Gourmet chef's kitchen? Check. Two master suites? Check. A sprawling ocean-view patio complete with an outdoor fireplace and a private beach secluded by a white picket fence? Check!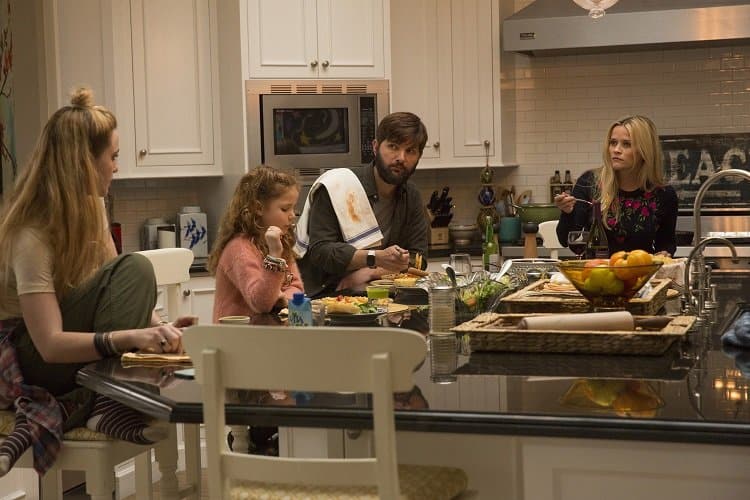 Yes, Madeline's home is what I call 'the dream', except it's completely and utterly real.
Located in Malibu, not Monterey, the 7 bedroom 8 bathroom mansion (which also boasts an 80-foot beach lot) is arguably the most enviable on the show.
Unsurprisingly, Zillow estimates the market value of this home at just over 9 million dollars. If that's a little (a lot) outside of your price range, maybe renting is an option!
The Cape Cod-style estate is available to rent with prices ranging from $3,000 to $5,000 per night.
Thinking you've seen Madeline's house somewhere before? It was also used for Hannah Montana!
Renata's House
Also located in Malibu, is Renata's seriously enviable hilltop home on Winding Way.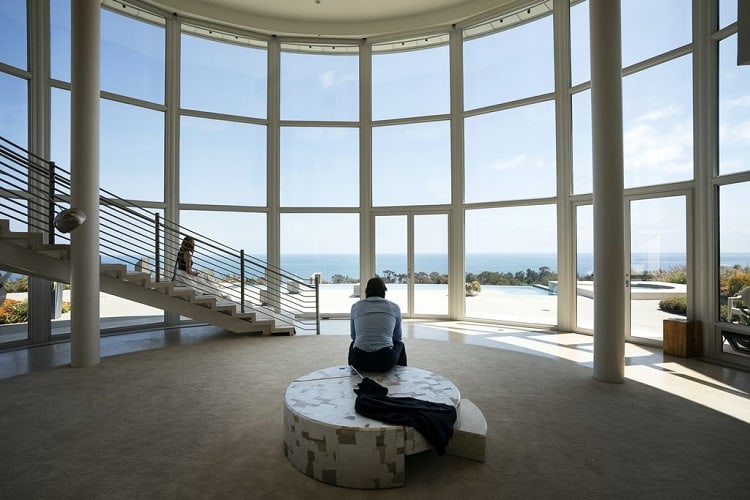 Oozing luxury with its epic ocean views, gigantic pool, and sweeping white concrete staircase, this home would set you back a whopping 13.7 million dollars!
Owing to the breathtaking architecture and grandeur of the interiors, it's become a wildly popular filming location for other productions too.
According to The New York Times, the Big Little Lies house has also been featured in countless television ads, as well as television series like 90210, Revenge, and Brothers & Sisters.
Jane's House
If your real estate tastes are a little more modest, perhaps you're most interested in Jane's grounded family home.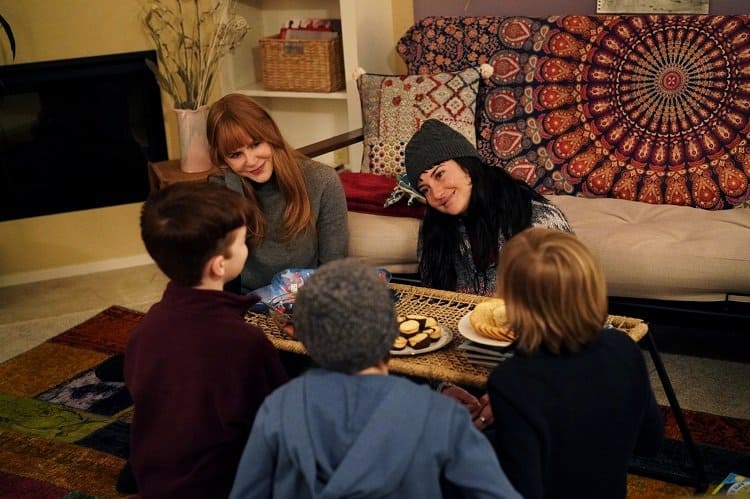 This cute craftsman-style bungalow can be found at 161 North Chester Avenue, a quaint tree-lined street in Pasadena.
But, whilst it might look like a pretty inexpensive three-bed home, don't be fooled! Realtor.com values the property to be worth around $900,000!
Interestingly, only the outside scenes were shot here, mainly making use of the large front porch. Much like Celeste's home, the interiors of Jane and Ziggy's place were built on a soundstage.
Bonnie's House
In comparison to the other ladies' houses, not including Jane's, Bonnie's earthy, woodland-inspired residence is relatively affordable.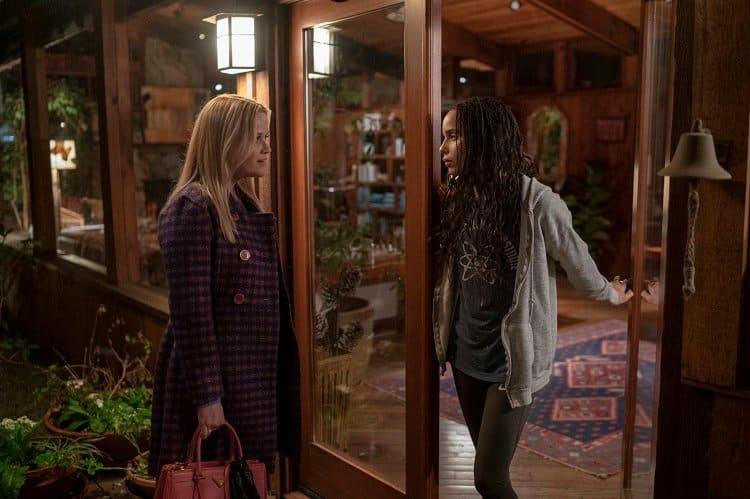 Oh, and it's real too!
You'll find the quirky 4 bed 3 bath eco-style home at 636 Crater Camp Road in Calabasas and, though it's not currently on the market, Redfin.com estimate the value of the home is close to three million dollars.
Eagle-eyed real estate watchers might also have noticed that Bonnie's house in Big Little Lies is the very same house used in Felix Van Groeningen's BAFTA-nominated biographical drama, Beautiful Boy starring Timothée Chalamet and Steve Carell.
More Reasons You'll Want To Visit (Live in) Monterey
Aside from walking in the footsteps of your favorite Hollywood stars, there are plenty of reasons to visit Monterey if you can. Most notably, the swoon-worthy filming locations utilized in the show!
The Monterey Bay Aquarium
Arguably their biggest claim to fame before Big Little Lies aired, the Monterey Bay Aquarium, where Jane works in season 2, is world-renowned!
Bixby Bridge
If you're willing to take a short drive during your visit, you'll find the breathtaking Bixby Bridge, seen in the show's opening credits, just 18 miles south in Big Sur. 
Blissful Drip Café
Unfortunately, Blissful Drip Café where the ladies frequently meet for coffee in season 2 was built specifically for the show and removed afterward.
However, according to afar.com, the set and plans for how to re-construct it were donated to the city when production wrapped. As of today, it's sadly still not there but the beautiful Lovers Point Park where those café scenes were filmed is always open to visitors.
Oh, and if you're thinking of heading to Blue Blues café from season one instead, I'm afraid that dreamy hang-out spot was built on a sound stage at Culver Studios and used a digital background for those picture-perfect waterside vistas.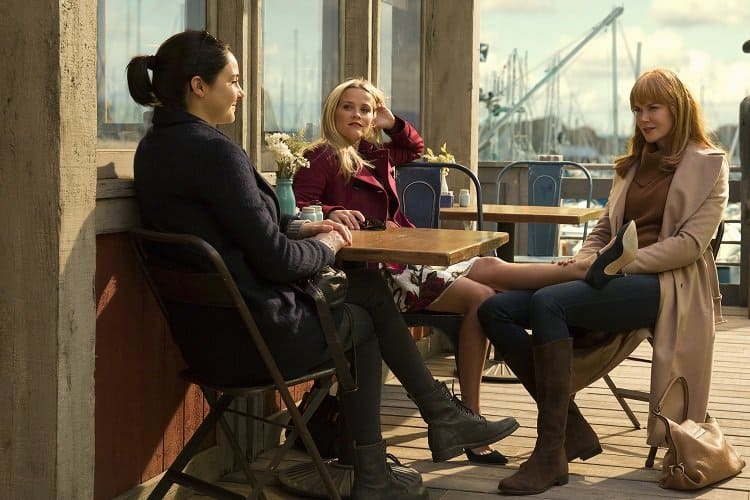 However, if you fancy a coffee by the sea next time you're in Monterey, all is not lost.
You can always head to Paluca Trattoria, the Monterey restaurant that served as inspiration for our fave five's go-to meeting point.
If all this has made you hungry for a third installment of oceanside antics, you're certainly not alone and you may also be in luck.
While there's no plan currently to continue the story, many of the show's leads have expressed that they'd be up for filming another series. It also seems that HBO hasn't ruled it out either so here's hoping!
More stories you might like
Are they Real? The Picture-Perfect Houses of Wisteria Lane in 'Desperate Housewives'
Where to Find the Real Carrington Manor from 'Dynasty'
Where is the House from Firefly Lane? Tracking Down Kate's Waterfront Mansion and Tully's Posh Penthouse
A Closer Look at Booth and Brennan's Two Perfect Family Homes on 'Bones'