If all you can remember from the 2018 whodunit movie Knives Out was Chris Evans' cream knit sweater, don't worry, you're not alone. If you were to zoom out a bit, however, you'd notice that his character, Hugh Ransom Drysdale, lives in a pretty cool, retro-futuristic-style house.
Well, that house is very real, and it's now on the market for $1.4 million, with Bill Janovitz and John Tse of Modern Mass in charge of the listing.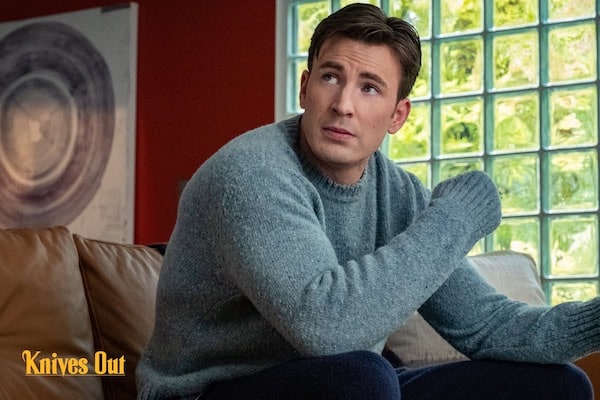 Located at 37 Laurel Drive in the Modernist enclave of Brown's Wood in Lincoln, Mass., the 1957-built house is a pretty unique find. Also known as the Hill House, the property offers three bedrooms, two bathrooms, 3,190 square feet of living space, and a parking garage.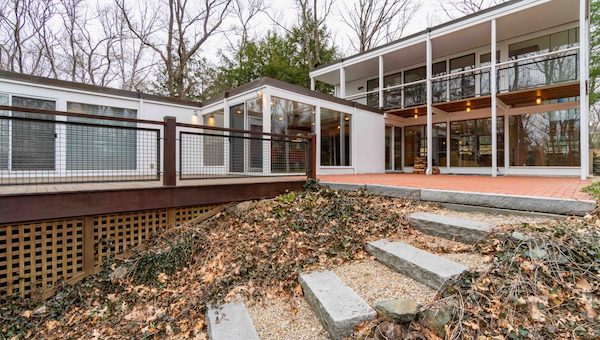 It was designed by Walter Pierce, who was also behind the innovative Peacock Farm neighborhood in Lexington, in a style harking back to Bauhaus and Japanese architectural principles.
Chan/Krieger Architects (now NBBJ) worked with the current owners to upgrade the house and give it a makeover, which included the addition of sliding glass doors and a garage, and a relocation of the kitchen.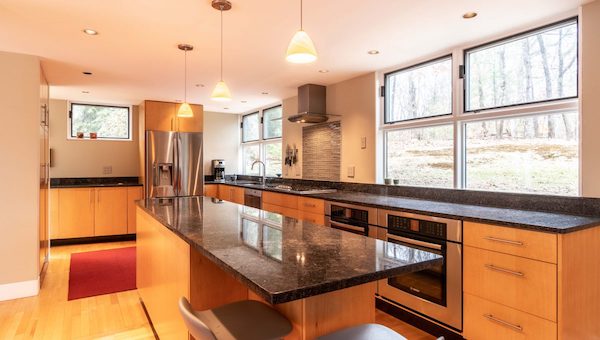 The property comes with a coveted membership share in Valley Pond for swimming and (non-motor) boating.
More stories for you
Additional amenities at the Hill House include a washer and dryer, state-of-the-art appliances, and outdoor space. What's interesting about this house is that the master bedroom opens to the main living area below, giving a whole new meaning to the idea of open space.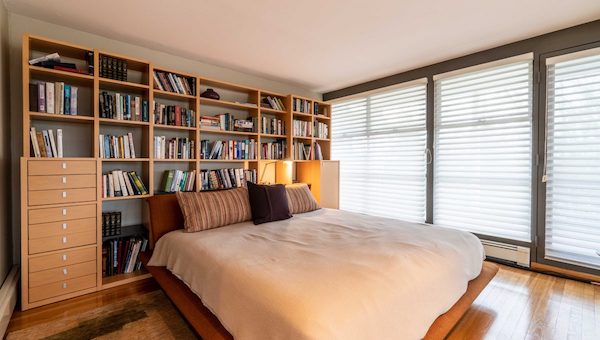 The property at 37 Laurel Drive is one of 23 modernist homes built as part of Brown's Wood in the 1950s, nestled into wooded lots on Laurel Drive, Conant Road and Moccasin Hill in Lincoln.
The architects were inspired by similar developments like Peacock Farm, Six Moon Hill, and Five Fields in Lexington, Snake Hill in Belmont, Kendal Commons in Weston, and Conantum in Concord.
Each residence in Brown's Wood was awarded a Valley Pond membership, a recreational resource envisioned by members of the community for residents of Lincoln/Weston. Among the architects commissioned for the project were Dan Compton, Walter Pierce, Carl Koch, and Stanley Myers. You can learn more about the history of Brown's Wood at Modern Mass.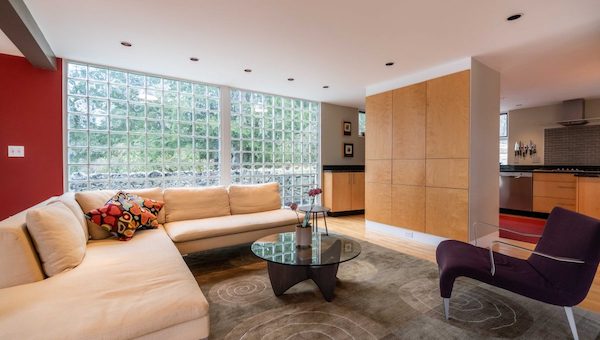 Given the current situation, no open houses will be held, and the property can only be viewed by appointment, following all the necessary safety measures. But you can also take a virtual tour of the house here. 
The coolest part: knowing that you'd be stepping in the Cap's shoes, as Knives Out was the first movie Chris Evans released after the massive success of Avengers: Endgame.
More homes from movies
Rick Dalton's House in 'Once Upon a Time in… Hollywood'
Frank Lloyd Wright's Ennis House is So Much More Than Just 'the Blade Runner House'
Behind the Evil Eyes: The (Real) Story of the Amityville House
Is It Real? The Creepy House in Stephen King's 'It'