"Someone in the crowd could be the one you need to know
The one to finally lift you off the ground
Someone in the crowd could take you where you wanna go
If you're the someone ready to be found…"
So goes the second half of the musical number "Someone in the Crowd", set at a raucous party around the pool that Mia (Emma Stone) attends with her friends.
And if your inner party monster got hooked on the house, turns out it's now available for sale — and just as party-ready as its Oscar spotlight teased.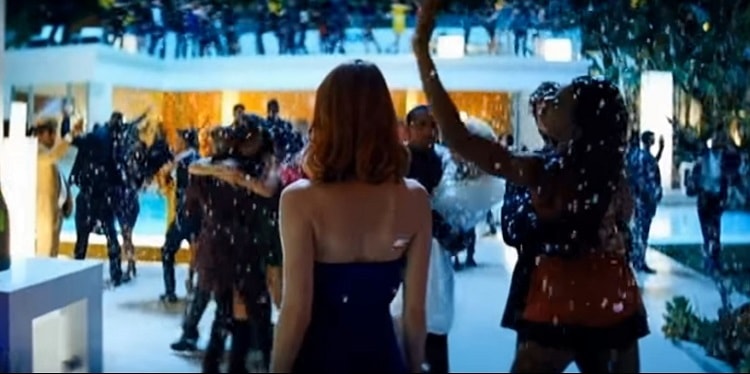 While "La La Land" placed the house in Hollywood Hills, in tune with the plot, as Mia and her friends attend the lavish party hoping to meet influential people in the business and finally get their lucky break, the real-life home is actually set in the popular Encino neighborhood, at 4533 Estrondo Drive.
With a cutting-edge design, the 6-bedroom home wows with its soaring ceilings and walls of glass that bring the outdoor in. Or, in this case, the goal may have been to bring the party in.
Just like in the 2016 musical, the 4533 Estrondo Drive home is party-ready and seems to have been envisioned as an entertainer's dream.
Complete with an infinity pool and spa (with a cascading waterfall) and a nifty pool/guest house with sundeck for outdoor entertainment, the home is peppered with outdoor spots to relax and enjoy the lovely Cali weather. Though spending time indoors seems like tons of fun too, as the Encino mansion comes with a home theater and quite a few other entertainment nooks.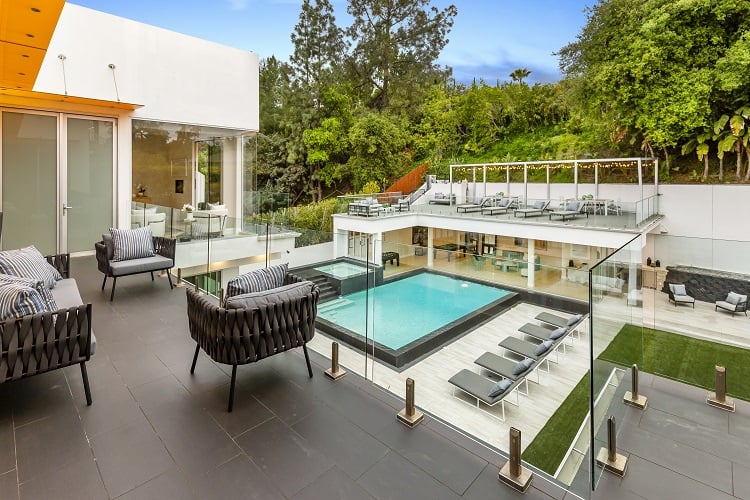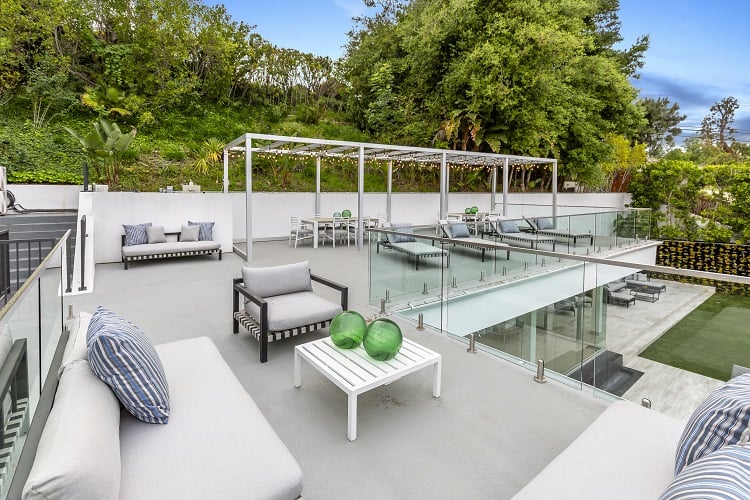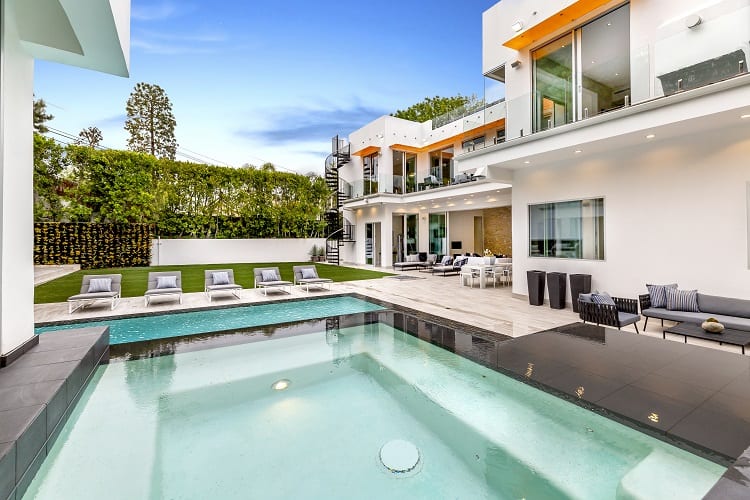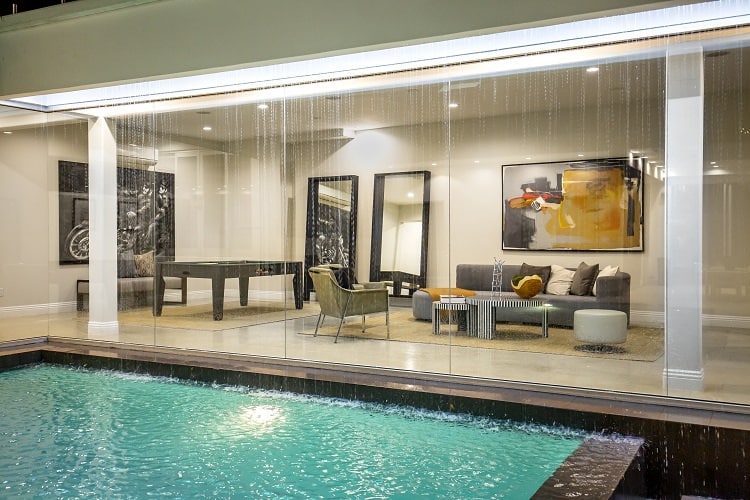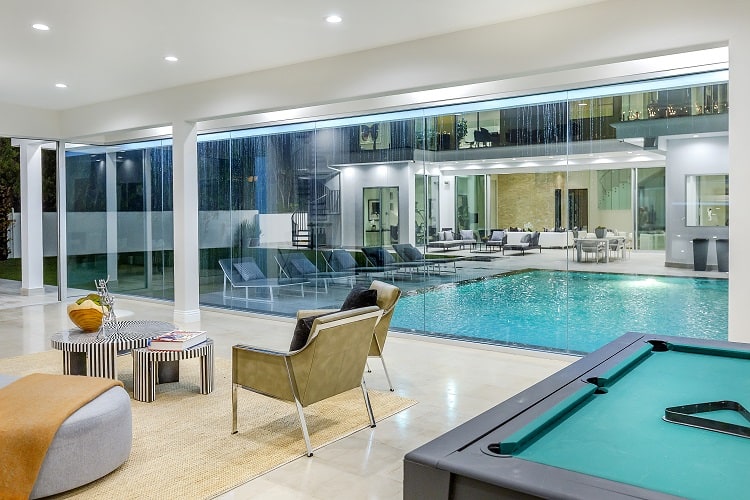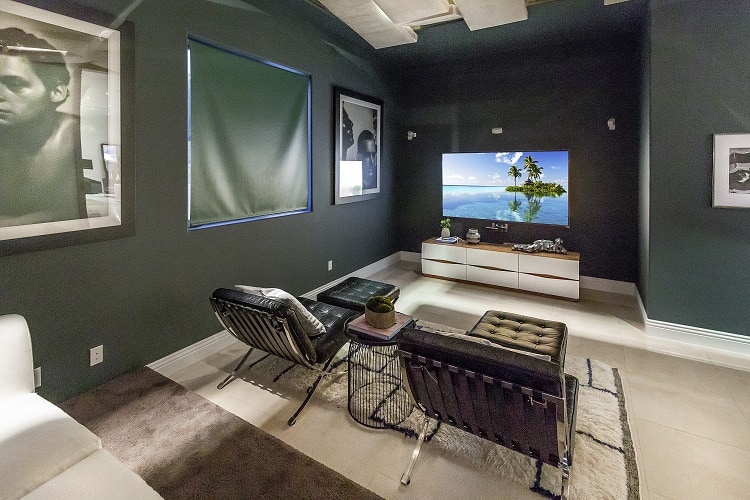 And if you think "La La Land" is the only movie this phenomenal house made an appearance in, you'd be sorely mistaken.
4533 Estrondo Drive made cameos in MTV's "House of Food", "NCIS LA, "Modern Family", HBO's "Ballers", Olay beauty commercial shoots, and most recently, "The Laundromat" — set to be released in 2019 and starring Meryl Streep & Gary Oldman.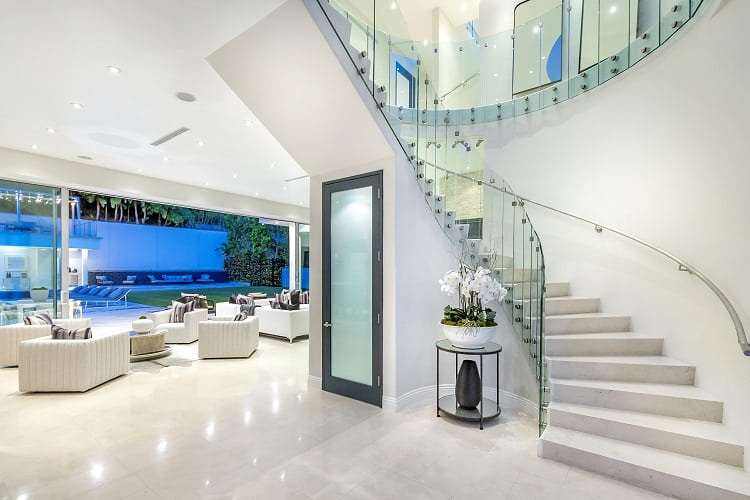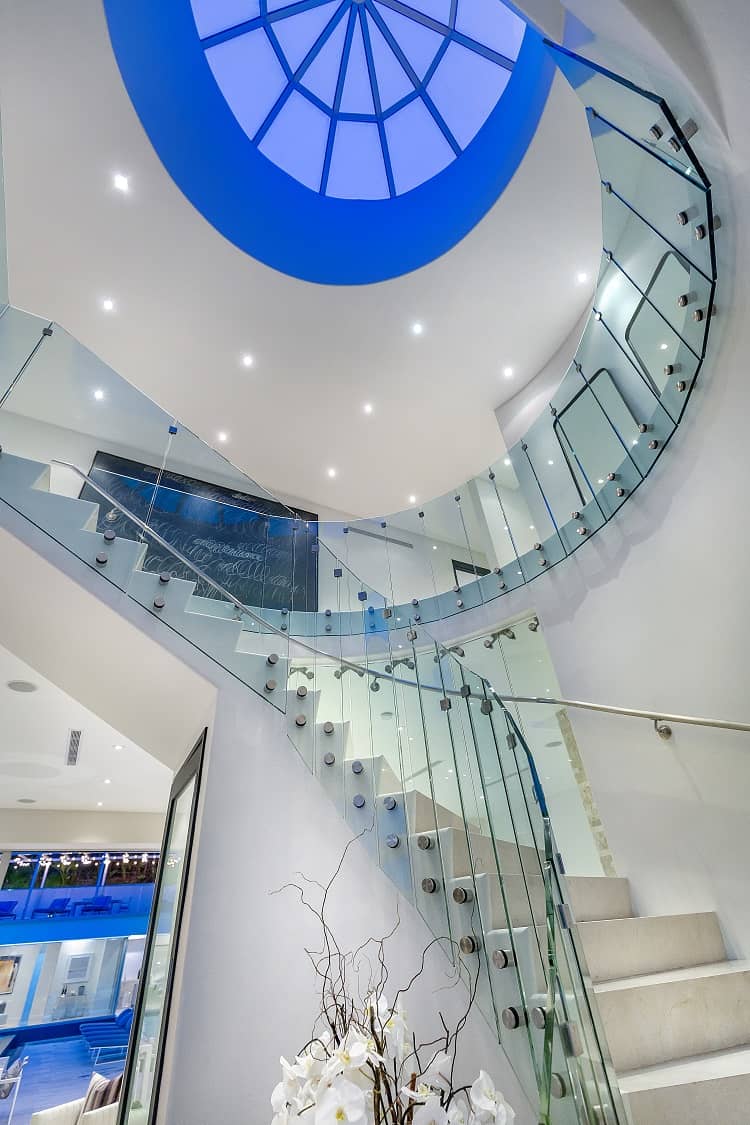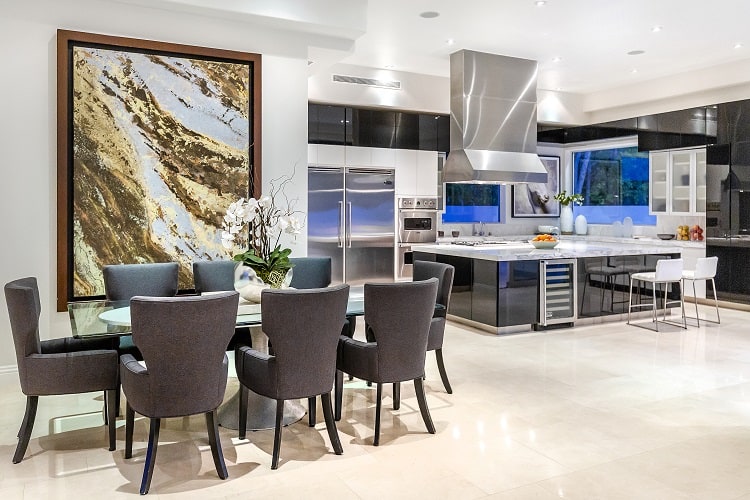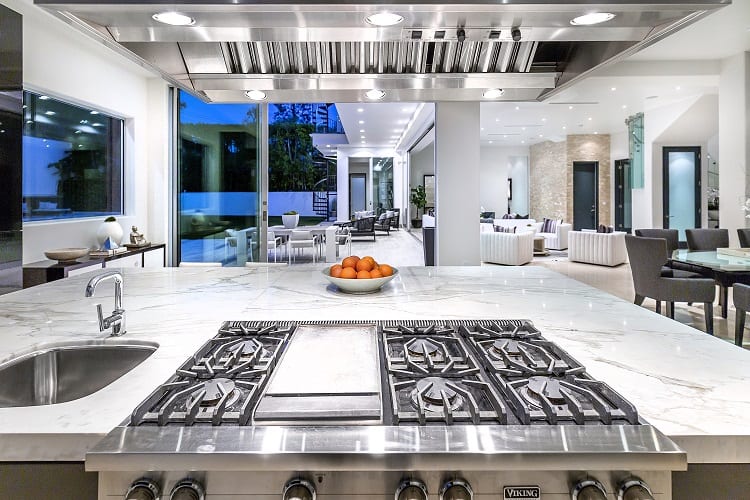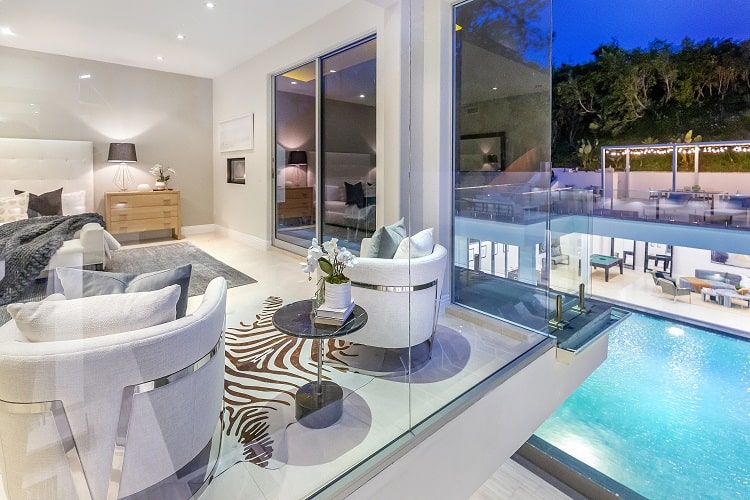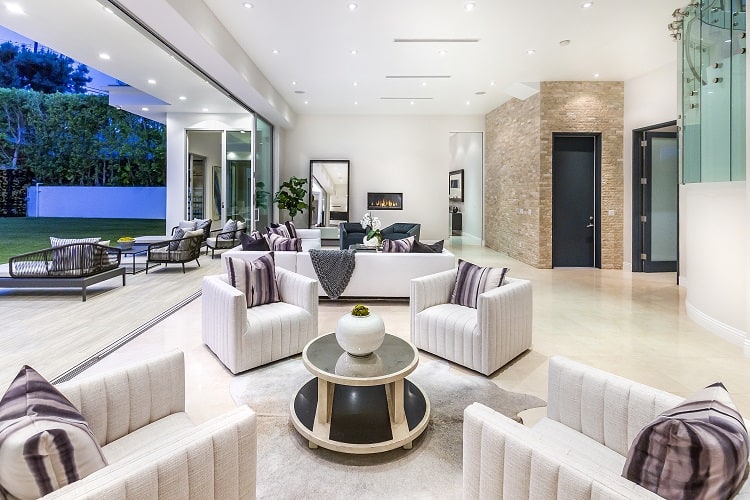 Listed at $6,450,000 with Compass, the property is represented by Tomer Fridman, Dana Olmes, & Jeffrey Biebuyck.
More iconic Hollywood homes
The Story Behind Tony Stark's Insane Malibu Mansion in the Iron Man Movies
All the Glamorous Penthouses, Suites, and Lofts in Gossip Girl
Is It Real? Edward Cullen's Sleek Glass House in the Twilight Saga
Revisiting the Real 'Full House' in San Francisco