Painkiller, Netflix's six-part miniseries exposing the Sackler family's complicity in the creation and growth of the opioid epidemic, sees Matthew Broderick take on the role of Richard Sackler — the American billionaire businessman and physician who served as chairman and president of Purdue Pharma.
Sackler, portrayed in the series as an eccentric, reclusive figure who's hellbent on making money and is haunted (literally) by his uncle's legacy, lives in a palatial estate that's meant to further underline the disparity between the lives ruined by Purdue Pharma's Oxycontin and the lavish lifestyle of its billionaire owner.
As Slate.com's Ellin Stein puts it, "Matthew Broderick plays Richard Sackler as a sort of pharma version of Orson Welles' Charles Foster Kane, rattling around his giant ersatz French chateau trying to ascertain why the fire alarms keep going off (the show is not big on metaphorical subtlety)."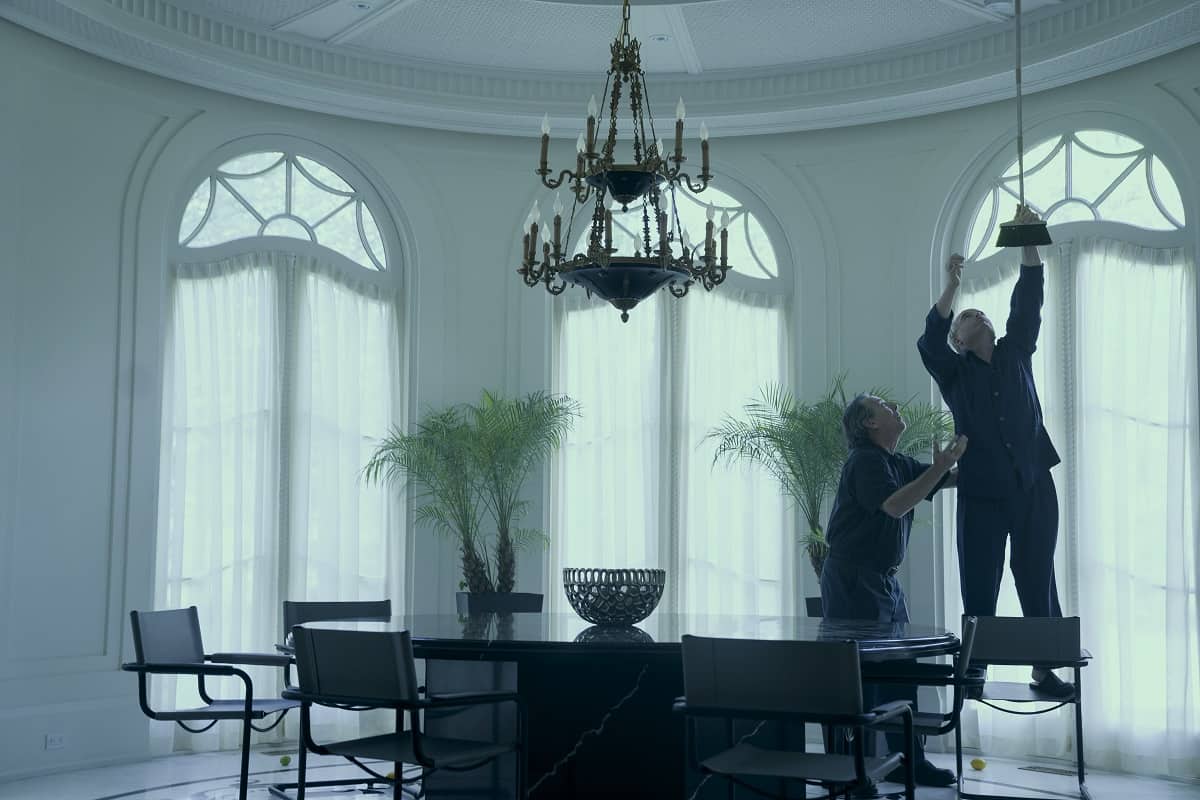 Now, where would one find that French chateau? And how does it stack up against Richard Sackler's house in real life? Join us as we track down the properties that served as home to the Sackler family — both real and fictional.
Richard Sackler's house in Painkiller
Standing in for the Purdue Pharma boss' house in the six-part Netflix series is a lavish French-chateau-inspired mansion located in the Ontario suburb of Mississauga.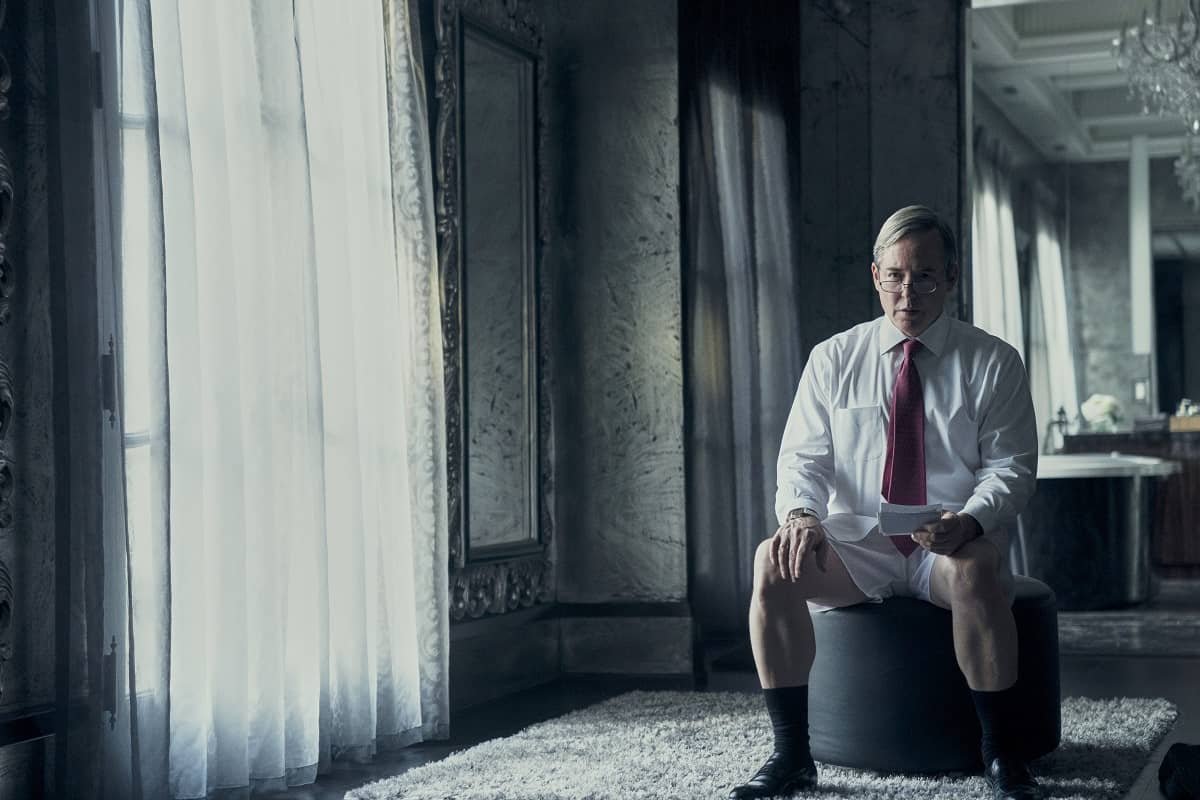 The sprawling Canadian property served as filming location for Richard Sacker's house in Painkiller — though it also made appearances in other high-profile productions, including Amazon Prime's hit superhero series, The Boys.
Known as Saint George Mansion, the estate is the pinnacle of luxury, featuring everything from a nightclub or barbershop to an indoor pool.
Currently on the market for just under $30 million, the massive abode has 7 en-suite bedrooms and 14 baths in over 26,000 square feet of three-level living space decked out with an elevator, Italian marble floors, and 25-foot ceilings adorned with "exquisite artful plaster detailing," per Robb Report.
Complete with a nightclub, indoor pool, and even a barbershop, this $30 million mansion is the definition of luxury living. https://t.co/9c0K4QjgYv

— RobbReport (@RobbReport) August 21, 2023
How about Sackler's real-life homes?
Despite the legal troubles and hefty payouts he faced, Richard Sackler is still massively wealthy, with an estimated net worth of around $1 billion.
Nevertheless, in recent years, we've seen him part ways with quite a few properties in his extensive real estate portfolio. The New York Post reports that Sackler has been trying to offload $30 million worth of property amid a slew of lawsuits.
According to the publication, the former Purdue Pharma president quietly sold his eight-bedroom, 10-bathroom estate in Boca Raton, Florida for $4.88 million back in 2022 (two years after buying it for $3.7 million).
This Purdue Pharma scion is selling $30M in property amid opioid crisis https://t.co/PJeFF7MEqa pic.twitter.com/fYOWnpfSYM

— New York Post (@nypost) February 24, 2023
However, the Painkiller house is most likely trying to portray Richard Sackler's former Austin, Texas abode — a sprawling, 8,000-square-foot mansion set on nearly 5 acres of land.
The private enclave in Austin, which Sackler sold back in 2018, had 6 bedrooms and 6 baths, and some noteworthy amenities like a large covered lanai, upper-level terraces, a covered dining area, and a pool.
He's also been trying to sell his most valuable property: a Beverly Hills, California compound he helped develop that was initially listed for a whopping $25.5 million.
The three-story Beverly Hills mansion resurfaced on the market in 2022 with a revised price (just shy of $20 million), offering 4 bedrooms, 6 baths, and unobstructed views, not to mention an endless list of amenities and features.
The distinctly modern home spans 7,000 square feet and features floor-to-ceiling windows, a large fireplace in the living room, and a showstopping primary suite with its own balcony, walk-in closet, and a soaking tub, surrounded by retractable doors. Amenity-wise, it comes with a theater, a bar, and an outdoor lounge area with a pool, according to the Daily Mail.
Where does the Sackler family live now?
Nowadays, Richard Sackler's house is a significant downgrade from the palatial abodes he used to reside in. The former Purdue Pharma chairman now lives in a more modest $1.7 million house in Boca Raton, Florida.
His current home has 4 bedrooms and 7 bathrooms spread across 5,300 square feet of living space. He bought it back in June 2021, shortly before selling his other, larger Boca Raton property for $4.88 million.
As for the rest of the Sackler family, whose net worth is estimated at well over $10 billion, they too have been parting ways with many of their properties.
After Purdue Pharma filed for bankruptcy protection in 2019, we started seeing many high-profile properties associated with the Sackler pharmaceutical family trade hands.
Mortimer D.A. Sackler sold his townhouse at 8 East 75th Street in January, for $38 million. Prior to that, David A. Sackler, a cousin, sold his apartment at 200 East 66th Street (a.k.a. Manhattan House), for nearly $6.1 million.
More stories
The Murdoch family's lavish homes and vast real estate empire
Jeff Bezos' House in Los Angeles and His Many Other Sprawling Mansions
Where Does Warren Buffett Live? The Modest Home of the World's Tenth Wealthiest Person