In 2019, after a lengthy seven-year development phase, critically acclaimed comedy-drama, Russian Doll, made its first appearance in our Netflix queues.
Like many others, I immediately binged all eight episodes and fell head over heels down the stairs in love with the show. This wildly funny, morbidly intriguing tale of two strangers stuck in a deadly time loop had me hooked for so many reasons.
Natasha Lyonne's iconic portrayal of Nadia (named after Lyonne's favorite 80s gymnast, Nadia Comăneci), was most definitely one of them.
Another, of course, was the stunning slice of trendy East Village real estate on offer in the form of Maxine's apartment.
Now, after a three-year hiatus and an equal number of Emmy Award wins, Russian Doll is back and I'm inspired anew. It's finally time to track down the artsy NY loft of my dreams!
Is Maxine's apartment on 'Russian Doll' real?
Skillfully portrayed by Greta Lee (The Morning Show, New Girl), Maxine and her apartment provide one of the show's few constants within a sea of increasing variables.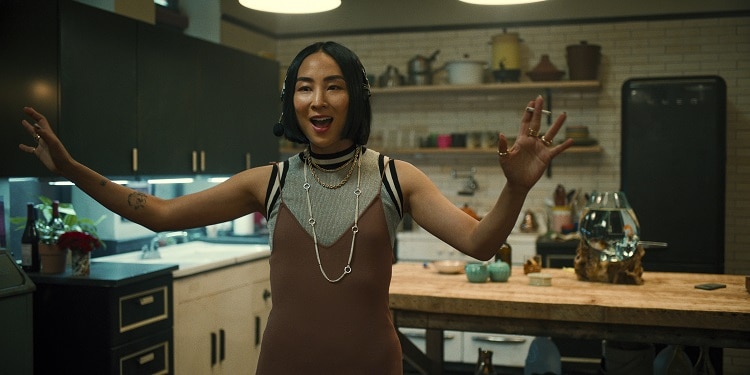 As Nadia continually dies and comes instantly back to life, she returns to Maxine's bathroom to start the night over. But is it a real place?
Sadly Maxine's apartment isn't real, the expansive interior was built on a set.
I should have known an apartment boasting the width of a city block (and a bathroom door that wouldn't be out of place in a MoMA exhibit) was too good to be true.
What's more, unlike the vast majority of NY apartments, it has enormous factory windows, a sprawling living space, a separate bedroom, and a kitchen big enough to prepare a chicken (and cater for what's got to be close to fifty guests!).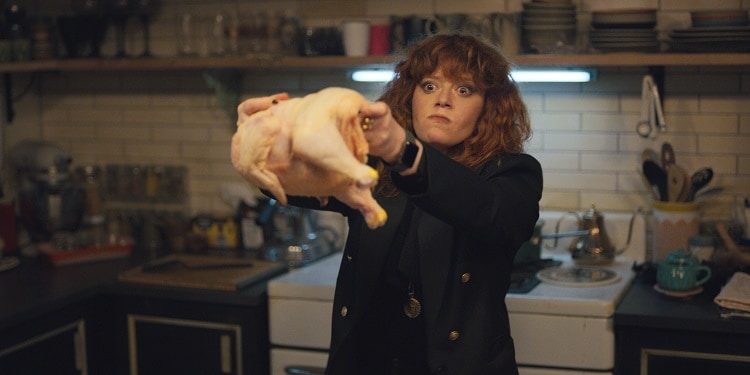 Even the moody bathroom décor complete with beautiful black subway tile, vintage brass fixtures, and an old revolver in place of a door handle, is undeniably cool.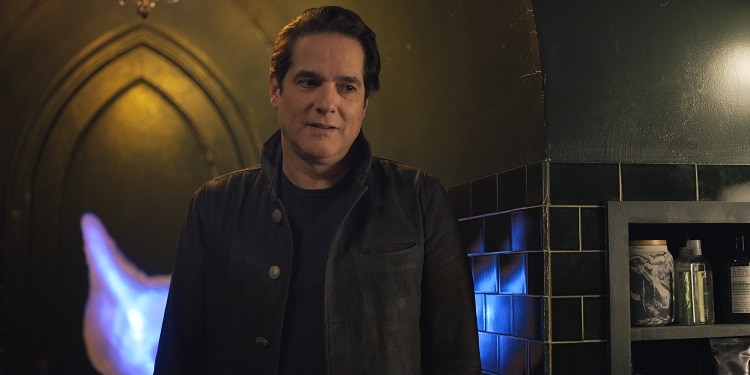 Wondering if Maxine could really afford such a space?
In an exclusive interview with intjournal.com, Russian Doll's set designer Michael Bricker eluded to the possibility that she could have inherited the quirky loft from a relative.
He also spoke about the idea behind the layout of the apartment. It's cleverly constructed in concentric paths to give the feeling of a 'choose-your-own-adventure game'. 
Each time Nadia dies, she finds a new way through the apartment eventually escaping death on the stairs by using the fire escape.
"Stay the f*** away from me. I'm coming down the stairs."
All that said, if you want to visit the exterior of Maxine's apartment, and the fire escape Nadia understandably favors over the interior staircase, you totally can!
Not an old Yeshiva building but in fact a church, it can be found at the corner of 10th Street and Avenue A, also in the East Village.
Other 'Russian Doll' filming locations you can visit in real life
If watching the show has you pining to (carefully) walk a mile in Nadia's ankle boots, you'll need to know the location of her favorite East Village haunts.
"Hey, Bar tendress, hello, ah, more drunk please"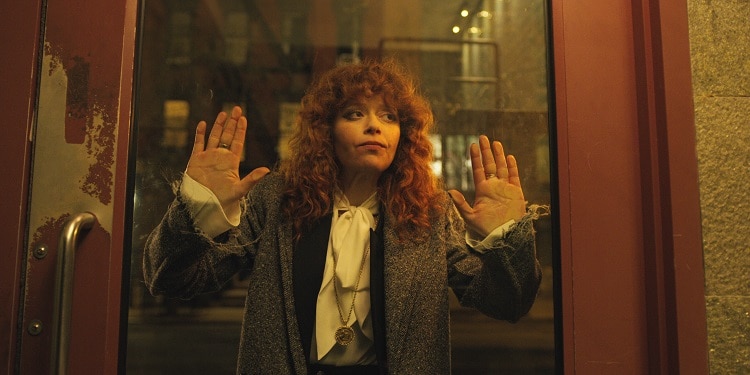 Firstly, the bar she and Alan hole up in to recreate his first loop is a real establishment.
It's called the 7B Horseshoe Bar (aka, Vazacs) and it's located at 108 Avenue B in the East Village. Nadia also questions her dealer inside this bar and dies for the first time on the crosswalk outside.
And yes, she also meets an untimely end falling into the cellar here… twice.
The bar pops up again in season 2 but, back in 1982, it's called The Black Gumball. According to news site EV Grieve, Black Gumball was the working title/code name for filming on series 2!
Recognize this iconic filming location? You've probably seen it before! Scenes from Jessica Jones, The Night Before, The Godfather Part II, Law and Order, and many more high-profile movies and tv shows have also been filmed here.
"Do you think it's weird that we live in the same neighborhood? Do you think it means anything? "
Other neighborhood favorites include Tompkins Square Park where Nadia meets homeless amateur hairdresser, Horse, and searches for her cat, Oatmeal.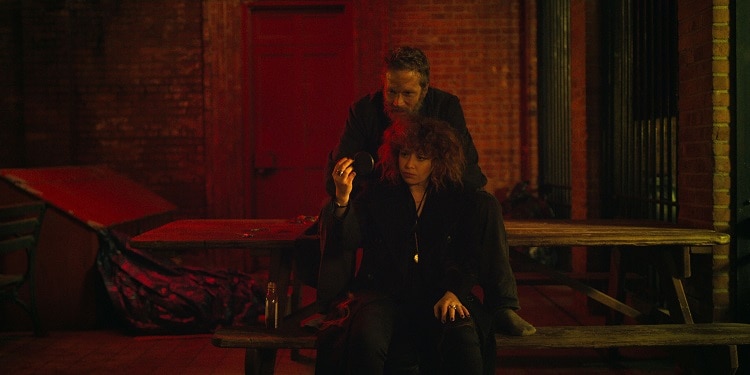 Meanwhile, scenes inside the Bodega where Nadia buys her cigarettes and first encounters an astoundingly inebriated Alan (Charlie Barnett, You, Chicago Fire, Orange Is The New Black), were, according to untappedcities.com filmed at Sunny & Annies Deli, 94 Avenue B.
If you've already binged your way through season two (same) and are eagerly awaiting the third installment, you might be in luck.
Whilst nothing has been confirmed as yet, IMDB reports that Natasha Lyonne & co pitched Russian Doll to Netflix as a three-season series.
Take that and the fact that both seasons have an outstanding approval rating from fans and critics alike, I'm thinking a third loop is entirely possible!
More homes from your favorite TV shows
'Only Murders In The Building': Is the Arconia Apartment Complex Real?
Where is the House from Firefly Lane? Tracking Down Kate's Waterfront Mansion and Tully's Posh Penthouse
Is it Real? Lucifer's Den of Sin & Luxury Penthouse at Lux
Emily Cooper's Apartment and All the Other Swoon-Worthy Parisian Locations From 'Emily In Paris'