If you're just as much of a horror genre fan as we are, you love to revisit old classics and favorites, be they in book form or TV/movie format.
If, however, you're not a horror aficionado but are out of things to read or watch, we couldn't think of a better story to get you into the genre.
We think the best way to get started is to stick to the classics, and it doesn't get more classic than Shirley Jackson's thrilling 1959 novel The Haunting of Hill House.
It's one of the best-selling and most revered horror/supernatural novels of all time, so there's no way you can go wrong reading it. You might have heard of it via the recent Netflix series.
The gothic ghost story has inspired many artistic minds over the decades, including horror master Stephen King, who had always wanted to write a haunted house story of his own.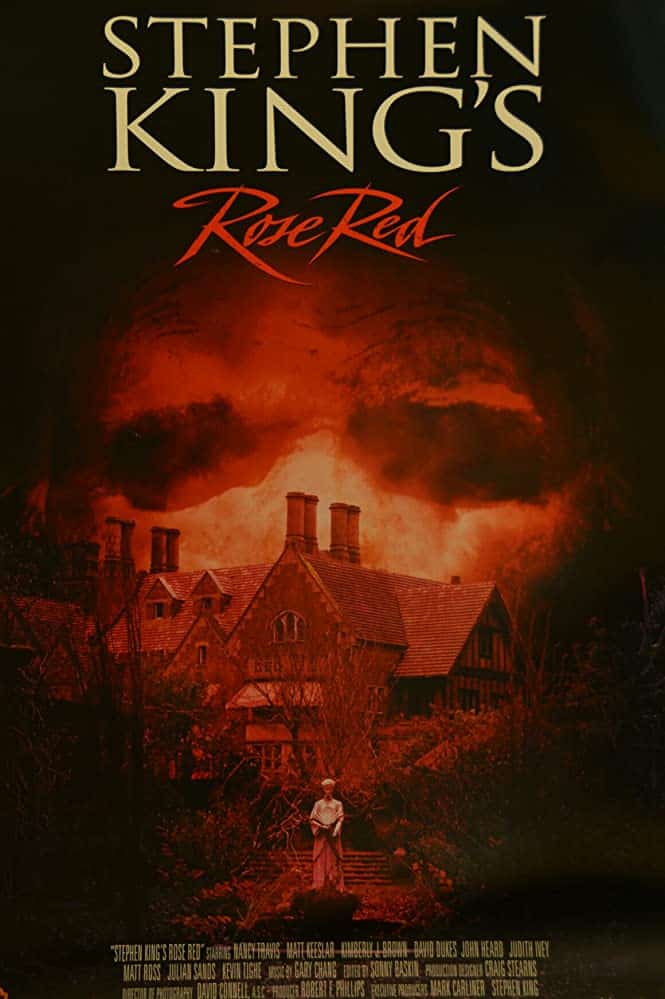 He used The Haunting of Hill House and the movie The Haunting as inspiration for a movie script, which he was working on when he suffered a terrible accident getting hit by a car in 1999.
During his recovery, he turned to writing as a form of therapy and distraction and finished the script for a haunted house mini-series. 
The screenplay was dubbed Rose Red, and the plot carried many similarities to Shirley Jackson's classic novel.
The action revolves around Rose Red, a red-brick, ominous-looking manor near Seattle with a long history of strange, supernatural events (and unexplained deaths).
A team of psychics led by Dr. Joyce Reardon (played by Nancy Travis) moves into the house to investigate it.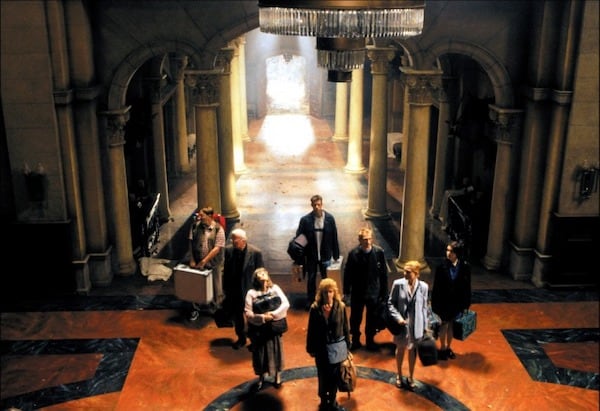 Needless to say, weird stuff starts happening at Rose Red as the team settles in, but we're not here to spoil the series for you if you haven't seen it.
No, we're here to find out more about the main character — the house itself. 
More stories like this
The history of Thornewood Castle, the Real Rose Red House
The maleficent manor from Rose Red is known as Thornewood Castle, and it's located in Lakewood, Washington, roughly 45 minutes from downtown Seattle.
Stephen King initially set the action for Rose Red in California, but as the team settled on Thornewood Castle as a filming location, he switched the setting to Seattle.
Thornewood Castle is located at 8601 N. Thorne Lane SW in Lakewood, and it has a very rich and impressive history.
It's part of a three-building estate listed on the National Register of Historic Places, nestled on 4 acres of land at American Lake.
The castle was designed by architect Kirtland Kelsey Cutter, and finished in 1908 by Chester A. Thorne for his wife, Anna. The pair worked on designing and decorating the manor together, which is why Thornewood Castle was often called 'the house that love built.'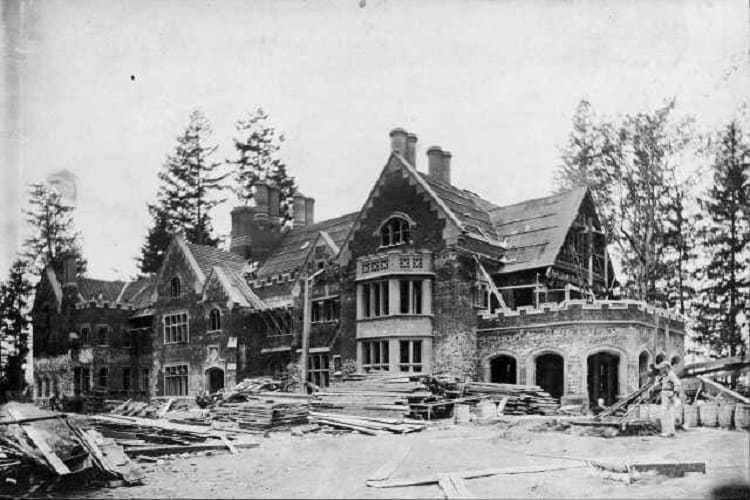 The 27,000-square-foot Gothic Tudor mansion is the only one of its kind on the West Coast, and it was built to the exact specifications of Thorne and his wife.
The castle was constructed using pieces from a 400-year-old Elizabethan manor in England that were shipped to Washington for the project.
Details like medieval stained glass window inserts, salvaged from 15th and 16th Century European churches, a hand-tiled lakeside patio, and the 500-year-old front doors have all been carefully preserved and can still be admired at the castle, which is now a guest-only country inn.
There are 54 rooms inside Thornewood Castle, including 22 bedrooms and 22 bathrooms. There's also a presidential suite, which once housed Presidents William Howard Taft and Theodore Roosevelt.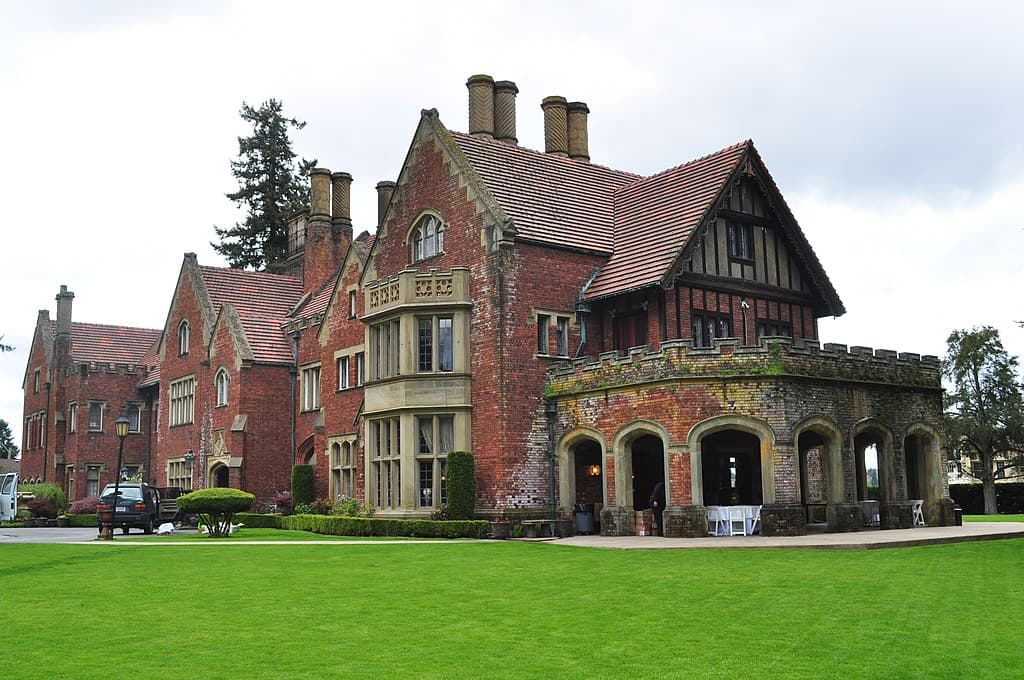 The outdoor space at the castle includes the beautiful gardens envisioned by Anna Thorne.
She called the sunken English garden her 'Secret Garden,' and it was designed to her specifications by the Olmsted Brothers. The garden is now even part of a Smithsonian Institute Heritage Exhibit.
TV shows and movies filmed at Thornewood Castle
Thornewood Castle can only be accessed by guests staying at the inn or attending events held on the estate; no walk-ins are accepted.
However, film crews are sometimes allowed to tread on the mysterious grounds at the Lakewood manor.
Stephen King's Rose Red miniseries was filmed here starting in 2000, and it aired on ABC in 2002.
The Diary of Ellen Rimbauer, based on the book by Ridley Pearson, was also filmed on the estate in 2003, as a prequel to Rose Red.
Thornewood Castle was also a filming location for the acclaimed movie There Will Be Blood, starring Daniel Day Lewis.
If we've managed to pique your interest with this article, then go grab some popcorn, get cozy and give Rose Red a try. We'll be back with more haunted houses soon!
Other stories you might like
Zooming In on the Stanley Hotel, Stephen King's Inspiration for 'The Shining'
Is It Real? The Creepy House in Stephen King's 'It'
Stephen King's House, the Beating Heart of Bangor, Maine
The Magical House in Locke & Key, Inspired by Stephen King's Eccentric Home