When it comes to refurbishing the home, the kitchen almost always gets forgotten or left as an after-thought. That doesn't have to be the case.
Don't stay with the same décor year in, year out, especially since the kitchen is said to be the most important room of the house.
Take a walk on the wild side and spruce up your kitchen space — after all, even if it may not be the most important room for you, it likely is the hardest working space in your home.
Are you on a tight budget, but would love to add a little more flair to your kitchen? Below are five easy ways to add a note of sophistication to your kitchen décor without going on a spending spree.
Freshen your kitchen space with plants
There are plenty of kitchen plants to choose from and add a little more life to your kitchen. They include fresh herbs, lush houseplants as well as exotic succulents, to name just a few.
You need to place a few potted plants close to the sink (that makes it easier not to forget to water them) and as close to the window as possible — to make sure they get enough light for them to keep growing and maintain their greenery.
Green, leafy plants always add a note of sophistication to a kitchen space. Some plants can be placed on the countertops or shelves to add more texture, while the green color and the earthy smell will bring the space together quite nicely and make it feel more homey.
Not to mention that if you opt for herbs and aromatic plants, there's always the added benefit that you can add their leaves to whatever you're cooking, making this a double-win on both aesthetics and functionality.
Invest in good cabinets and benchtops
When it comes to choosing cabinetry as well as benchtops for your kitchen, avoid settling for the norm. Go out of your way to invest in benchtops as well as cabinets with vibrant colors, unique designs, or even great lighting. It will make an iconic statement in your space.
You need to search for pieces that depict pure elegance and luxury. To start, you can have a look at the French provincial kitchen, to give you some great ideas.
Add a touch of grey or sky blue to create an open air wave feel. You can also choose marble, tiles, quartz or stone benchtops to add to your space. You can check out these various kitchen renovations Melbourne to find some good examples at work.
Try using pendant lighting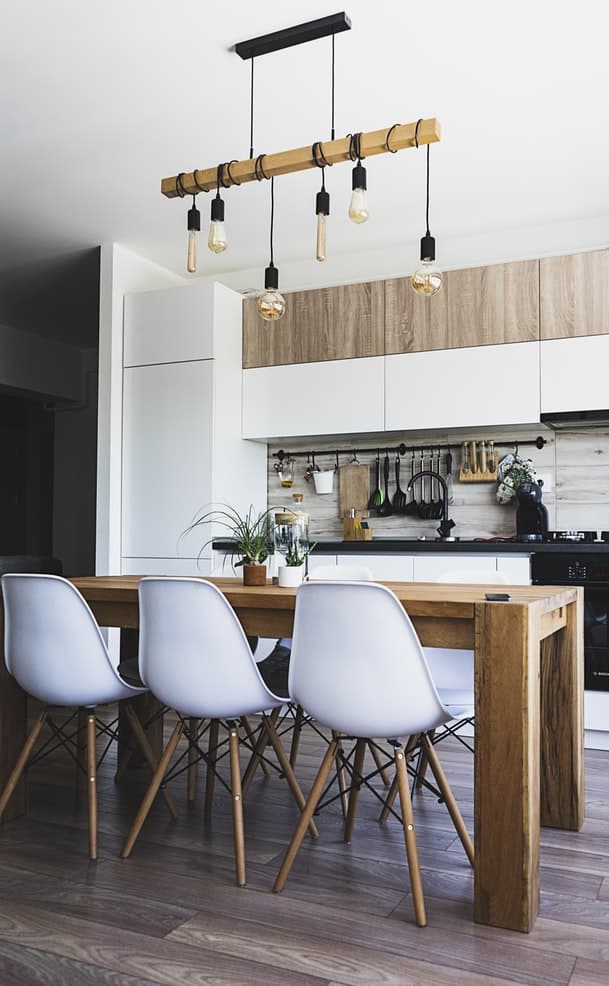 The kitchen often needs an overhead as well as task lighting. You need to use fixtures that are appealing to look at at all times, not just when the shiny lights are turned on.
There are various lighting designs that you can choose from, but one that stands out is pendant lamps.
You can search for a specific model that not only suits your lifestyle, but also gives a contemporary feel to your kitchen.
If you want to add a touch of sophistication, you can try using delicate crystal pieces as well as hand-blown glass pendants for lighting.
You can go for an industrial-feel pendant light if you are searching for a more contemporary look, but glass pieces, as well as sleek chrome, usually add the most striking detail.
Pay attention to tiny details as well as accents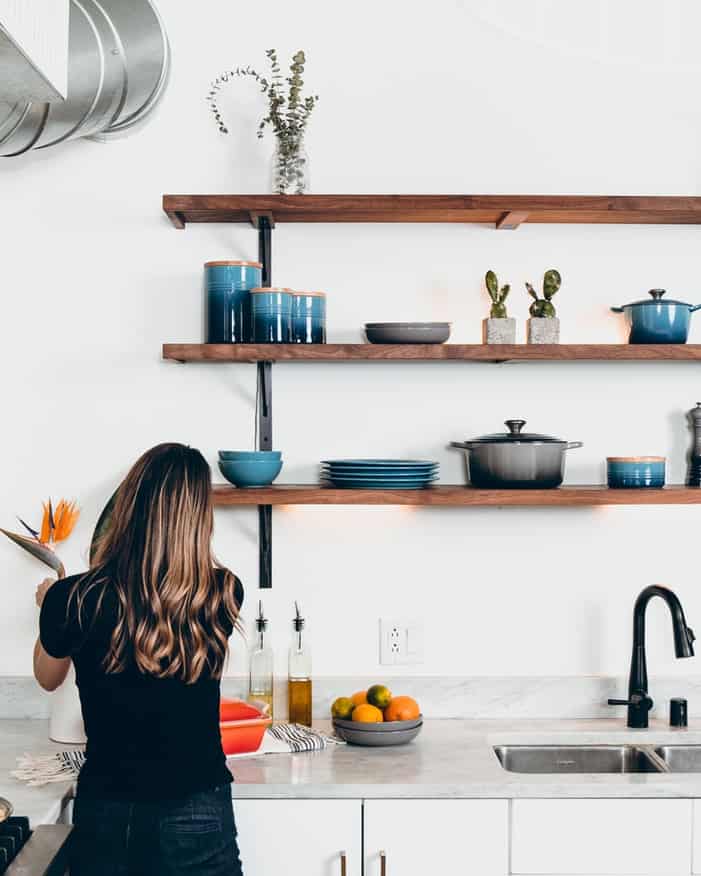 To add an air of sophistication to your kitchen space, you need to pay close attention to minute details. You should never underestimate the power of tiny accents.
You can choose to add elegant pottery, luxurious dishes as well as collectible antiques.
You can choose to hang up your favorite art piece. You can display it as a focal point for your kitchen, to build up your sophisticated space. It's always a good idea to also invest in a few cookbooks and display them on an open kitchen shelf. 
Try using roman curtain shades
Say no to plain boring curtains, drapes, and sheers.
Add a touch of classic, sleek, and graceful curtain pieces such as roman shades. They are ideal as they can fold up whenever you want to illuminate the room with natural light, thus reducing energy bills.
Roman shade curtains come in various designs, so you won't be lacking options when matching them to the rest of your decor. You can also choose paisley or stripes to add elegance and a fun feel to your space.
These are 'Queer Eye' Bobby Berk's Top 6 Choices for Wall Décor
How to Successfully Integrate Smart Home Tech into Your Own Home
10 of the Most Stylish Minimalist Wall Clocks You Can Buy on Amazon
How to Properly Furnish a Small Bedroom to Fit a Large Bed