Replacing your garage door is not an easy decision to make, nor the cheapest home investment.
And if you are toying with the idea of going the extra mile and installing an automatic garage door opener, you need to learn more about the benefits it comes with — and make an informed decision on whether it's worth it for you and your family.
For someone who knows nothing about automatic garage door openers, it might be considered as a luxury.
However, reaping its benefits will make you realize that it is a practical solution that ensures your entry system will work efficiently — and make your life easier in more than one way. Here are the main benefits of installing an automatic garage door opener:
1. Security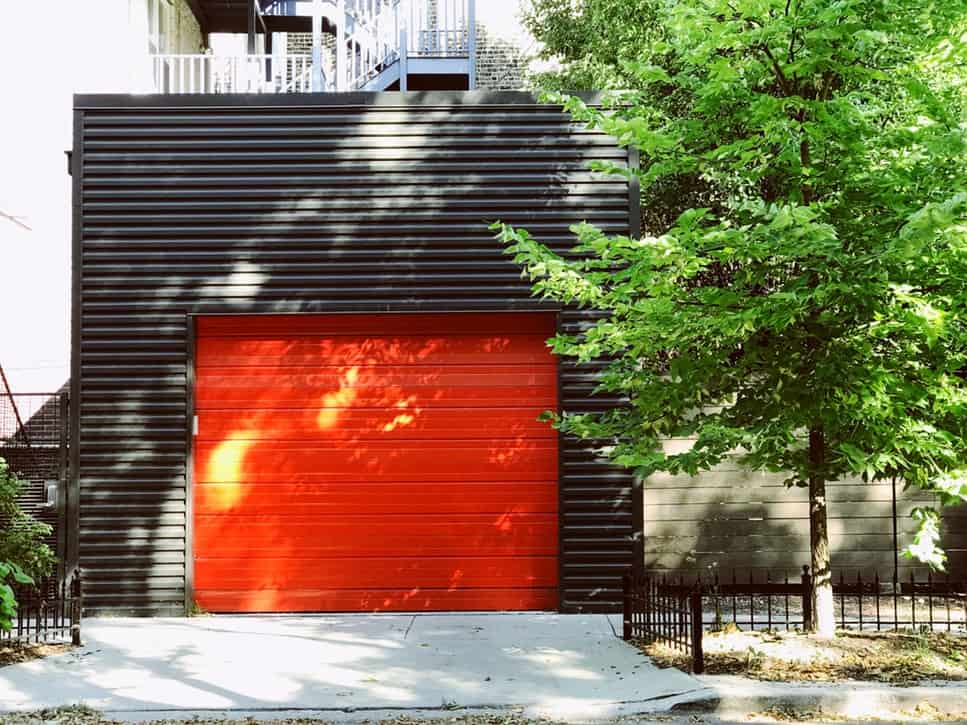 When installing a garage door, you have to keep your family, home and possessions safe. The purpose of garage door installation is defeated if your garage lacks security features.
Openers that are equipped with rolling codes are the best choices. With this feature, you can get access to your garage with a touch of the remote button.
There is also another perk to garage door openers that you might want to consider and this is the vacation mode feature — which allows you to disable remote controls when you're on vacation. 
With this feature, you can only open the garage door from the inside. Opportunistic burglars or thieves might take advantage of your absence and attempt to break in.
If they are savvy enough, they can easily access your garage using a remote control code scanner. This attempt can be prevented with the vacation mode feature. 
AFFILLIATE AD: Top-Selling Garage Door Openers on Amazon — Starting from $57
2. Convenience
An automatic garage door is a great investment because of the convenience it offers.
Perhaps this may be the most obvious draw: You'll never have to get out of your car to open the garage. It is convenient because you can operate the door with remote control and there is no need to leave your children or pets in the car to manually open the door. You also save time of this great feature. 
3. Safety
One of the concerns that most homeowners have is the safety of the garage door.
When a garage door is not installed properly, accidents or injury can happen. If someone or somebody is on the way, the garage door might crash down on them.
For people with medical conditions like arthritis, an automatic garage door opener will save them from injuries.
You can also ensure the safety of young children and prevent their fingers from getting caught anywhere, which makes automatic garage doors a safer choice for families with young kids.
4. Energy-efficient
Automatic garage door openers are advanced, but they are also energy-efficient. You do not have to use a lot of power to get the garage door opener to work.
This is the reason why homeowners deem them to be cost-effective. They are also environment-friendly, allowing you to let less heat escape in the colder winter months.
5. Lighting
Most automatic garage doors these days come with built-in lights. Illuminating your garage is essential to keep intruders at bay. Lighting is also necessary for bad weather or in the winter.
Old-fashioned garage doors do not have this feature. You need to install separate lighting to make sure that your garage is well-lit.
6. Low-maintenance
Unlike regular garage doors, automatic garage door openers no longer require much maintenance. However, you still need to make sure that you follow the manufacturer's recommendations so it will continue to operate efficiently. You only need to call a garage door repair Southlake technician for annual maintenance.
7. Cost
Garage door openers that are packed with features are always thought to be expensive. However, automatic garage doors are affordable to install. A new garage door opener might be expensive at first, but considering the benefits it provides, homeowners will agree that it is a garage door option that provides great value for money.
If you are concerned about security, automatic garage door openers will make your valuable items safe and secure. 
An automatic garage door can make a lot of sense to many homeowners and it is no longer considered as a luxury.
If you are using your garage door frequently, you need to install an entry system that saves you time and keeps your family and possessions safe. An automatic garage door might just be the right choice. 
More helpful tips
10 of the Most Stylish Minimalist Wall Clocks You Can Buy on Amazon
The 15 Best Luxury Candles on Amazon to Brighten your Home & Complement your Decor
50+ Nerdy Christmas Decorations and Fun Gifts from Your Favorite Movies
Here are 5 Cool Exterior Home Design Ideas for 2021