The lighting in your house can define the mood your home puts you in.
No matter how well your home interior may be designed and decorated, the wrong lighting can ruin the vibe altogether. And since you want your home to be both stylish and relaxing, the best way to do that is to account for the lighting.
If you're looking for easy, budget-friendly ways to change the mood of your house, then look no further. We've put together eight changes you can make to your lighting that will make your home more relaxing and welcoming, even after the sun sets.
Picking the right light fixtures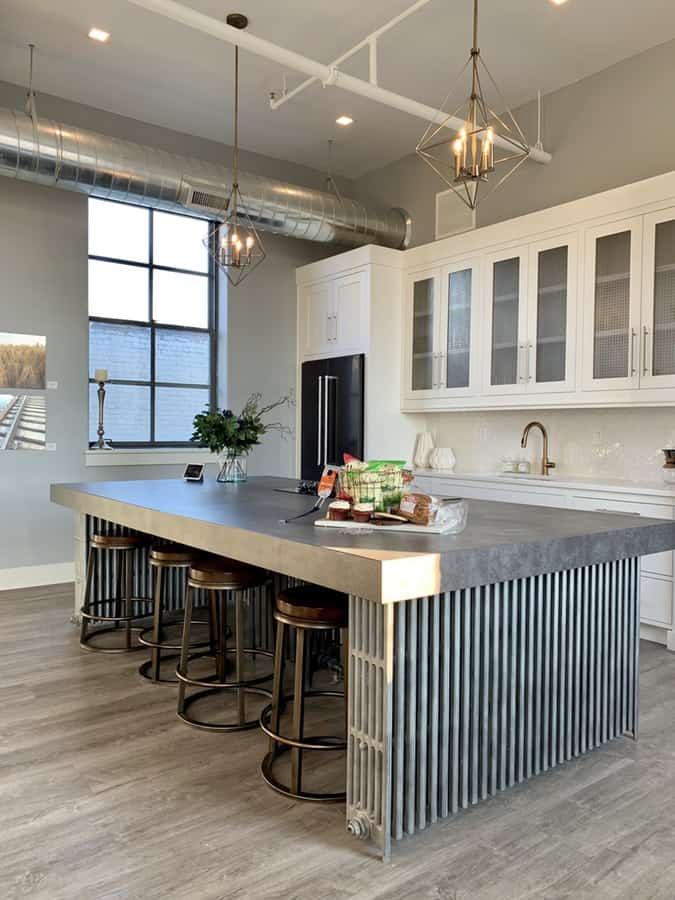 Whether it's a chandelier or a simple ceiling light, the right fixture can complete your home's aesthetic – and the wrong fixture can screw it up.
Light fixtures that don't match the room's interior design can awkwardly stand out. Case in point, you probably don't want track lights in your bedroom or a whole chandelier in your kitchen.
The best way to fix this is to consider what you want each room to achieve. Are you going for classy, modern, vintage look, or something else?
Having a plan for each room will help you decide on the right lighting, and your home will feel much more comfortable with the right design in place.
Upgrading your light bulbs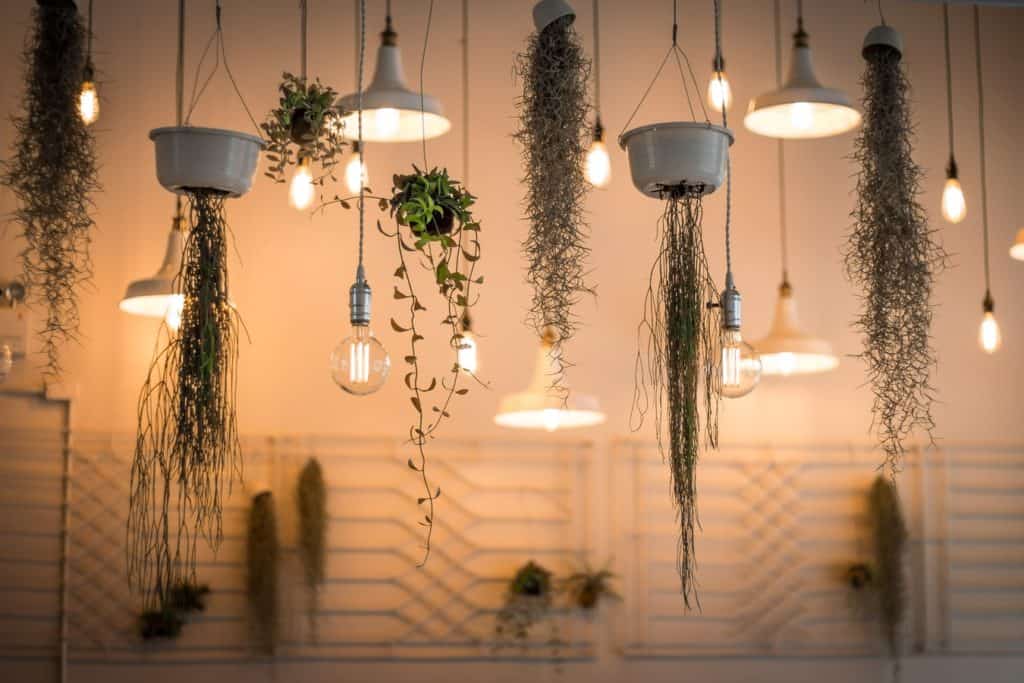 Along with the light fixture, the type of bulb you use affects both your home's aesthetic and the lighting itself.
The shape, style, and type of light your bulb emits should have a positive relationship with the light fixture. In the same way that Edison bulbs don't belong in track lights, halogen bulbs don't pair well with vintage chandeliers.
For home renovations that add value, LED lights are a great option to improve the lighting in any room, as they are energy efficient and illuminate everything without being harsh.
Give yourself options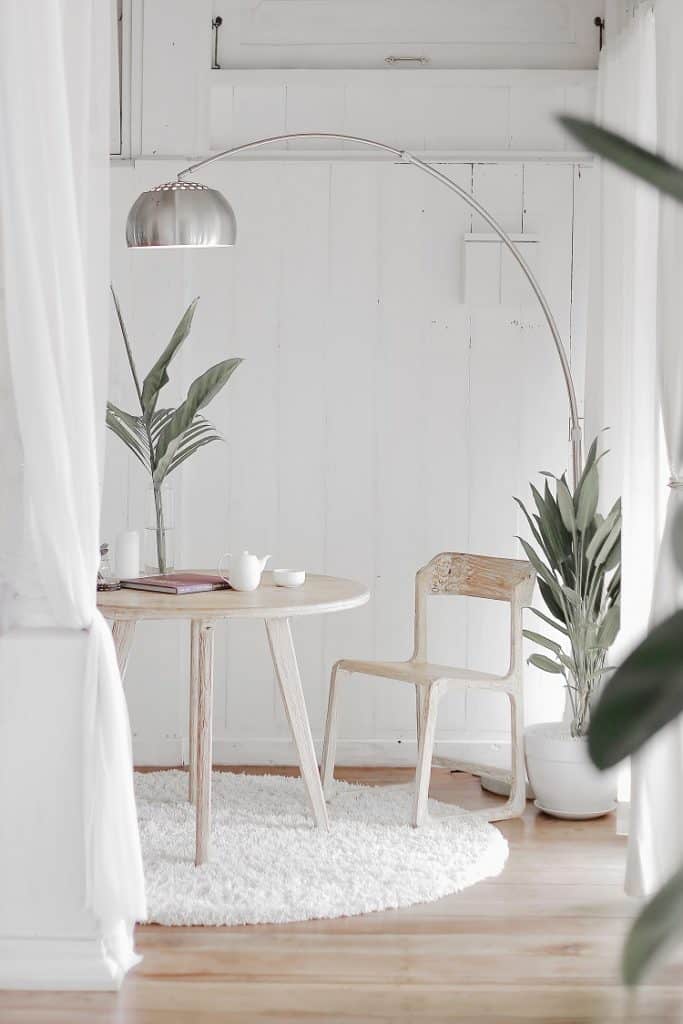 When it comes to lighting, there's no one-size-fits-all. Your primary light source should be the ceiling fixture, but adding a cozy lamp, utilizing the fireplace, or adding an alternate fixture can go a long way. You want your room to reflect your mood, so keep it comfortable by giving yourself plenty of different light sources.
Have fun with color-changing light bulbs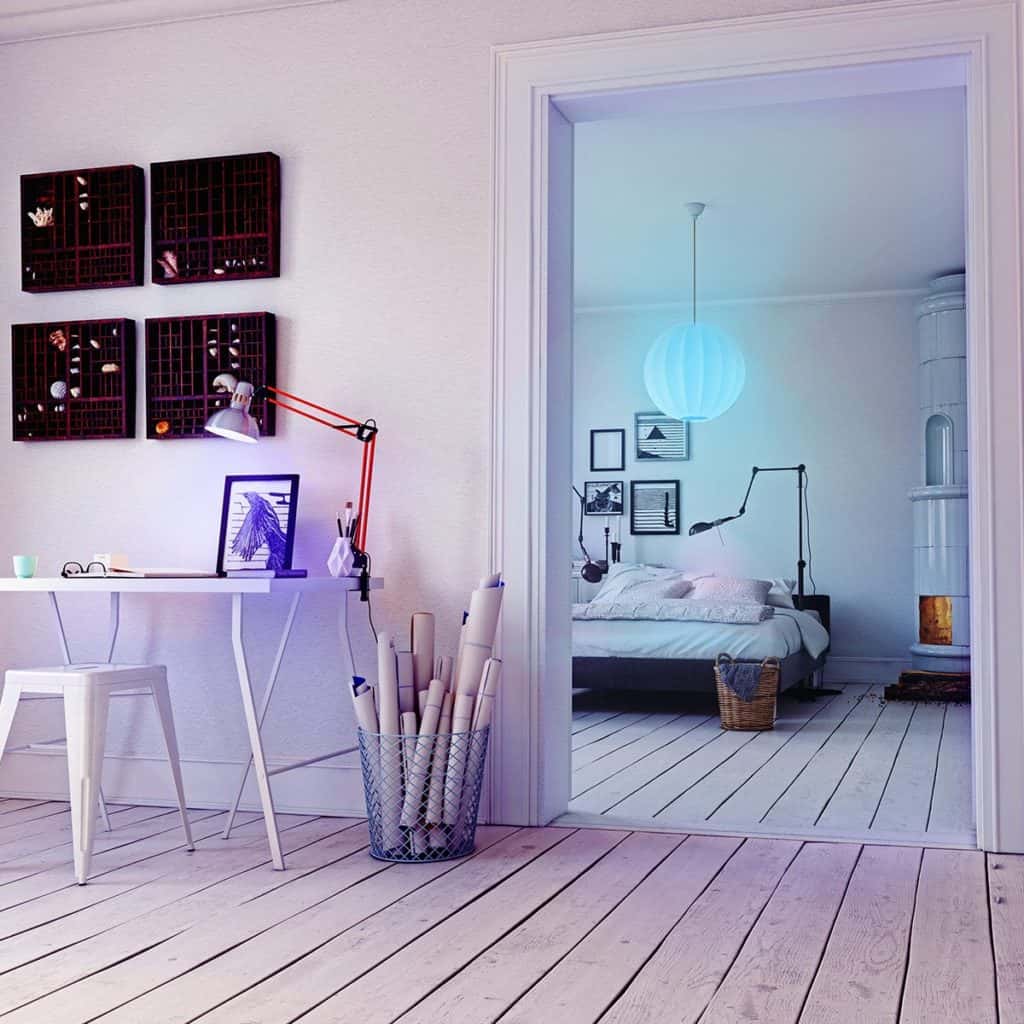 If you have a smart home or are willing to update the lighting system to a "smart" system, then color changing bulbs might pique your interest.
Smart light bulbs screw into internet-connected sockets, and from Alexa, Google, or a smartphone app, you can change the color of the lights. Lavender, soft green, and coral are just some of the colors that can instantly change the room into a more relaxing environment.
A great and equally effective option is to put a color filter over the bulb! Some people use a filter sheet, others use transparent paint, but there are many ways to color your room without investing in an expensive system.
Use dimmer switches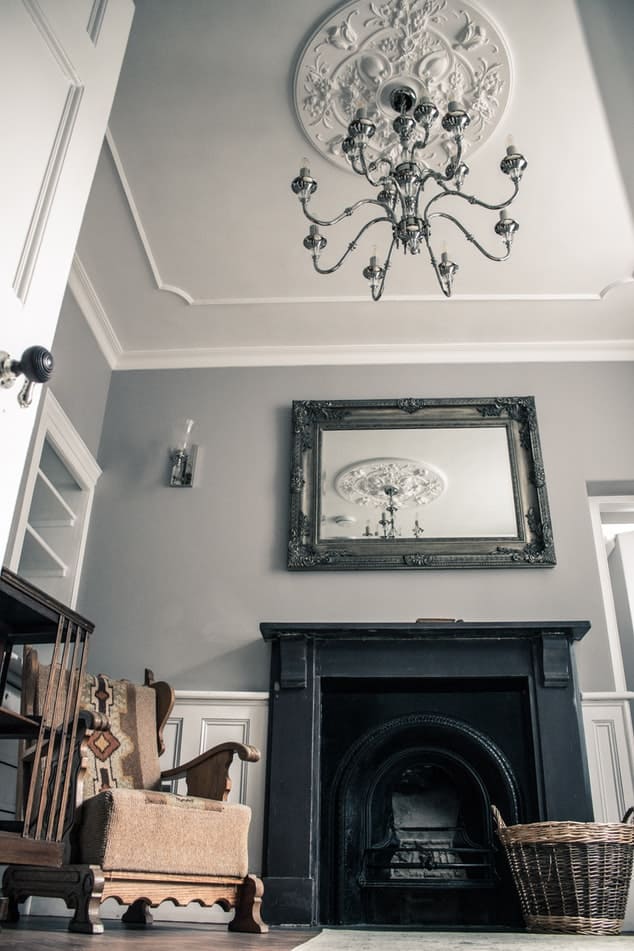 On top of the different lighting options out there for your disposal, a dimmer switch is an excellent way to control the lighting in your house.
Dimmer switches give you control over how bright the light is, and they're a smart way to keep the lighting calm while also saving on your electric bill. Installing them is pretty easy, so keep these switches in mind with any light installation.
Don't forget about candles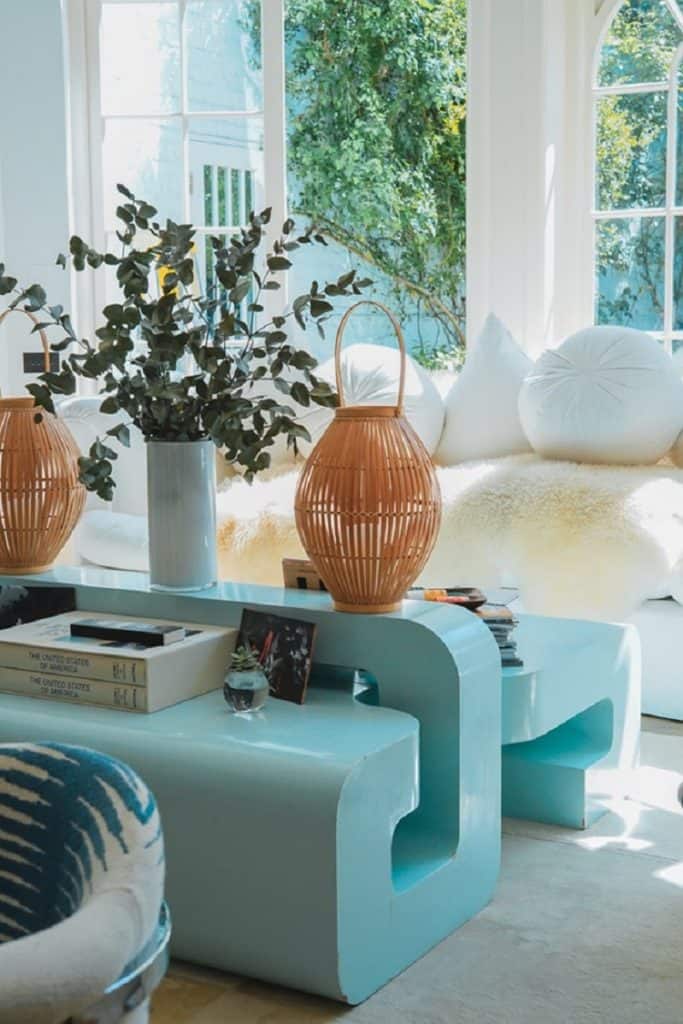 One alternate light source that your home will benefit from is candles.
Whether it's been a long day or a rainy night, candles can bring a great sense of comfort and relaxation to any room.
Investing in a candle holder for a wall or table can add to your room's design, and you can save on your electric bill by turning the lights off. 
Layer the lights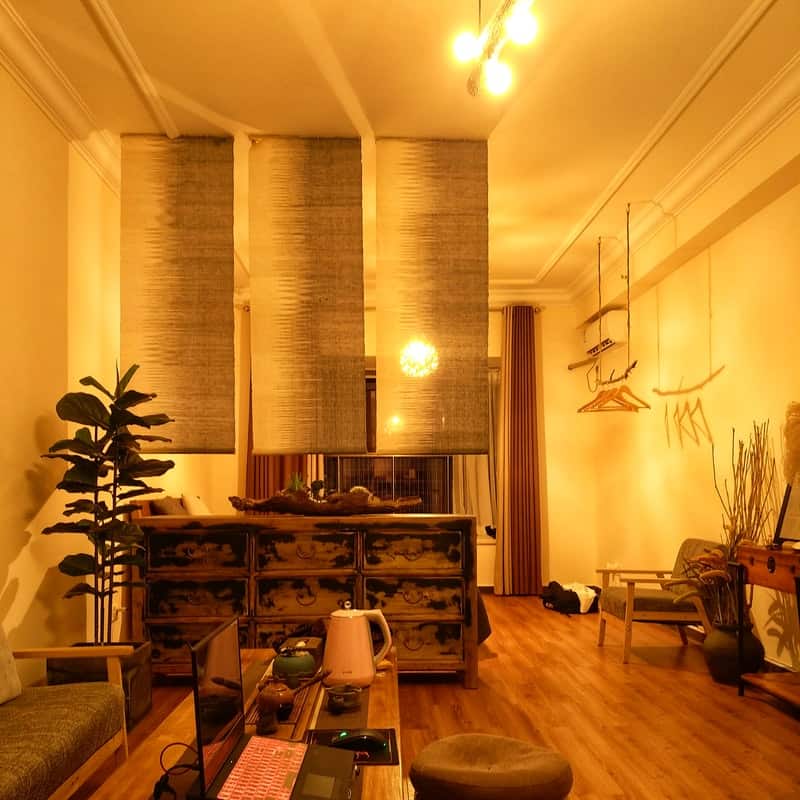 On top of all these different options for lights, fixtures, and alternatives, you can layer the lights as well!
Layering is one of the best ways to get the most out of your lights. Sometimes, one light source isn't enough to give your room that relaxing glow you're looking for. Utilizing multiple sources – ceiling lights, lamps, candles, etc. – can bring about the color and calm you're looking for in each room.
Clean the windows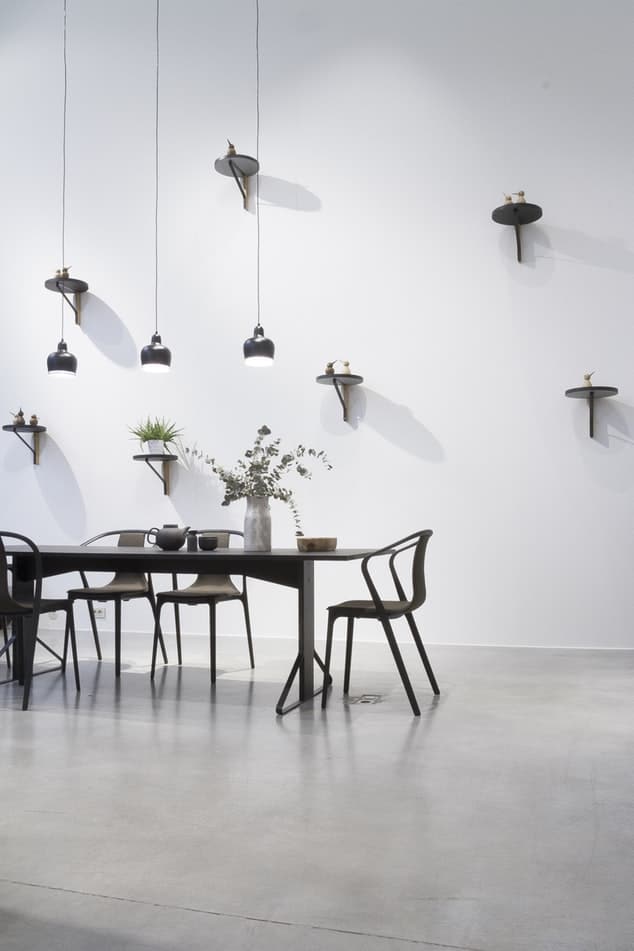 We've discussed sources of light when the room is too dark, but what about during the day?
Natural light is naturally calming, but many windows don't let the right light in. Giving your windows a deep clean, including the window sills and screens, might be all it takes to freshen up each room. 
Additionally, your window glass might be standing in the way of a more relaxing room. Although window replacements can be pricey, investing in window panes that are clear, waved, or even stained might be the finishing touch to any home renovation.
More tips for your stylish home
The 15 Best Luxury Candles on Amazon to Brighten your Home & Complement your Decor
10 Unique Picture Frames and Holders to Create the Perfect Photo Wall
16 Easy Decor Hacks to Make Your Home Look More Fancy
10 of the Most Stylish Minimalist Wall Clocks You Can Buy on Amazon