Within the past few years, we've seen a growing interest in everything wellness. With a more mindful approach on how we approach our day-to-day lives, the emphasis is now placed on maintaining our mental and emotional health, as we are actively working to ensure that all aspects of our lives remain balanced — our homes included.
This is why the real estate wellness market soared in 2017 to one billion dollars. But what about us regular homeowners, who weren't lucky enough to buy homes designed in such a fashion? Well, this is where interior design comes in to lend a helping hand.
There are a number of ways you can incorporate wellness design into your home. Let's go over a few easy ways to get started.
Bringing nature into your home
There is no denying that being around nature – or even just natural materials – can be incredibly soothing. Due to this, bringing the outdoors in is something that many interior designers who follow this trend will try to do, and it's also the easiest way for you to get started.
Start by incorporating plants and greenery in various spaces in your home. For instance, you can set up hanging plants so there are leaves and flowers dripping from the ceiling, you can encourage climbers to grow across your walls, and accentuate your decor by adding plants in creative pots.
If this seems like too much maintenance, then opt for furniture and furnishings in natural materials instead.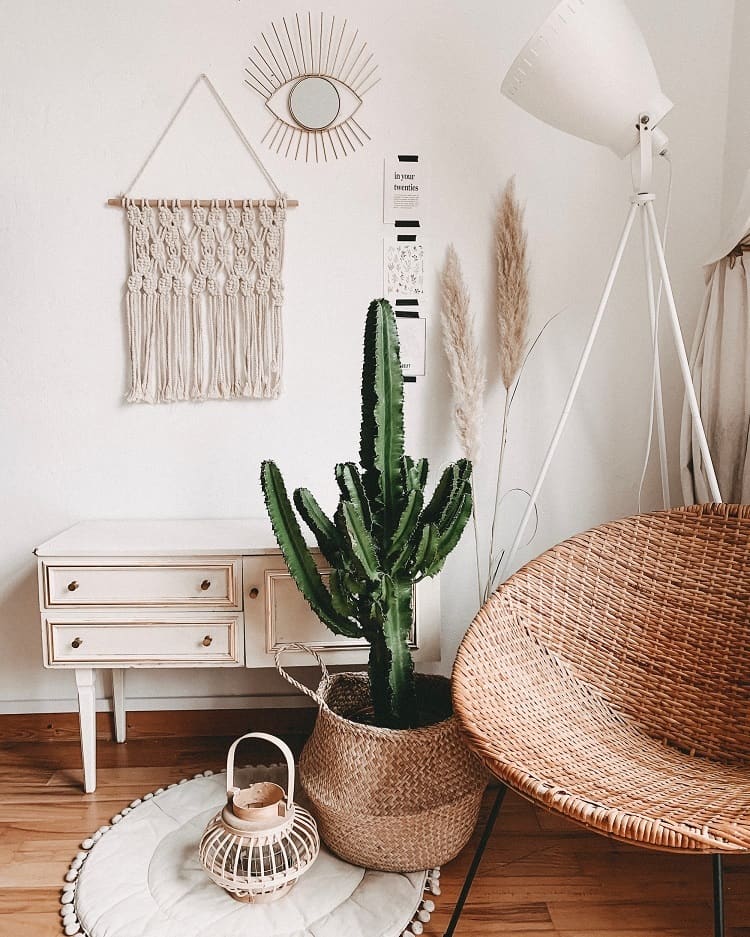 Stick to wood and natural fibers as much as possible. Since you will need to add metals to the scheme as well, it is best to opt for more antique-looking pieces.
Selecting calming color palettes
You probably know that the psychology behind the way our mind interprets color plays a big role in interior design. And even if you haven't yet read it somewhere, you instinctively know that certain shades can impact your mood and frame of mind.
It comes as no surprise to learn that many of the color trends for 2020 are based on this. For instance, there is a fair amount of focus on the color blue – which is known for its calming properties.
So, feel free to invest in navy or peacock blues. In case you prefer something a little brighter, then pinks, yellows, and orange are also great warm tones to consider. These shades too are associated with kindness, warmth, and enthusiasm respectively.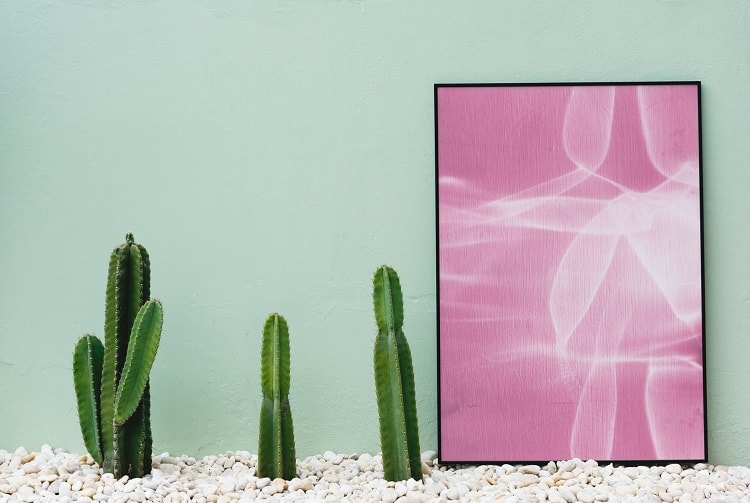 Let the light shine in
Natural light in your home is important for a number of reasons. First and foremost, it can help to brighten up your mood considerably. At the same time, being continuously exposed to light helps to regulate your circadian rhythm, helping you to sleep and wake at appropriate times. 
This is why it is important to ensure that your home is flooded with plenty of light. Windows and skylights naturally play a significant role. However, there is a lot you can do with your interior design to increase how light travels throughout the house.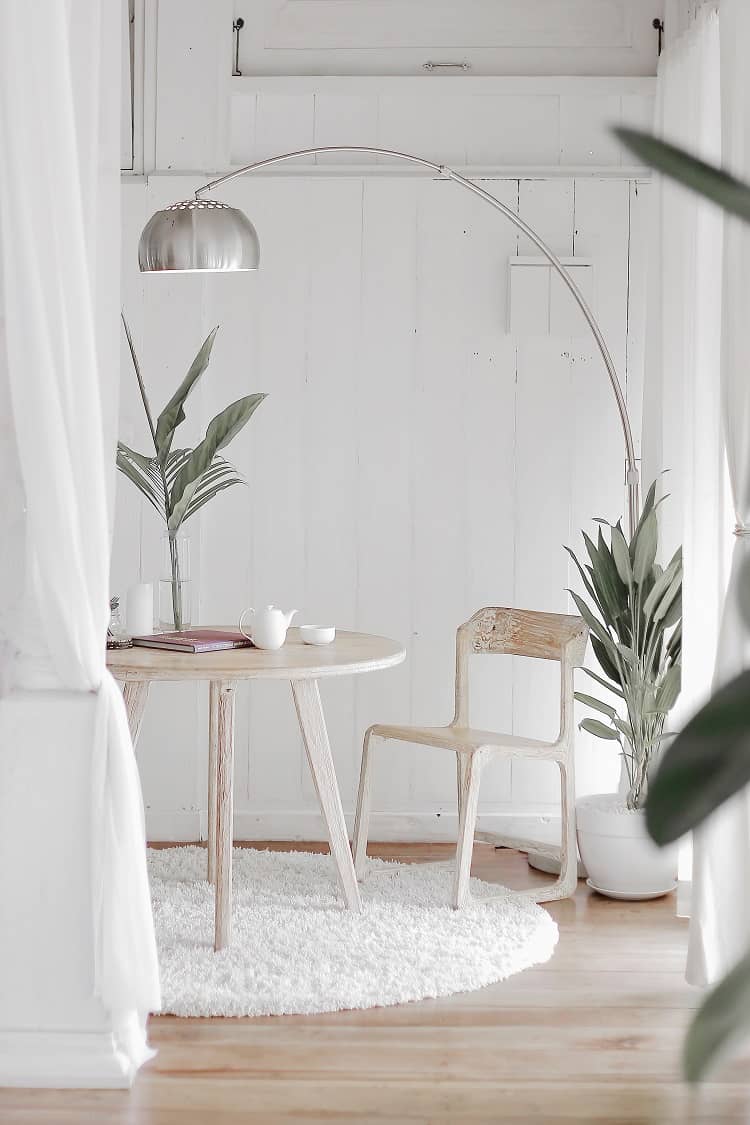 For instance, you can position mirrors opposite your windows so that the light bounces off to other parts of a room, or use light and bright window treatments to brighten the space.
You should also try to keep the walls and flooring in a lighter color so that the light is reflected rather than absorbed. Oh, and glossy paint, especially on the ceiling, can go a long way too.
Focus on ergonomics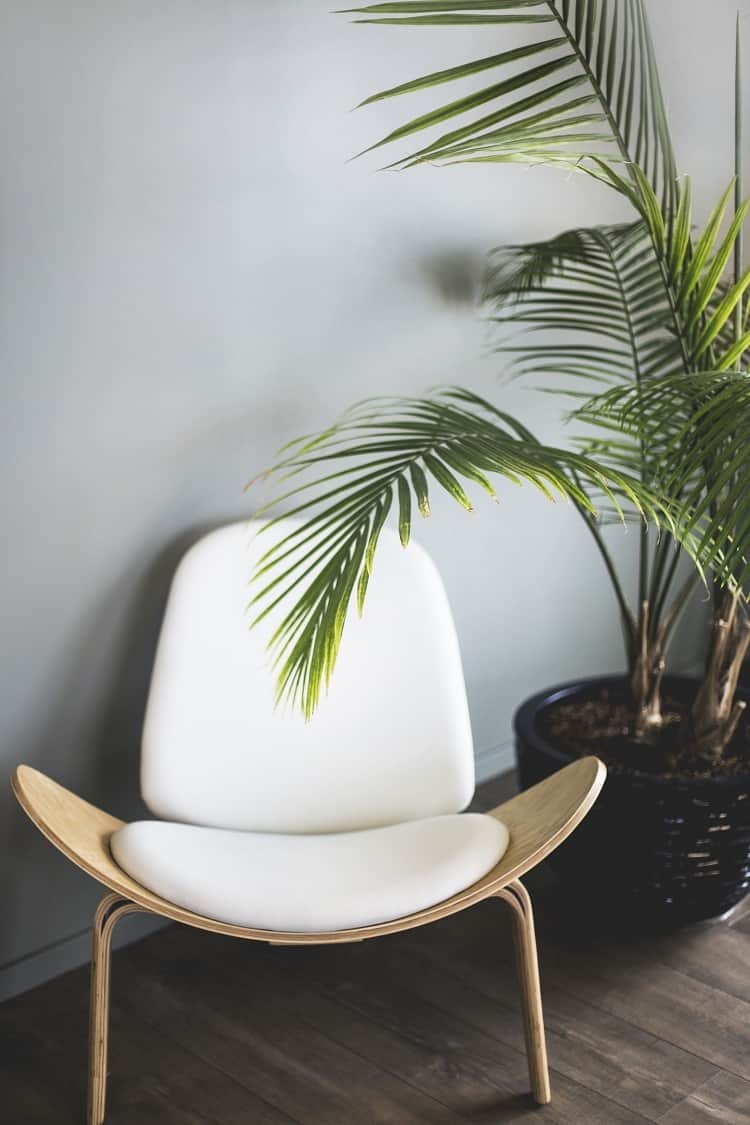 Naturally, wellness in interior design isn't just about how your house looks. It also has a great deal to do with how your home environment feels. Thus, the design must include elements of comfort throughout the space.
For instance, if you live in a warmer part of the country, it is only natural that you will need to set up many cooling units throughout the house. Some of these will need to be standalone devices. Now, rather than eschewing these products completely, find a way to incorporate them into the existing design.
Let's imagine that you have embraced a more natural theme for your interiors. Then, perhaps you can design wooden slats to cover the sides and top of the unit so that it isn't as noticeable. If you decide to opt for this route, make sure that no important outlet is covered up. There should be plenty of airflow in and out of the space as well.
Or, you could use nature-inspired stickers to help the unit blend in. At the very least, set up some plants around it so that it doesn't stand out too much.
As you can see, there are so many different ways to incorporate the wellness theme into your home. So, if you are looking forward to a happier and more balanced year ahead, then these are the tactics you should consider.
Keep reading
Top 10 Most Influential Interior Designers on Instagram
The One With the Friends Apartment – Reimagined in Different Interior Design Styles