*Please note that this article contains affiliate links, which means we might get a small commission off of any purchase you make as a result of this visit. Don't let that stop you from shopping, though; we really appreciate all your help and promise to give back more great content in return!
Bobby Berk knows his stuff. After all, you don't get to climb the proverbial ladder to success without standing out in the industry, and few industries are as competitive as interior design.
But the Houston-born designer is not one to easily let himself get discouraged. Growing up in Mount Vernon, Missouri — in the middle of Amish farm country — Berk powered through years of discrimination and homophobia.
In 2003, he moved to New York City with only $100 in his pocket, finding employment at Restoration Hardware and Bed, Bath and Beyond before moving on to Portico, a high-end home furnishing company. With no high school diploma or formal training, he worked his way up to creative director.
He soon launched his own online store, Bobby Berk Home, in 2006, followed shortly after by his first brick-and-mortar location in SoHo, Manhattan.
His path to stardom had already started to take shape, with new stores opening in Midtown Miami and Atlanta, an interior design service on Broadway in L.A., and regular TV appearances on networks like HGTV, NBC, CBS, and Bravo.
And since he is now the design expert of the Fab Five — the leading (and downright endearing) stars of the hit Netflix show 'Queer Eye' — we've seen four seasons that stand as testament to his keen sense of style.
Thankfully, he doesn't keep all his expertise to himself, but rather openly shares it — even when not in front of a camera. The design expert's website is full of amazing decor tips and guidance, including a handy roundup of Bobby Berk's favorite ways to decorate empty walls.
So if you have somewhat hit the wall (pun intended) on how to make your space pop with a unique and interesting piece in the background, then these designs tips might be all the inspiration you need.
Bobby Berk's top 6 choices for wall decor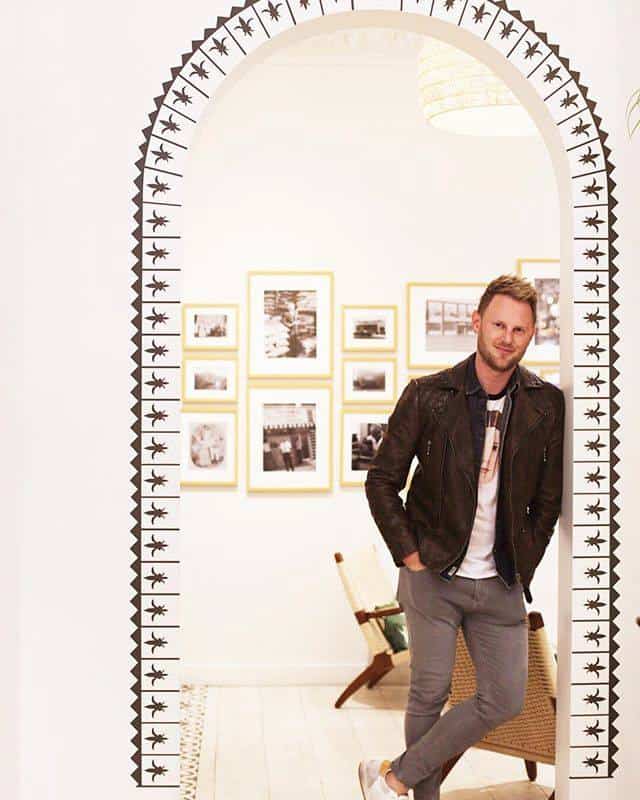 #1 Wall Art
'Nail, Hammer, Art, DONE!' suggests Bobby Berk to those looking for an affordable yet highly effective way to decorate their walls.
Wall art is available in all shapes and sizes and is extremely customizable. Whether you'd like your walls to pop out or provide subtle elegance, wall art can instantly help set the mood for any room around the house.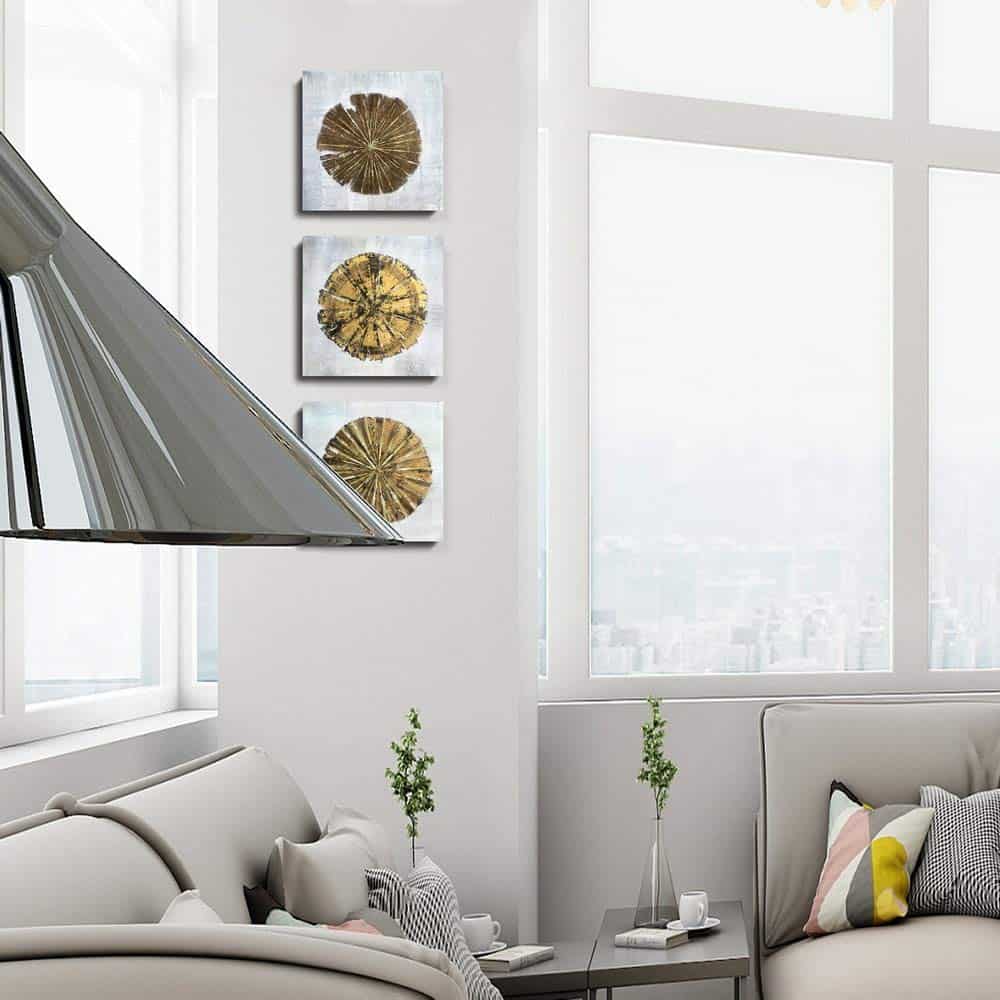 Wall art can cost you almost nothing or millions, depending on what you would like to invest in. The design star calls it the 'game-changer' since it has the potential to uplift any room with minimum effort, just like this super amazing abstract painting we found at Amazon: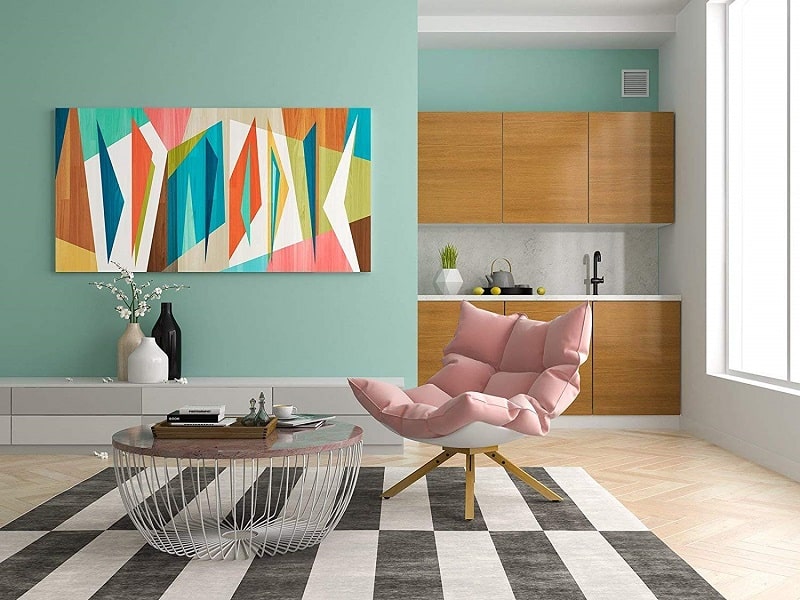 #2 Wall Lights
Wall lights are another great way to add dimension and character to plain walls.
You can opt for something quirky like this fun LED sign or do it the Bobby Berk way and opt for a 'classic piece that feels timeless, interesting and brings light in the room.'
He suggests finding something sculptural yet beautiful, like this vintage wall lamp: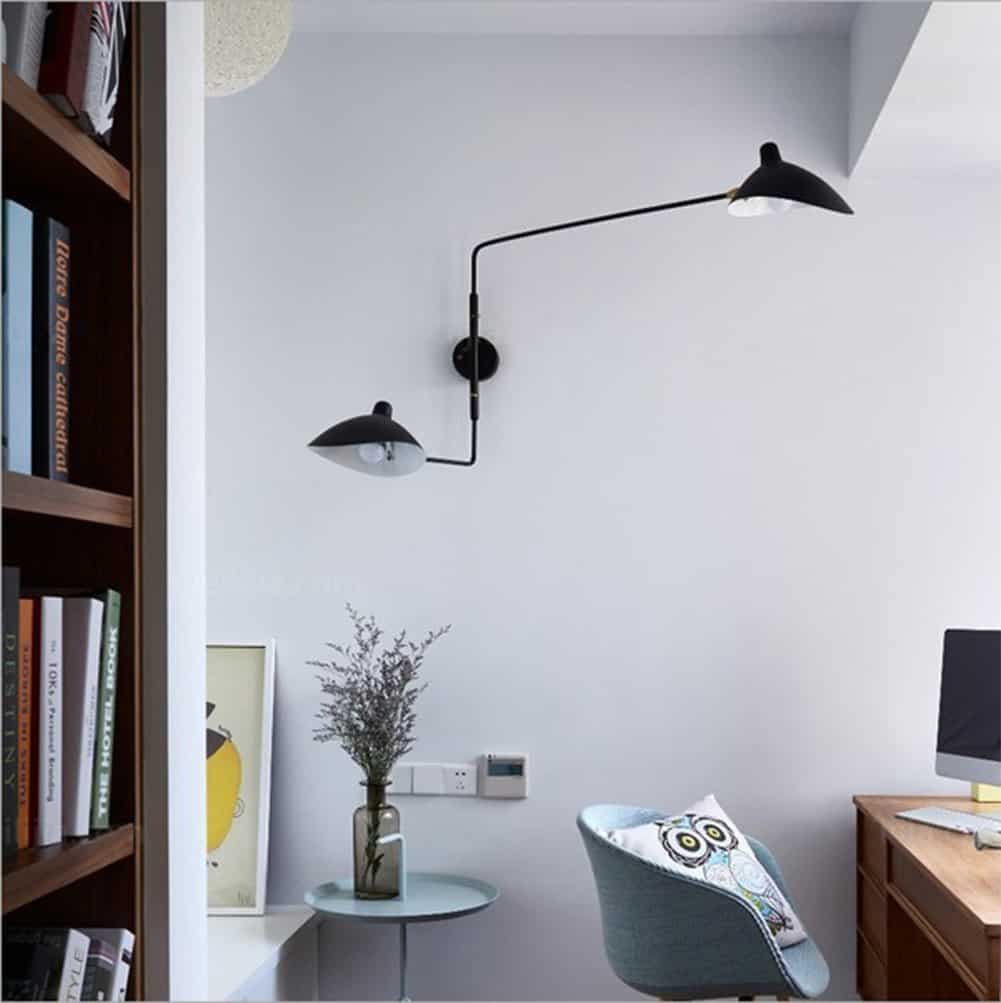 #3 Mirrors
Mirrors are the go to solution for almost anyone designing dark, small spaces. Mirrors can help reflect light around the room and also give it the illusion of more space where there is little.
Bobby Berk suggests using large, oversized pieces when using mirrors for wall decor.
'A few well-placed mirrors (especially oversized ones) can not only fill wall space but make the area feel quite a bit larger than it was before,' says Berk.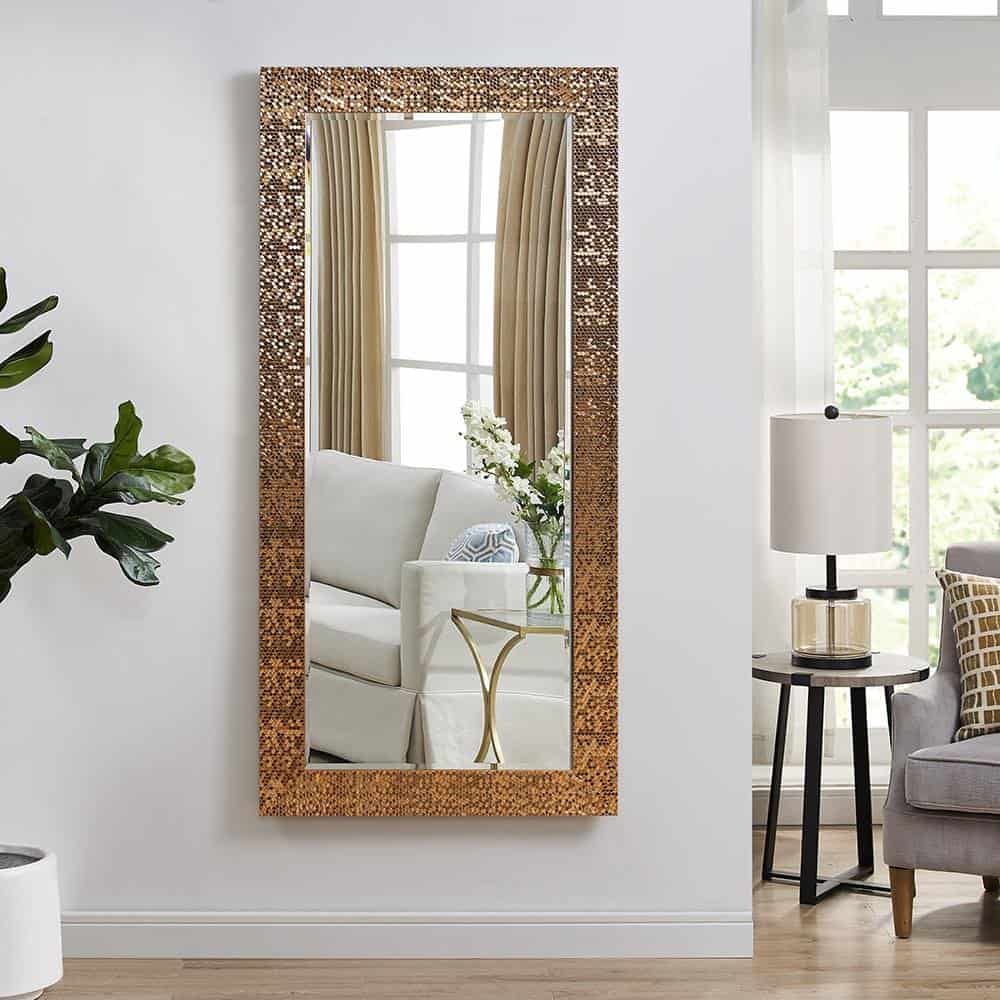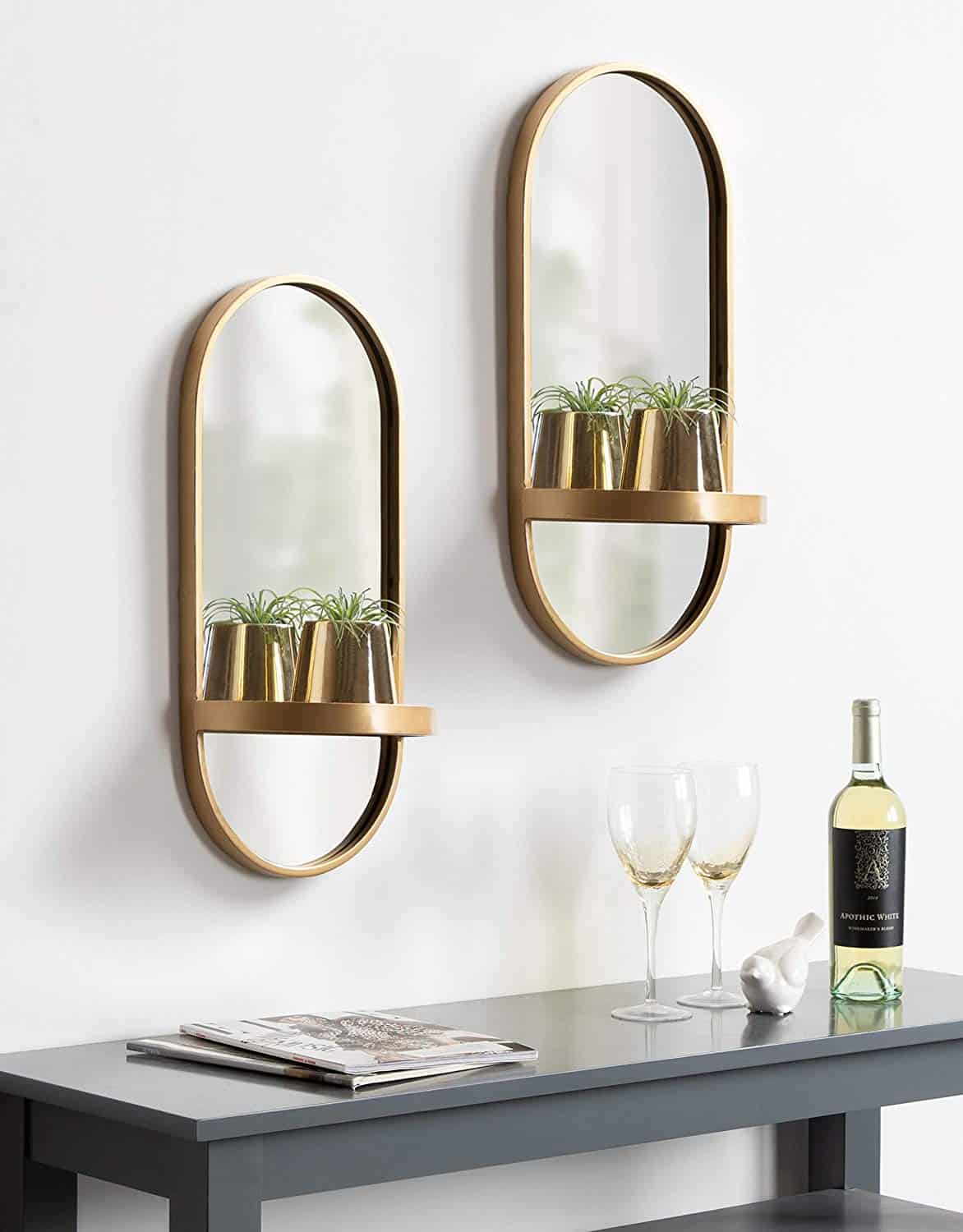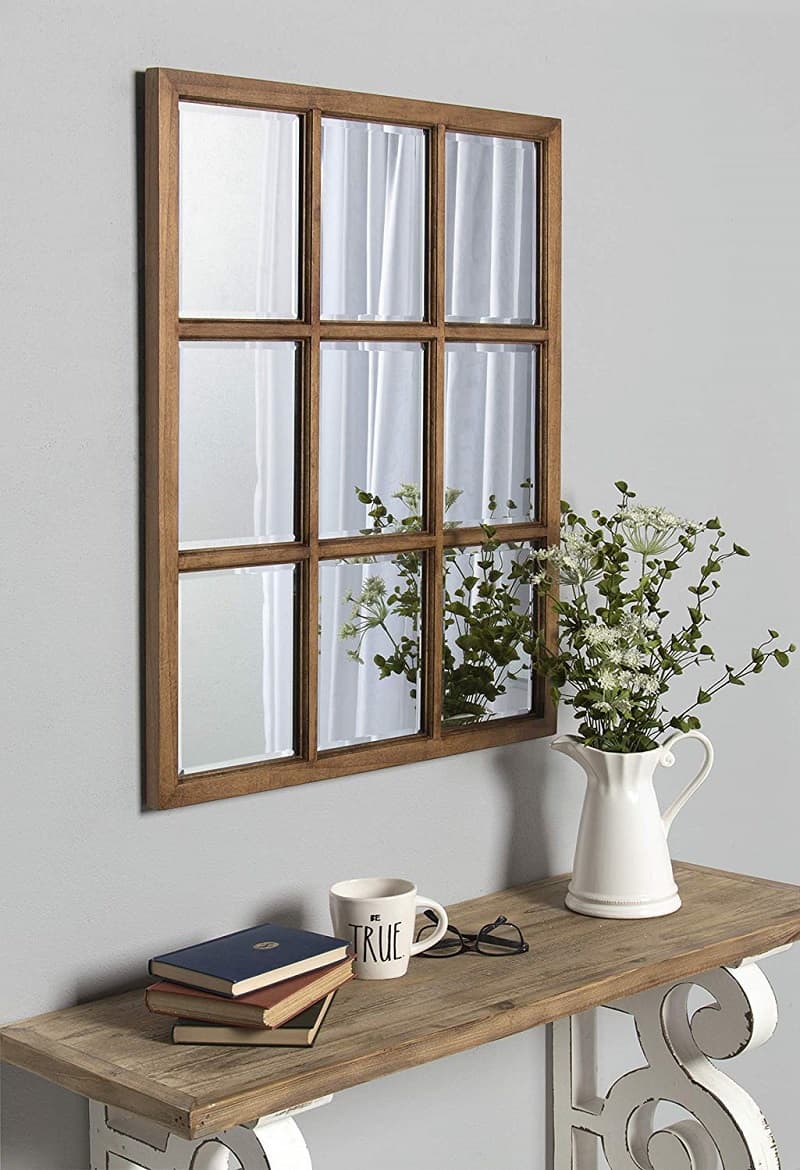 # 4 Wall Tapestries
People usually limit the use of wall tapestries to their dorm rooms. You would rarely see these smart, gorgeous and money-saving wall decorating solutions being used elegantly around the house.
But Bobby Berk definitely sees the potential where not many of us venture.
He suggests using wall tapestries to decorate large walls, adding they should preferably be 'something a bit more upscale and more handmade looking.' Well, that pretty much ends your confusion for decorating large empty spaces around the house.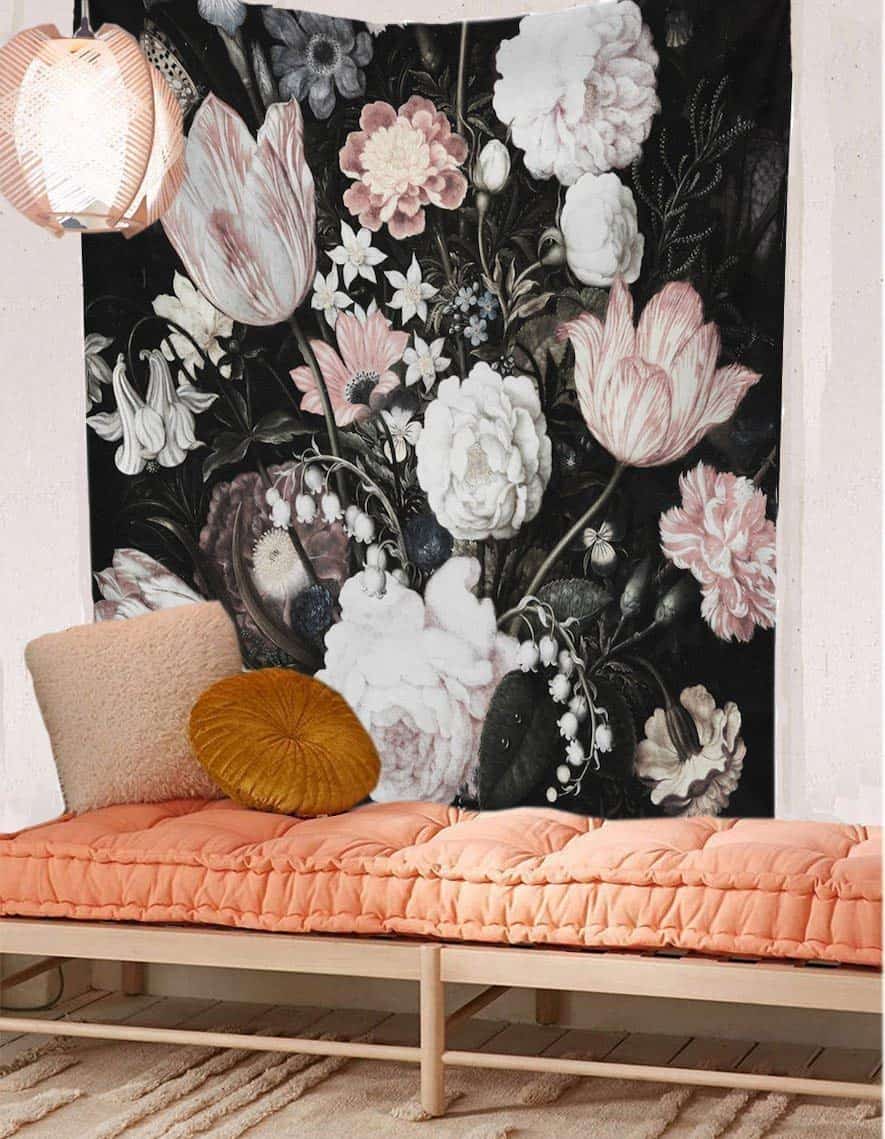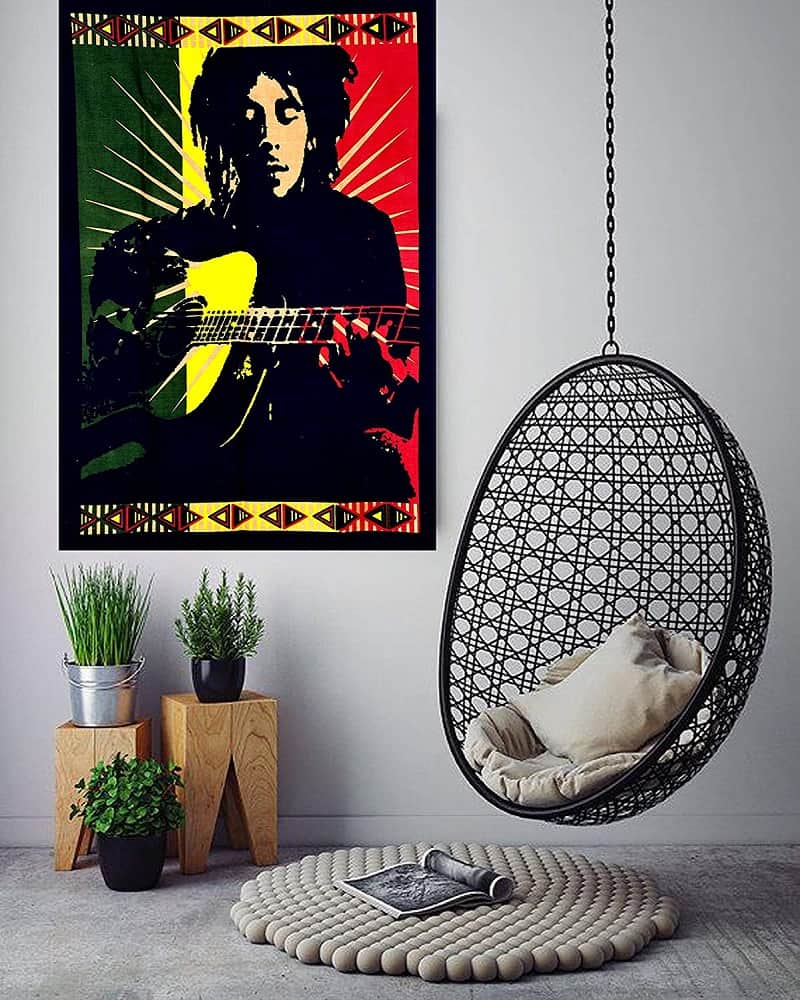 #5 Sculptural Art
"Every room needs a little bit of sculpture in it, and well if you can bring that in through the walls then you've done yourself (and your room) right."
Need we say more? If the interior design guru that transforms lives through his expertise says you need some sculpture on your walls, then you need to get them sculptures up!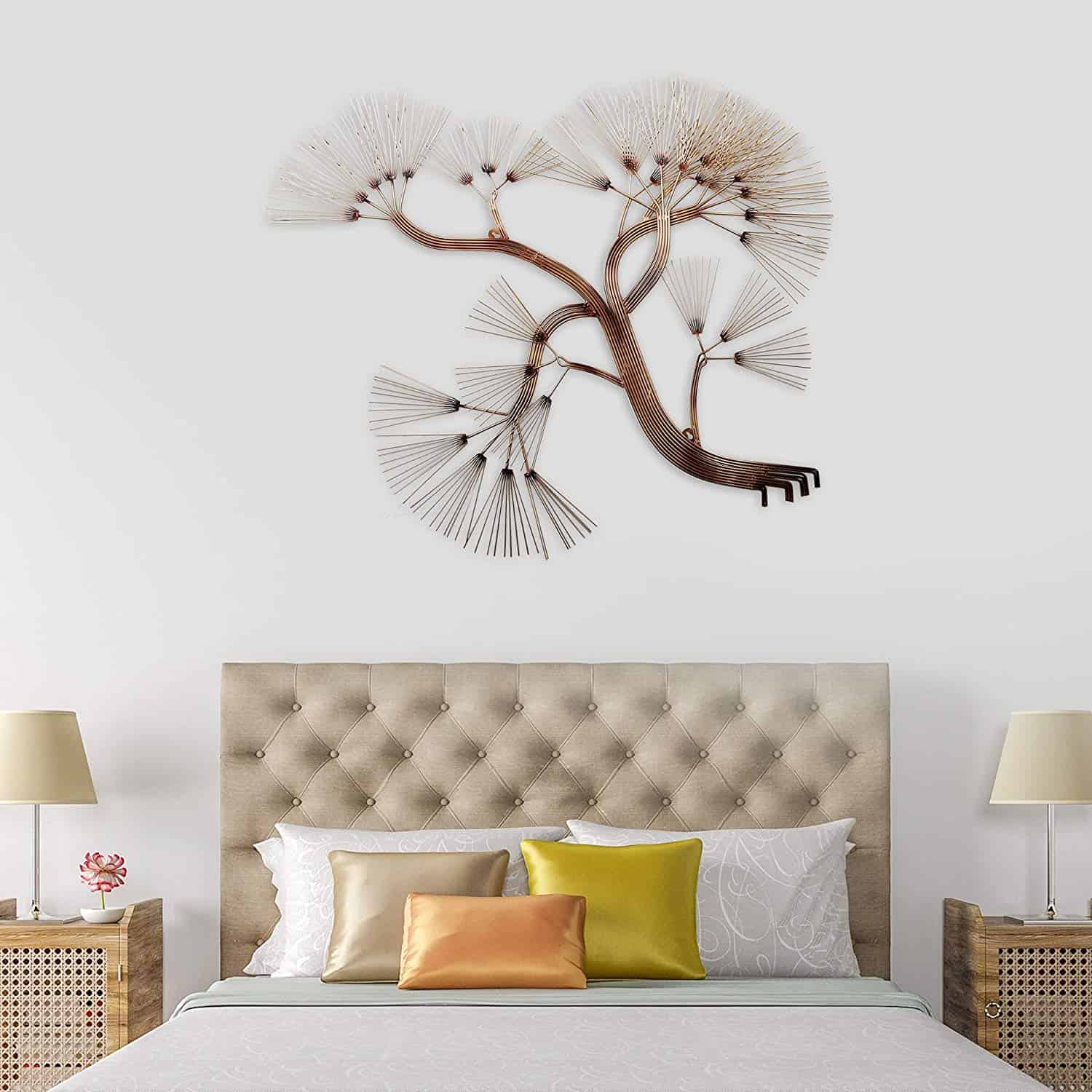 #6 Family Photographs
When was the last time you stopped by a photo wall or any other family photographs when you visited someone's house? We all put them up, but if they lack character and personality, then they will go unnoticed and unappreciated.
Mr Berk suggests using more candid family photos done in a more modern or original way.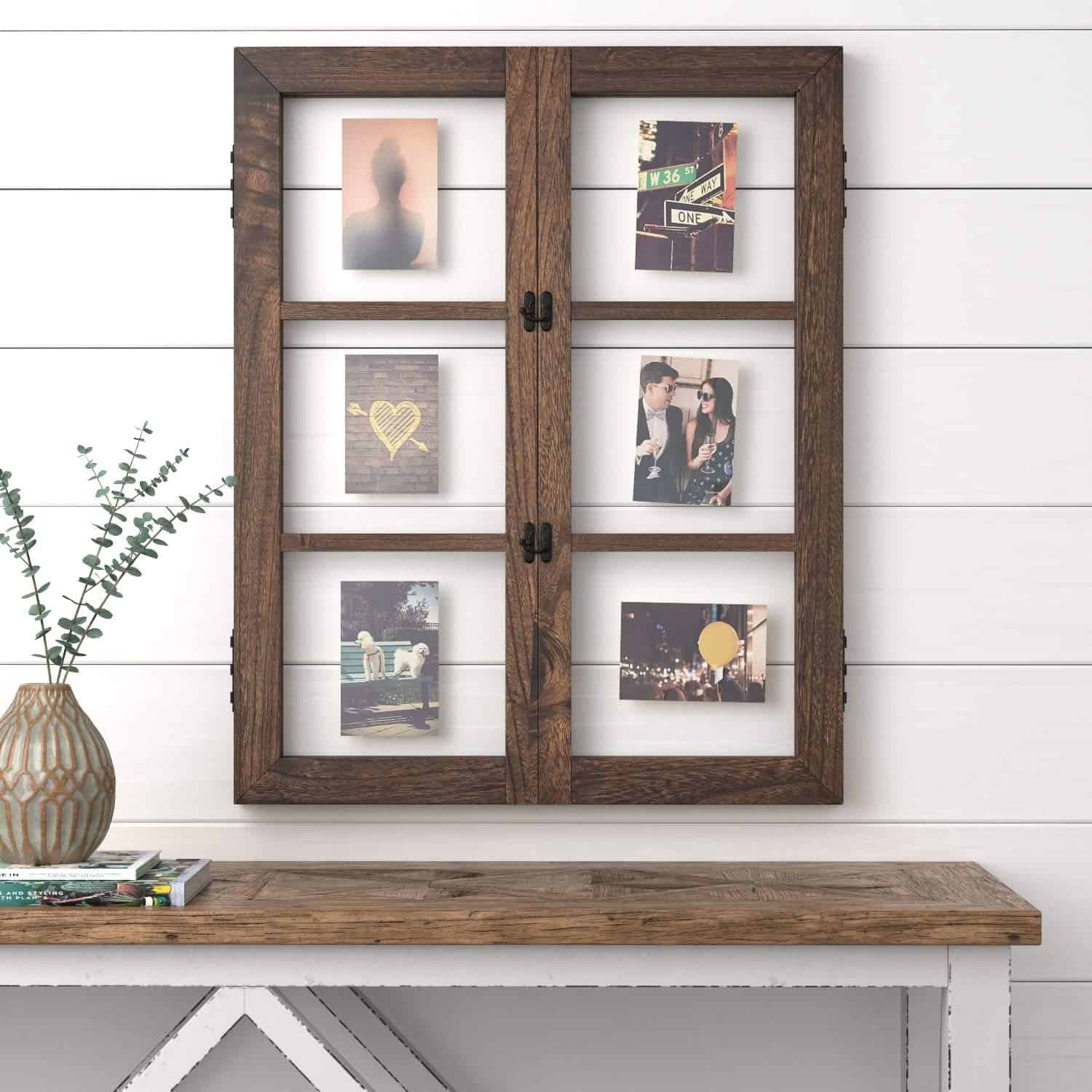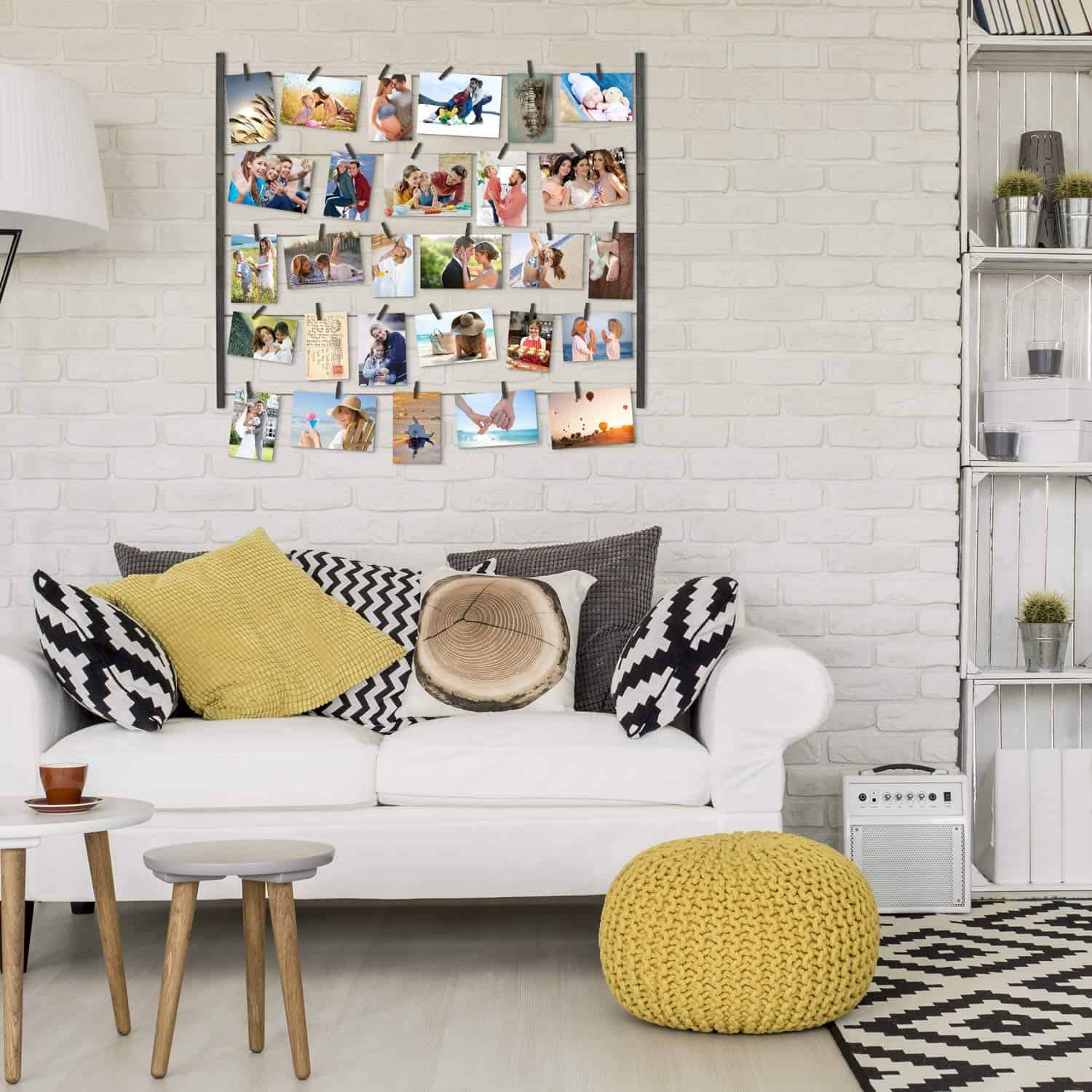 According to Bobby Berk, the biggest mistake people make when decorating their walls is to follow the standard guidelines. Doing so makes the walls look monotonous and lacking in character.
In order to turn your walls into curated masterpieces, you need to get out of your comfort zone, break the norms and redefine the rules of design!
Photo credit, leading image: Christopher Smith/Netflix
More tips for your fancy home
10 Beautiful Tiffany-Style Floor Lamps to Light Up Your Home
Why Hire a Professional Interior Designer? Here are 6 Top Reasons
10 of the Most Stylish Minimalist Wall Clocks You Can Buy on Amazon
The 15 Best Luxury Candles on Amazon to Brighten your Home & Complement your Decor