When you take on a small apartment, it doesn't have to feel cramped or closed in.
With clever use of materials and colors, and working with the proportions of the rooms, it's entirely possible to create a cozy home. 
It might be the case that simply reorganizing the space will help to make it feel bigger – for example, making use of of coat stands, using wall space for custom-built storage designs, and turning old pantries or fireplaces into features. 
Of course, you won't be adding anything to the square footage of your apartment, but clever solutions and a proper layout can definitely trick the eye into believing your interiors are more spacious than they actually are.
For the best advice out there, we asked the team behind Such & Such – online source for designer homeware, and they gave us these practical ideas to design your humble abode.
Best interior design tips for small apartments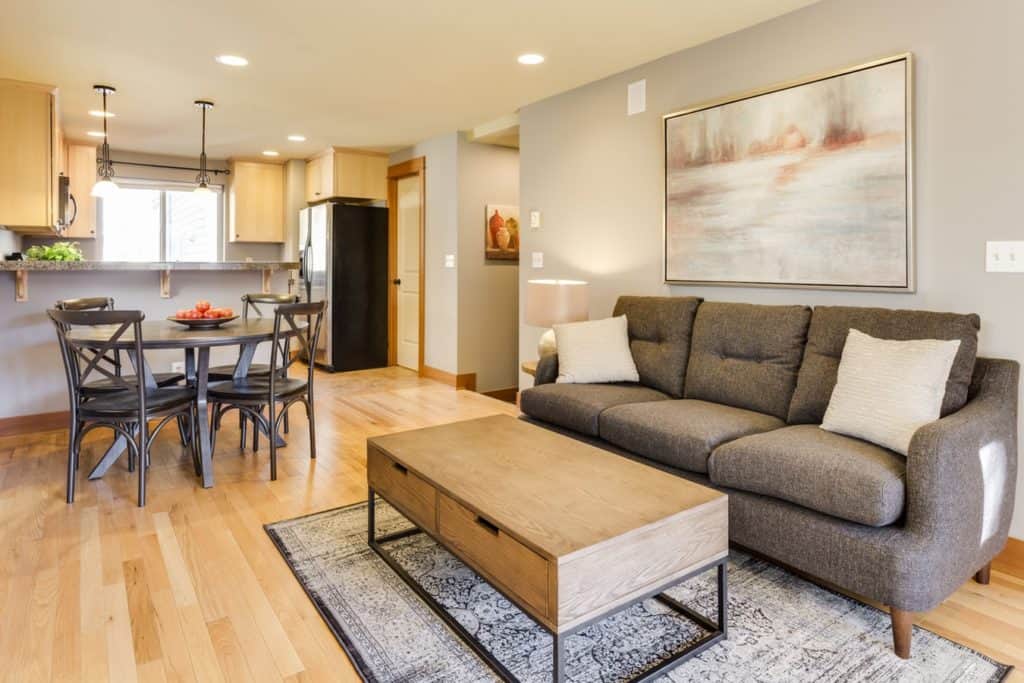 #1 Make a feature wall by painting a recess darker
If you have a recess in a main wall, such as for a fire place or chimney then you can create interest and depth in the room by painting the recessed area a darker colour than the rest of the room.
If your apartment has wooden floors then a nice dark green in the recess will bring depth and character to the room, particularly if the rest of the room is then a nice light colour such as white or a warmer cream.
#2 Choose furniture for the space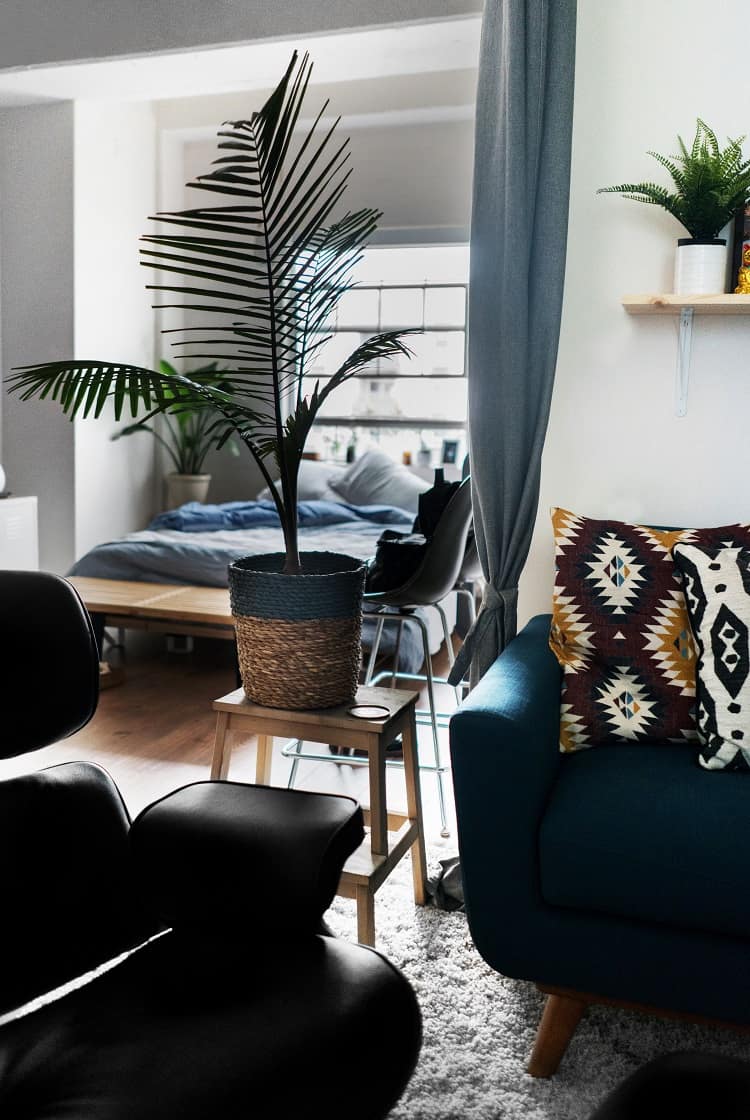 If the size of the space you're working with is limited, you'll have to think outside the box when it comes to furnishings and choose pieces which fit well within the space.
If you can't fit a traditional sofa in without taking up the whole room, for example, then go for a futon or two soft armchairs instead. 
If you don't have the space for a traditional coffee table, go for one which doubles as a storage chest, or pick a nest of tables which can be tucked away when not in use, as an alternative option.
Go for wall lights rather than floor lamps or ceiling lights which encroach on the room space and opt for clever storage units so you don't need lots of bulky shelving. 
#3 Use a round table
If you want a formal dining table but you are space limited, then opt for a round one, with chairs which tuck under, and store it in an unused corner, rather than having a huge rectangular table and chairs taking up all the room.
#4 Keep windows light and airy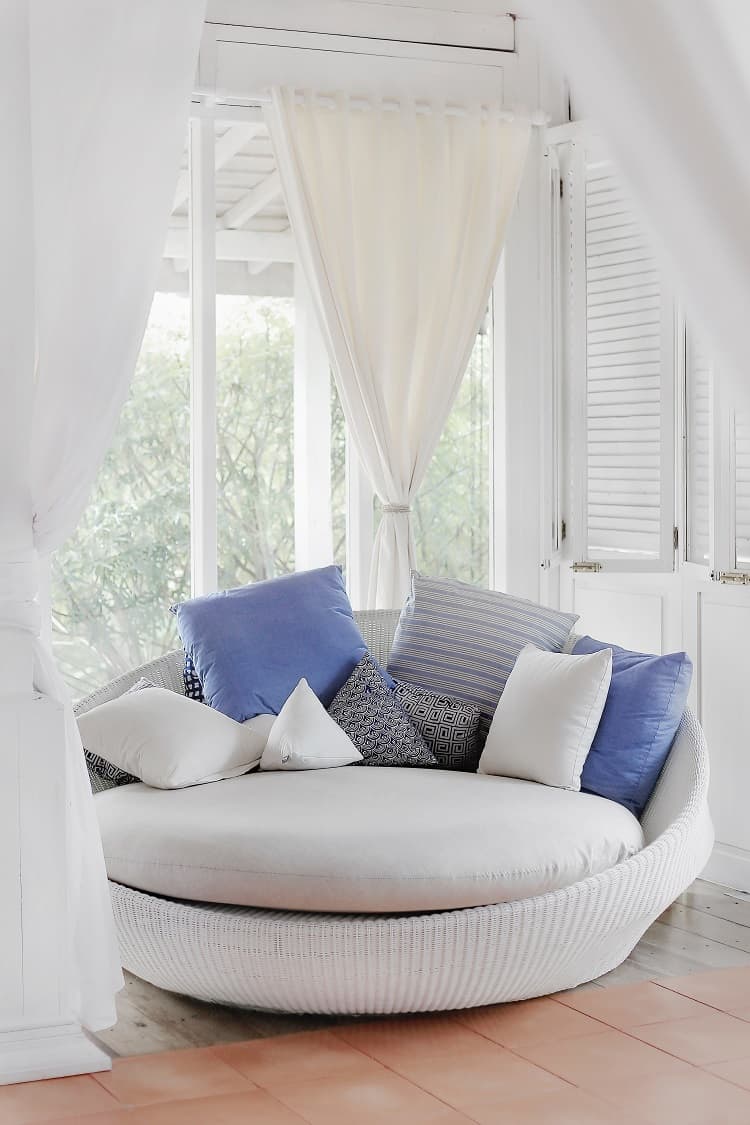 When trying to create an illusion of more space, keeping things light and airy is key so when it comes to window dressing, less is more. Avoid heavy wooden curtain poles and long dark curtains.
Lighter blinds which can be rolled up out of the way during the day will ensure that all the light possible enters the apartment during the day, making it feel bigger and brighter.
Avoid placing furniture in front of windows which then block the view and the light – it's all about careful placement to create the illusion of more space and to avoid feeling cluttered.
#5 Use mirrors to reflect light and space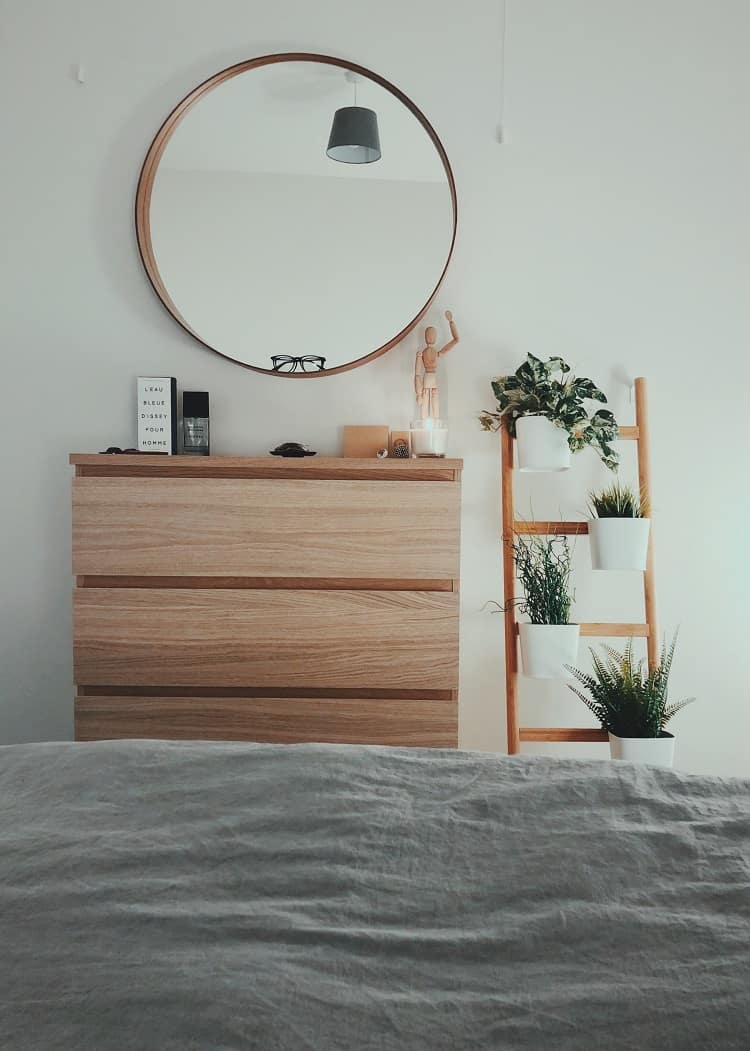 Another clever way to create the illusion of more space is to use mirrors in key places, to reflect the light and add an extra dimension to key walls within the apartment.
PROMO: Choose from Thousands of Decorative Mirrors & Find the Perfect One for Your Home
#6 Use a single flooring option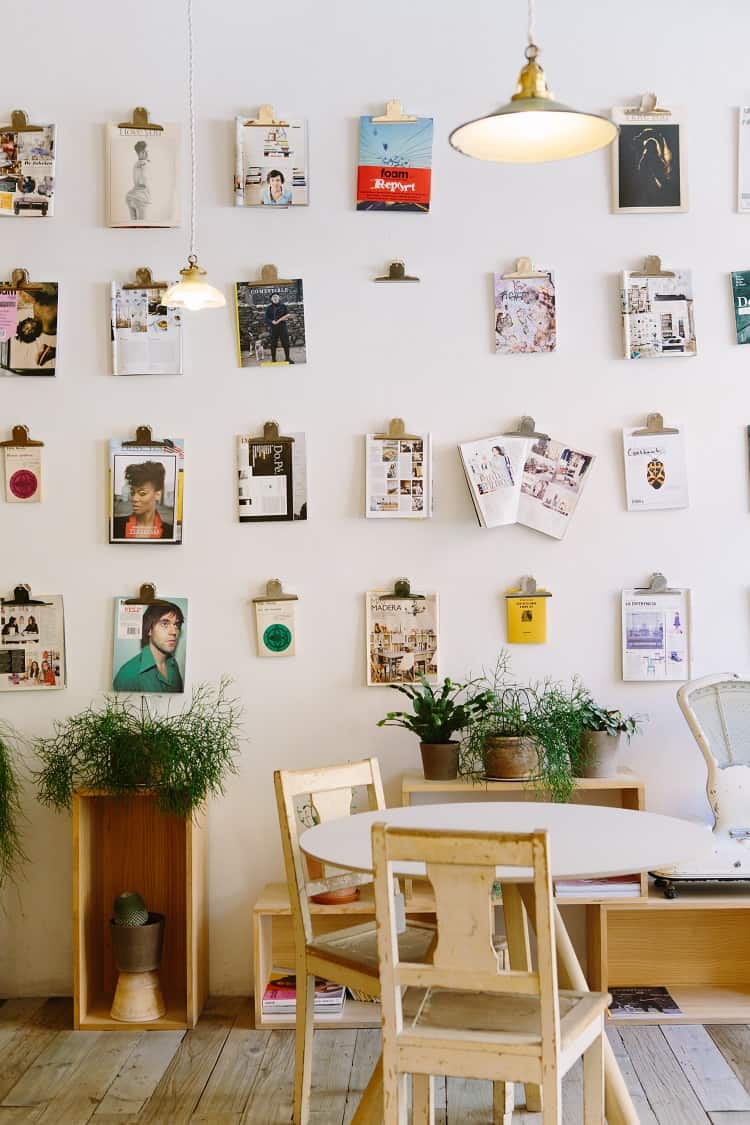 Particularly in an open plan apartment, if you stick with the same style and colour of flooring throughout the apartment it creates a much more flowing, streamlined feel, making it seem bigger.
Blocks of flooring with different colours can split the apartment making it seem more closed in and smaller so go for a classic wooden floor throughout and if you want some warmth and colour you can use rugs.
#7 Decorative wall fixtures
When choosing your lighting, go for decorative wall fixtures to brighten up the rooms without using up precious space. There are many designs and options available to fit in with any type of decor scheme. 
#8 Replace the doors
In a small apartment you can look at swapping out the doors as they need space to swing out to open and close and can take up space.
Think about sliding doors instead, or whether you even need doors at all – you could go for beaded curtains or other decorative ways to separate the rooms.
#9 Use quality materials
When planning rooms like the kitchen and bathroom, because the spaces are small you can spend more on quality materials like the tiles and the work tops, to create a real luxury look and feel. 
Go for expensive fixtures and fittings which create that top-of-the-range look but fit perfectly within the space that you have.
Conclusion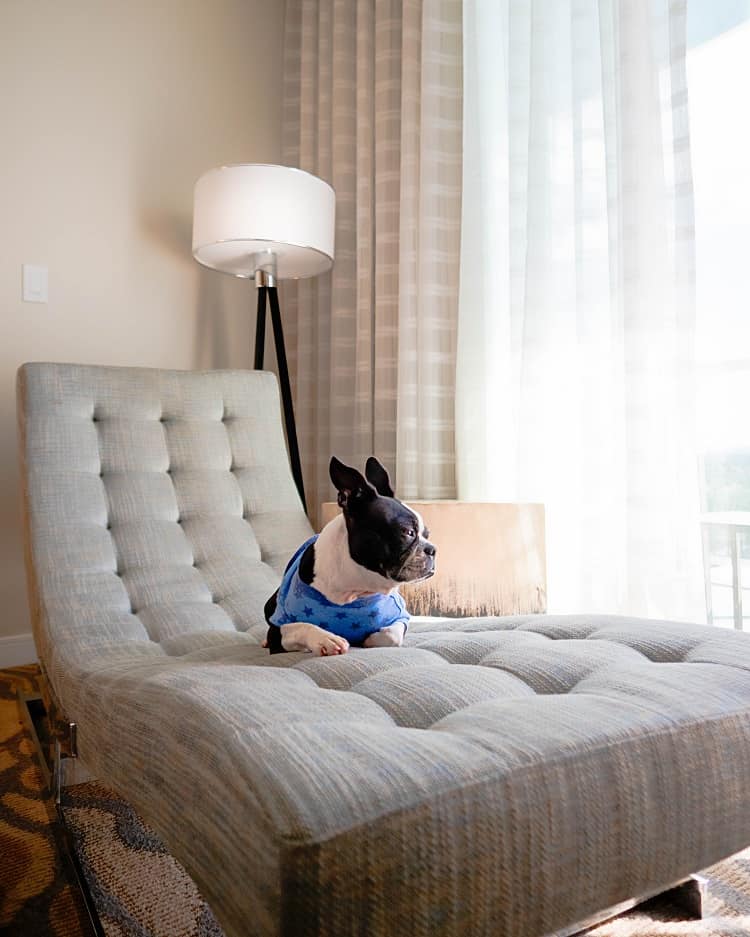 Having a small apartment needn't limit you in the way that you decorate your space and the way that you use the rooms.
Take every opportunity to make the space work for you and consider clever use of color and design to create the illusion of a bigger apartment. 
By not having to buy so many materials you can afford to go for more expensive options and create yourself a bespoke, luxury, airy space.
More tips for your fancy home
10 of the Most Stylish Minimalist Wall Clocks You Can Buy on Amazon
Here are 10 of the Coolest Housewarming Gifts You Can Buy for Your Bookworm Friends
The 15 Best Luxury Candles to Brighten your Home & Complement your Decor
The Cutest Cat Condos You Can Get on Amazon