More and more real estate shows have been popping up on streaming platforms and network TV in the past few years, and they all have something in common: tons of drama.
From Million Dollar Listing (and its many spinoffs) to Netflix's own Selling Sunset or Buying Beverly Hills, they all follow luxury real estate agents as they work, play, and scheme against each other — more often than not, with an emphasis on the latter.
But luxury real estate is much more than just a wild competition to nab the priciest listing or to find the right deep-pocketed buyer. It's a game of skill, determination, and hard work. And the newest real estate show to enter the scene makes a point out of showing just that.
The Biggest Deal I Ever Sold, a recently launched, online-exclusive series, interviews top-performing real estate agents and dives into the unique drive, mindset, and skills that helped them close the biggest sales of their careers.
It then takes them on a journey back to their very first listing, inviting them to share past experiences and the hard-earned lessons that paved their way to success.
Which makes it a must-watch for all agents and brokers who want to perfect their craft and learn from some of the best in the business. Watch all the episodes for free on YouTube (and make sure to subscribe to the channel to see new releases — a second season is coming).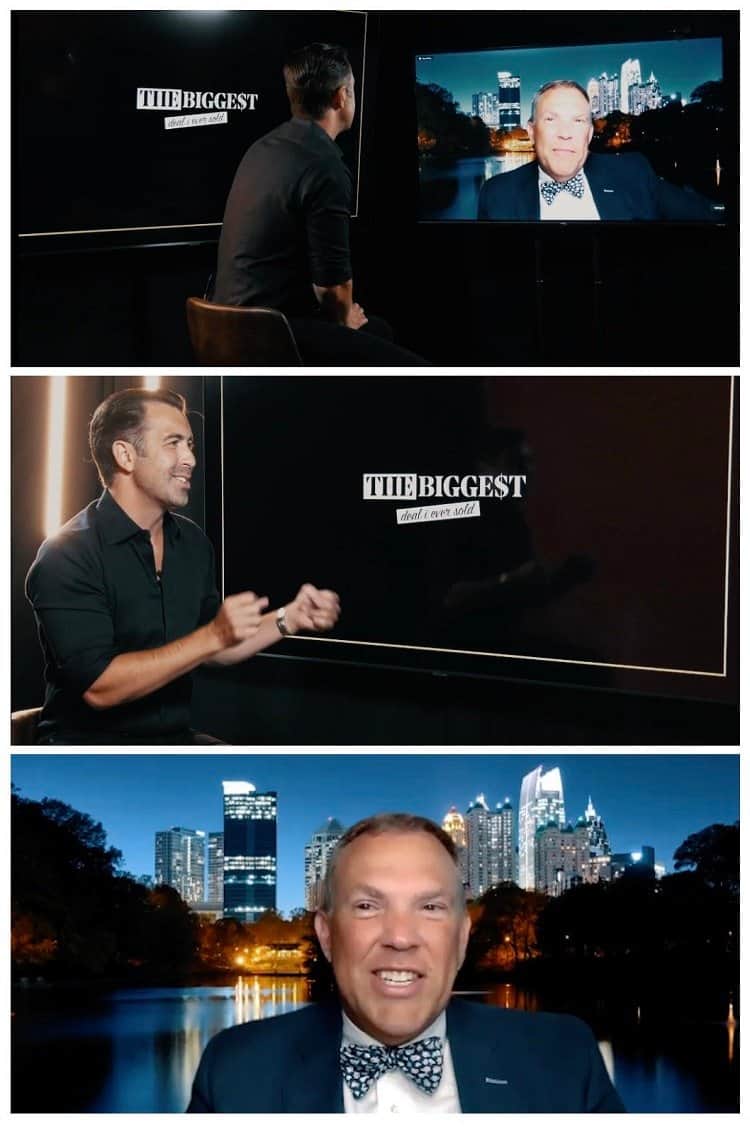 The show sets itself apart from other real estate TV series by cutting it short on the drama, and focusing more on what it takes to succeed in the business, with top agents sharing what they've learned throughout their stellar careers.
Speakers include top producers like Bill Rawlings from Atlanta Fine Homes Sotheby's International Realty, Susan Canavan of Canavan Coit & Associates, Geoff Bray from Engel & Völkers Minneapolis, and Thomas Wright, owner, president and principal broker at Summit Sotheby's International Realty in Park City, Utah.
The first season wraps up with a bang, interviewing Joyce Rey, the record-breaking Beverly Hills real estate agent behind some of the most expensive home sales in the United States.
Watch the episode to learn all about how she closed on her world record-setting $195,000,000 listing back in 2019 (and many other memorable deals).
The show is hosted by serial entrepreneur Bill Svoboda, and brought to you by title closing software CloseSimple.
The series' producers are welcoming submissions for luxury real estate agents to be featured on the next season, so if you know anyone that would be a good fit (yourself included), make sure to nominate them here.