In what was arguably the best moment in late night TV last week, Alicia Keys sought to bring a note of humor/musical relief, and shared how she's been coping since the lockdown.
Going live on Stephen Colbert's Late Show from her home in California, Keys performed a freestyle version of Flo Rida's My House, perfectly capturing the times we're living in right now — while also poking some fun at her own situation and how much things have changed.
From the very start of the song, you know you're in for a fun treat, as the singer start by sharing how "I was Grammy hosting, now I'm home schooling…" Check out the rest here:
The song, both catchy and hugely relevant in the current state of events, gets the singer saying "You can't come to my house/ Suddenly two's a crowd/ Only Swizz is allowed/ We don't have to go out."
And while that may be true — and we fully support social distancing and protecting those around us by staying inside — that doesn't mean we can't get to know more about Alicia Keys' house.
Alicia Keys and Swizz Beats own the Razor House
Back in September 2019, Alicia Keys and her powerhouse music producer husband Kasseem Dean, better-known as Swizz Beatz, bought an incredible mansion in the San Diego area for a cool $20.8 million.
The house is a one-of-a-kind architectural masterpiece known as the Razor House, and is perched on the edge of a cliff overlooking the Pacific Ocean. In fact, because of its unique setting and futuristic design, the house has long been speculated to be Iron Man's house from the Marvel movies (which is not a real house, btw).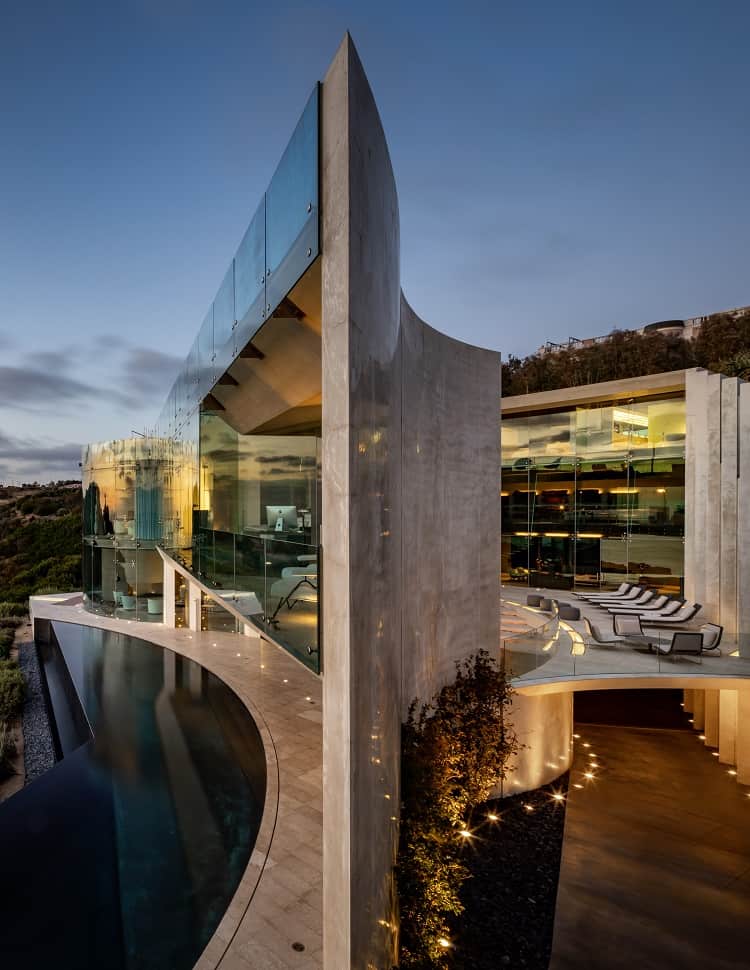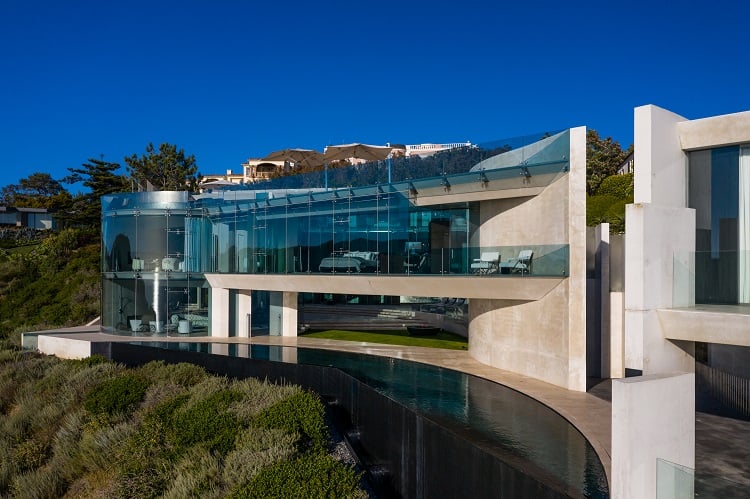 Designed by AD100 architect Wallace E. Cunningham, the three-level home comes with 6 bedrooms and 6.5 baths, and nearly every room opens up to stunning views.
Among its most notable amenities, Alicia Keys' house lists: fitness room, two steam rooms, a den, a theater, and a library with a custom-made Ralph Lauren pool table. To learn more about the unique mansion, check out our article on the Razor House.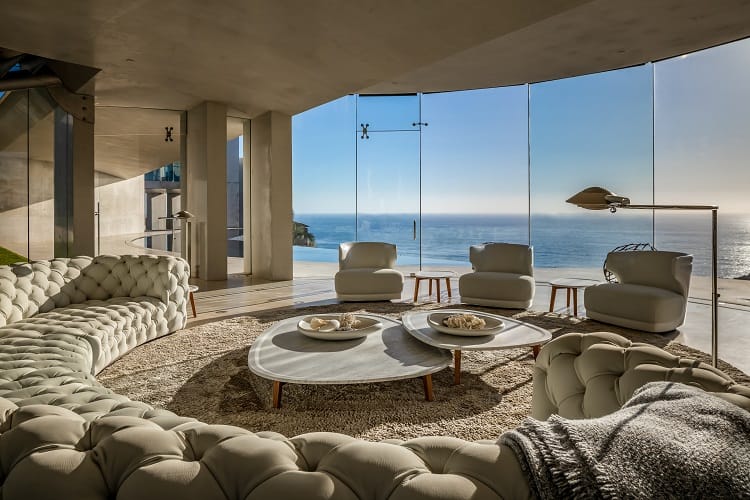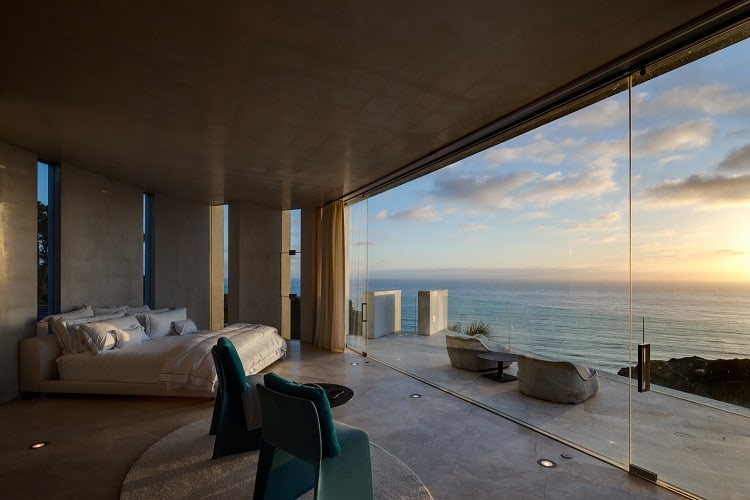 And while both Alicia Keys and Swizz Beatz also own other properties, we like to think that, as soon as talks about quarantine started, they took shelter here.
Especially since the house is plastered with windows that open up to unobstructed ocean views, which is pretty much the exact opposite of most cramped living situations right now.
Keep reading
Jay-Z and Beyoncé Live in a Bel-Air Mansion Fit for Royalty
The Story of Taylor Swift's Holiday House — Home to "the Last Great American Dynasty"
Britney Spears Calls This $7.4 Million Thousand Oaks Mansion Home
Celeb Spotlight: Cardi B's House in Atlanta is Pure Old-World Luxury