As the saying goes, if you can make it in New York City, you can make it anywhere. And in fact, many have.
Countless celebrities and A-listers, both past and present, call NYC home.
And that doesn't come as much of a surprise, since New York City is considered to be one of the best cities in the world with its diversity, culture, and world-class restaurant and art scene, attracting people in droves.
Not to mention that rubbing shoulders with celebs is a common day occurrence in the Big Apple. And several landmark buildings, from the Dakota building to the San Remo, are magnets for A-list residents, making it far more likely for you to bump into some of the biggest people in showbiz.
And we've found the most extraordinary (and luxurious) new listings that are suitable for the elite home buyer — especially if one key criteria is living in the same building as some of your favorite celebrities.
Here are 5 hot new listings in buildings where celebrities live
Whether it's movie stars, artists, rock stars or athletes, some of the world's most rich and famous have set up residence in the Big Apple.
If you're looking to follow in their footsteps — or just curious how much $$$ you'd need to shell out to to live in a star-studded building — we've rounded up 5 extravagant new listings located in buildings that some of New York's most famous residents have called (and continue to call) home sweet home.
A sprawling 5,000-sq. ft. apartment at the San Remo (145 Central Park West)
Listing Price: $19,975,000
Listed by Frederick Warburg Peters of Coldwell Banker Warburg, this 5,000-square-foot home is a crown jewel housed inside the famed luxury co-op, the San Remo, New York City's first twin-towered building.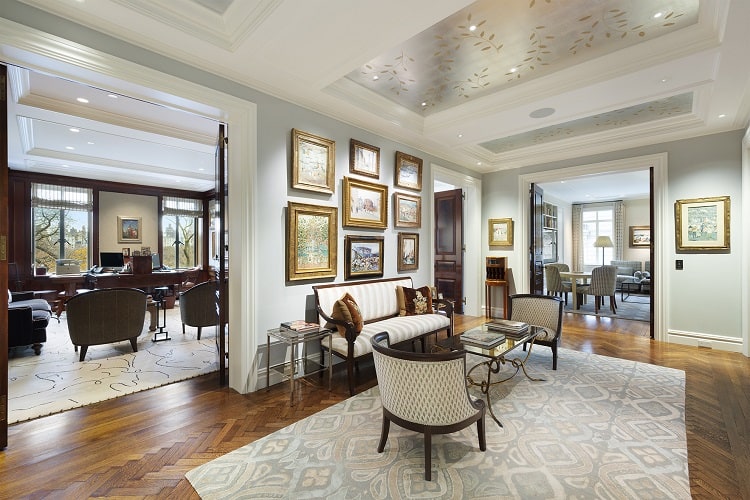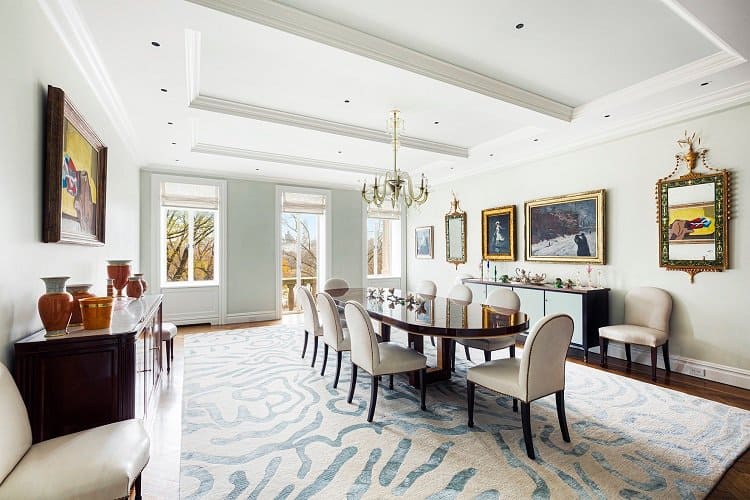 If you're not familiar with the building, the San Remo is a luxurious two-towered 27-floor co-operative apartment building in the Upper West Side of Manhattan located at 145-146 Central Park West between West 74th and 75th Streets.
The San Remo has been home to several celebrities, including Demi Moore and Bruce Willis, Tiger Woods, Steven Spielberg, Bono, Mary Tyler Moore, Dustin Hoffman, Diane Keaton, and Rita Hayworth, to name a few. Steve Jobs also had an apartment here, back in the day.
Featuring impeccable renovations and updates, the three-bedroom suite at the San Remo includes four bathrooms, one powder room, enormous rooms, brilliant lighting and French Doors opening to spectacular Central Park views.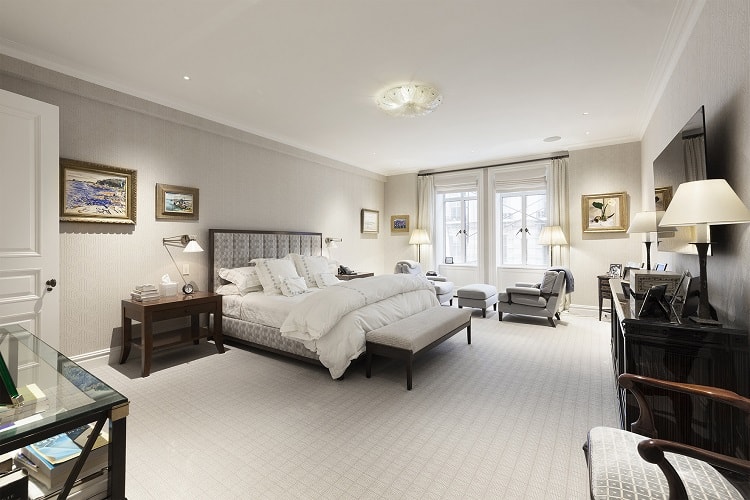 According to the listing, this is the most glamorous and livable apartment available today on Central Park West.
---
A three-bedroom at The Dakota (1 West 72nd Street)
Listing Price: $10,900,000
Listed by Annie Cion Gruenberger of Coldwell Banker Warburg, this 3,800 square-foot suite offers three-bedrooms of elegance inside the prestigious co-op, The Dakota.
Stunning as the apartment might be, owning it also comes with bragging rights of living in the city's most exclusive co-op building.
In fact, it's so exclusive that even celebrities like Madonna and Antonio Banderas have been turned away by the building's selective board.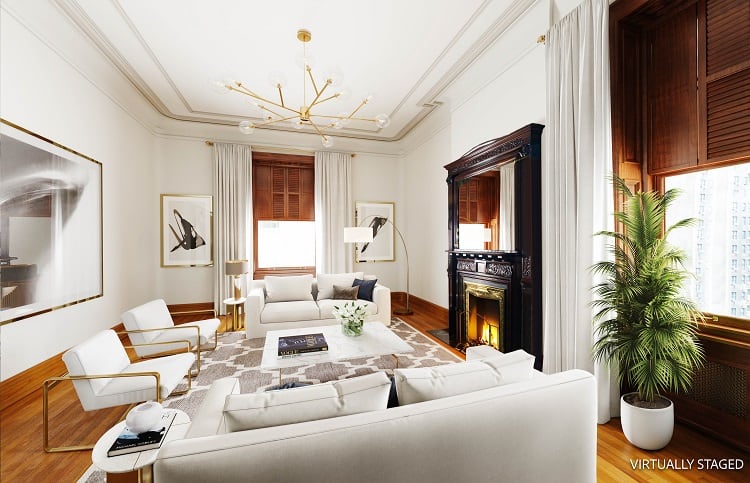 This unmatched apartment's design is truly breathtaking with gold-inlaid ceilings, Egyptian mahogany wood-panels, and stenciling throughout its walls and ceilings.
Featuring three bedrooms and three-and-a-half baths, there are top-of-the-line appliances and the most luxurious updates throughout the luxurious suite.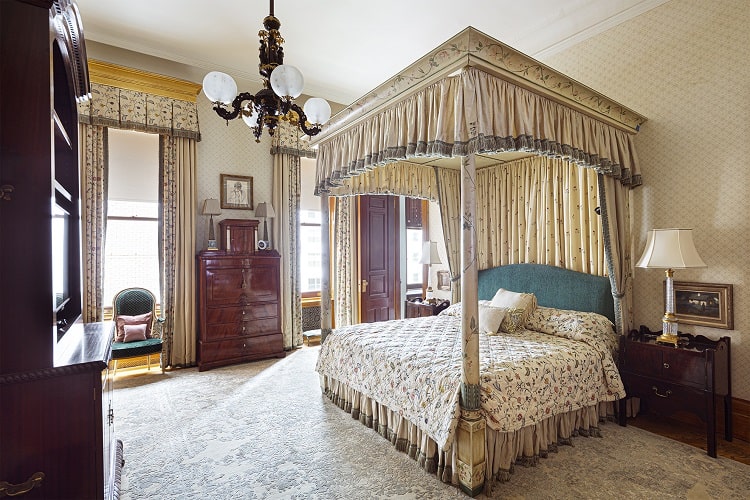 ---
A wonderfully restored & updated apartment at the Dakota (1 West 72nd Street)
Listing Price: $5,475,000
Listed by Lisa Chajet and Bonnie Chajet of Coldwell Banker Warburg, this lavish suite inside the Dakota building offers several luxe features, including 14-foot ceilings, meticulous woodwork throughout, three bedrooms and three all-stone bathrooms, to name a few.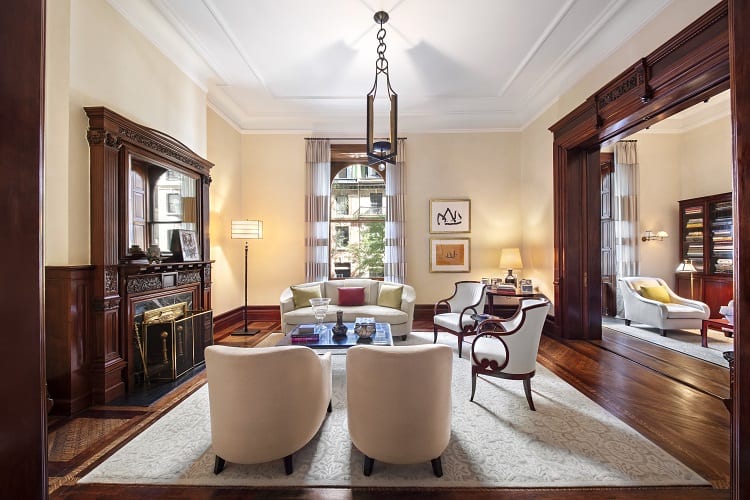 The Dakota is one of NYC's longtime landmarks, located just two blocks south of the San Remo in Manhattan's Upper West Side.
Often dubbed "the most famous apartment building in New York City," the Victorian-era German Renaissance co-op apartment is located on the northwest corner of 72nd Street and Central Park West in the Upper West Side of Manhattan.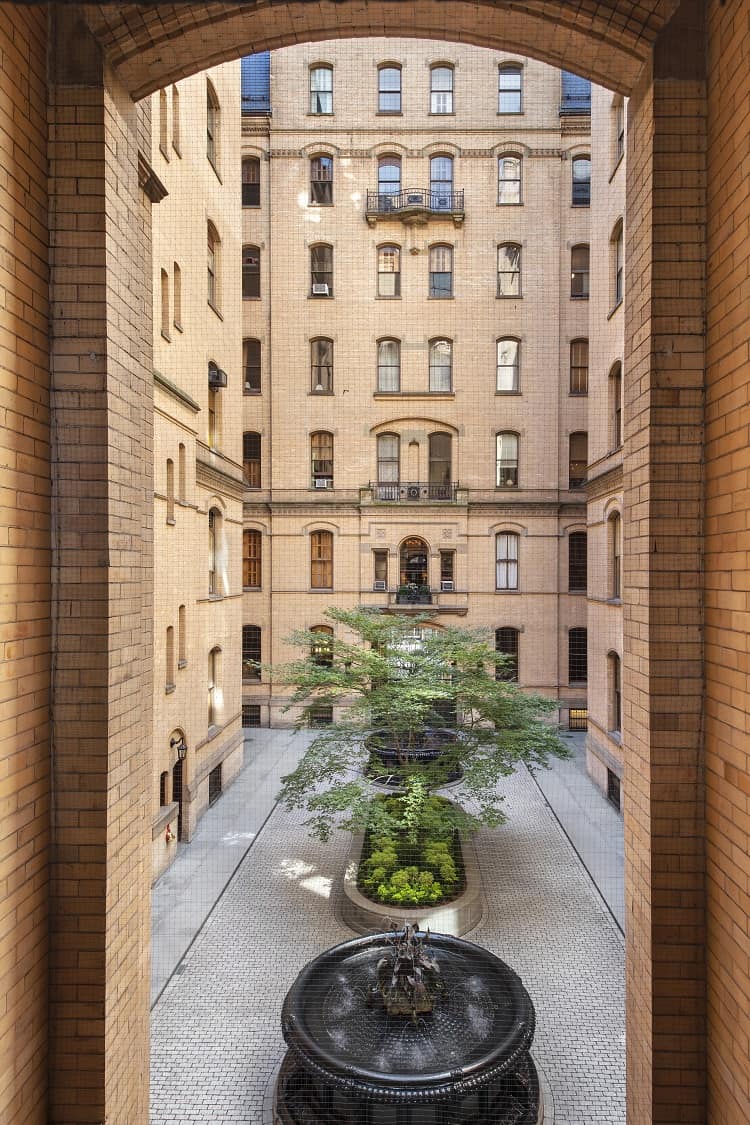 The Dakota has been (and continues to be) home to several famous residents, with its most illustrious occupants including John Lennon and Yoko Ono, Judy Garland, Roberta Flack, Lauren Bacall, Maury Povich and Connie Chung, to name a few.
To become a member of this highly exclusive club, interested buyers would have to shell out $5,475,000. Also included in the asking price: the highest level of privacy, security, service, and luxury in one of New York's most distinguished landmark buildings.
It's also worth noting that the home has been meticulously restored to showcase its historic character and detail, with the refinishing of the woodwork has been widely recognized to be among the very best in the building.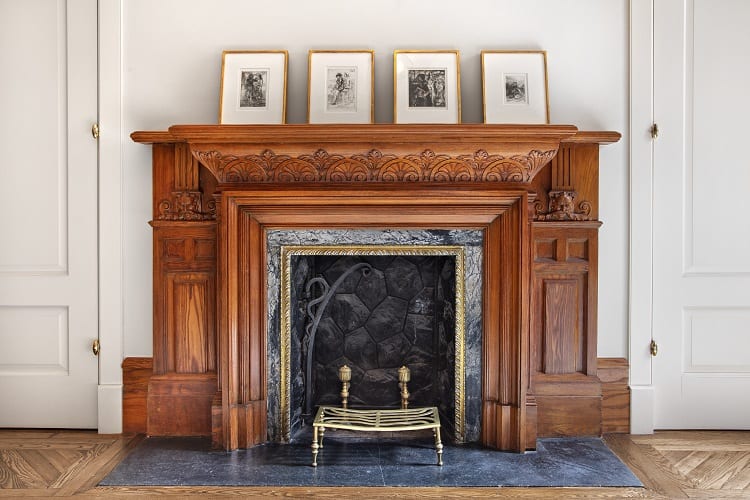 ---
A two-floor apartment at the River House (435 East 52nd Street)
Listing Price: $12,000,000
Listed by Lisa Tarnopol and Linda Reiner of Coldwell Banker Warburg, this astonishing seven-bedroom apartment spans two full floors at the top of the renowned River House co-op.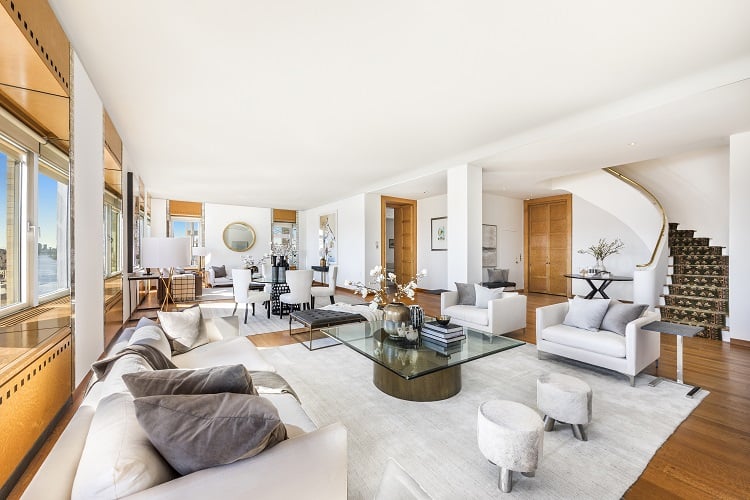 With both floors accessible via private elevator, the suite's two foyers open up to an elegant staircase, library with custom panels, a wood burning fireplace, a corner office space, and an ensuite bathroom for each of its seven bedrooms.
VIPs and A-listers such as actor Uma Thurman, author Barbara Taylor Bradford, and former U.S. Secretary of State Henry Kissinger have set up residence in the River House.
Located at 435 East 52nd Street in Manhattan, this 26-story iconic building was constructed in 1931. The River House has been notoriously known for having a strict board and turning away several high-profile New Yorkers, including Gloria Vanderbilt, Richard Nixon, Diane Keaton and Joan Crawford.
The current listing, priced at $12 million, sits at the very top of the coveted building. It packs 7 bedrooms across two floors, and its grand-scale rooms are accented by high ceilings, beautiful wood flooring and full-height windows, making it a sight to behold.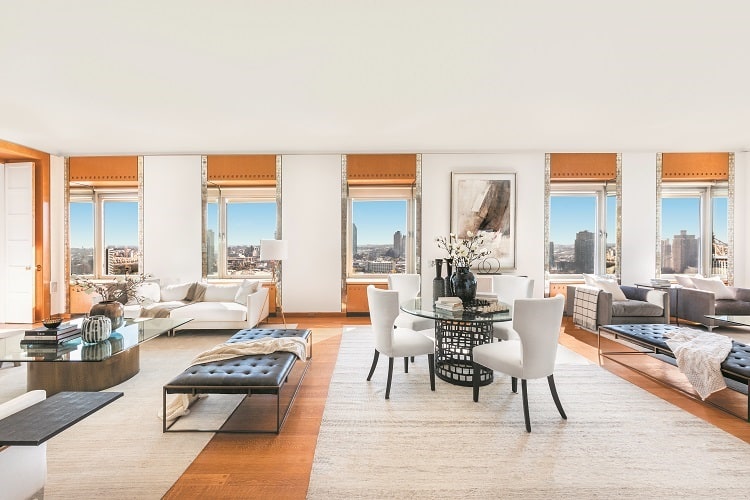 ---
A completely revamped three-bedroom at 15 West 81st Street
Listing Price: $5,250,000
Listed by Michael J. Franco of Compass, this 2,400-square-foot apartment is located only blocks away from Central Park, The American Museum of Natural History and the Rose Planetarium.
The sprawling three-bedroom, three-bathroom home is the definition of living large in Manhattan. The stunning home was completely renovated and reimagined to include extraordinary details, like its solid oak dining bar, Bulthaup cabinetry, and herringbone floors.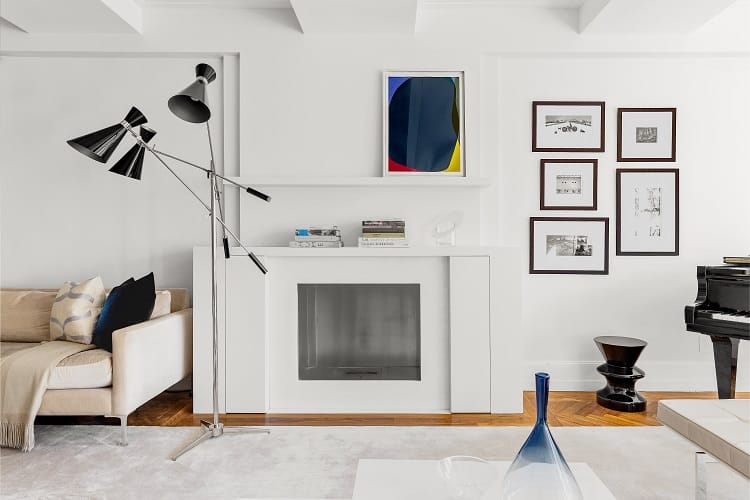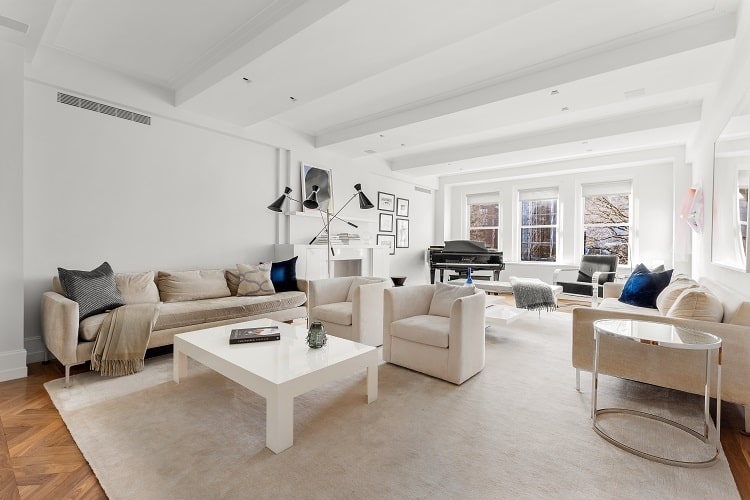 15 West 81st Street is a long-established, white-glove cooperative with a reputation for stellar service and is located on one of the most sought-after blocks in Manhattan just off Central Park West.
Emmy Award-winning actor Tony Shalhoub once lived in the building, which boasts one of the finest lobbies in the Big Apple.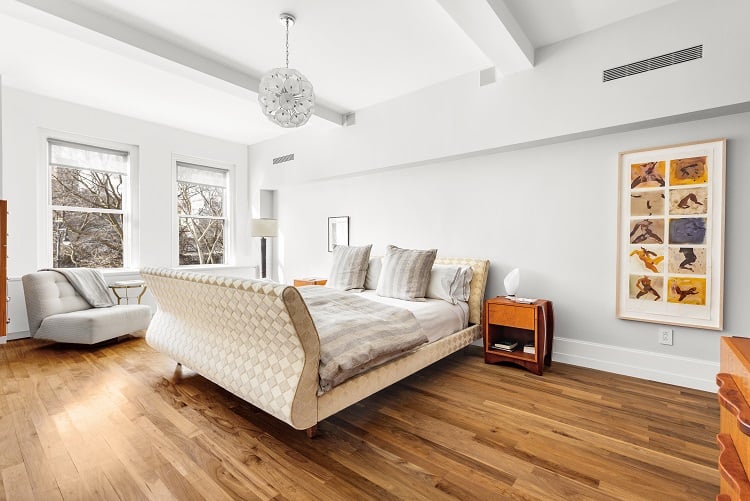 More stories you might like
Britney Spears' Star-Studded Former Penthouse in Manhattan is Up for Grabs
SNL Funny Guy Pete Davidson Lives in a Posh $1.2 Million Waterfront Condo
This $11 Million Waterfront Chateau Neighbors Jon Bon Jovi's New Jersey Mansion
Justin Timberlake and Jessica Biel Get $29M for their NYC Pad, Want Another $35M for LA Mansion