In the highly exclusive Trousdale Estate neighborhood of Beverly Hills, in the foothills of the Santa Monica mountains sits a 1970s-built Hollywood Regency-style residence that was once home to one of the best-selling music artists of all time.
Legendary singer-songwriter Stevie Wonder called the property home for a few years — renting the place from 2011 to 2015, according to our sources.
Now, the star-studded property is looking for its new owners and has been listed for sale asking $10,999,999 — meaning one lucky Stevie Wonders fan can step in the artist's footprints and cherish the musical past of the former celebrity home.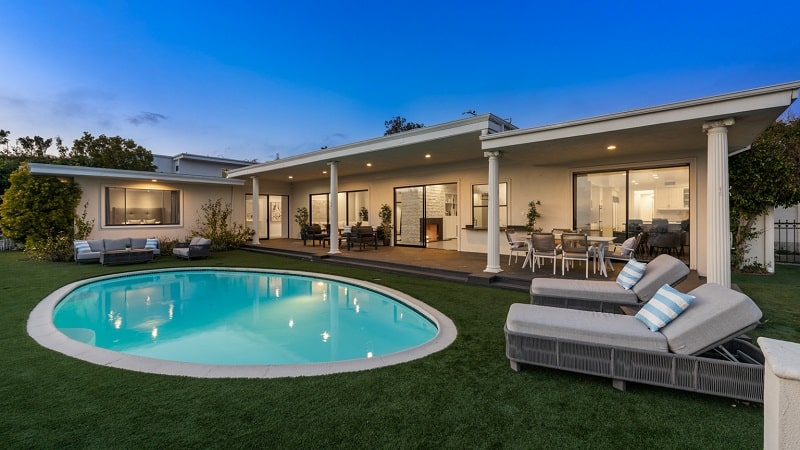 "Music has a way of bringing nostalgia to life anytime you enter a room where hit songs have been played," says Holland Ashrafnia, who holds the listing alongside fellow agents Aleks Lipovic and Kyle Siwik of The H Group at AKG | Christie's and Aaron Kirman of AKG | Christie's.
"The walls in this home hold so much history from the 'Wonder' days and I had a feeling when I walked in this home that if these walls could talk, you might hear Wonder and Quincy Jones re-living their 1972 'You've Got It Bad' album days," Ashrafnia told us via email.
SEE ALSO: Where Does Tina Turner Live Now? Her Swiss House and $76 Million 'Weekend Retreat'
But its glamorous celebrity ties are by no means the only thing this property has going for it.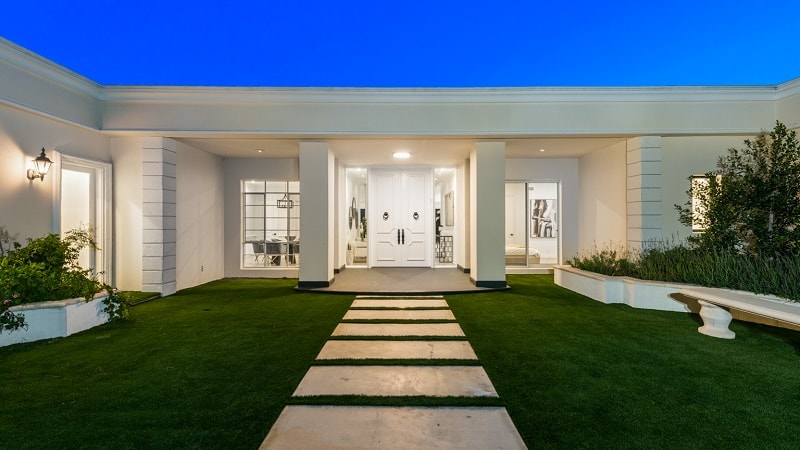 Built in 1970, the Hollywood Regency-style residence is set in the coveted Trousdale Estate, an upscale community within Beverly Hills carved out of the hillside from what was once the Doheny Ranch, which was owned by Edward Laurence Doheny (1856-1935), one of America's wealthiest citizens at the time.
The location offers stunning views spanning from the city skyline to the ocean.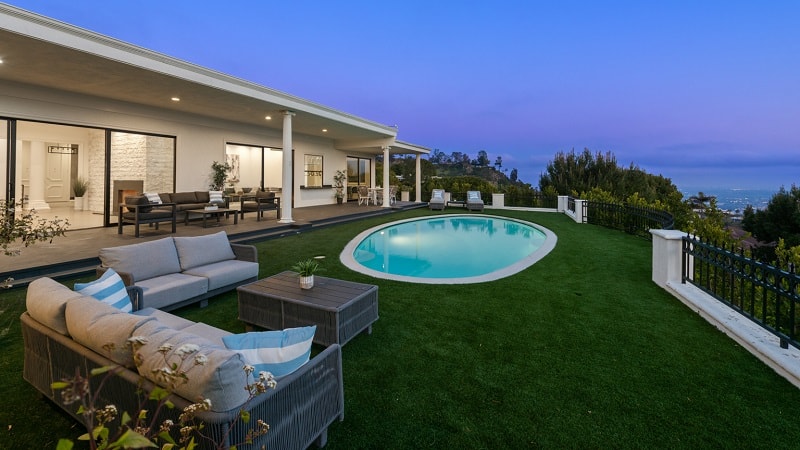 "The views this home projects are unlike any other," said agent Kyle Siwik. "The way the ocean and city dance in one single eye frame; they come to life at night with lucent stars for a picture perfect display."
Clocking in at 6,217 square feet of elegant living space, the house has 4 bedrooms, 8 bathrooms, and a series of amenities that include an underground four-car garage, fitness center, and a home office.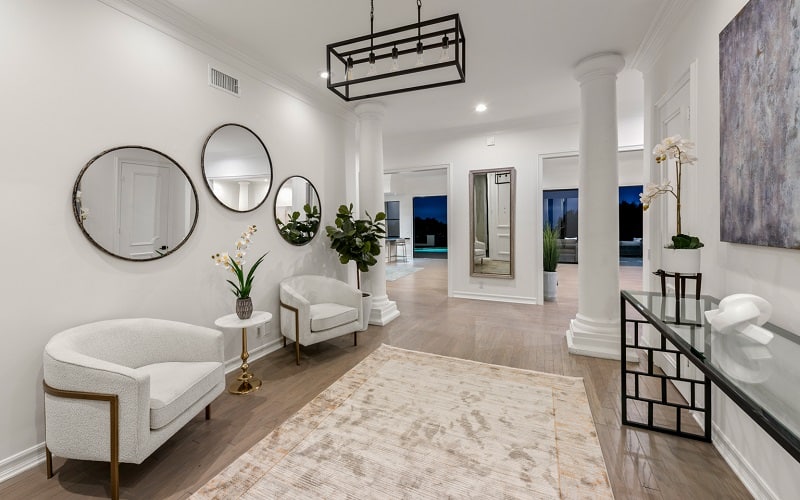 Boasting a spacious floor plan with grand ceilings, ocean views from every corner, and an abundance of natural light, the home is bright and spacious and makes the most out of its highly desirable location.
SEE ALSO: Inside Mark Wahlberg's house, a Beverly Park mega-mansion that just sold for $55M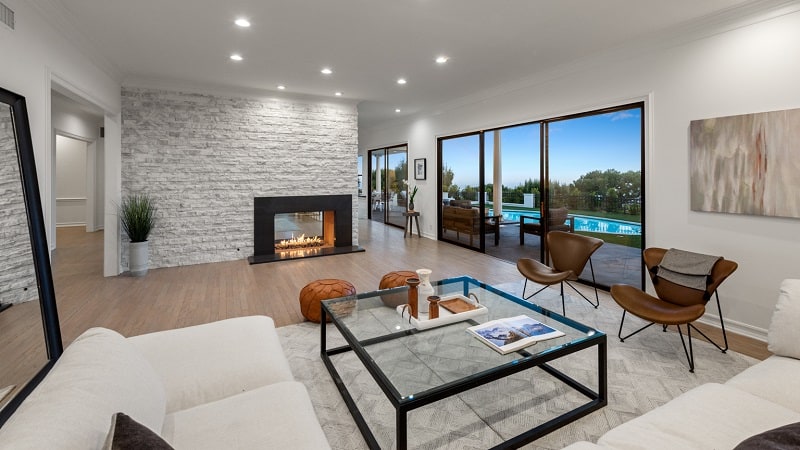 It also features a chef's kitchen with top-of-the-line appliances and large countertops, as well as a ceremonial dining area.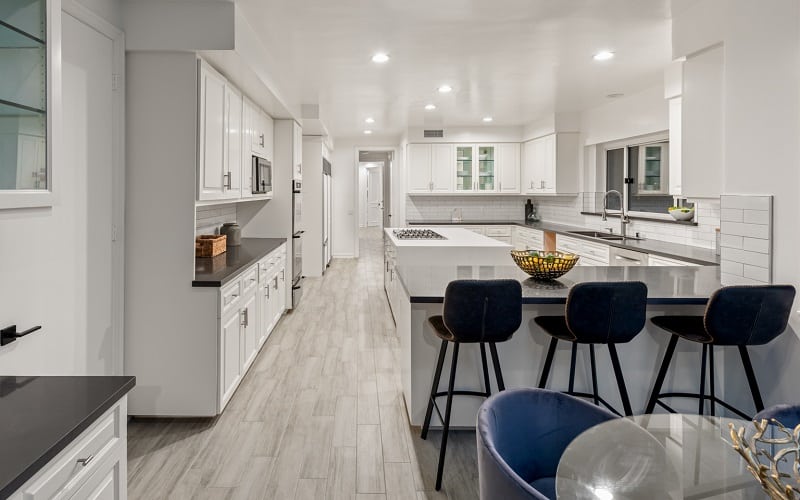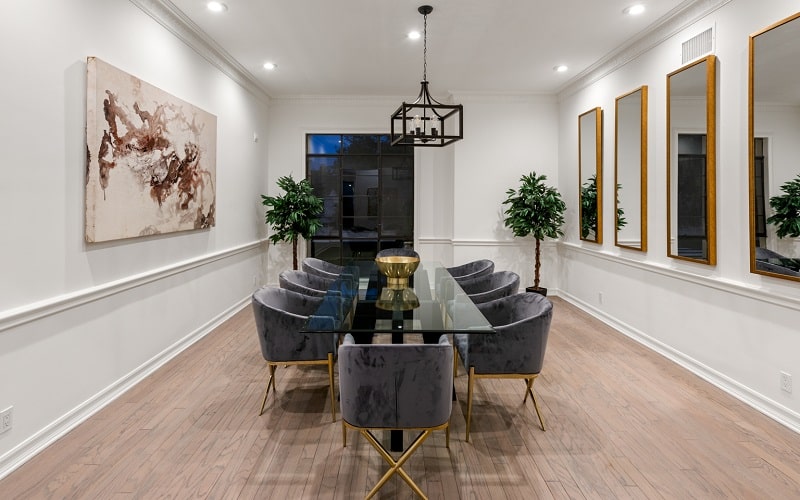 "This home embodies the quintessential LA lifestyle with incredible views from the hills and celebrity neighbors left and right," said agent Aleks Lipovic.
SEE ALSO: 16 Biggest celebrities who live in Beverly Hills & their million-dollar homes
"This neighborhood in Trousdale is so quiet and private, so owners truly have the best of both worlds when it comes to entertaining and living." And what better place to entertain guests than one where Stevie Wonder himself threw wonderful soirees for his equally famous friends?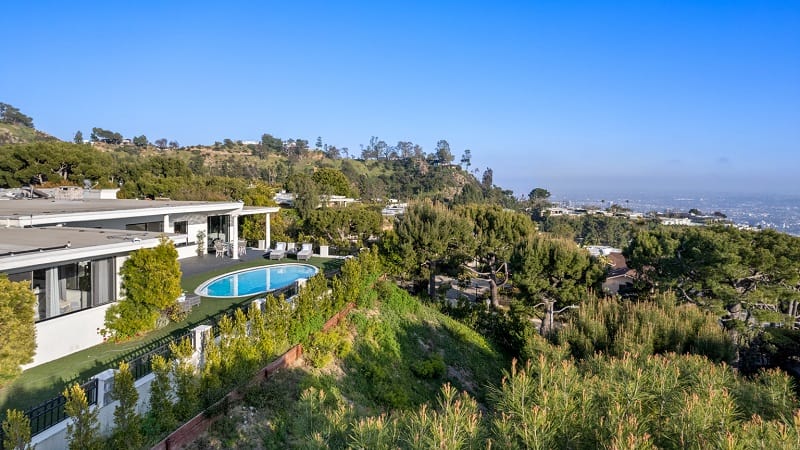 More stories you might like
Bob Hope's house in Toluca Lake fetches $26 million, banking big profits for billionaire Ron Burkle
Spotlight On: Graceland, Elvis Presley's House in Memphis
Where Does Tina Turner Live Now? Her Swiss House and $76 Million 'Weekend Retreat'
Emily Blunt and John Krasinski's idyllic former L.A. home is up for grabs