Got a New York minute?
If so, let's take a bite outta the Big Apple with this new luxury listing.
Boasting beautiful Central Park views, this 19th-floor condo in the Oliver Cromwell building has recently hit the market for just under $2 million.
Here's the full scoop on the swanky suite in one of Manhattan's premier residential buildings.
Beautifully appointed 2-bedroom condo with Central Park views lists for $1.995M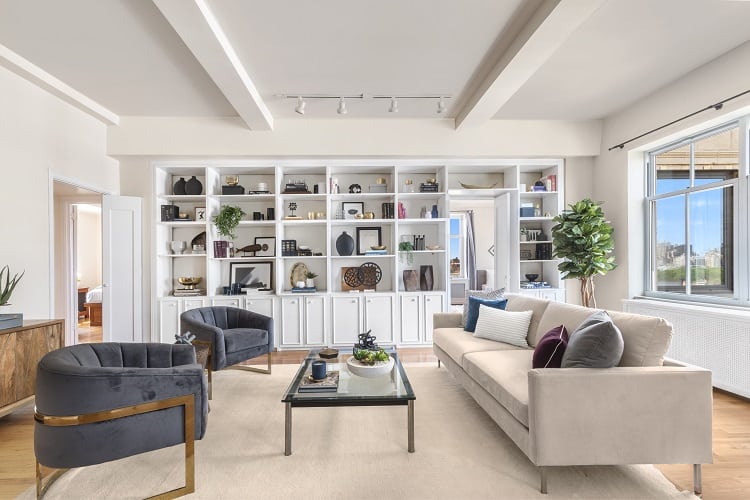 Located at 12 West 72nd Street on the Upper West Side, the newly listed unit comes with 2 bedrooms, 2 baths, and a smart layout that maximizes space.
Situated in the Oliver Cromwell building, the condo features an array of posh perks.
Offering jaw-dropping views of Central Park, the 2-bed units sits on the 19th floor in the iconic prewar Manhattan building.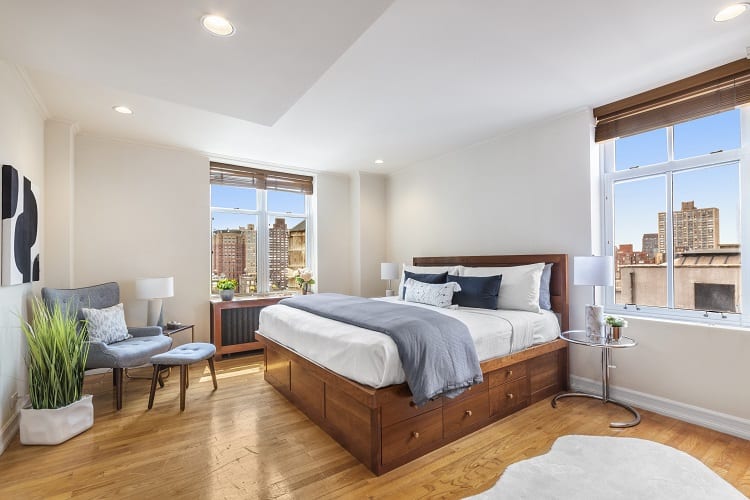 With 360-degree views and four-direction exposures, the home is ideally situated for sun-lovers in the city, with natural light flowing in undisturbed throughout the day.
Along with the 2 beds and 2 baths, the suite offers updates throughout.
The newly renovated kitchen and bathrooms blend well with the hardwood floors, large closets, and custom built-ins.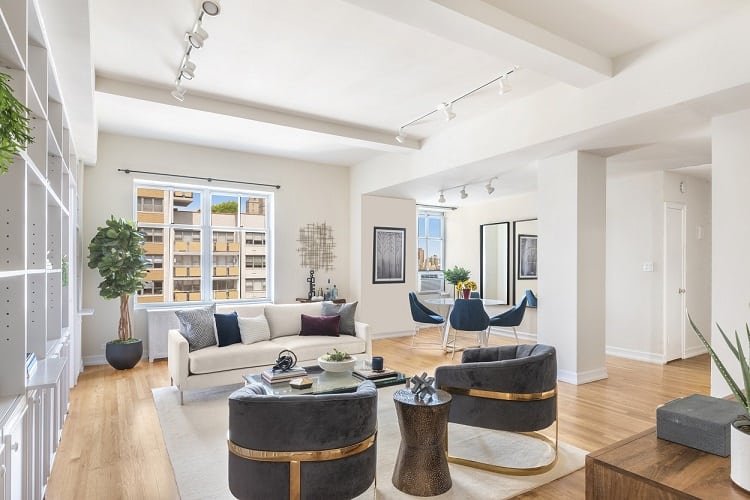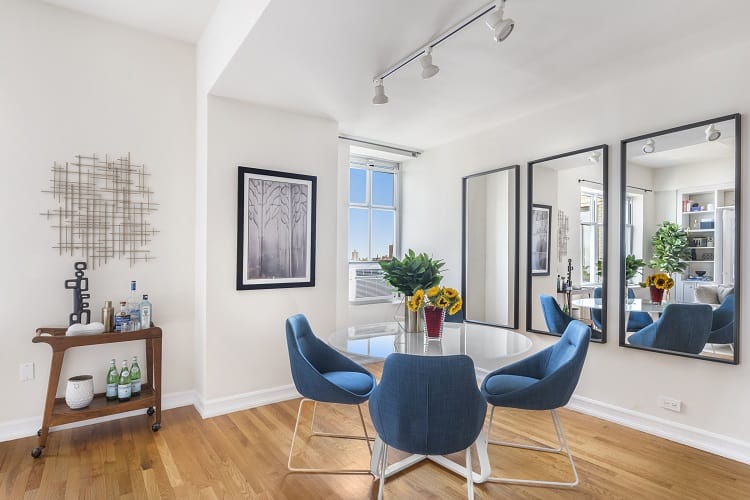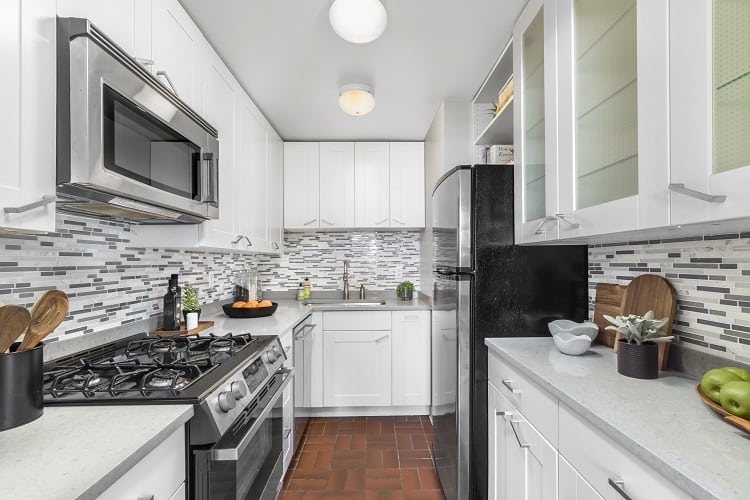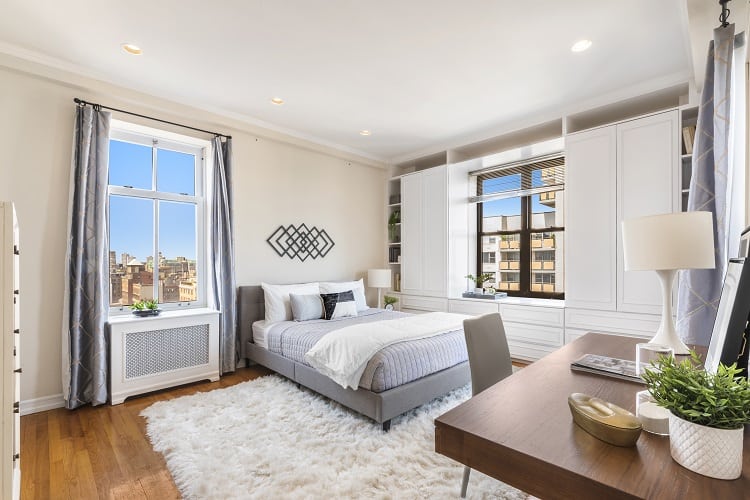 With plenty of natural light streaming in from the east and north, the swanky suite offers beautiful views of Central Park, and all the sights of the big city.
In fact, due to its highly desirable location just off Central Park West, the condo's windows allow residents to see the rooftops of New York's most iconic buildings — including the neighboring Dakota building — and all the way to the East Side.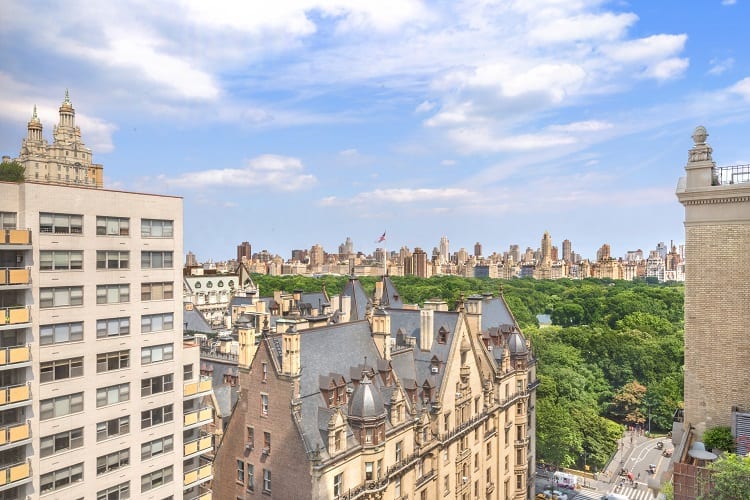 Prewar charm in the Oliver Cromwell building
The beautiful condo is located in the Oliver Cromwell building, a historic 30-story structure that has become a landmark in Manhattan.
Designed in 1927 by lauded architect Emery Roth, the Italian Renaissance Style building has a killer location at 12 West 72nd Street, in the heart of the Upper West Side.
With a total of 172 units — many of which featuring lovely pre-war details including high beamed ceilings, decorative moldings, and hardwood floors — the luxury co-op offers a wide range of amenities, including full-time staff, a live-in super, and more.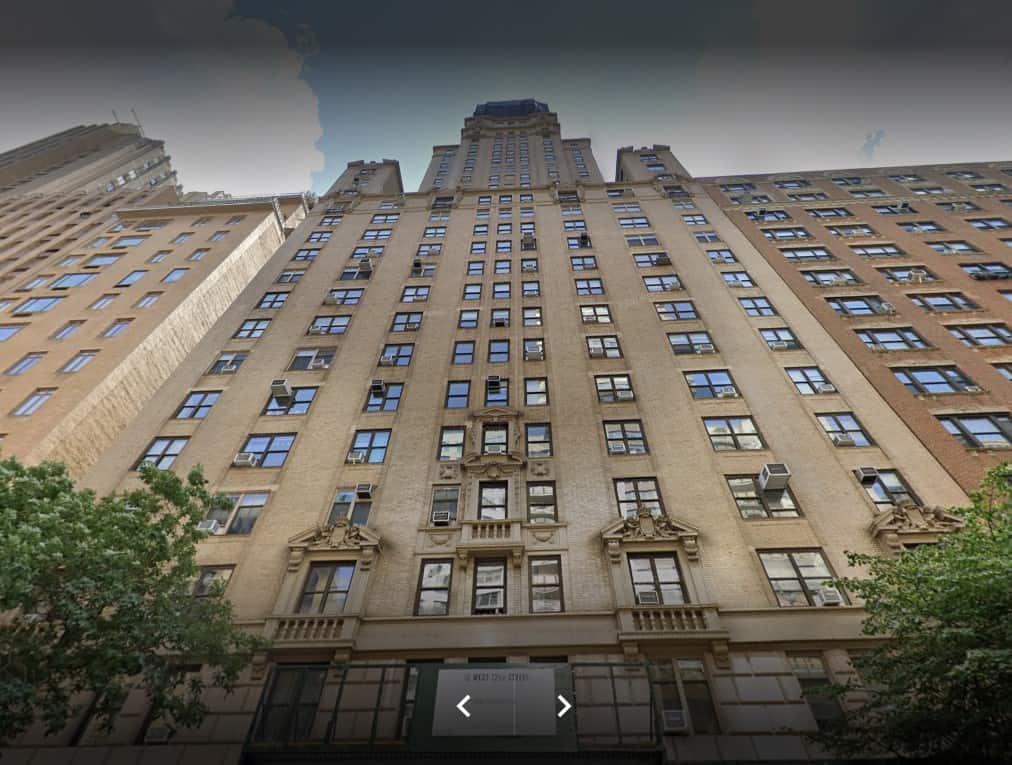 Hobnobbing with NYC's elite is a given for residents of the iconic 30-floor building — especially since the celebrity-favorite Dakota building is right across the street! Often dubbed "the most famous apartment building in New York City," the Dakota Building is another landmark building and luxurious co-op in the 'hood.
The new listing is offered by Lisa Chajet, Adjina Dekidjiev, and Bonnie Chajet of Coldwell Banker Warburg.
More stories you might like
Very Vogue: Greta Garbo's Longtime Apartment in New York Lists for $7.25 Million
A First Look at the Newly Completed Residences at 130 William, One of NYC's Newest Skyscrapers
Full-Floor Residence at the Newly Built Flatiron House Wants $13.5 Million
See Inside Actor Nathan Lane's Designer Apartment in Tribeca