Society's obsession with celebrities is big biz! And when it comes to cashing in on it, paparazzi moguls François and Brandy Navarre are laughing all the way to the bank.
The couple just listed a palatial property in the upscale Los Angeles neighborhood of Pacific Palisades and they're hoping to cash in $12,225,000 from their latest real estate venture.
Just the latest in a long streak of million dollar homes they bought (and later sold at a profit), François and Brandy Navarre's house is listed with Zac Mostame and Santiago Arana of The Agency and Andreas Elsenhans of Westside Estate Agency.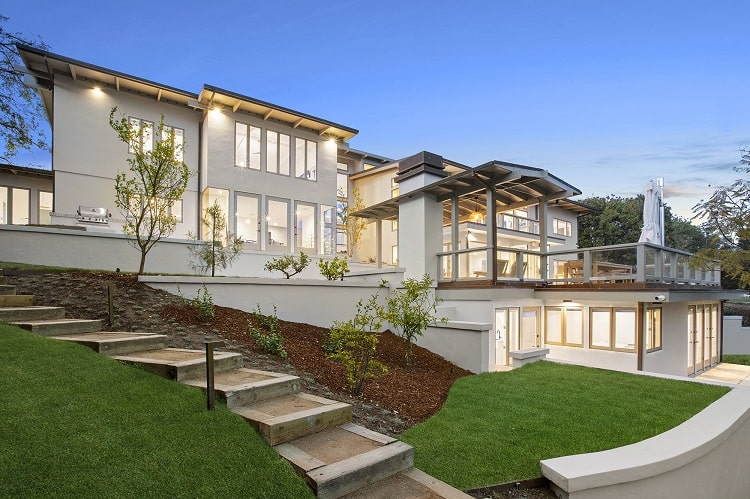 From king & queen of the paparazzi to prolific real estate investors
Celebrity photos are a hot commodity. Whether an A-lister is caught canoodling with a beau, dropping their kids off at school, or simply out and about doing everyday errands, there's big bucks in celebrity photos — which are taken by photographers dubbed 'the paparazzi'.
Just ask François and Brandy Navarre, paparazzi moguls and real estate developers who are testament to the multi-million dollar industry of paparazzi pics.
The couple are co-founders and owners of the most successful celebrity gossip and paparazzi agency in Hollywood: X17.
Known for their aggressive tactics, hiding drones and long zoom lenses in pursuit of the perfect pic, the Navarres have built their dynasty off famous folks doing their 'regular' routines of getting groceries, exercising in their neighborhoods and going on the school run with their kids.
Of course, with great success comes great responsibility. Last year, X17 was sued by Prince Harry and Meghan Markle over unauthorized images of their son Archie. Jennifer Aniston also sued the couple over topless photos taken outside her Malibu home.
And many other celebrities — such as Kristen Bell, Dax Shepard, Halle Berry, Britney Spears and Jennifer Garner, to name a few — have been outspoken about the invasive and unsafe elements of having to deal with the paparazzi on a daily basis.
Like it or not, society's obsession with celebrities is a money-making industry and the Navarres have profited in a big way — becoming as wealthy as their A-list clientele.
And as it turns out, their profitable paparazzi dynasty has afforded them some luxurious digs in the competitive Los Angeles real estate market.
A look at the Navarres' past real estate ventures
According to Dirt, in 2021 the Navarres sold an 8,500-square foot estate in Los Angeles' Pacific Palisades for $13.7 million.
And in 2005, they purchased a Pacific Palisades home for $5 million, which was located next door to Conan O'Brien's estate, which they later listed for sale asking $15.9 million.
The former paparazzi couple also bought a beach house in 2000 for $1.7 million. The Malibu home has been for sale and for rent since 2016, with a listed price of $7.5 million and a summer rental rate at $45,000 per month.
Their latest home in Pacific Palisades has just hit the market
And now, the Navarres have listed another property for $12.225 million.
Located in their seemingly favorite upscale neighborhood of Pacific Palisades, the stunning estate is overlooking the Riviera surrounded by serene greenery and landscapes.
The midcentury modern home features 5 bedrooms, 4.5 bathrooms and a detached guest house.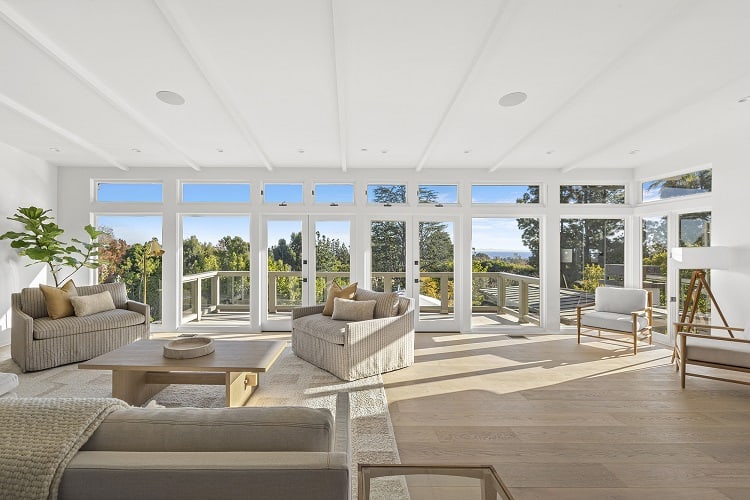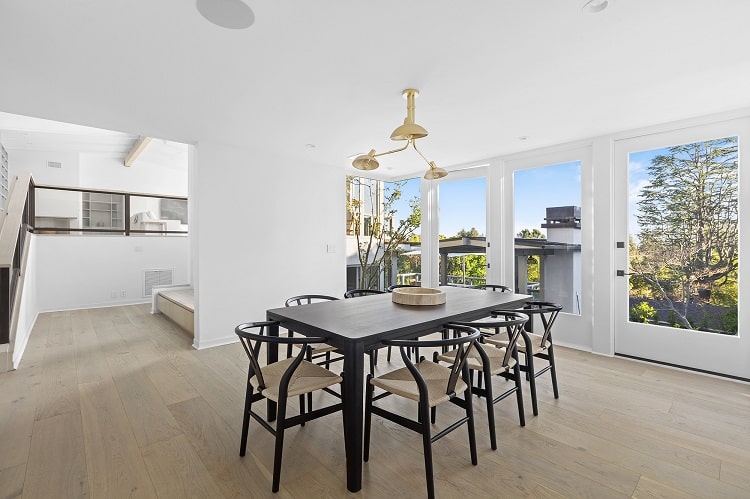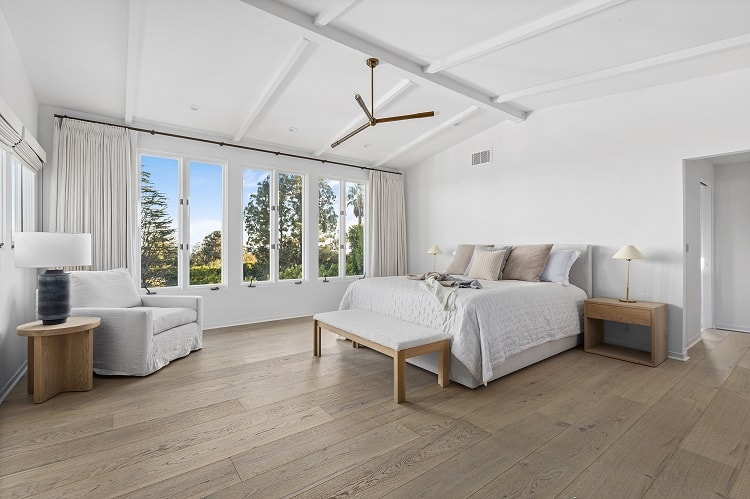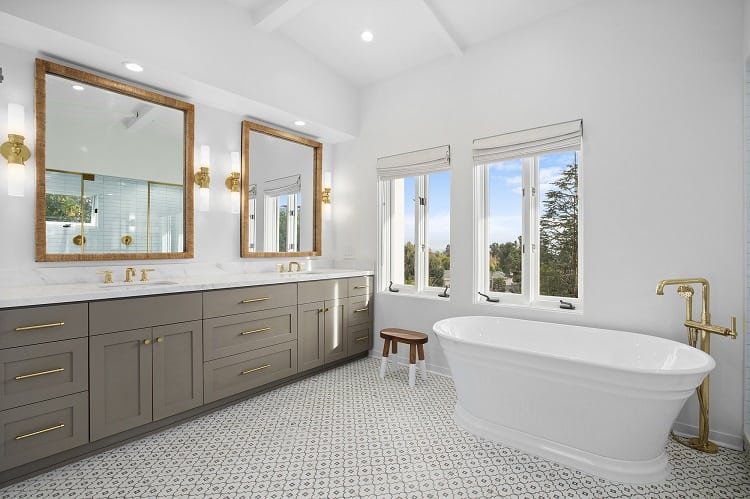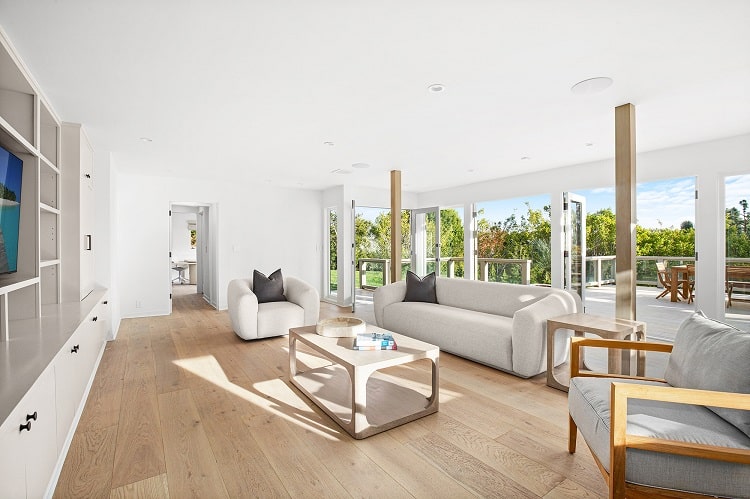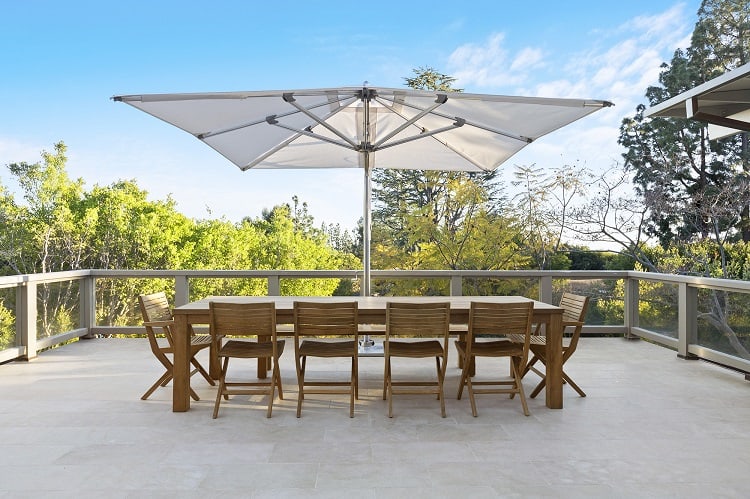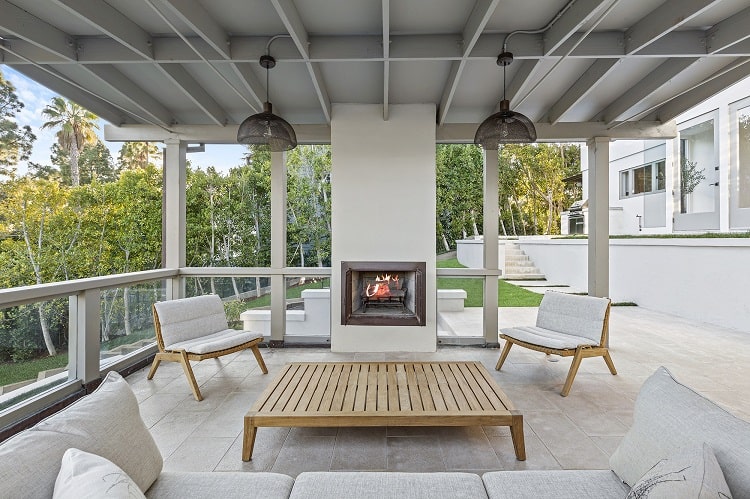 Boasting an open floor plan and living area with vaulted ceilings and exposed beams, the luxurious Los Angeles home has jaw-dropping ocean views amid its 5,500-square feet.
The outdoor amenities include a pool, patio and plenty of gorgeous greenery to soak up the sweet California sunshine.
The plush property is listed by Zac Mostame and Santiago Arana of The Agency and Andreas Elsenhans of Westside Estate Agency.
More stories you might like
The House that Won Season 1 of HGTV's 'Rock the Block' Competition is Now for Sale
Celebrity Chef Giada de Laurentiis Sells Scenic Pacific Palisades Home for $7 Million
Everything We Know About Adam Levine's House in Pacific Palisades
Hype House: the TikTok Mansion Owned by Some of the Internet's Biggest Stars