While most homes that line the streets of Brooklyn's coveted Bedford-Stuyvesant neighborhood are brownstones that seem like they could use a little updating, this stunning townhouse is set on breaking the mold.
The 567 Lafayette property is a breathtaking townhouse with a "new development" vibe. Split into two units, an extravagant, smart home on the upper floors, and a charming garden level rental, the property dates back to 1899 and has been carefully restored and renovated to better fit the needs of modern dwellers.
While the exterior of the Bed-Stuy townhouse has maintained its historic feel, the interiors have seen quite the upgrade.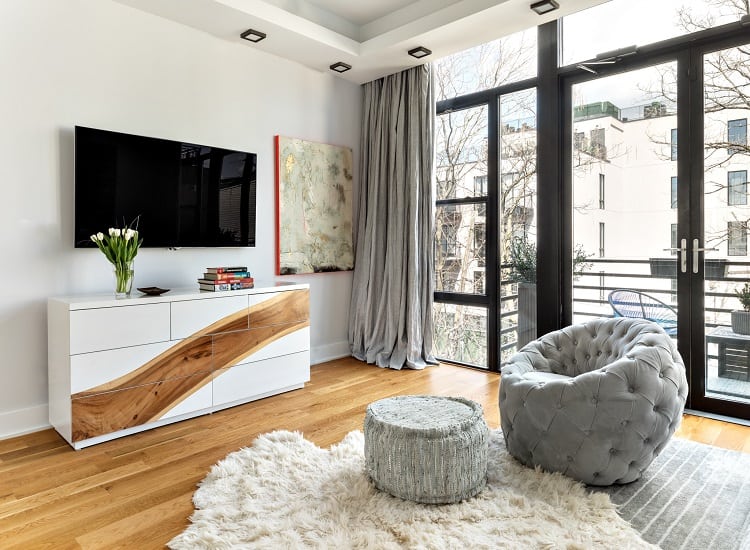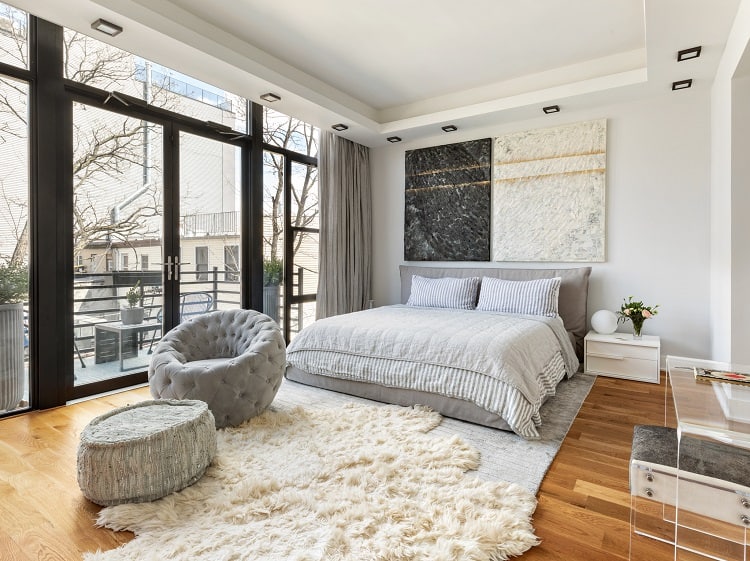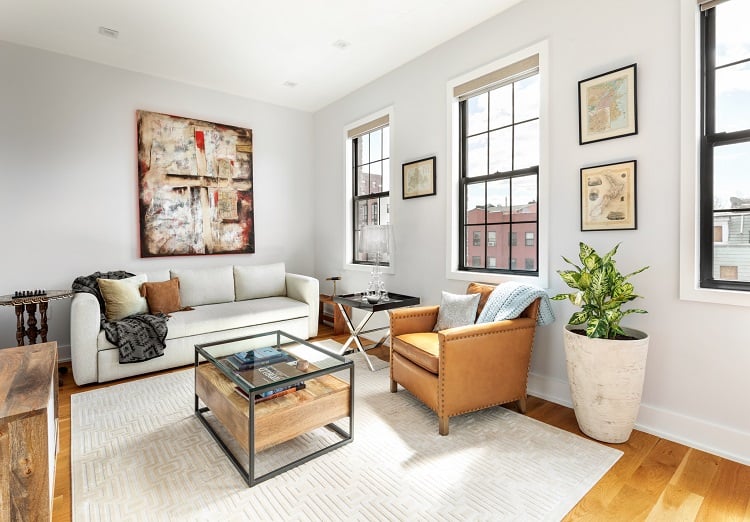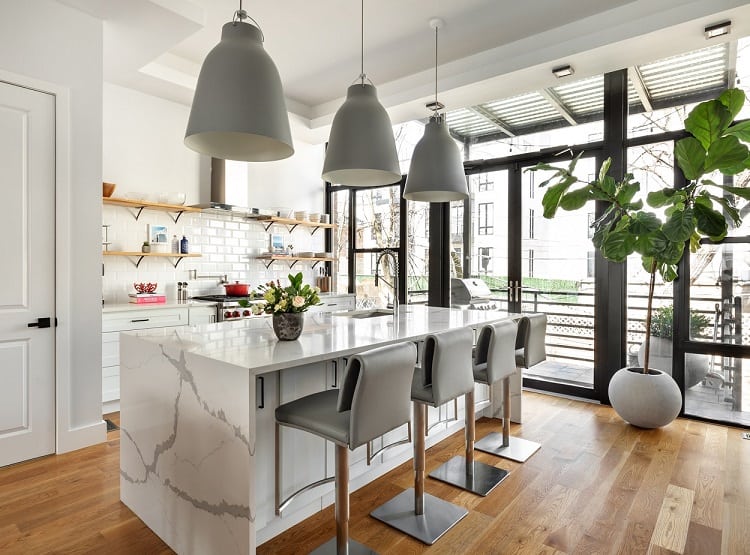 From the very entrance you are welcomed by soaring 12′ ceilings, central AC, a 3-zone SONOS surround sound system, all new floor-to-ceiling windows, an infrared fireplace encased with modern white textured stone, and an ultra-contemporary powder room, all features that reflect the repositioning of the property to better fit modern times.
Head upstairs to the bedroom floors and you will find 4 lofty and bright bedrooms and 3 elegant bathrooms, fitted with hardwood floors and double-paned, oversized windows throughout.
The second floor is dedicated to an extravagant master bedroom that comes with its own private terrace and massive walk-in closet, as well as oversized Electrolux washer/dryer, and a pretty lavish hotel-style all glass master bathroom, while the third floor hosts three large bedrooms staircase that leads into a private roof deck 360-degree panoramic Brooklyn and Manhattan views.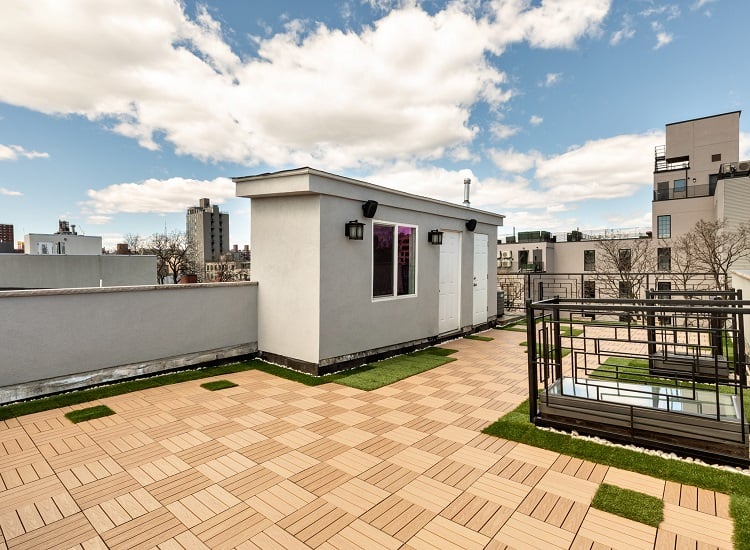 The garden duplex comes with its own 2 bedrooms and 1 bath, as well as an open layout and access to a charming backyard.
It's a great place to fit extended family, to keep as a guest house or to rent out for additional revenue. Worth noting that the garden duplex comes with its own separate entrance, to ensure complete privacy for both apartments.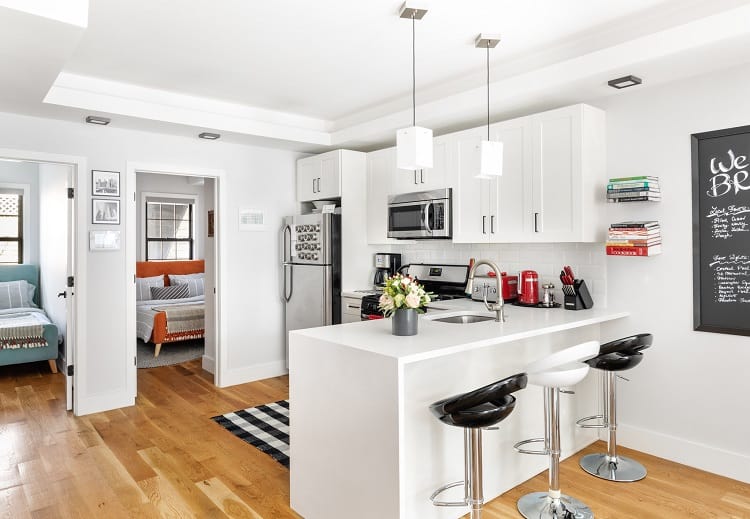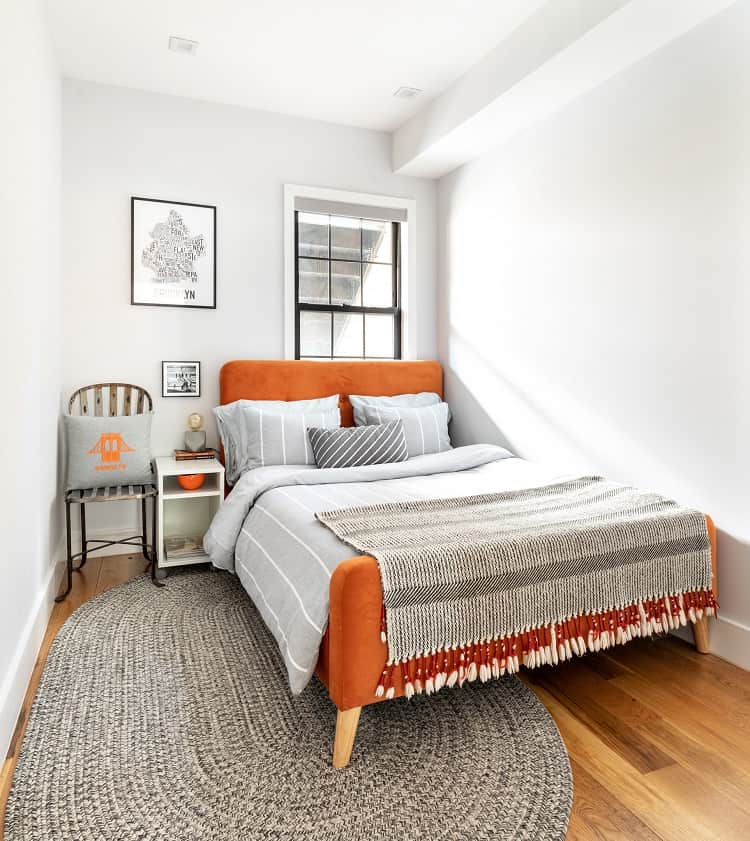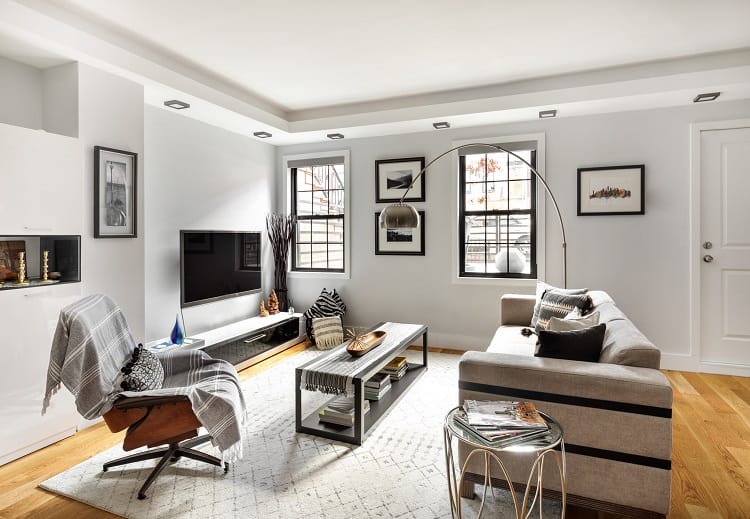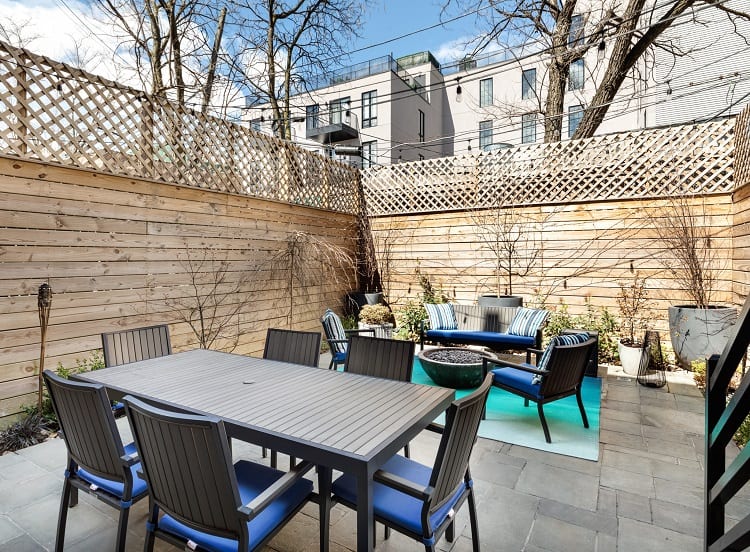 To tour the property, get in touch with Compass' Mike & Marta Team, led by Michael K. Davis and Marta Maletz, with Saul Shapiro and Zina Raslan assisting with the sale. And if you move fast, there's an open house scheduled for May 8, from 6pm to 7pm, that'll give you the option to scout the property in person.
This Newly Listed Brooklyn Condo Has an Insane Sneakers Collection
Live Like Anne Hathaway in her Former Olympic Tower Duplex — On the Market for $19.5M
Luxurious Greenwich Lane Condo Hits the Market, Seeks $18 Million
The Dakota, NYC's First Luxury Apartment Building and Its Many Famous Residents