Architecture has morphed throughout the centuries in the most beautiful ways.
We've gone from caves and stone houses to full-fledged, customized structures from a variety of materials. Of course, the advancement of knowledge and technology are to thank for this, and it only seems like an upward curve even in the future.
That being said, architecture has a lot to do individual preferences too, especially when it comes to one's home.
Several new trends have come and gone with respect to architecture, but there's also a few classics that never go out of style and some that are making a comeback, including the warm, inviting timber frame homes. The look and feel of your home both on the outside and the inside depending on how you want it to look and what style resonates with you.
In this article, we're exploring some of the recent trends in architecture, and specifically the ones that use timber framing.
1. No more walls
No, we're not talking about no walls at all. The latest trend has been to minimize the number of walls internally in a home — timber frame homes specifically, because of the beauty and warmth timber adds to the space.
Earlier designs had different areas of the house as well defined, like the living room and the dining area for example.
Now, there's merging happening, where the areas are all side by side and sometimes even converging, without any actual walls for separation. What this does is it creates the feeling of more space, increases the area for movement and makes your home look bigger, on the whole.
2. Kitchen matters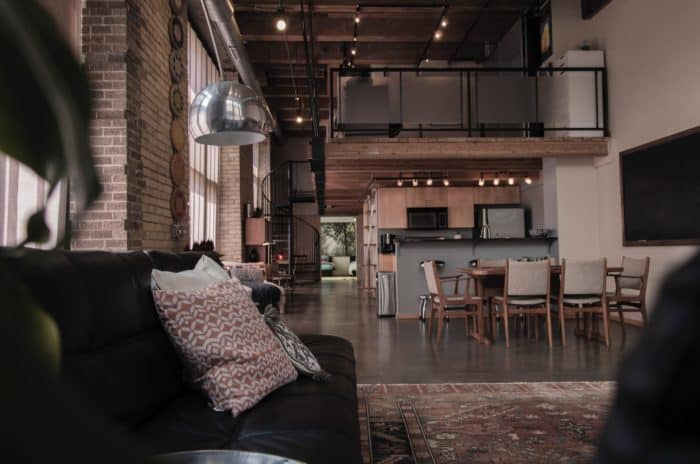 The kitchen is no more the area that's hidden away from view, with only delicious foods coming out of there every now and then.
Kitchens have become a more immersive and collaborative area in a home, with open kitchen and extra counters where everyone can gather.
Also, there are no more barriers, and one can see everything in the kitchen, which is also why kitchen designs have become much more modern and trendy too.
3. Larger windows and doors
Large windows and doors are great for two reasons: one, they look much more majestic and beautiful and also allow you to go for more elaborate and large furniture, curtains, wallpaper and so on.
The second reason is more ventilation and more light entering the house, which again makes it feel spacious and airy. Today, since the primary trend in architecture is the allure of space and freedom of movement, large windows and doors go hand-in-hand with it.
4. Timber framing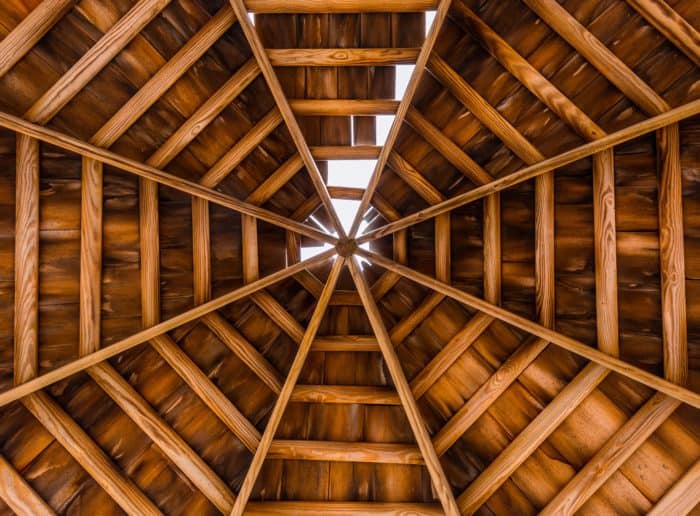 There's been a misconception for a while that concrete is the best for the original foundation and framing of a home. However, recent trends have proven that might not be the case.
Enter timber, a material that is so versatile and easy to work with, and has become an absolute favorite for architects all over the world. Timber frame homes have become very popular, and for all the right reasons.
Timber framing is sturdy, durable, flexible and also doesn't cost as much as people assume it does.
There are so many benefits to using timber, not just for framing but other structures in your home as well. With the right maintenance, timber can last for years together and can prove to be just as strong, if not stronger, than concrete.
Timber frame homes are also more environmentally friendly, and architects today have made it a point to keep eco-friendly structures in mind.
5. Flexible designs
If you have more land space and area for your home, that's even better.
New architecture trends lean towards more flexible home designs, where there's enough room to play around with spaces and also make additions/subtractions with ease.
For example, you can create a nice little picnic spot for you and your family by creating a foldable patio using timber. Even a timber gazebo in the backyard will be the perfect spot for an outdoor party area or play area if you have kids and pets. Adaptability is the new name of the game when it comes to modern architecture.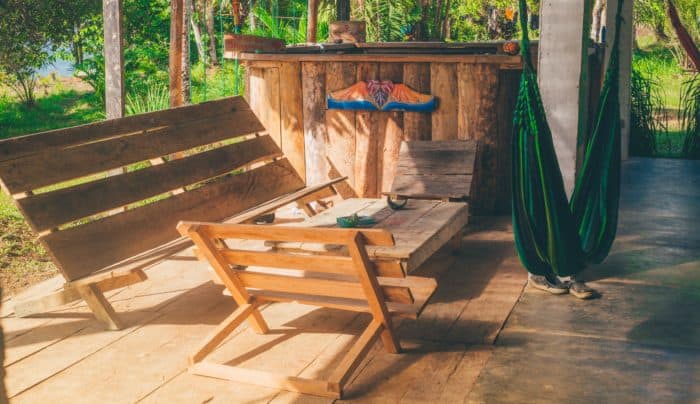 Similar to the ones we've mentioned, trends also differ from region to region. Regarding timber as a construction material, and timber framing quickly becoming a popular choice, we believe that it's one that is here to stay.
The whole idea behind architecture today is to create designs that look stunning and also create maximum utility with the available space.
That, and keeping environmental factors in mind, timber framing is surely a top choice!