A lovely live/work loft in the heart of central Greenwich Village that hasn't changed owners in over 25 years recently came to market.
The 3,200-square-foot loft is a rare find set in the iconic American Felt Building, the one-time home of the American Felt company (where Steinway once made its piano parts) that later became one of the first re-purposed buildings in the area, serving as home to celebrities like Tom Cruise and author Bret Easton Ellis — who actually wrote his most famous novel, American Psycho, while living here.
And since 114 E 13th St. was the "it" loft building throughout the '80s and '90s, it only makes sense that the owner of the American Felt Building listing has quite the celebrity profile himself.
The 3,200-square-foot loft was owned by famed photographer Phillip Leonian, a widely applauded artist recognized for his innovative contributions to motion and stop-motion photography.
His work has appeared on the cover of Sports Illustrated eight times and one of his photographs was included in a time capsule that launched into space in 1977. 
Phillip Leonian's portraits of Muhammad Ali stand as his most recognizable work, with his May 5, 1969 cover of Sports Illustrated remaining one of the most iconic magazine covers in history.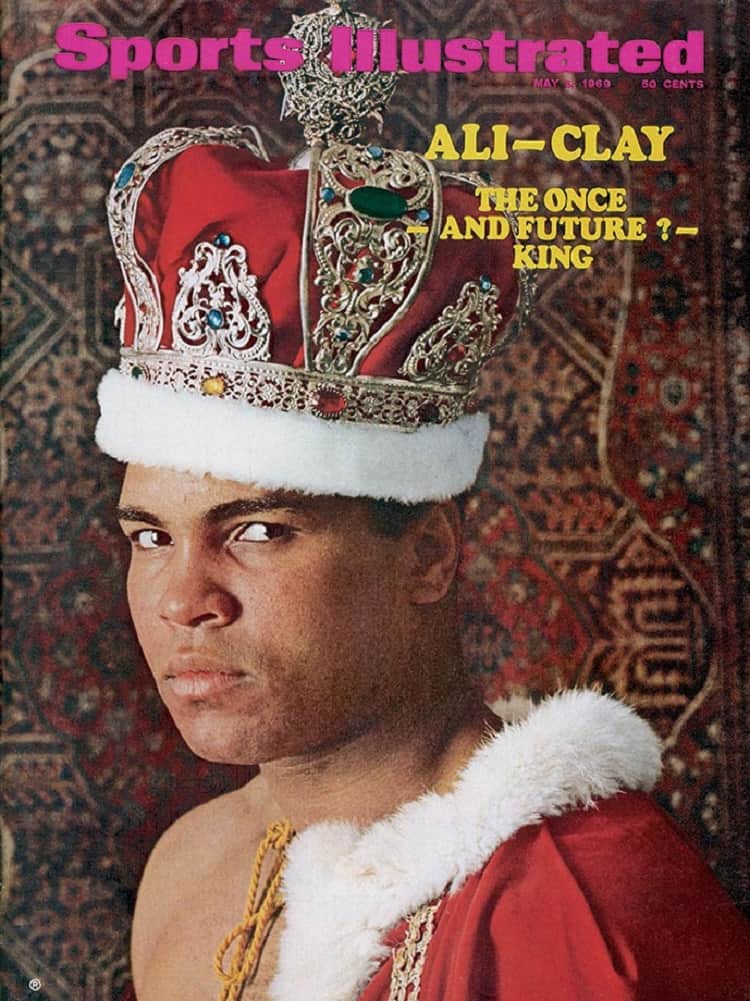 Along with wife Edith, Phillip founded the Phillip and Edith Leonian Foundation to raise awareness of and appreciation for photography and photographers, with a concentration on documentary photography.
For 25 years, this foundation was based in the American Felt Building loft, currently set up as a massive work space, with soaring 14'+ ceilings and oversized south facing windows.
But the 114 E 13th St. can easily be reconfigured to 4+ bedrooms and 3+ baths. Absolutely sun-flooded on both the ground and upper level, the 3,200 sq. ft. home has not one, but THREE private outdoor spaces.
The upper level features approximate 50′ width of massive living space, an open kitchen, a charming Juliette balcony and a large private patio. Downstairs, two separate garden areas provide more tranquility from the bustle of the city.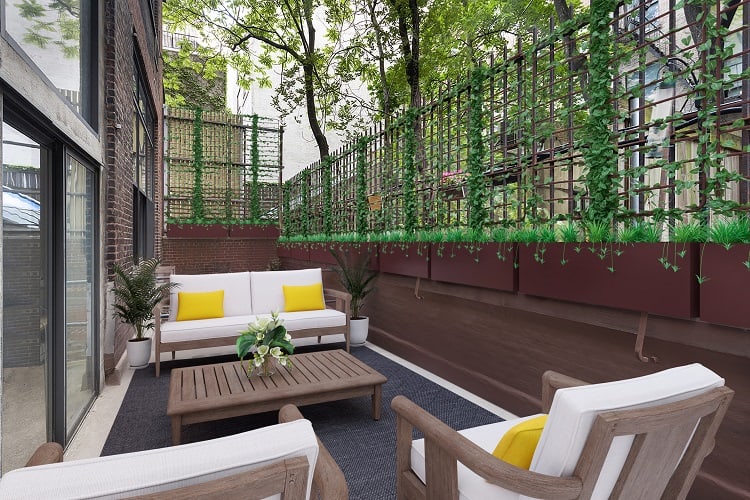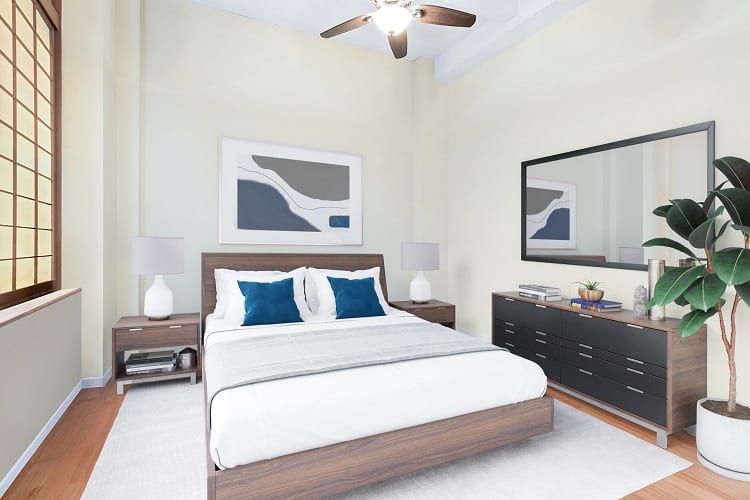 Both upper and lower living rooms are vast and ready to be transformed into more bedrooms, bathrooms, and beyond.
Other features include, in-unit washer and dryer, basement level access, live/work status, a 24 hour doorman, pet-friendly policy, and common roof deck. But the 114 E 13th St. can easily be reconfigured to 4+ bedrooms and 3+ baths.
Asking $3,750,000, the stunning American Felt Building loft is being marketed by Compass' Shii Ann Huang.
Now, if Shii Ann's name rings a bell, that's because you might remember her as the first Asian-American reality star in CBS's hit TV series, Survivor: Thailand, and Survivor: All-Stars.
Before beginning her career in real estate, Shii Ann used her talents to outplay, outwit and outlast her fellow contestants — strategies she's now more than successfully employing in her real estate business.
More cool listings
This Newly Listed Brooklyn Condo Has an Insane Sneakers Collection
You Can Now Rent Biggie Smalls' Childhood Apartment in Brooklyn for $4,000/Month
Westchester's Iconic Skinny House Has Way More Heart and Charm than its Humble $275K Asking Price
This Stunning $15.5M Flatiron Penthouse Comes with its own Private Sky Yard and Rooftop Pool