---
In a surprising move that shook Zillow's stocks yesterday evening, the company's co-founder and long-time CEO, Spencer Rascoff, has announced that he is stepping down, leaving fellow co-founder Rich Barton at the helm of the real estate tech giant.
Rascoff shared the news in a company-wide letter — later shared with all his Instagram followers. Another letter had him saying that "I will remain deeply involved with Zillow as a board director and major shareholder. But after 14 years at Zillow, I am excited to take a break and see what's next."
View this post on Instagram
He captioned his letter "I have some important career news to share. I am stepping down as CEO and our co-founder and Executive Chairman Rich Barton will become CEO of Zillow Group. Here's the note I shared with Zillow Group employees today," prompting an outpour of support from past employees and collaborators:
"Thank you Spencer for putting in so much effort in building Zillow Group into one of the most valuable brands. Your leadership has been top notch and truly inspirational. Cheers to your next adventure," one Zillow employee commented on the post.
"Thank you for being an amazing leader, Spencer! What an honor it has been to work at Zillow during the "Spencer years" and be inspired by you. And thank you for being such a light during such dark and trying times for our country. It's truly been a privilege. You will be missed!!" another Zillow employee added.
Spencer Rascoff is handing the reins to Executive Chairman Rich Barton, 51, who co-founded the company alongside him and Lloyd Frink in 2005.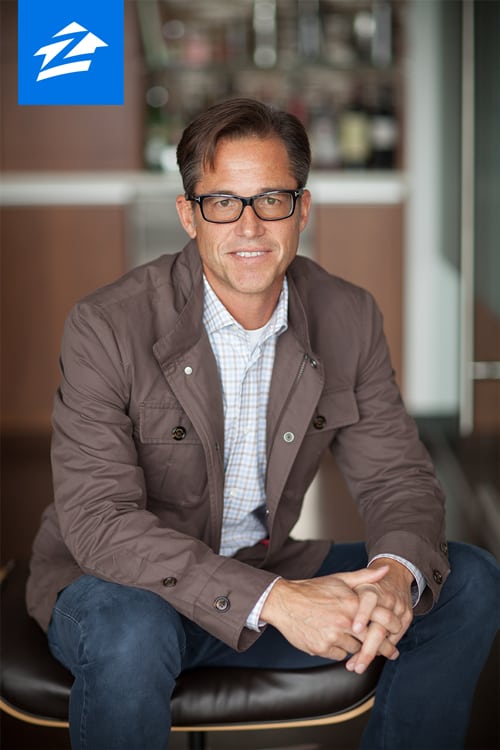 When they first started out, their goal was to do for the housing market what their previous company, Expedia, did for air travel — that is, make it more transparent for consumers.
Rascoff took over as CEO in 2010 and led the company through a series of acquisitions, buying Trulia and New York City real estate portal StreetEasy among others, that made the company a dominant player in online home searches.
"We created Zillow Group in 2005 to make the real estate shopping and purchase process easier," Barton said. "Much of our original dream is just now becoming possible. We are at an inflection point in this quest, and the time is right to shuffle leadership seats. I am excited to be back as CEO. I am incredibly grateful to Spencer for the indefatigable leadership that got us to this point, and I am happy we will benefit from his continued support and counsel as a board director."
Rich Barton, the man who actually served as Zillow's first CEO, also founded Expedia in 1994 and co-founded Glassdoor in 2007. He has been an active executive of the Zillow Group since the company was founded.
More real estate news:
Million Dollar Homes in NYC Aren't Selling Like They Used To
Here's How Many People Became Millionaires by Selling their Homes in the Hottest Real Estate Markets
Just in Time for Archtober: 3 Homes that Put You at the Doorstep of Manhattan's Finest Cultural Centers
The Many Famous Residents of the San Remo, NYC's First Twin-Towered Building