---
After a bold move made by The Frank Lloyd Wright Building Conservancy, 8 of the legendary architect's most memorable buildings may become UNESCO World Heritage sites in 2019.
Eight Frank Lloyd Wright buildings, handpicked to highlight specific stages in the architect's body of work — and titled collectively as "The 20th Century Architecture of Frank Lloyd Wright —  have been submitted for the honor, replacing a previous application made in 2015.
If the nomination passes, all 8 buildings would join the approximately 1,100 sites currently on the UNESCO World Heritage List, including some of the most recognizable buildings in the world, like the Taj Mahal or the Sidney Opera House.
At this time, there are only 24 World Heritage Sites in the US. Remarkably, Wright's buildings are the first pieces of modern architecture to be submitted for the honor by the United States, Curbed.com reports.
Becoming a World Heritage site will not change much for the properties — especially since most are already protected by historic designations. But the title is a nod to the extraordinary cultural significance and "outstanding universal values" of the structures, and will likely ink more visits for the properties.
"As the only organization with the mission to facilitate the preservation and maintenance of the remaining structures designed by Frank Lloyd Wright, this nomination is one of the most important shared endeavors we have undertaken," The Frank Lloyd Wright Building Conservancy said.
Now, you might be wondering which eight buildings were chosen to represent half a decade of work by America's most well known architect. Here they are:
Location: Spring Green, Wisconsin
Built: 1911 – 1959
Served as the longtime estate of American architect Frank Lloyd Wright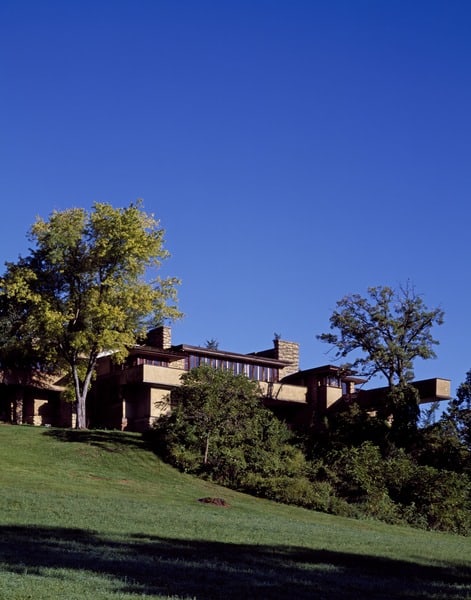 Unity Temple – Oak Park, Illinois
Location: Oak Park, Illinois
Built: 1905 – 1908
Serves as a Unitarian Universalist church in Oak Park, Illinois, and the home of the Unity Temple Unitarian Universalist Congregation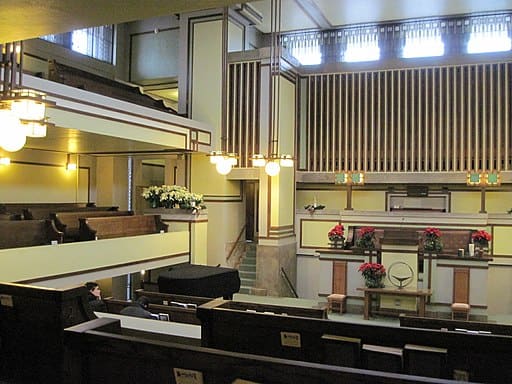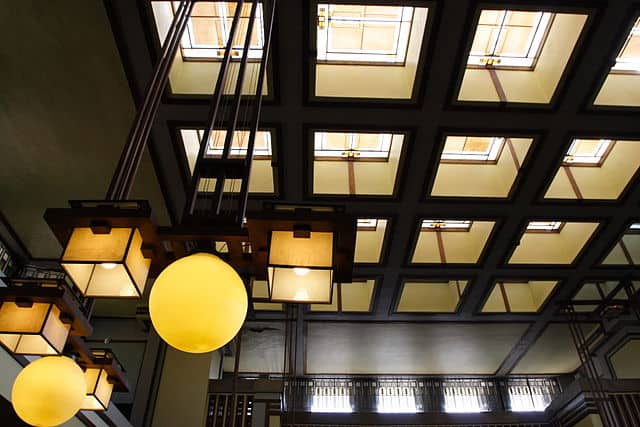 The Frederick C. Robie House
Location: Chicago, Illinois
Built: 1909 – 1910
Served as single-family home; was included on the very first National Register of Historic Places list of October 15, 1966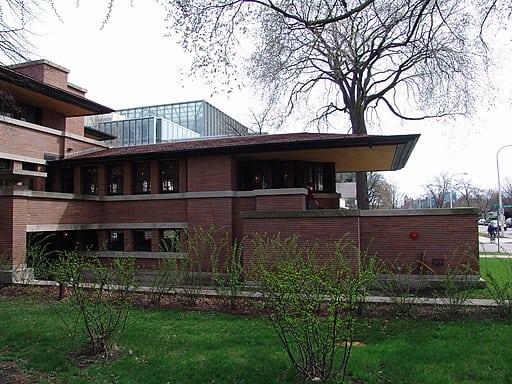 Fallingwater
Location: Mill Run, Pennsylvania
Built: 1964
Serves as a single-family house, initially designed for the Kaufmann family.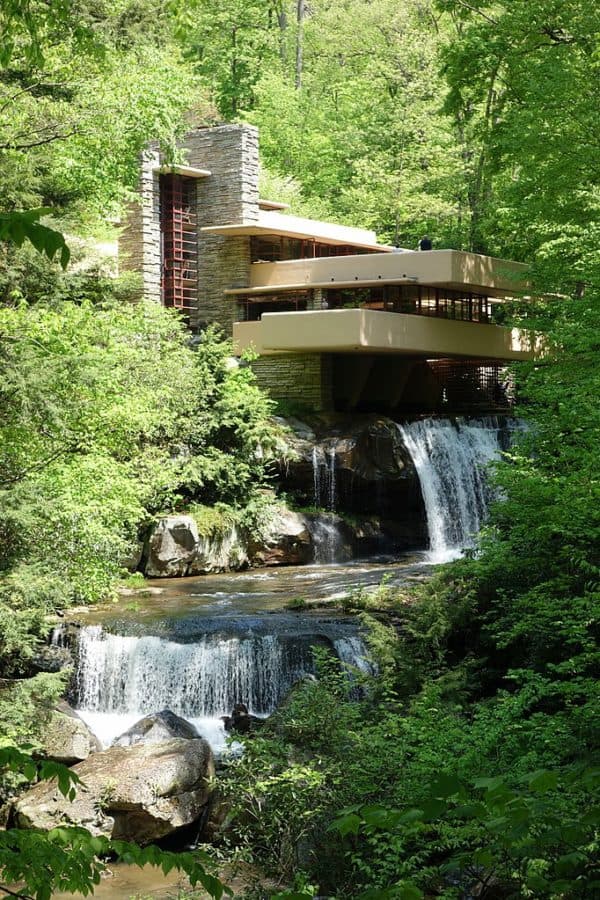 The Hollyhock House
Location: Los Angeles, California
Built: 1922
Initially built as a part of a larger arts & theater complex that never came to fruition, the Hollyhock House remained a standalone structure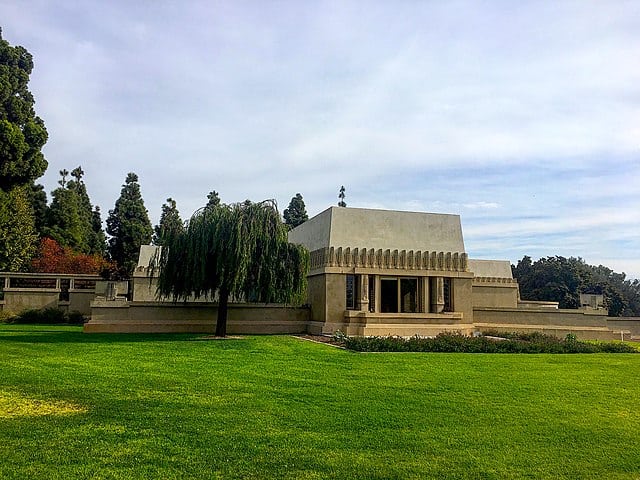 The Herbert and Katherine Jacobs House
Location: Madison, Wisconsin
Built: 1937
Served as a single family home for Herbert and Katherine Jacobs, and stands as the first example of a Usonian home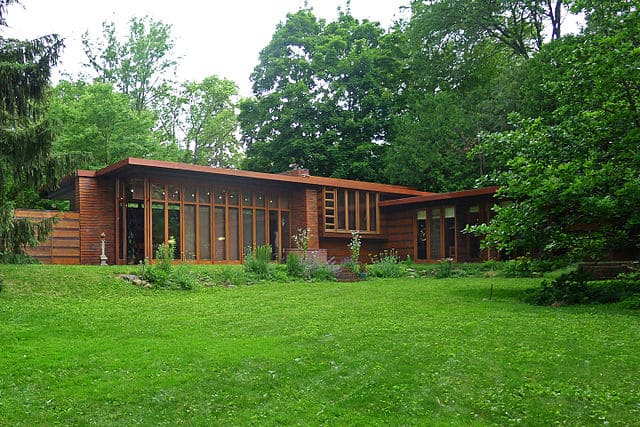 Taliesin West
Location: Scottsdale, Arizona
Built: 1937
Served as Frank Lloyd Wright's winter home. Today it is the main campus of the School of Architecture at Taliesin and houses the Frank Lloyd Wright Foundation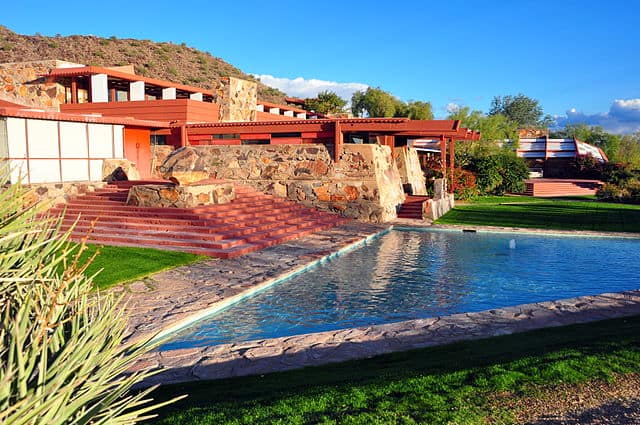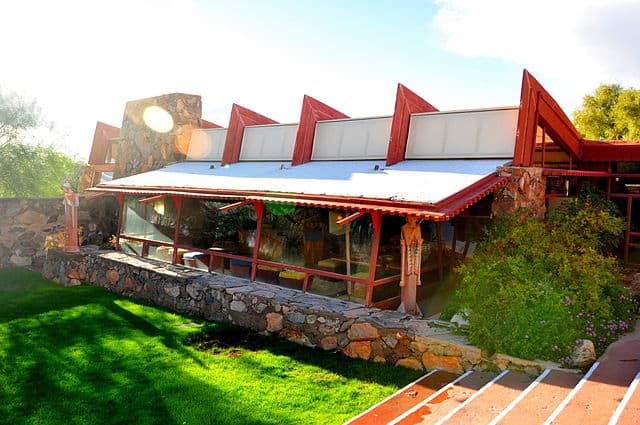 The Guggenheim Museum
Location: New York City, New York
Built: 1937
Serves as a world-famous museum that collects and exhibits modern and contemporary art from around the world