A fabulous, 8,250-square-foot Brooklyn Heights brownstone has hit the market this month, with a $14.5 million asking price and a very long list of modern amenities.
Lindsay Barton Barrett, Christina Abad and Cristina Criado of Douglas Elliman have been tasked with finding a new owner for this newly renovated home, and we think it won't take them long to get the job done.
The home is located at 81 Pierrepont Street, in the heart of the Brooklyn Heights Historic District of New York City, and offers 6 bedrooms, 5 bathrooms and an endless array of elegant touches. It is located within a four-story, eight-unit building constructed back in 1854, but a recent renovation by The Brooklyn Home Company has brought it to modern standards.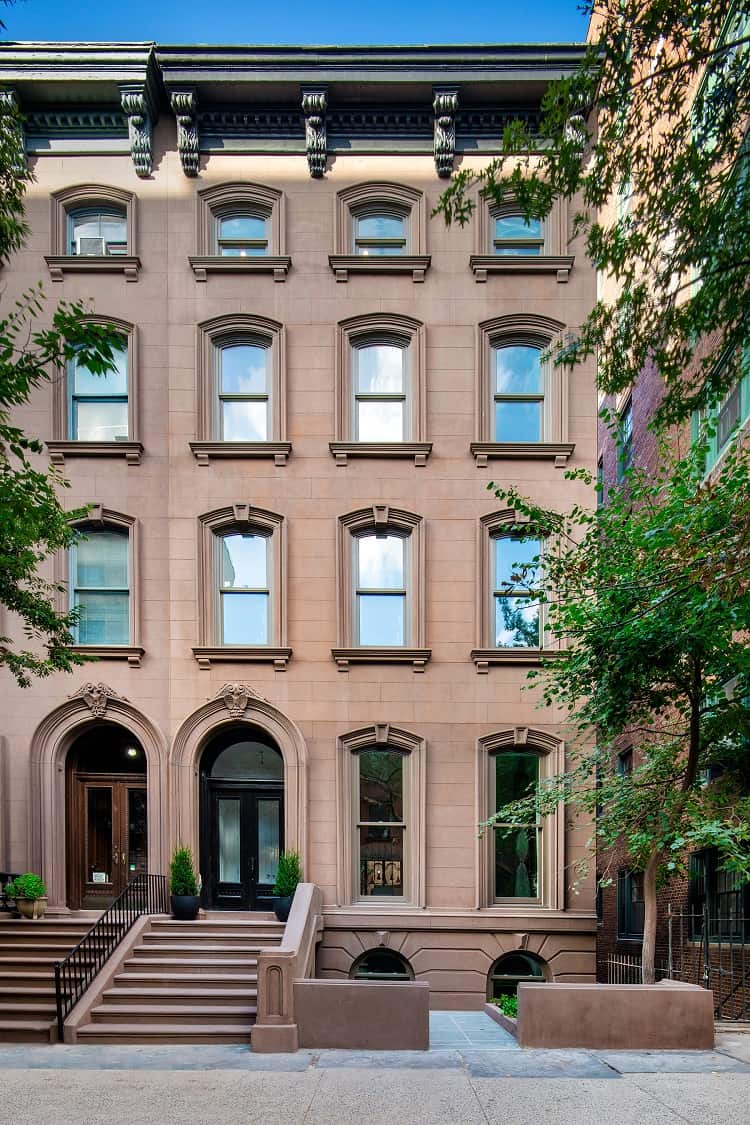 The interior of the house offers anything and everything that a prospective homebuyer might look for. Though the space is divided between levels, accessibility is not a problem, as the home boasts a beautiful staircase, as well as a personal elevator. 
Walking into the parlor level via a classic high-stoop vestibule entry, you're greeted with abundant natural light and a cozy, homely atmosphere. The focal point of this level is the intricate gas fireplace flanked by comfortable couches, while massive windows offer a glimpse into the world outside.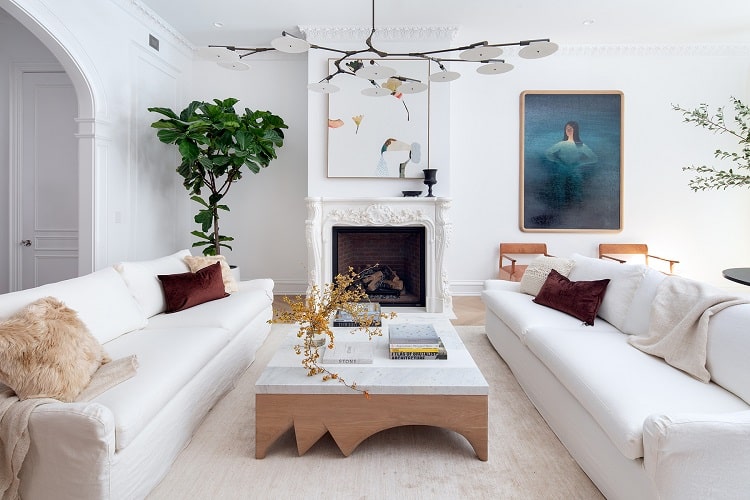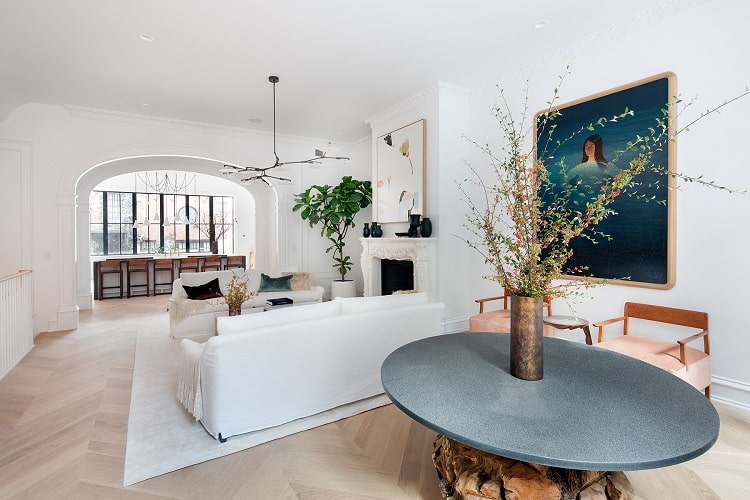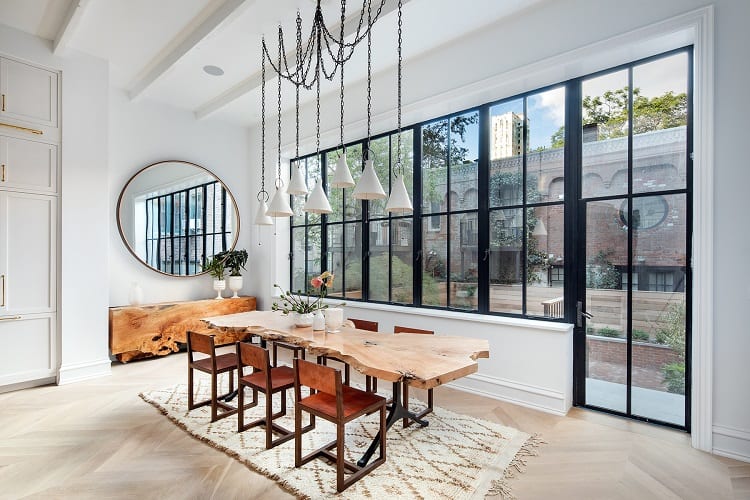 White oak floors then lead you into the open kitchen, which is equipped with state-of-the-art appliances, including a massive Carrara marble island and a retro-style stove.
Just below the kitchen, a garden entry leads you to a spacious family room featuring a wet bar, as well as a room that can be used as a den or a guest room, which includes a full bathroom, plenty of closet space, and a powder room. Right below, there is a fully finished cellar with a wine room, storage space and a recreation room.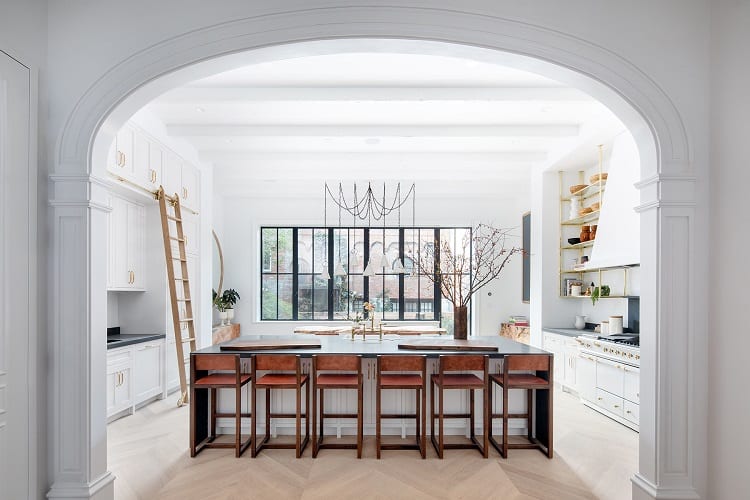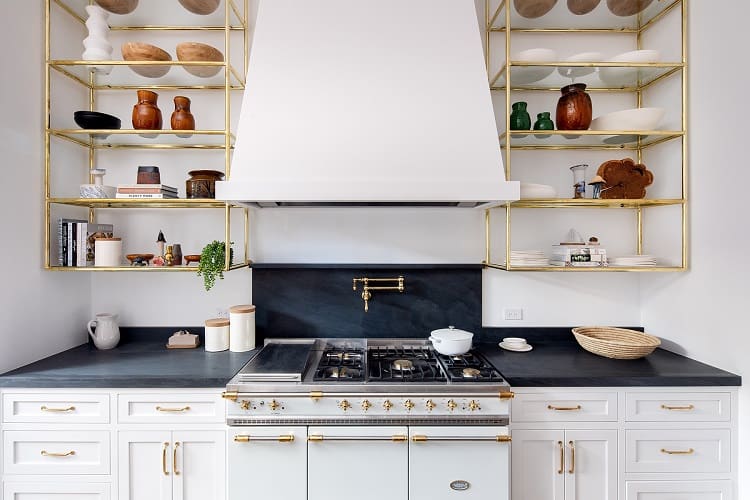 The second level houses a full-floor, breathtaking master bedroom complete with three walk-in closets, a massive bedchamber overlooking an outdoor terrace, and a spacious master bathroom.
Going further up to the third level, you'll find two more bedrooms, each featuring custom walk-ins and private baths, as well as a full laundry room with washer and dryer. The fourth floor offers another two bedrooms sharing a spacious bathroom, and a sunny family room with a gas fireplace.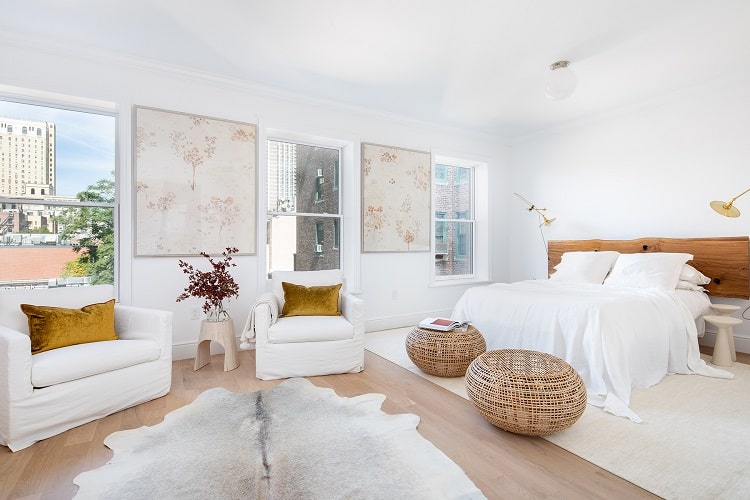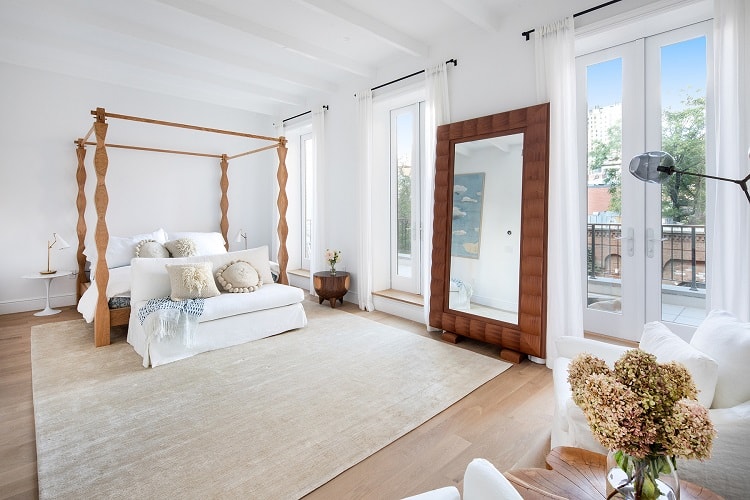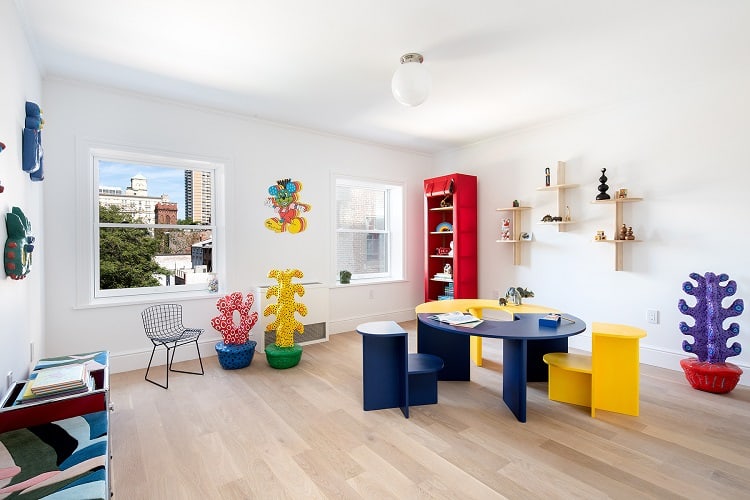 The crown jewel of this Brooklyn home is found on the top level, which opens up to a massive roof deck with exquisite city views. The 900-square-foot deck comes complete with a fully stocked outdoor kitchen and a grill area for entertaining guests and enjoying the summer evenings.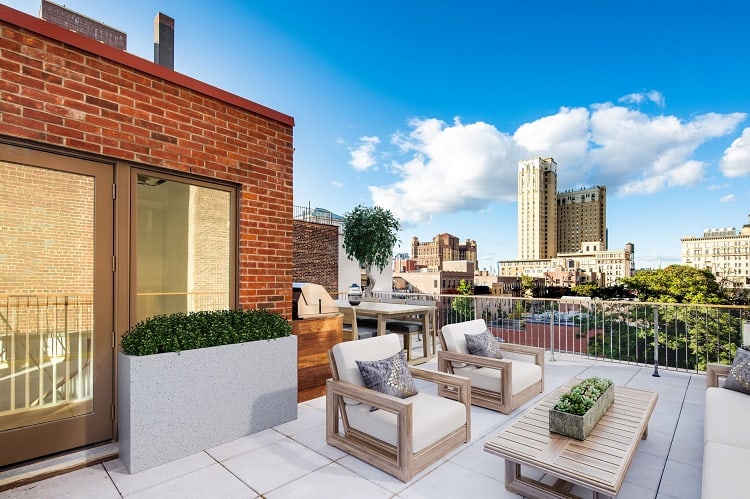 The building also offers some crucial amenities for the future homeowners, including a laundry room, storage space and parking. Just a few steps away lies the Brooklyn Heights Promenade, with Cadman Plaza to the east and Brooklyn Bridge Park just minutes away along the waterfront.
We think this fabulous brownstone checks all the right boxes, but if you're still on the fence, be sure to reach out to the brokers and maybe get a house tour to convince yourself of this home's beauty.
More stunning homes in NYC
Greta Garbo's Longtime Apartment in New York Lists for $7.25 Million
You Can Now Rent Biggie Smalls' Childhood Apartment in Brooklyn for $4,000/Month
Audrey Gelman's NYC Home is Full of Character (and Color)
The Many Famous Residents of the San Remo, NYC's First Twin-Towered Building