---
Who we are
---
FancyPantsHomes.com is a luxury home & real estate news site showcasing luxury listings, record-breaking sales, celebrity homes, and mansions with a pop culture twist. To put it simply: we cover the world's most extraordinary homes – both real and fictional.
Our mission is to provide a respite from a world full of a disturbing headlines and instigating topics through entertaining stories and awe-inspiring homes.
That's because the word 'home' is one meant to bring joy to our hearts, and represents one of the few things all of us have in common, regardless of where we're from and what we've achieved in life.
We all dream about that perfect place to call home. And sometimes, we dare to dream beyond our means. Our hope is that we will help you find all the inspiration you need to dream big and the picture-perfect homes to fill up your vision boards.
With a focus on celebrity homes, luxury estates with fabulous interiors, and the occasional walk down memory lane to revisit iconic TV or movie homes, we brought together home enthusiasts from all over North America.
---
How it all started
---
We first started out in 2016, occasionally penning articles on architecturally distinct properties and out-of-the-ordinary listings. Starting from a central premise that "every home has a story", we forged forward, trying our best to tell each story right.
But what started as an after-work hobby would soon turn into a thriving online business, our articles now attracting millions of impressions each month.
With its real estate pieces, celebrity features, and in-depth coverage of some of the most famous homes in pop culture, Fancy Pants Homes is now one of the leading independent real estate blogs — with no affiliation to a particular brokerage or publishing company — often featured by the biggest online publications including MSN.com, Business Insider, VICE, Buzzfeed News, or The Sun, as well as industry leaders like Redfin or Realtor.com.
---
Meet our writers
---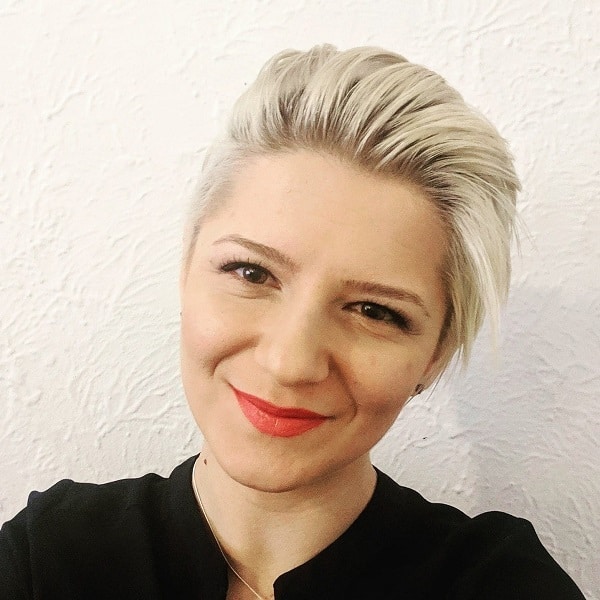 Georgie started out as a real estate journalist for MultiHousingNews.com and Commercial Property Executive, two established publications that taught her to appreciate the industry and its many intricacies. She then transitioned into digital marketing, working with some of the biggest real estate platforms, including Point2 Homes, PropertyShark, and RENTCafe. After a brief but impactful stint in the start-up world, where she led the marketing divisions of fintech company NestReady and media publisher Goalcast, Georgie returned to her first passion, real estate, and founded FancyPantsHomes.com
Sophie is Drama graduate-turned-writer with a passion for movies and television, whose interests seamlessly come together to tell our readers all about their favorite on-screen homes, and how the interiors and set designs come to life. Outside of Fancy Pants Homes, Sophie has been penning articles for lifestyle brands like The Upcoming, Herbal Essences, Asda, and Harvey Nichols.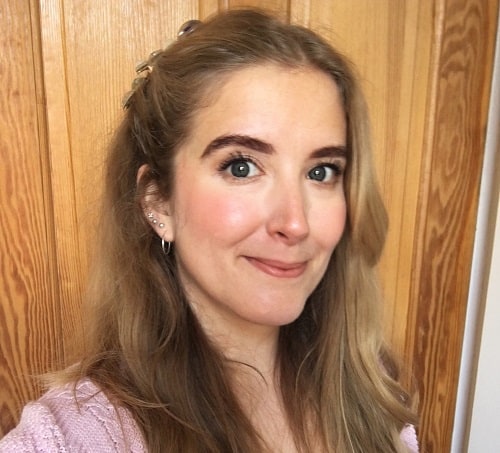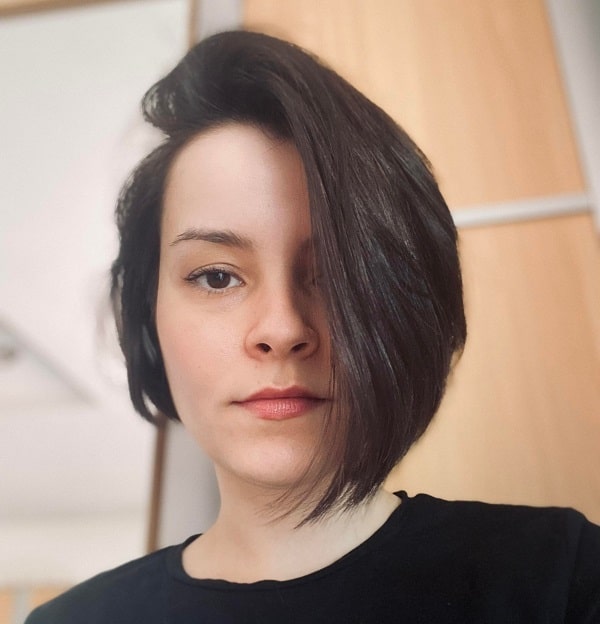 With her stellar writing, in-depth knowledge of the real estate industry, and witty turn of phrase, Ioana played a crucial role in getting Fancy Pants Homes off the ground. A skilled writer with past bylines in several industry publications, including CPExecutive, MHN.com, and CommercialCafe, Ioana has transitioned into a digital marketing role, leading the content efforts for SRD Media. She's still an active contributor to Fancy Pants Homes, covering wide-ranging topics from iconic homes to property news and luxury real estate pieces.
Our celebrity home expert, Sheela is a Mass Media graduate and trained pilot whose first love is (and always will be) writing. Before joining Fancy Pants Homes, Sheela was a travel writer for Greeka.com, and has been working as a features writer (Fashion, Relationships, Health, Beauty, Celebrities, and Lifestyle) and editor for the female-centric publication Allwomenstalk.com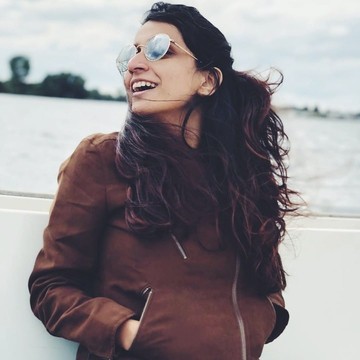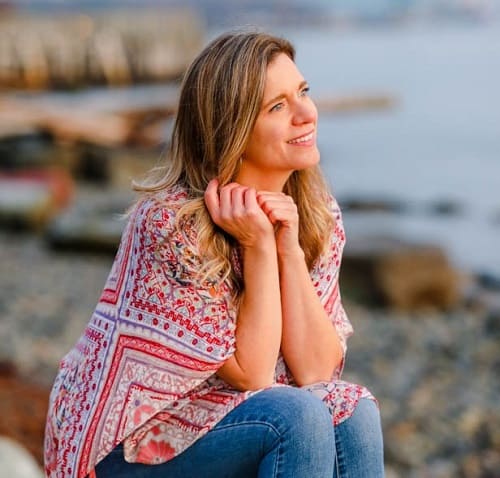 Jenny Schafer is the former senior editor of a high-profile blog for 10+ years where she mastered skills in writing, digital marketing, branding, public relations, social media, blogging and multimedia content. Jenny is a proud mom-of-three and resident of Vancouver, B.C. A semi-retired social worker and counselor, Jenny writes with a keen social consciousness and passion to keep things positive. She has been interviewed by various news sources such as CNN, Zimbio, Mom Spark and was a regular contributor for HerSay.
Cha Miñoza has been working as a writer for over a decade, covering a variety of different topics including fashion, design, lifestyle, celebrities and pop culture. When she is away from her keyboard, she enjoys creative pursuits and is also a devoted dog mom to two spoiled fur babies. She is also a writer for media/news company The Inquisitr and the international fashion blog Tokyo Fashion.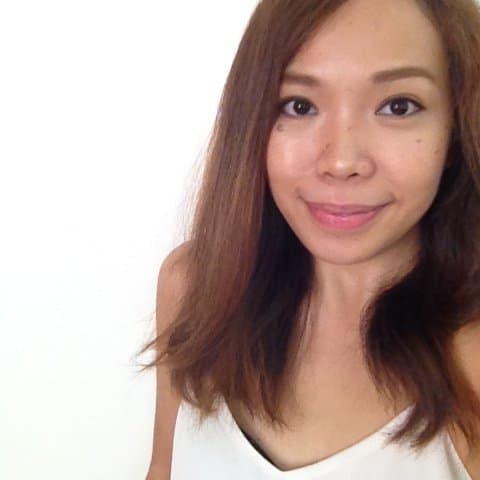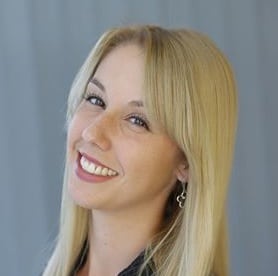 An avid writer with a knack for lifestyle and home décor, Flavia has been combining her passion for movies and TV with her affinity for welcoming interiors, tackling topics from fictional homes to interior design tips or the psychology behind the way we decorate our homes. With a PhD in Sociology, Flavia has also been inspiring readers as a long-term contributor on Goalcast.com
---
Contact us
---
If you want to get in touch with any of our writers — or want to send us a story tip — you can reach us via the email addresses listed below.
Please note that we do not accept any type of guest articles and that emails asking for article placement will likely go unanswered.
Due to the high number of emails we receive, it may take a few days for our team to reply. Thank you for your patience.
---
For editorial: hello@fancypantshomes.com
For partnerships & advertising: partners@fancypantshomes.com
For business inquiries: partners@fancypantshomes.com
To reach our editor: georgie@fancypantshomes.com
---
Reach out by snail mail
423 Rosingdale Street, Kanata, K2M 0L8, Ontario, Canada