If you had all the money in the world, who would you want living next door to you?
For me, it'd be either Snoop or Trevor Noah, for wildly different reasons. But I wouldn't mind asking Ryan Reynolds for a cup of sugar either.
Now, that'd be one expensive cup of sugar; an apartment in the now famous celebrity magnet — 443 Greewich Street — just came to market, and it bears a jaw-dropping $60,000/month price tag.
Included in the price: bragging rights to having neighbors like Jennifer Lawrence, Justin Timberlake, Jessica Biel, Meg Ryan, Jake Gyllenhaal, Harry Styles, and the merc with a mouth himself, Ryan Reynolds.
The stunning three-level apartment comes with a huge private terrace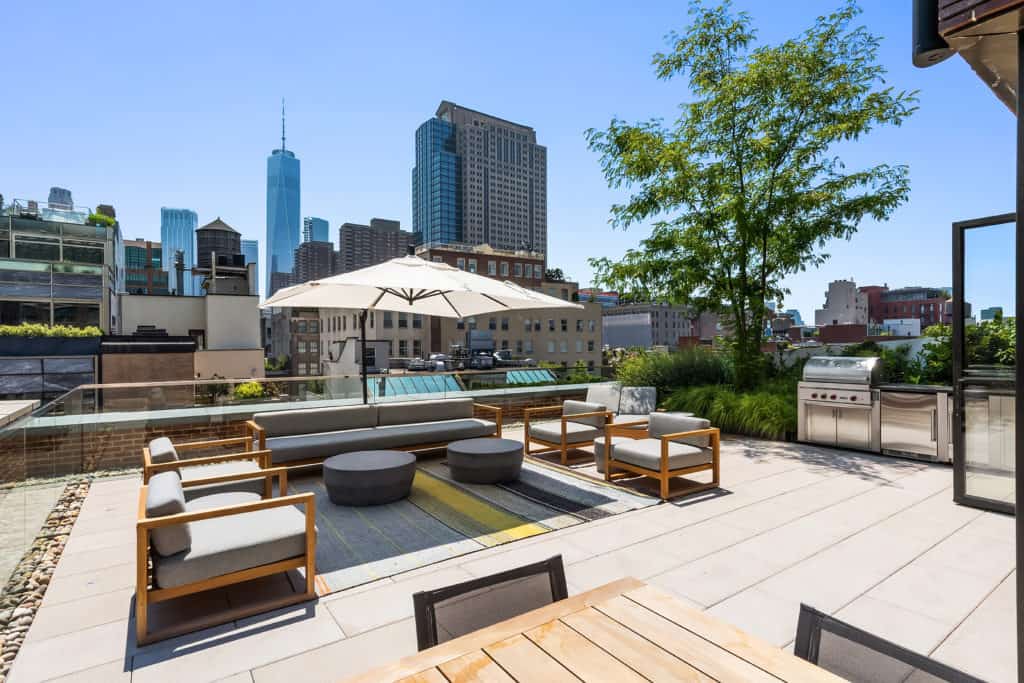 Spanning 5,000 square feet, the 443 Greenwich Street rental comes with 4 bedrooms, four full bathrooms, and an impressive 1,000-square-foot outdoor space — with its own standalone kitchen (barbecue included) and a built-in garden.
The three-level apartment has its own private elevator entrance, and a few other posh features like double height ceilings, a marble-encased fireplace, reclaimed wood beams, marble-clad bathrooms, and a game room on the top level.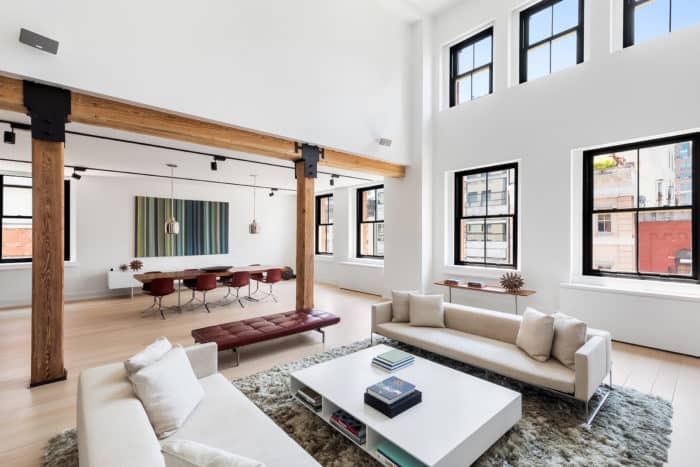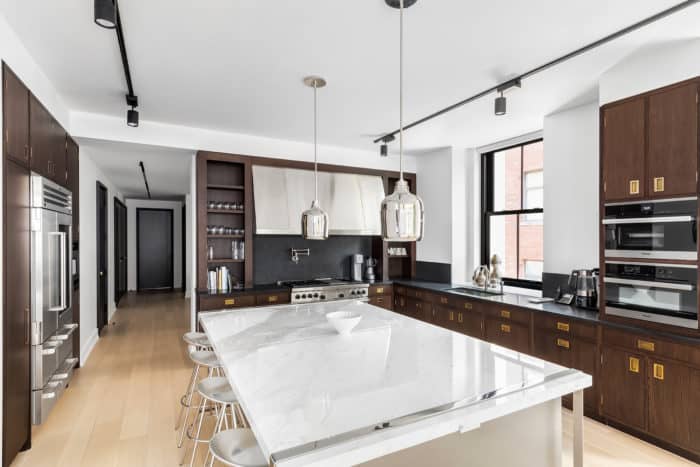 Why do celebrities love 443 Greenwich street?
One word: privacy.
A big part of the aggressive marketing campaign for the converted units in the pre-war building were centered on how "paparazzi-proof" the building actually is. 443 Greenwich offers almost door-to-door access with its drive-in, drive-out underground parking garage with valet and a second lobby for residents wishing to take private elevators.
Even the building amenities cater to the residents' privacy: there's even private fitness studios and an indoor 75-foot lap pool with Turkish baths and private alcoves. In other words, you might not get to see those famous neighbors very often.
More celebrity cribs
Inside Supernatural Star Jensen Ackles' 'Very Hip' Lake House in Austin
Robert Downey Jr. Lives in this Charming Windmill House in the Hamptons
Dwayne 'The Rock' Johnson's New $27.8M Mansion Is a Piece of Real Estate Heaven
Everything We Know About Adam Levine's House in Los Angeles