Highlights
Despite his vast wealth, the Microsoft founder – born and raised in Seattle – stayed close to home.
Bill Gates' house is located in Medina, a small city on Lake Washington, on the opposite shore of Seattle, WA.
Dubbed Xanadu 2.0 after the fictional house in Orson Welles' infamous Citizen Kane, Gates' mansion comes with 66,000 square feet of technologically advanced interiors.
The billionaire's house has 7 bedrooms, 24 bathrooms, 6 kitchens, and a 2,300-square-foot reception hall that fits up to 200 people.
Built in 1994, the sprawling property is valued well over $130 million, and commands property taxes of over $1 million each year.
---
Not many houses have their own Wikipedia page. But then again, few residences have owners with a net worth greater than the GDP of over 100 countries.
Once the richest man in the world, the Microsoft co-founder is now #4 on the list of wealthiest people, surpassed only by Elon Musk, Jeff Bezos, and French LVMH founder, Bernard Arnault.
Bill Gates' net worth is a mind-boggling $100+ billion, though in recent years he's stepped aside from most of his business endeavors to run the Bill & Melinda Gates Foundation, the world's largest private charitable foundation.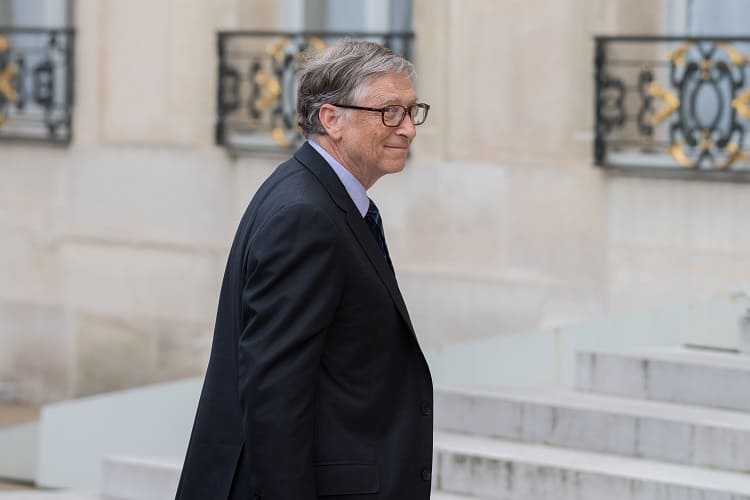 Despite his vast wealth, the billionaire didn't stray too far from home.
Born and raised in Seattle, WA, Bill Gates lives in a 66,000-square-foot mansion built into a hillside overlooking Lake Washington in Medina — a small city on the opposite shore from Seattle.
Ironically, the tiny city (which had a population of just under 3,000 people at the 2010 census) has also long been home to fellow billionaire Jeff Bezos.
Gates' house — which goes by the name of Xanadu 2.0, after the fictional home of Charles Foster Kane, the title character of Orson Welles' infamous Citizen Kane — is worth well over $130 million and boasts some unique features worthy of its owner's deep pockets.
Let's take a closer look, shall we?
Bill Gates' house has almost as many kitchens as it has bedrooms
The massive 66,000-square-foot home fits many rooms with very different uses between its numerous walls.
To list some of the most conventional ones first, Gates' house has 7 bedrooms, 24 bathrooms (yes, you read that right, that amounts to more than three bathrooms for each bedroom suite), and an impressive total of 6 kitchens.
If you think that's one burner stove too many, it will make more sense once you learn that the billionaire's home has a 2,300-square-foot reception hall that can accommodate up to 200 people. The dining room alone sits 24.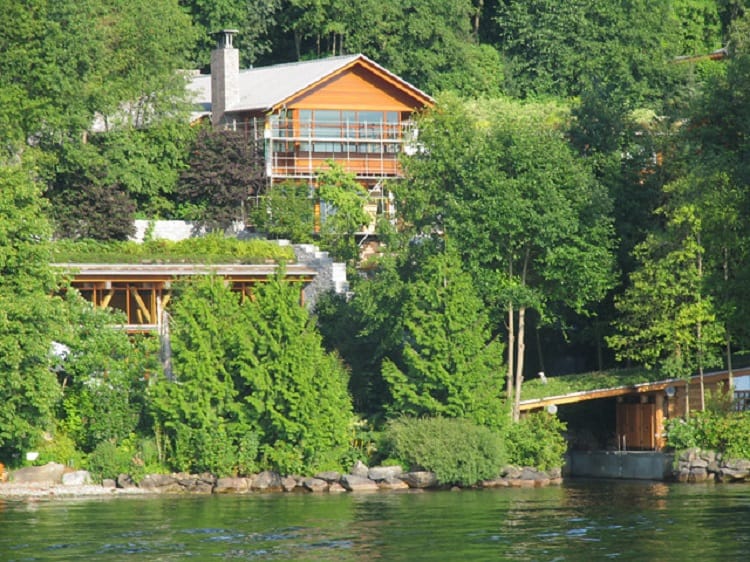 There's also a 60-foot pool, a 1,500-square-foot art deco theater, and a 1-bedroom guest house where Gates reportedly wrote his book, The Road Ahead, while the main house was still being built.
Another unique feature is a massive 2,500-square-foot fitness facility that has a trampoline room with a 20-foot ceiling (which tells you quite a bit about the billionaire's favorite way to blow off some steam). It also has a sauna, steam room, and separate men's and women's locker rooms.
Xanadu 2.0's most striking room is the library
An avid reader whose book lists hold headlines every year, Bill Gates made sure his house has a massive — and downright impressive — library.
From a design perspective, the paneled library spans 2,100 square feet and features a domed reading room and two secret pivoting bookcases, one of which was fitted with a bar.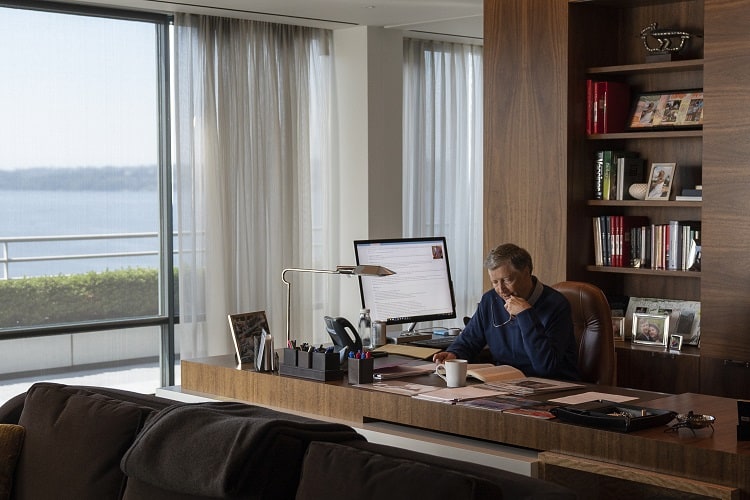 At the base of the dome, there's a memorable quote inscribed, taken from F. Scott Fitzgerald's novel The Great Gatsby.
It reads, "He had come a long way to this blue lawn and his dream must have seemed so close he could hardly fail to grasp it."
But the value of the room extends beyond its design, to the books and manuscripts you'll find inside. Among them is Leonardo da Vinci's 16th-century collection of scientific writings, the Codex Leicester, which Gates purchased for a whopping $30.8 million.
Bill Gates' house is as tech-heavy as you'd expect
As you'd probably expect from a man who once revolutionized the world of personal computers, the Microsoft cofounder's home is heavy on tech, incorporating some very unique uses for technology.
The house features an estate-wide server system, a 60-foot swimming pool with an underwater music system, and about $80,000 worth of computer screens lined up around the house to display art.
In fact, visitors and guests of Gates' mansion are given devices (worth an extra $150,000) to pick and choose their favorite paintings or photographs to display.
According to Business Insider, the house also comes with a high-tech sensor system helps guests monitor each room's climate and lighting.
When visiting Gates' house, guests receive a pin that interacts with the sensors, allowing them to change temperature and lighting settings as they see fit. Moreover, there are also speakers hidden behind the wallpaper, which means music can follow visitors as they move from one room to the next.
The house took 7 years to build
In a tribute to its moniker (the word Xanadu is defined as an idealized place of great or idyllic magnificence and beauty), Bill Gates' home is an architectural feat that took 7 years — and lots of manpower — to complete.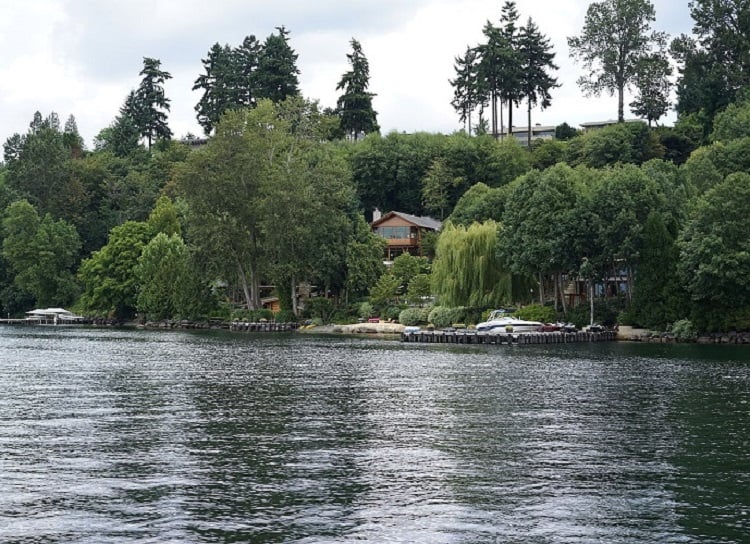 Xanadu 2.0's architecture, a modern design in the Pacific lodge style, is the result of the combined efforts of Cutler-Anderson Architects and Bohlin Cywinski Jackson.
Ironically, the latter is most known for creating the signature aesthetic of the Apple Stores.
What sets it aside is that it's also an "earth-sheltered house", which means it uses its natural surroundings as walls for temperature and to reduce heat loss.
According to an older report, the house was built with 500-year-old Douglas fir timbers rescued from an ancient lumber mill, painstakingly sanded and refinished.
In total, half a million board feet of lumber was used during construction.
How much does Bill Gates pay in property taxes?
Owning a house that's valued north of $100 million isn't cheap. Gates pays over $1,000,000 in property taxes each year.
In fact, his property tax bill for 2021 was $1,154,618, after paying $1,131,741 and $1,040,644 in 2020 and 2019 respectively, according to Realtor.com's tax history data.
For tax purposes, Xanadu 2.0's last assessed value was $135,523,000, with the land itself being valued at $34.5 million, and the additions (main house, plus amenities and guest house) being assessed at $101 million.
Who got the house in the divorce?
Bill and Melinda Gates' divorce held headlines throughout 2021.
And while the world watched one of the most expensive divorces in history unfold, one question that was on everyone's mind was: who gets the house in the divorce?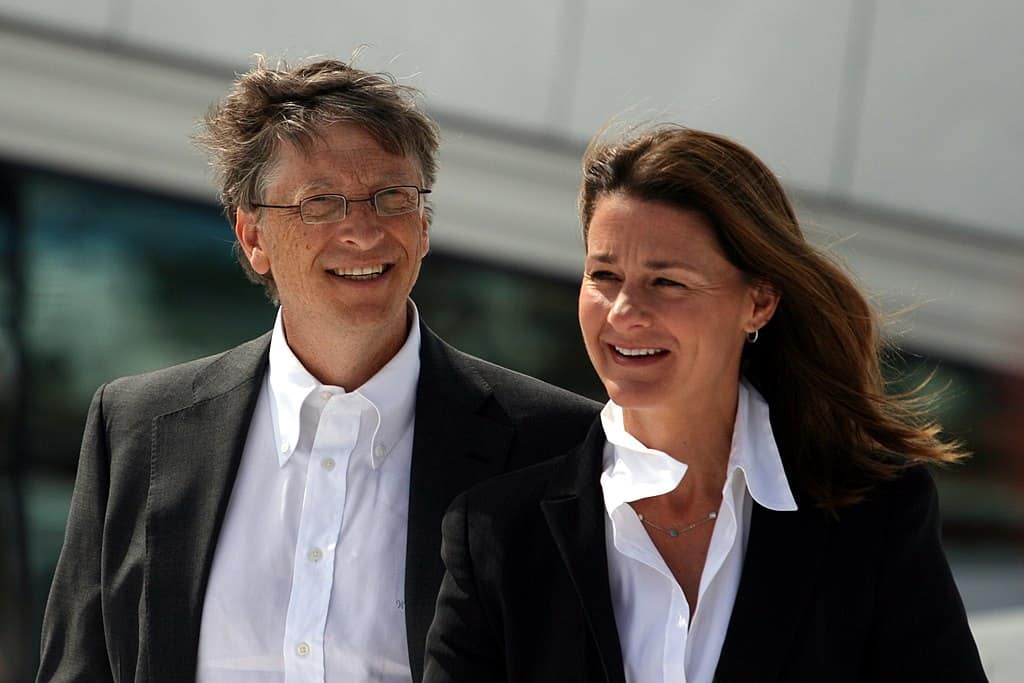 No information has been made public about the fate of Xanadu 2.0 post-split, but it's somewhat safe to assume that Melinda didn't claim the property for herself.
Bill Gates bought the land and started building his house in Medina well before the two wed in 1994 (the couple married on the Hawaiian island of Lanai on New Year's Day).
In fact, when Melinda was brought aboard, the place was "a bachelor's dream and a bride's nightmare," according to a 2008 profile of Ms. Gates in Fortune magazine.
It had "enough software and high-tech displays to make a newlywed feel as though she were living inside a video game," Melinda added.
The New York Times reports that, despite the changes Melinda made over the years (working with lauded interior designer Thierry Despont to make the place more welcoming and family-friendly), Ms. Gates was not all that excited about continuing to live there.
"We won't have that house forever," she told The Times in 2019. "I'm actually really looking forward to the day that Bill and I live in a 1,500-square foot house."
And while the plan of downsizing together never panned out, it's likely that Melinda Gates moved on, not only from their marriage of 27 years, but also from the technologically advanced, 66,000-square-foot mansion that Bill built.
Frequently asked questions
Why is Bill Gates' house called Xanadu 2.0?
The billionaire named his home Xanadu 2.0 after the fictional house in Orson Welles' infamous Citizen Kane. While the cinematic Xanadu was an impressive palace-like abode, the term itself means "an idealized place of great or idyllic magnificence and beauty".
What's the address of Bill Gates's house?
Bill Gates' house is famously located at 1835 73rd Ave NE, Medina, Washington, USA. It's set right outside of Seattle and overlooks Lake Washington.
Who won the house in the divorce?
No information has been made public about the fate of Xanadu 2.0 post-split, but it's safe to assume that Melinda Gates didn't claim the property for herself. Bill Gates bought the land and started building his house in Medina well before the two wed in 1994, and Melinda has called the house "a bachelor's dream and a bride's nightmare."
More billionaire homes
Where Does Warren Buffett Live? The Modest Home of the World's Tenth Wealthiest Person
Mark Cuban's Million-Dollar-Mansions are the Definition of Luxury Living