There's something about Mark Cuban, the cool-and-casual, but-not-yet-evil billionaire, that really wins us over and it's not his boyish charms.
Maybe it's that he's the only judge on Shark Tank who can stand up to Kevin O'Leary, the Mr. (not-so) Wonderful. Or maybe it's the passion with which he celebrates the wins and rues the losses of his NBA team, the Dallas Mavericks.
We can't talk about Mark's fortunes and fame without mentioning that he has earned it all in a storybook rags-to-riches manner.
From being fired as a computer salesman at one of his first jobs to starting his own company, MicroSolutions, that competed with his previous employer, and eventually making his big-money move with Broadcast.com, every stage of Mark's life is an inspirational story.
The tech-loving, outspoken critic of NBA officials clearly loves investing in things that he enjoys. His love of movies, and maybe his own dreams of being on-screen, led him to purchase the movie theater chain Landmark Theaters and the distribution company Mongolia Pictures among other big media investments.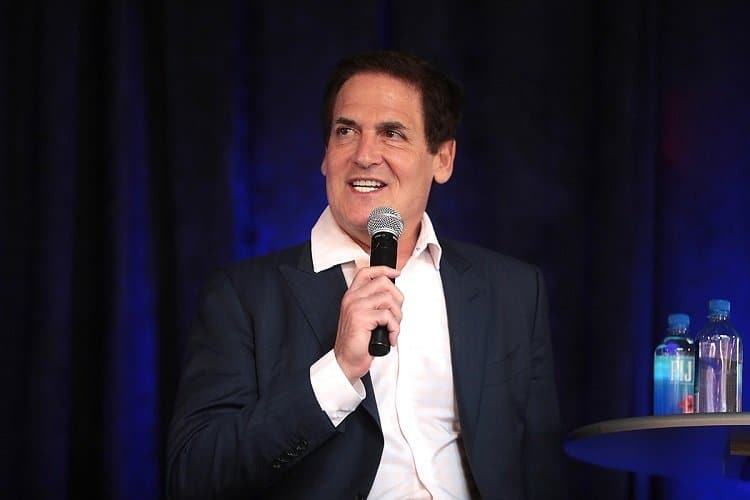 His "all-time goal" was to buy a private jet and he made that happen in 2017.
The 20-something-year-old who "lived in a dumpy apartment and survived on chicken wings" came a long way and grew into a 40-something-year-old who bought himself a lofty mansion in the most prestigious area in Dallas, Texas. Seriously, you have to see this place to believe it!
Mark's Cuban's house in Dallas is a property fit for a billionaire
Back in 1999, soon after Yahoo.com acquired his company, Broadcast.com, for $5.7 billion, the Mavericks owner bought himself the sprawling mansion — reportedly paying $13 million for the property, an astounding amount of money back then.
The property had been built only a couple of years prior, in 1997 and clearly, Mark thought it too good to pass up on, what with his newfound entry to the who's who of America's wealthiest.
The French chateau-style home is built out of stone and sits on a massive property spread across 7 acres of land. The main house is designed to wrap around a grand entrance with a fountain at its center and is a sprawling 23,676 square feet in size.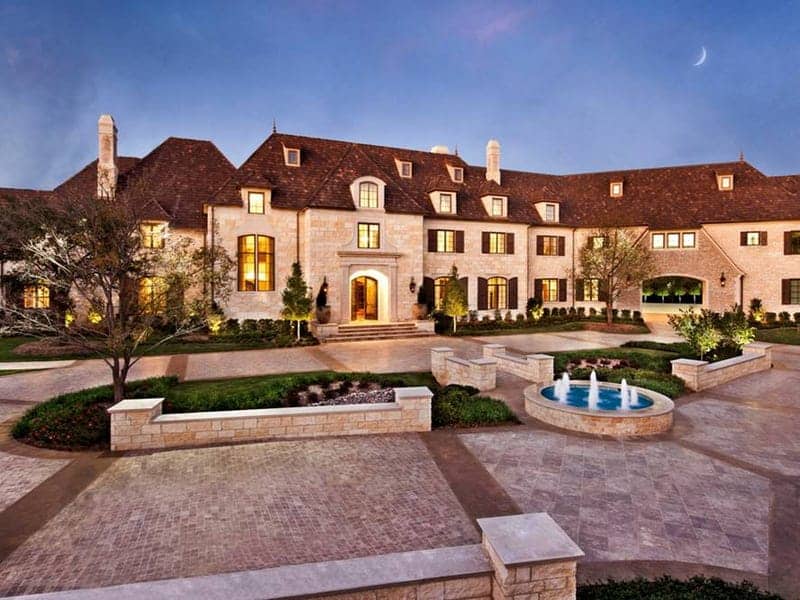 In 2019, while speaking about the house, Mark admitted that he bought the house 'sight unseen' and that still to this day he doesn't exactly know how many bedrooms and bathrooms the house has!
We can answer that for you, Mark. You've got 10 bedrooms and 16 bathrooms in the main house. You're welcome!
Besides the main house, there is also a 3-story guest house, which looks nothing short of a family home by itself. The property also came with 3 garages attached to the main house, but of course, that was too little space for a billionaire to park all his toys and so Mark built 2 more.
We don't often get to see inside Cuban's house
Despite living his life in the public sphere for nearly two decades now, Mark has always maintained a sense of privacy about his family life and even his home.
The little that we do know about his home can be pieced together from his various social media posts – large windows, high ceilings, and magnificent open spaces in every room.
It will come as no surprise to you, however, that one of the first modifications he made to the home was to install a state-of-the-art sound system. And given how much he loves to party, his house is ideally designed to host large gatherings.
With 5 wet bars, 5 fireplaces, and an expansive wine cellar, it is almost as if the house was designed expressly with the purpose of entertaining guests.
In line with the rest of the palatial homes of Preston Hollow, the well-manicured lawns and landscaping are equipped with an in-ground swimming pool, a spa, a basketball court, and even a full-sized tennis court.
With all the features of the home and the larger property, no one would blame you if you mistook it for a super-luxury resort.
With a home like his, it is not hard to imagine that Mark hasn't yet discovered all the secrets of the place. Though seeing as how we've all been spending so much time at home over the last couple of years, maybe he's found some answers!
Mark Cuban's house in California is considerably more modern, but equally (if not more) impressive
You wouldn't expect a successful entrepreneur like Cuban to own just one house, would you?
The Mavericks owner set his California base in Laguna Beach — a small coastal city in Orange County, California known for its many art galleries, coves and beaches — where he purchased a swanky vacation home in a resort-style oceanfront community.
Back in 2018, Mark Cuban paid $19 million for his California house, one of only 13 private home sites that make up for the Montage Residences resort. With 6 bedrooms, each of them beautifully styled, 6 full bathrooms, and 3 half bathrooms, the house has a total of 7,867 square feet of pure awesomeness.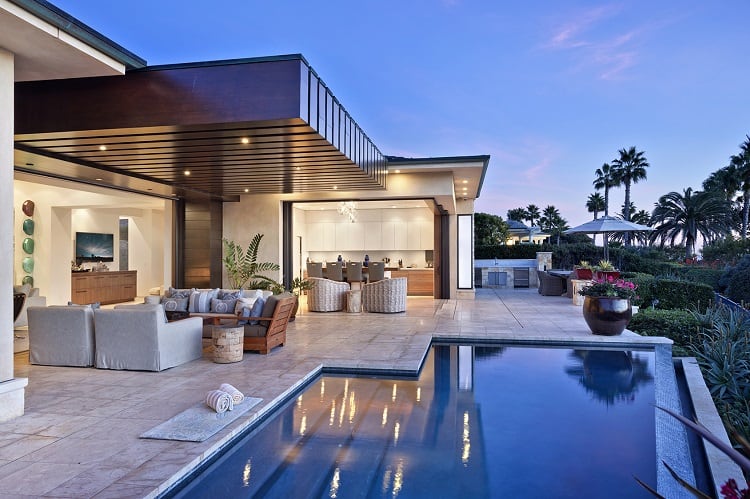 SEE ALSO: Where Does Warren Buffett Live? See his Surprisingly Modest House in Omaha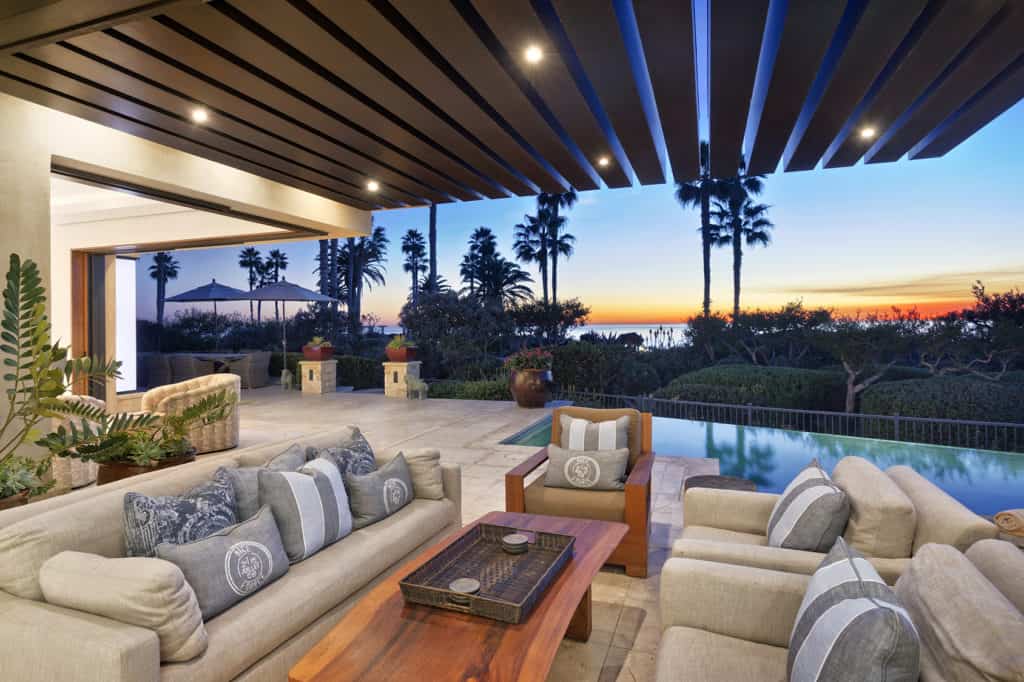 Built in 2010, the stone-finished house has a gated courtyard entry, high ceilings, and lots of stylish Mahogany finishes.
Everywhere you look, the house has walls of glass that blur out indoor-outdoor separation so that its guests can enjoy the lovely California weather year-round.
That also applies to the master bedroom, which invites the ocean in with large sliding doors opening up to a beautiful bedroom terrace. To take the full tour of the house, check out our past coverage of the sale.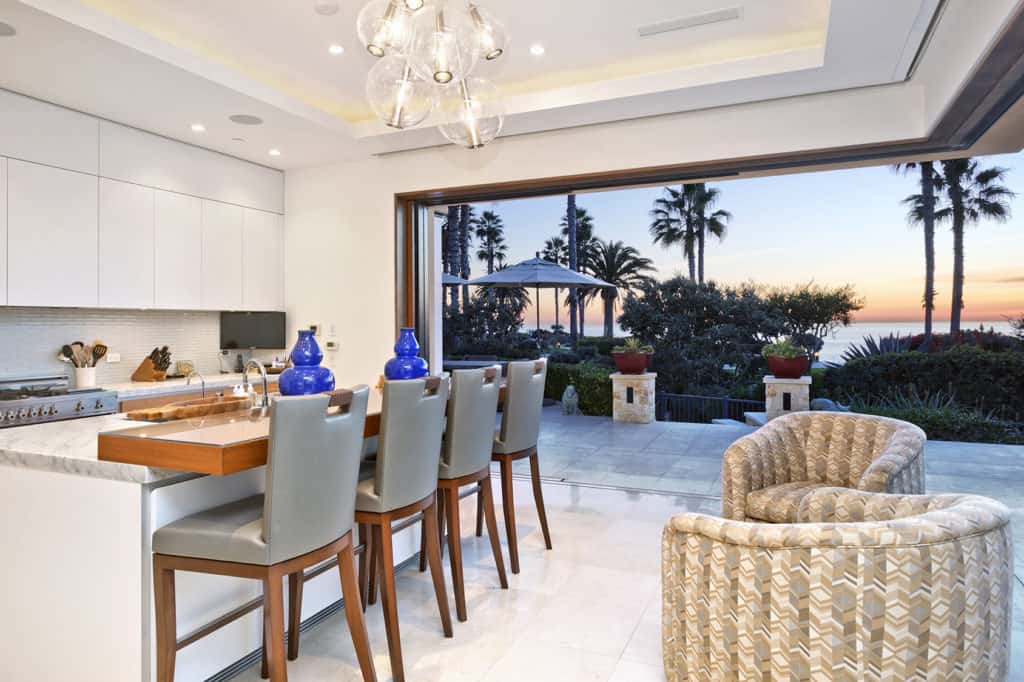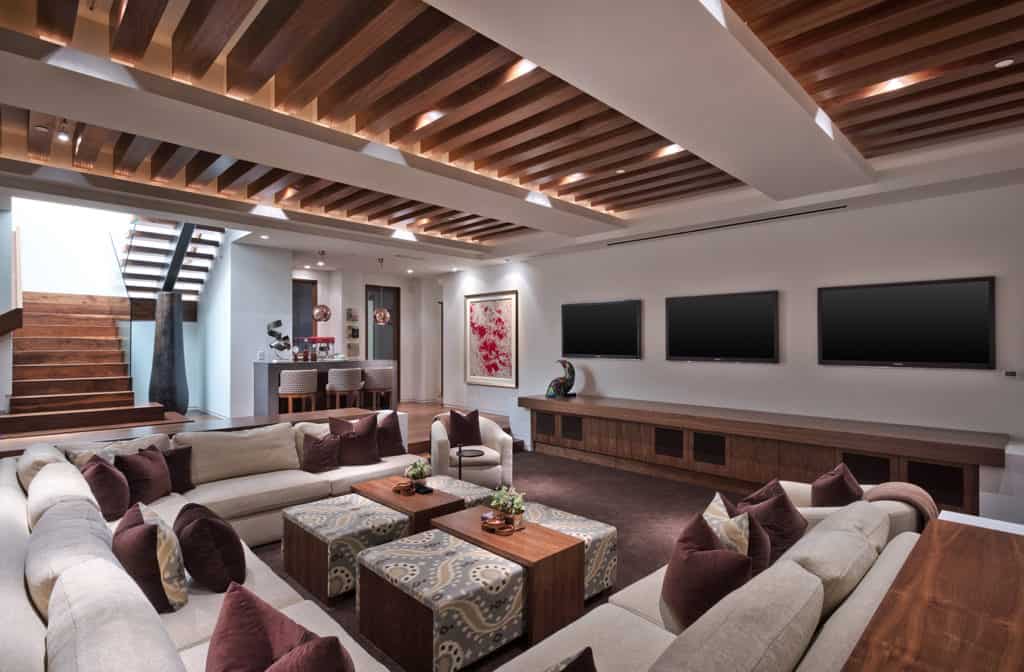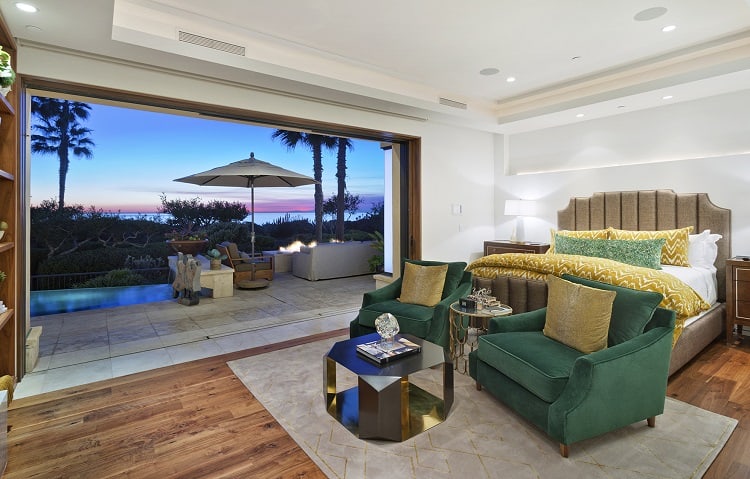 With one royalty-worthy sprawling estate in Texas and another modern, swanky beachfront house in California, a net worth that'd put some of the countries' richest people to shame, and a beautiful family to share everything with, Mark Cuban truly is a lucky man.
More stories like this
Bill Gates' House near Seattle, Xanadu 2.0
Larry Ellison's house, the $173M Gemini Mansion in Florida
Grant Cardone's Houses: A $40M 'Castle on the Sand' and a Wildly Colorful Main Residence in Florida