If we were to ask you to imagine your dream home, what would your mind conjure up?
Perhaps you'd love a penthouse in the skies or a palatial property with sweeping gardens. What about a lush forest paradise away from civilization or an opulent oceanfront property?
Maybe a hillside mansion with an infinity pool or a good ol' swanky apartment in a coveted address is more your style.
What if we told you that you no longer need to choose just one view or destination because you can have it all?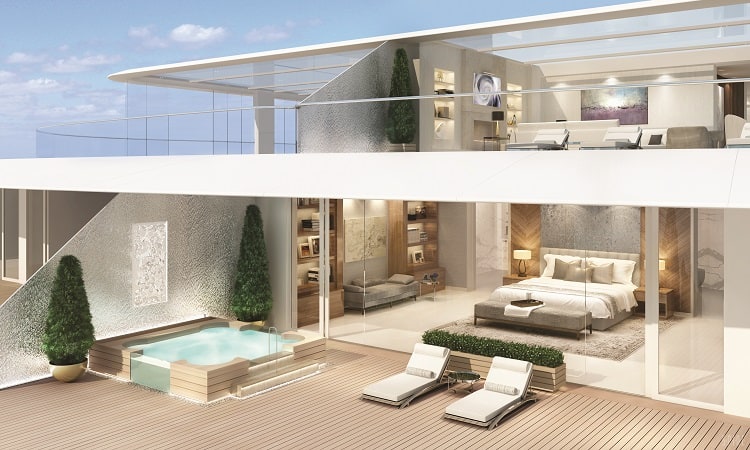 Welcome aboard the NJORD, a one-of-a-kind superyacht that redefines luxury living as we know it.
Aptly named after the Norse god of the wind and seas, NJORD is being developed by Ocean Residences Development and German shipyard, Meyer Werft.
A look at the luxury homes aboard the NJORD Superyacht
Once completed, NJORD will offer 117 private residences that range from 1,500 to 9,000 square feet with two to six bedrooms. There will also be 16 duplexes and triplexes that have their own private elevators.
The prestigious homes will be priced from $8.5 million to $70 million.
The project is expected to be completed by 2026, but the first ten homes aboard the NJORD Superyacht are already up for grabs. And they're quite spectacular!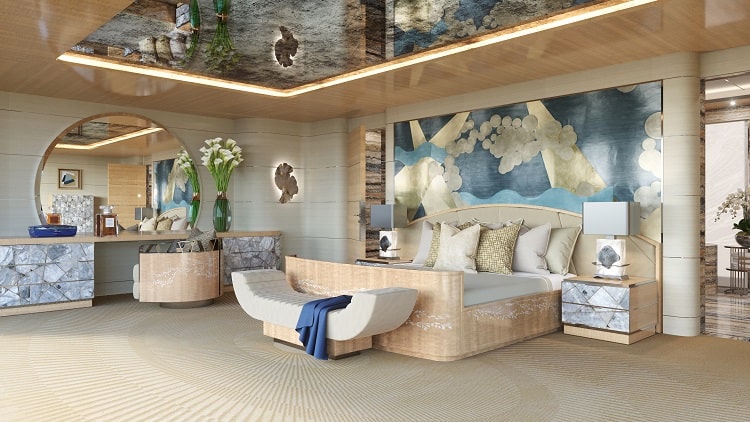 To add a personalized touch, the developers have brought many interior designers and architects on board including Kelly Hoppen and David Linley who have worked on the first 10 units as well as Jean-Michel Gathy, Francesca Muzio, Sabrina Monteleone, Taylor Howes, and 1508 London.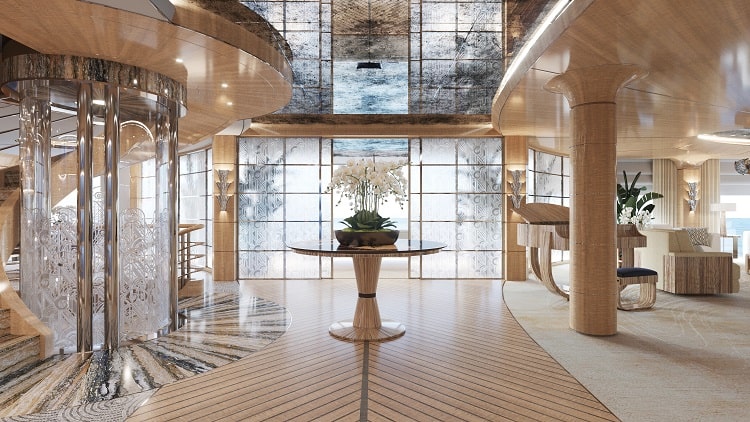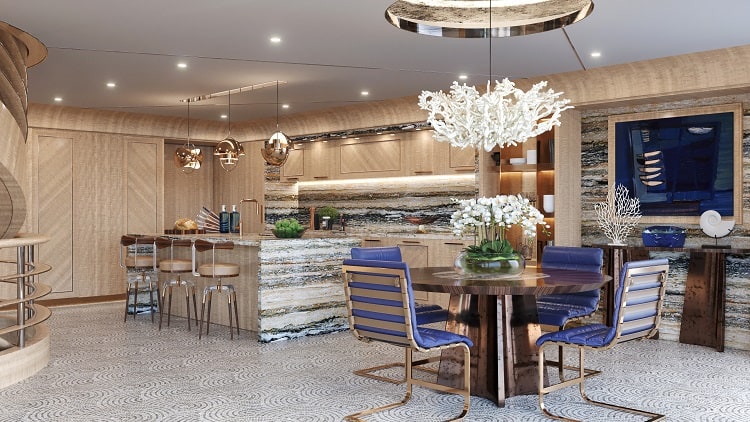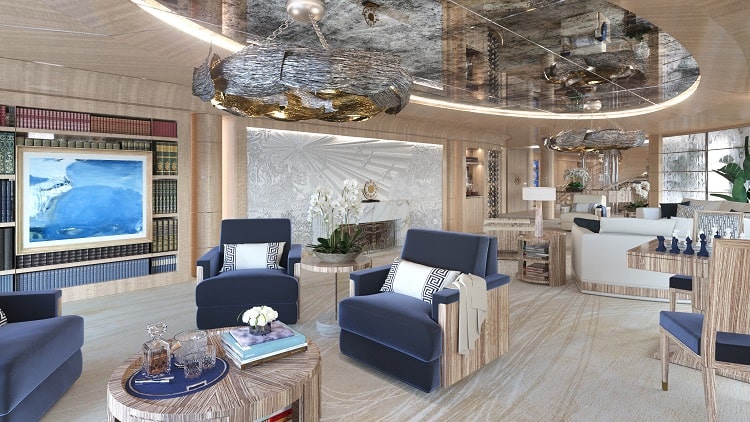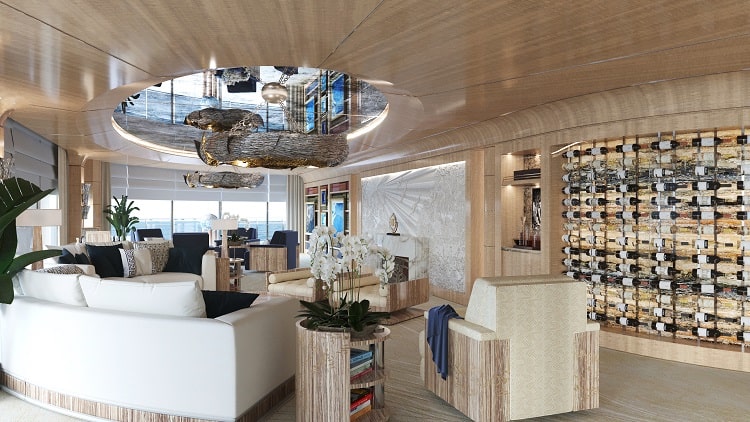 Future residents can choose from 15 different floor plans and — while each residence is intended to be unique — there are also certain similarities like floor-to-ceiling windows, smart home technology, Gaggenau appliances, and of course, private balconies with spectacular views of the ocean.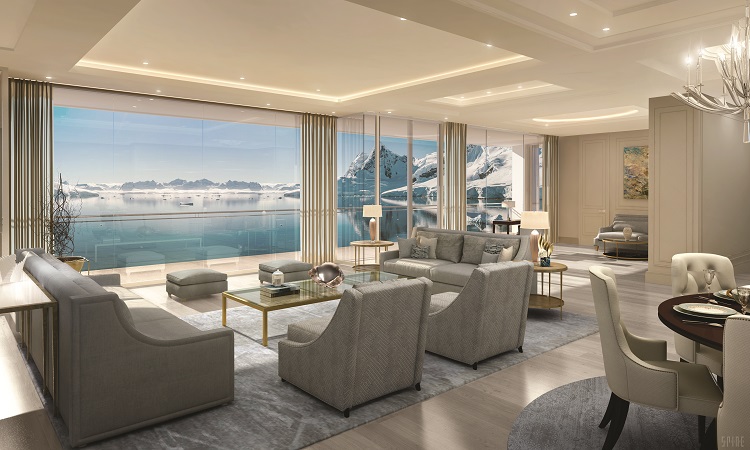 The epic 948-feet superyacht also includes other features like gourmet kitchens with custom cabinetry by Studio Becker, walk-in closets, ensuite bathrooms, personalized housekeeping, laundry, and tailoring services.
The luxury doesn't end there though.
The vessel comes with a travel and excursion concierge for the more adventurous residents, a Eurocopter 160, four superyacht limo tenders, two dive and fishing boats, a dive center, and an excursion lounge.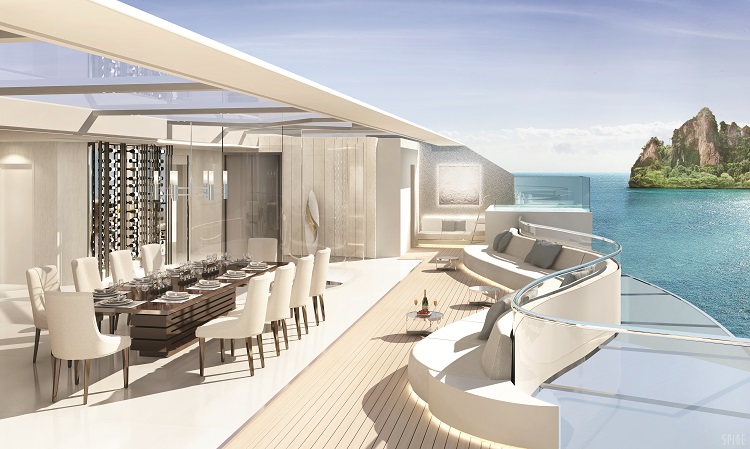 All of the residents' culinary requirements will be taken care of in the six world-class restaurants and bars on board.
For the health and mental well-being of residents, there's the Chenot Spa and Wellness Center and a Chenot Gym and Fitness Center.
Other than that, there's also a telescope space observatory, a golf simulator and pro shop, a gourmet market and shops, a kids club, outdoor terraces, and multiple pools.
Lastly, the party never has to end thanks to the onboard nightclub, jazz lounge, and 10,000 -bottle wine cellar. 
The first 10 private NJORD residences are now on the market
While the groundbreaking residential project is only slated for completion in 2026, the first private homes aboard the superyacht have recently been listed for sale.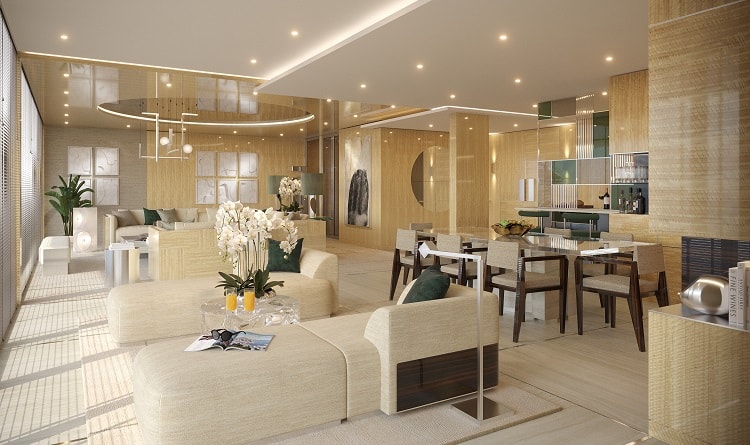 The sales and marketing for the first ten residences aboard NJORD will be led by global real estate brokerage The Agency, with CEO/founder Mauricio Umansky and principal & managing partner Santiago Arana at the helm.
"We are proud to represent the sales and marketing for the first ten incredible residences aboard NJORD, one of the most innovative and exclusive residential offerings in the world," says Mauricio Umansky.
"With its thoughtfully designed residences, endless array of amenities and philanthropic and scientific purpose, buyers have the unique opportunity to live aboard one of the finest vessels to ever be built," Umansky added.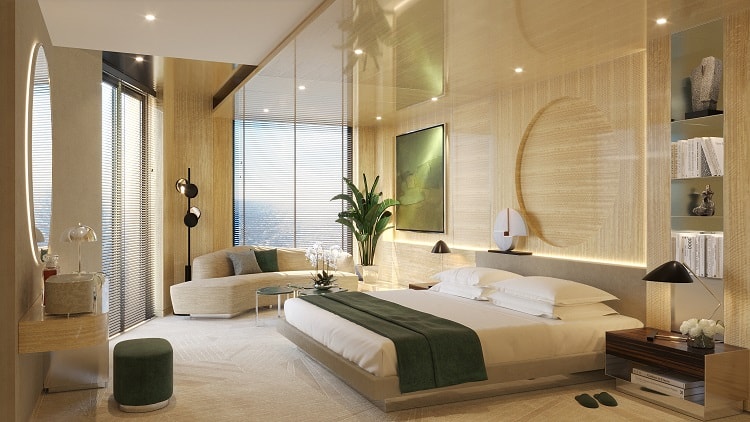 If Mauricio Umansky's name rings a bell but you don't know where from, you might know him from The Real Housewives of Beverly Hills (he's Kyle Richard's husband).
You'll also be seeing a lot more of him on Netflix's Buying Beverly Hills, which follows him and his stellar team of real estate agents. And we're kind of hoping the new reality series will also give us a closer look inside the NJORD Superyacht and its luxury residences.
"We're delighted Mauricio Umansky and Santiago Arana of The Agency will be at the helm of sales and marketing for the first ten luxury residences aboard NJORD," said Kristian Stensby, Founder and CEO of Ocean Residences Development.
"With their combined record-breaking career success, global reach and white-glove service, we can't think of a better team than The Agency to represent NJORD, the finest address everywhere in the world."
Luxury meets sustainability
NJORD is more than just a collection of upscale residences.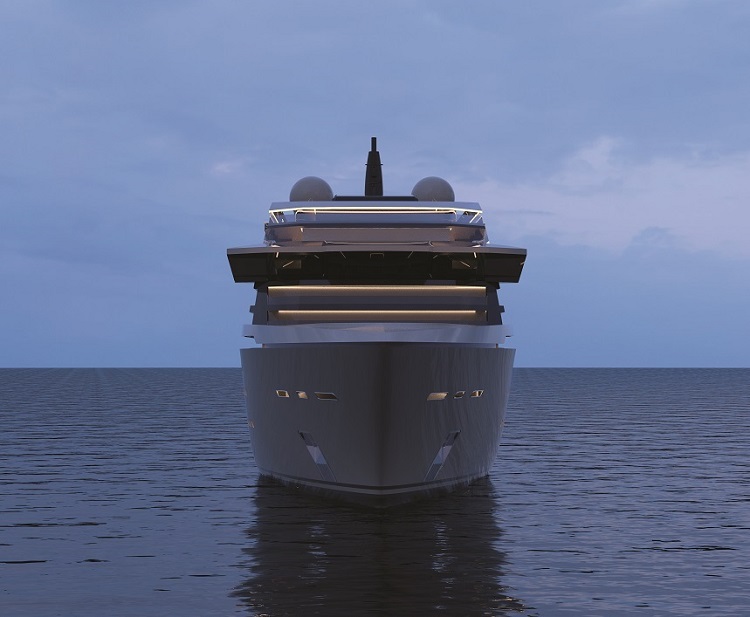 It's an adventure around the globe and, according to Alain Gruber, COO of Ocean Residences Development Ltd, residents can choose to either completely relax or participate in the activities and expeditions planned by the concierge.
The best part about NJORD (other than the fact that you will get to circumnavigate the planet) is that you will do so sustainably.
The developers aim to build it under strict environmental regulations to minimize its carbon footprint.
The vessel will not only use carbon-neutral fuel but also include a professional oceanographic laboratory, a cloud computing system, multibeam echo sounders, and other resources to help the scientific community tackle environmental issues like climate change.
Talk about a new wave of residential living!
More stories you might like
Five-star living: The private residences at the Four Seasons in Los Angeles
18 modern mansions that redefine house goals
A striking $150M modern mansion could set a new record for Bel Air
$10M 'House of Sin' party pad in Hollywood Hills has its own nightclub, casino