An 8-story Hollywood Hills home with eclectic interiors and a party-ready setup is looking for its newest fun-loving owners.
With a unique set of amenities — that include a two-story nightclub, a games room with casino tables, and a grotto with a jacuzzi — the house looks like it jumped right out of an MTV Cribs episode.
Known as the "House of Sin", the Los Angeles party palace was previously owned by photographer Richard Franklin, who photographed celebrities and more than 600 models in his home.
In fact, Franklin's style, characterized by bright, vivid colors, and a love of the universe is woven into the design of the property.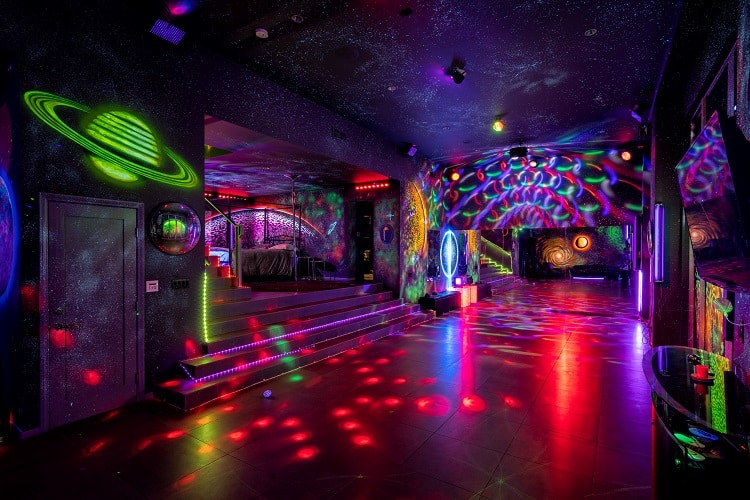 Los Angeles' 'House of Sin' is now up for grabs, asking $10,200,000
The eight-story home on Sunset Plaza Drive, near the infamous Bird Streets, has recently hit the market. Josh Morrow and Brooke A. Elliott of Aaron Kirman Group at Compass hold the listing.
Designed to accommodate an over-the-top party lifestyle, the home has become a celebrity in its own right, landing gigs in several reality TV shows.
But it's also attracted quite a few bona fide celebrities.
Back in the day, the house has been rented long- and short-term to a string of entertainment figures including actor Fabio, hip-hop label Def Jam cofounder Russell Simmons and rapper Sean "Diddy" Combs, the Los Angeles Times reports.
With 4 bedrooms, 6 bathrooms, and a total of 7,500 square feet of living space, the so-called 'house of sin' has plenty to offer.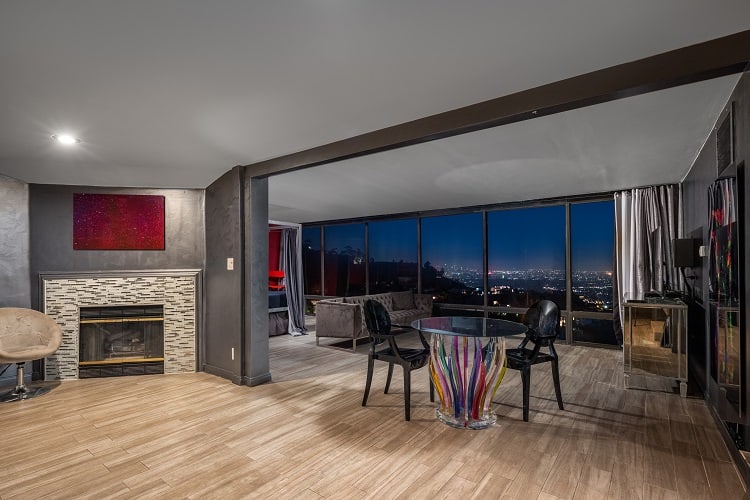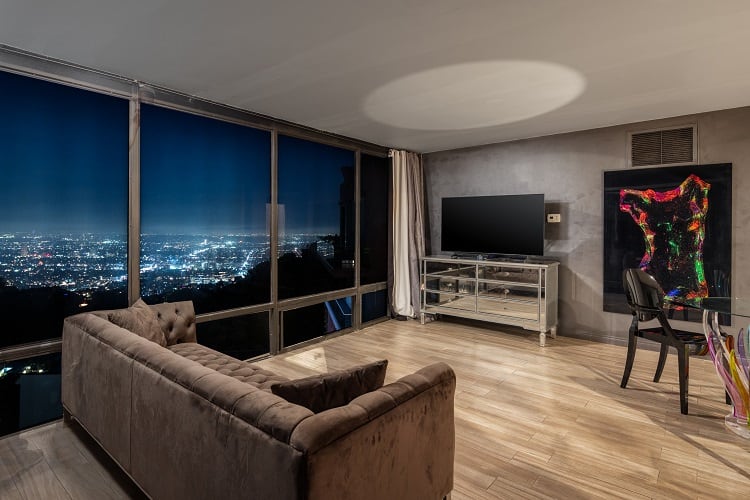 The Sunset Plaza home has high vaulted ceilings with skylights and glass doors that open to panoramic views from the hills to the city and beyond.
The home boasts a large chef's kitchen with build-in skylights and a zen-like living and dining room.
An entertainer's paradise fit for the biggest rock or hip hop stars, the property has several levels dedicated to entertaining spaces.
These include a two-story nightclub, media room, a games room with casino tables, enclave with spa and waterfalls, a rooftop deck, and more.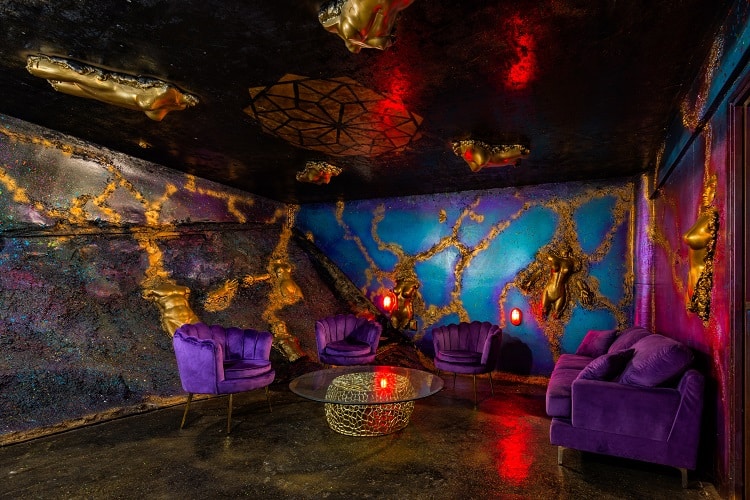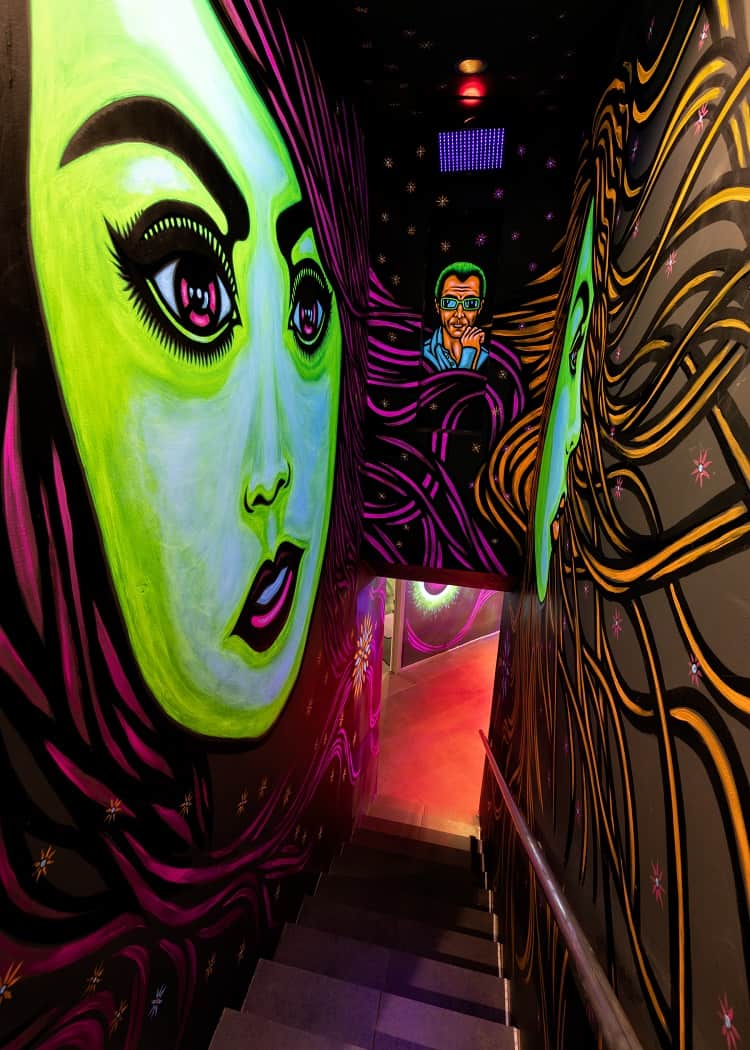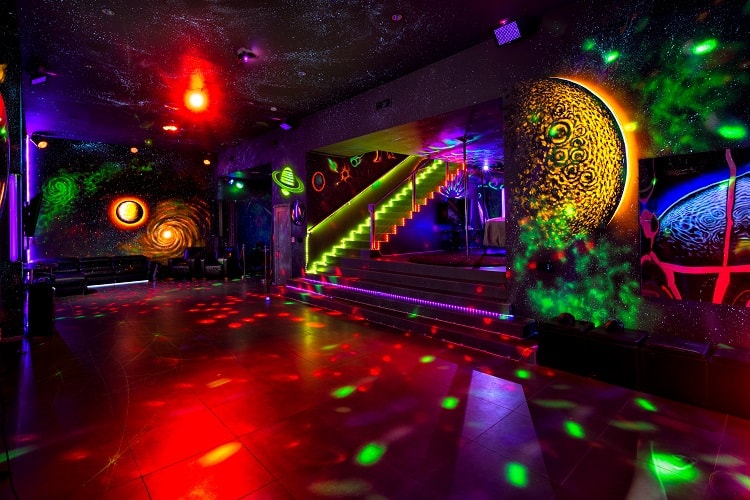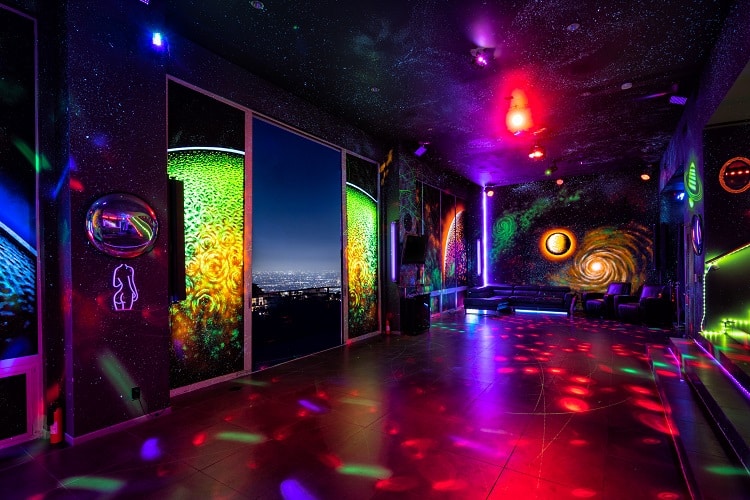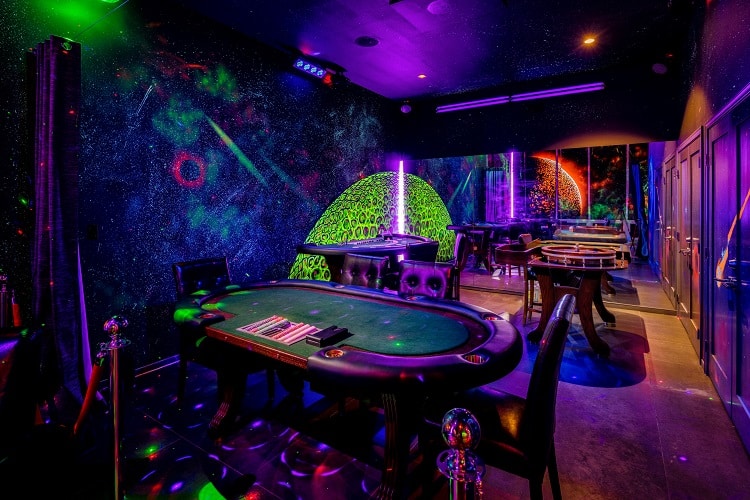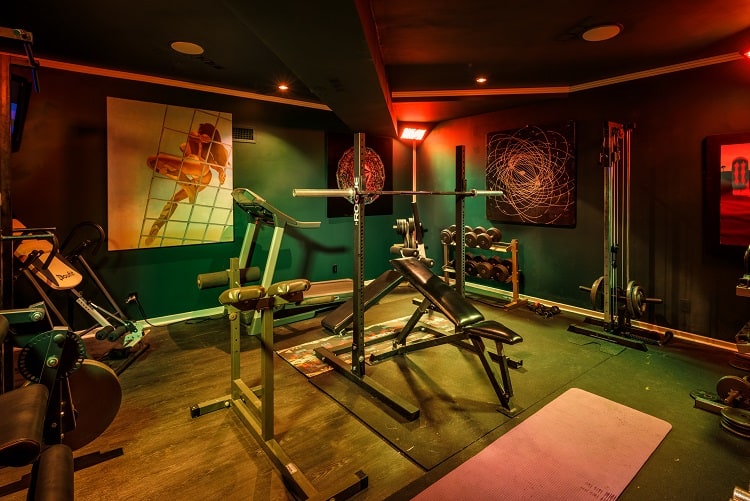 The fun continues outside, where there's a sparkling pool and deck with city views.
In a nod to Hugh Hefner's Playboy mansion, the House of Sin features its own grotto with a jacuzzi and waterfall.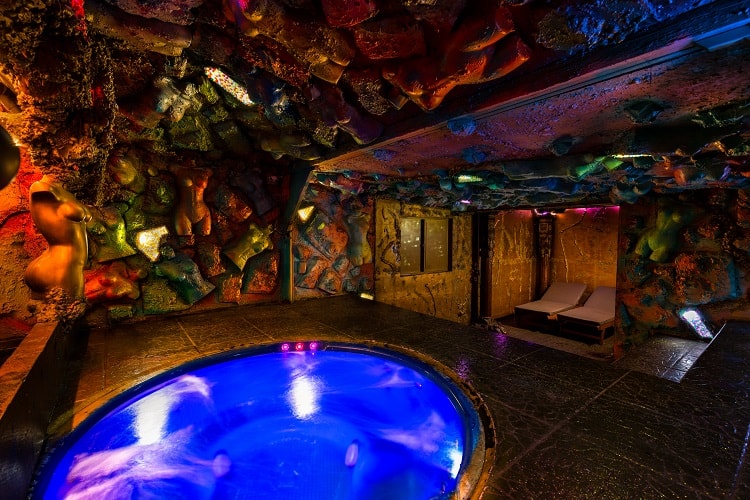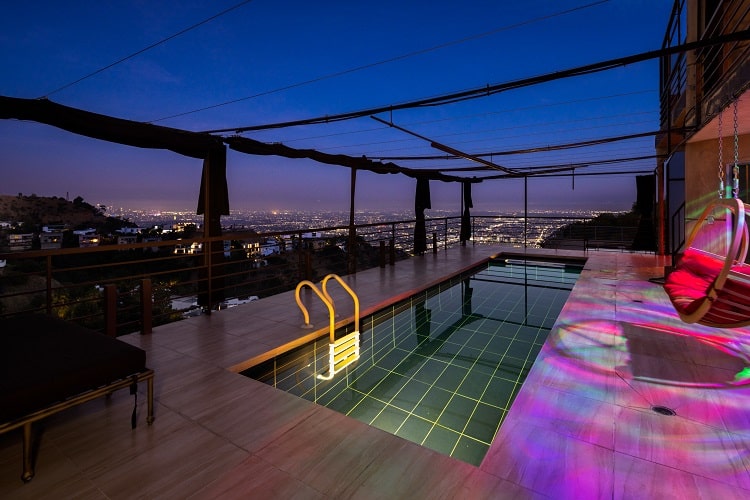 Beyond its party-ready amenities, the property also offers a great location.
The home is located on Sunset Plaza Drive in the Hollywood Hills, moments away from the world famous Sunset Strip, and the best shopping, nightlife and entertainment the city of Los Angeles has to offer.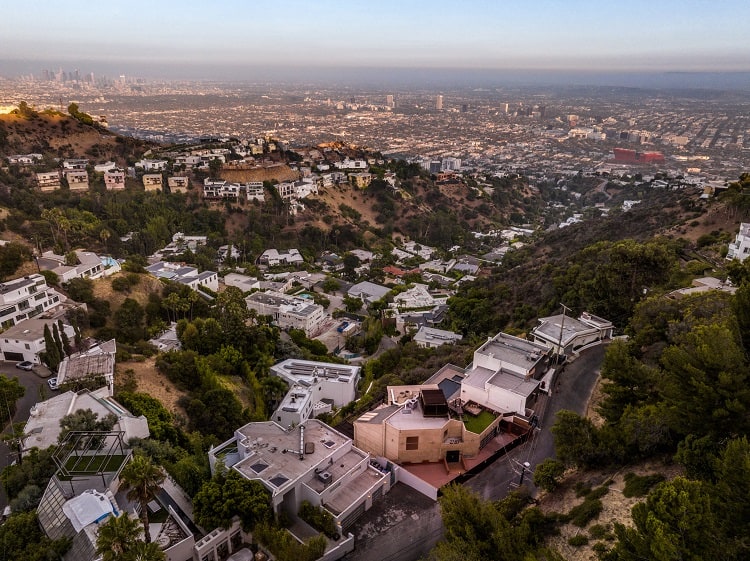 More stories you might like
Cool Listings: Inside The Wallpaper House, Where Each Room Has its Own Unique Design
Move in Next to Californication's Hank Moody in This Industrial-Style Loft in Venice, CA
Cool Listings: A Striking Celebrity Compound with a 7-Sided House and Richard Neutra Connections
MedMen Co-founder Andrew Modlin is Selling his Serene L.A. Home