Before we start talking about the ultra-luxurious, ultra-private Los Angeles enclave known as the Bird Streets, let's set the ambiance, shall we?
Put on your favorite '60s or '70s record, whether it's Led Zeppelin, The Beatles, or The Doors, pour some whiskey, light up a cigar — whatever it takes to get you in that 'Once Upon a Time in Hollywood' mood.
Because that's exactly what the Bird Streets are all about, and we're going to tell you why.
Where are the Bird Streets and who lives there?
The Bird Streets is an exclusive neighborhood perched above L.A.'s infamous Sunset Strip, close to major movie studios, nightclubs, and high-end restaurants and shops.
Here, high in the hills and (a few minutes) away from the madding crowd, all the streets are named after birds; for instance: Oriole Way, Thrasher Avenue, Nightingale Drive, Robin Drive, Swallow Drive, Bluebird Avenue, Thrush Way, Skylark Lane, Blue Jay Way, Mockingbird Place, or Hummingbird Place.
The streets were named between 1920 and the 1960s, and they can be found nestled within the 90069 zip code of Los Angeles, bordering the Trousdale Estates of Beverly Hills to the west, Sunset Plaza and the Hollywood Hills to the north and east, and the Sunset Strip, West Hollywood, and La Collina Estates to the south.
Over the years, the Bird Streets have housed numerous Class A celebrities, including Larry Flint, Leonardo DiCaprio, Jerry Seinfeld, Jodie Foster, Matthew Perry, Herbie Hancock, Christina Aguilera, and many more.
The list can go on and on: Lionel Ritchie and Grant Cardone both used to live at 1401 Oriole Drive; Inspector Gadget creator Andy Heward used to live at 1634 Blue Jay Way; Ricardo Montalban lived at 1423 Oriole Drive; Jodie Foster used to own 9219 Flicker Way; while Stan Lee once resided at 9155 Warbler Place.
Dr. Dre used to own the home at 9161 Oriole Drive, and sold it for a whopping $32 million in 2015. Jennifer Aniston and former fiancé Justin Theroux used to rent a property in the Bird Streets for $17,000 a month.
And just last year, Ariana Grande sold her Bird Streets home for $14 million.
How the Bird Streets' Blue Jay Way inspired a Beatles song
Fun fact, Keanu Reeves is also a resident of the Bird Streets enclave, residing in a super-private home on Thrasher Avenue.
But perhaps the most well-known resident of this famous neighborhood is the late Beatles guitarist George Harrison.
Harrison used to rent the house at 1567 Blue Jay Way back in the summer of 1967.
One evening, he was waiting at his 4,116-square-foot home for his friend and publicist Derek Taylor to arrive. Taylor was running late because of a deep fog that covered the narrow, winding roads leading up to Harrison's place.
Taking full advantage of the exquisite, unobstructed views of Los Angeles that his home offered, Harrison passed the time by writing the song 'Blue Jay Way.'
The lyrics were inspired by the events of the moment, as Harrison sang 'There's a fog upon L.A., and my friends have lost their way.'
The song was featured on The Beatles' Magical Mystery Tour, and drew attention to this private, exclusive, celebrity-laden part of Hollywood.
Why the Hollywood elite keeps flocking to the Bird Streets
So, we've already talked about all the extremely famous people who've lived on L.A.'s Bird Streets. But you might be asking yourself: why are all these people so eager to live here?
What's so special about the Bird Streets?
For starters, it's all about location. This private neighborhood is perched atop the legendary Sunset Strip, which is lined with top-class restaurants, clubs, concert venues, and retailers.
Then there's the privacy. The long and twisted roads leading to the mansions on the Bird Streets are not for the faint of heart, but even if you decide to take a stroll and maybe a peek at some celebrity homes, don't hold your breath.
Each of the homes on the Bird Streets benefits from a high level of privacy, protected by tall trees and vegetation and nestled safely by the Hills themselves.
Celebrities are willing to pay exorbitant prices for their privacy, but they also enjoy unobstructed views, and the Bird Streets offer just that.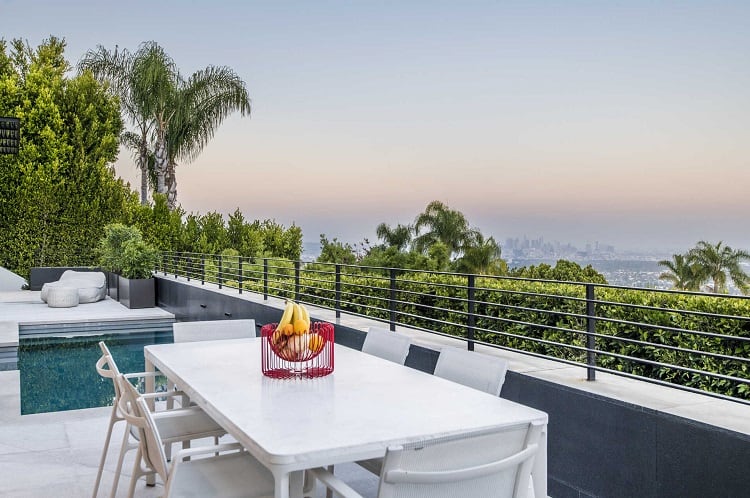 This is probably the main reason why so many famous people have decided to settle down here. The streets provide exquisite, yet very private, views of Los Angeles, the Strip, and even the Pacific Ocean.
In fact, much of the area features terraced lots, to preserve this privacy and ensure everyone has access to amazing views.
Bird Streets homes with the best views will usually sell for twice as much as those with 'meh' views.
It's because of these magnificent views that the Bird Streets can fetch prices that are usually only found in Malibu's Carbon Beach.
In May 2022, the average price per square foot for a home in the area was $1,772, while the median listing price was no less than $12.9 million.
But properties here often fetch much higher prices than that, and 'shovel-ready' homes tend to sell especially fast.
Teardowns and spec homes are reportedly extremely popular in this neighborhood, as there's always another celebrity looking to build an extravagant, custom home from the ground up.
From bird tweets to rock'n'roll: the Bird Streets' decades-long connection to music
Perhaps when you first started reading this article, you weren't sure what the hell we're going on about.
That's perfectly understandable, as not many people know about the Bird Streets.
As a mostly residential neighborhood, one of its main attractions is the proximity to the buzzing Sunset Strip — which we're sure you're already familiar with.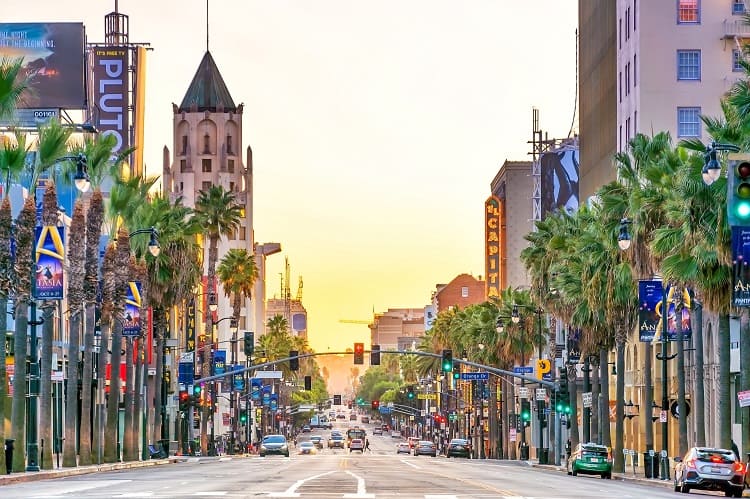 The Strip, lined with iconic restaurants and clubs, and a magnet for equally-iconic celebrities, was a celebrity Mecca during the 1960s and 1970s in Hollywood, and its popularity has never really dwindled.
Everyone and anyone wanted to get in one of the exclusive clubs on the Strip, because there was a 101% chance you'd run into a celebrity there.
You might not have heard of Robin Drive or Thrasher Avenue before, but you might be familiar with some of the clubs located along the Strip, just 5 minutes from the Bird Streets.
The Viper Room at 8852 Sunset Boulevard is a nightclub and live music venue founded and previously owned by Johnny Depp. It was a popular hangout-and-party spot for celebrities in the 1990s.
Unfortunately, it's also where young actor River Phoenix died of a drug overdose in 1993, and where INXS lead singer Michael Hutchence played his last public performance in 1997.
While its crazy days are (for the most part) behind it, The Viper Room is still open today, and hosts live bands pretty much every night.
A little further down the road is the iconic Whiskey A Go Go, a historic nightclub and music venue that opened back in 1964.
This is where The Doors, early in their careers, once served as the house band — before Jim Morrison infamously got fired.
It's also where Led Zeppelin, Janis Joplin, The Byrds, Alice Cooper, Fleetwood Mac, KISS, Frank Zappa, and The Ramones graced the stage, among many, many others.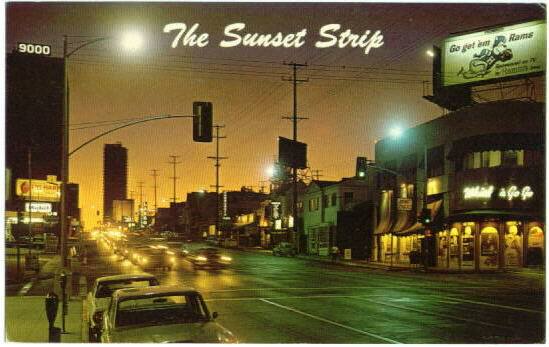 Just a short walk from the Whiskey lies yet another iconic Sunset Strip staple, namely The Roxy Theater.
Located on the site of a previous strip club, The Roxy opened in 1973, with Neil Young and Crazy Horse performing there for the first three days.
A few months later, The Roxy housed Genesis, with Peter Gabriel at the helm — it turned out to be one of the finest performances in the band's history.
Then, in 1974, The Rocky Horror Show play had its first American run at The Roxy, and just one year later it was turned into the now-iconic movie starring Tim Curry.
Last but not least, Alice Cooper and The Who's Keith Moon frequently hung out with John Lennon at The Roxy during the Beatle's 18-month-long 'lost weekend.'
…
So, when celebrities like Leo DiCaprio and Keanu Reeves, who probably grew up listening to these legendary musicians, and dreaming of one day seeing them play The Whiskey or The Roxy, get a chance to live minutes from these iconic venues, they will surely make the best of the opportunity.
Wouldn't you do the same?
More stories you might like
Everything You Need to Know about Brentwood, One of LA's Most Glamorous Neighborhoods
Plush in the Palisades: 5 Celebrities Who Purchased Posh Properties in Pacific Palisades
Beverly Park, a Privacy Haven for Hollywood's Biggest Celebrities
What Makes Encino Such a Great Place to Live?