'Keep your eyes on the road, your hand upon the wheel…
Yeah we're going to the roadhouse, gonna have a real good time.'
What better tune to start talking about iconic rock'n'roll legends and their houses in California, than The Doors' Roadhouse Blues? It's the best song to start your road trip playlist if you're traveling to Los Angeles or San Francisco with a few legendary locations to check off your bucket list.
Today we're taking a trip together down memory lane, all the way back to the 1960s and 1970s in California, where the hippie movement was in full swing, love (and weed) was in the air, and everyone had long hair — oh look, we're already rhyming.
It was a moment in time when everyone was brimming with inspiration and creativity, and similar-minded people were brought together by their core values and beliefs.
We call it the counterculture movement, because young people were rebelling against the status quo and taking a stance for what they believed in.
This meant participating in protests against the Vietnam war, rebelling against parents and traditional family life, and for some, it meant moving to California and joining, or following, a rock'n'roll band.
California's Summer of Love
It's because of this counterculture phenomenon that places like San Francisco and Los Angeles became the epicenters of the hippie and rock'n'roll movements.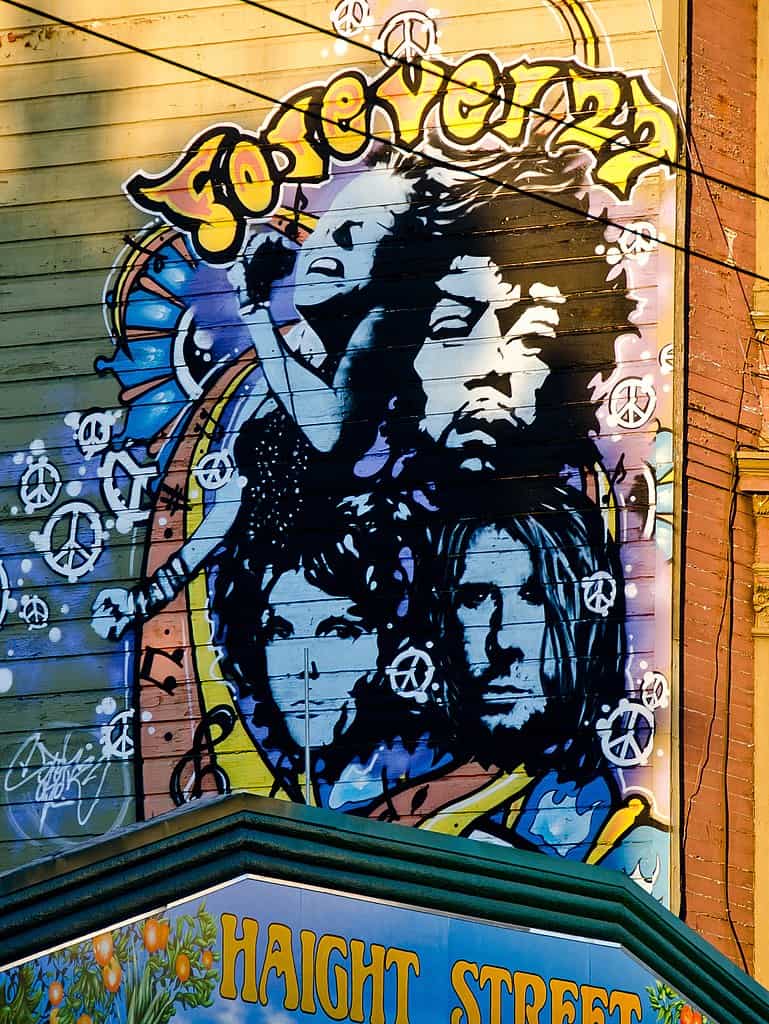 Walking down the streets in San Fran's Haight-Ashbury, you could run into residents like Janis Joplin, Jerry Garcia of The Grateful Dead, or Jefferson Airplane's Grace Slick. In L.A., chances were you'd be able to see Jim Morrison or Joni Mitchell casually strolling around Laurel Canyon.
There were no gated communities or paparazzi back then — and it also helped that pretty much everyone was trying to look like Jim Morrison back then, so he could easily just blend in with the crowd.
Many of the iconic rock'n'roll legends of the '60s and '70s are no longer with us, including Morrison, Hendrix, and Joplin.
Their premature deaths at just 27 years old sealed their place in our minds and hearts, making them forever young, and rendering their music as timeless and ageless.
The homes where they lived back then, at the height of their careers, where they found inspiration and wrote some of the most iconic pieces of music of all time, are landmarks for any music fan, and we're taking a look at some of them.
So, if you're ever in California and have some time to spend following in the footsteps of some legendary musicians, here's where to start.
The Love Street house: Jim Morrison's house in L.A.
If you're a fan of The Doors, you'll know the song Love Street, recorded for the band's third album, Waiting for the Sun, in 1968. You know the one, where the lyrics go 'She lives on Love Street, lingers long on Love Street…She has a house and garden, I would like to see what happens.'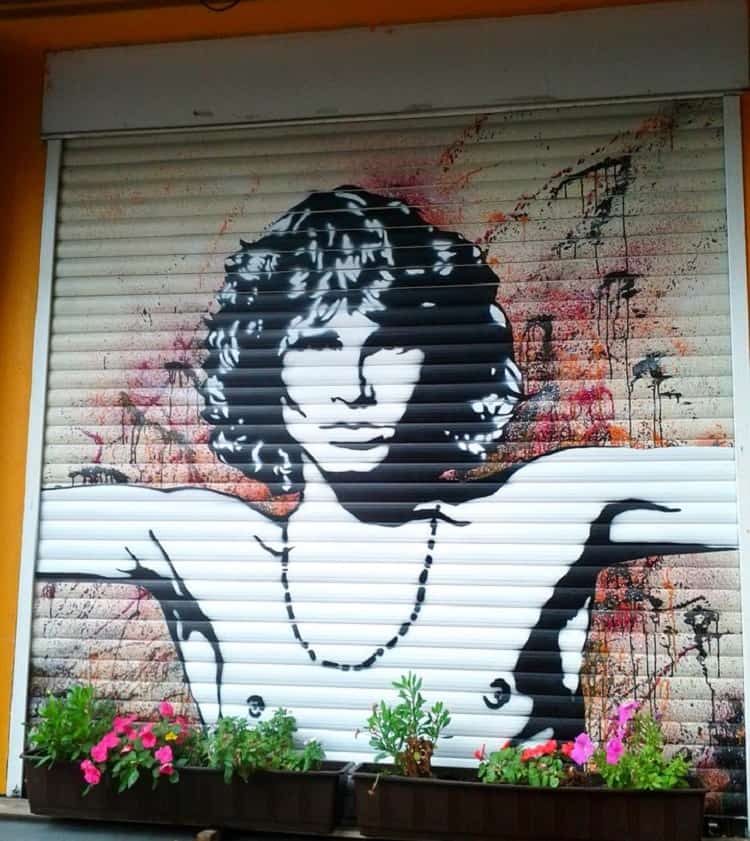 At the time of the recording process for Waiting for the Sun, Jim Morrison was living with his girlfriend, Pamela Courson, in Los Angeles' Laurel Canyon neighborhood, close to the Sunset Strip and Chateau Marmont.
MORE: Celebrities that Have Lived, Loved and Died at the Chateau Marmont
Morrison bought the secluded little house located at 8021 Rothdell Trl, Los Angeles, CA for himself and Courson, even though the couple used to fight a lot and he would go sleep at a motel quite often.
Jim Morrison's house in Laurel Canyon was located close to the Canyon Country Store, which was a popular hangout spot for young hippies back in the day. People were hanging out around the store all the time, and that, of course, inspired Morrison to write the lyrics for Love Street.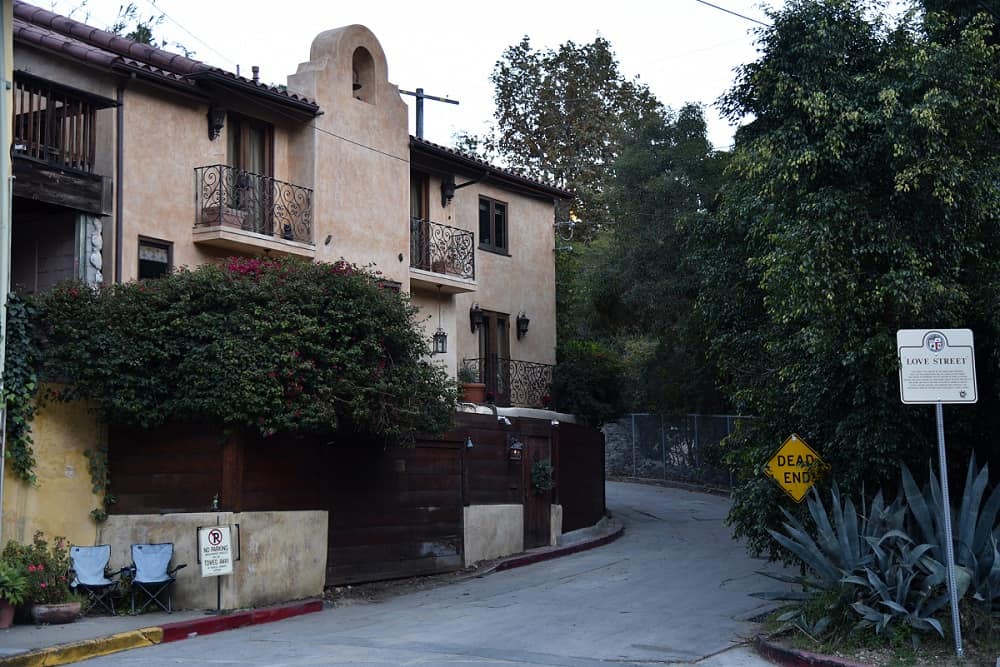 'I see you live on Love Street
There's this store where the creatures meet
I wonder what they do in there
Summer Sunday, and a year
I guess I like it fine, so far.'
The store referenced in the song is the Canyon Country Store, which is still there to this day, a popular attraction for Doors aficionados. Morrison and Courson lived in the house on Rothwell Trail for a few years, during which The Doors released their third and fourth albums, Waiting for the Sun and The Soft Parade.
In 1970, Morrison relocated to a house on Norton Avenue in West Hollywood, his last residence in the U.S. before moving to Paris with Courson.
His stay in Paris was short-lived, unfortunately, as he passed away in 1971, at the age of 27. His grave is located in the Père Lachaise cemetery in Paris, where Doors fans flock to pay homage and hang out with Jim on a daily basis.
---
Joni Mitchell's house in Laurel Canyon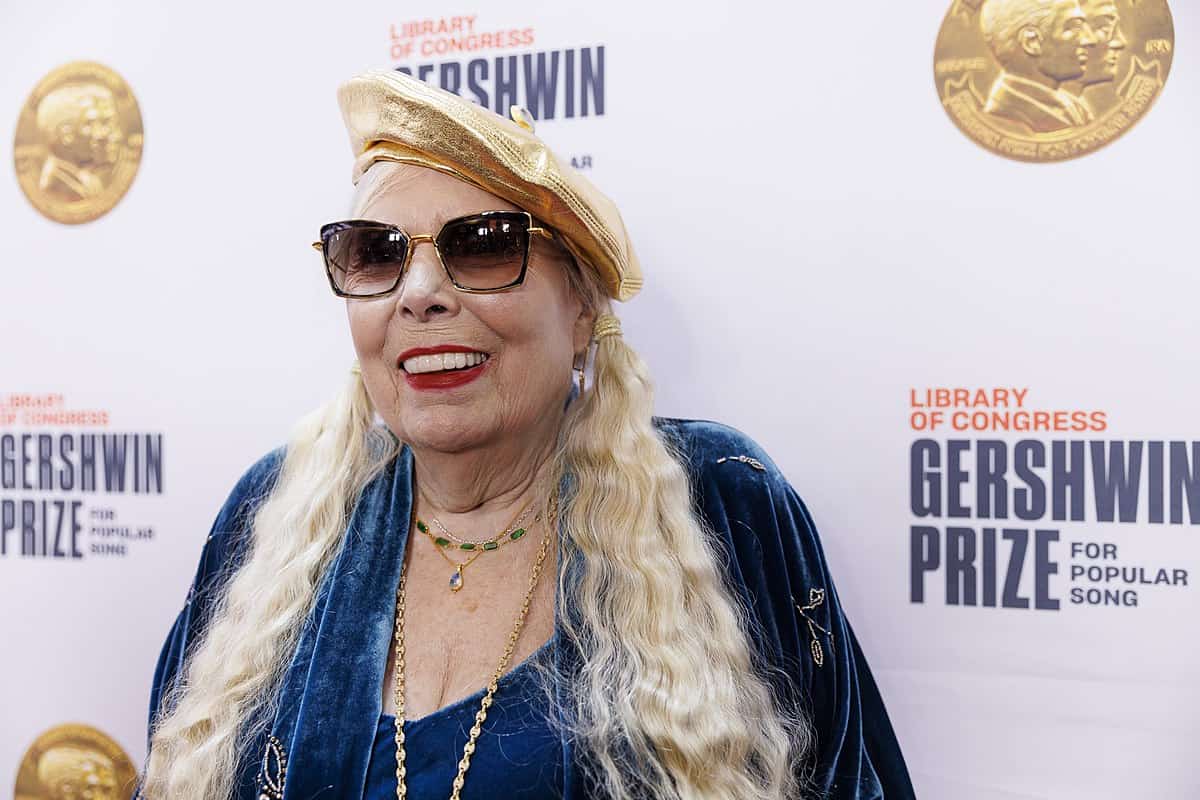 Back in the 1960s and early 1970s, Laurel Canyon in Los Angeles was the place to be for those who were part of the counterculture movement, or hippie movement, as we like to call it.
Similarly to San Francisco's Haight-Ashbury, Laurel Canyon was where the great musical minds of the Summer of Love congregated, including Jim Morrison, David Crosby, Graham Nash, and Joni Mitchell.
If you're a fan of Crosby, Stills, Nash & Young, or have watched and rewatched the recordings from Woodstock 1969, you'll be familiar with the beautiful song 'Our House.'
It was, in fact, a song that Graham Nash wrote about Joni Mitchell's house in Laurel Canyon, where the couple lived blissfully for a few years. The relationship, sadly, didn't last, but the song became a hit single on Crosby, Stills, Nash & Young's 1970 album Déjà Vu.
It's said that after a party one night in 1968, Joni Mitchell invited Nash over to her house in Laurel Canyon. He ended up staying for two years, and their idyllic, quiet domestic bliss inspired him to capture the moment and write Our House for Mitchell.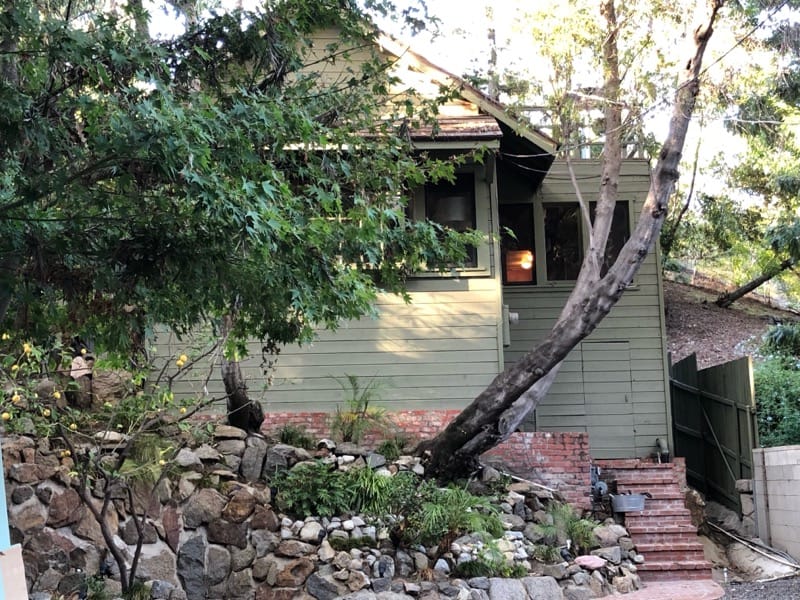 'Our house is a very, very, very fine house
With two cats in the yard
Life used to be so hard
Now everything is easy cause of you'
Joni Mitchell bought the little wooden house on Lookout Mountain in the spring of 1968, using the royalties from her successful first album, Song to a Seagull, produced by David Crosby. She moved out of the house sometime in the mid-1970s, but still holds on to it for its sentimental value, renting it out.
SEE ALSO: Where Does Tina Turner Live Now? Her Swiss House and $76 Million 'Weekend Retreat'
Surrounded by foliage and isolated from the busy streets of Los Angeles, it's easy to see why this house was so loved by Mitchell.
---
Janis Joplin's house in San Francisco
Janis Joplin is one of San Francisco's most well-known residents ever. The legendary raspy-voiced singer was one of the frontrunners of the counterculture movement and a key presence during the city's notorious Summer of Love in 1967.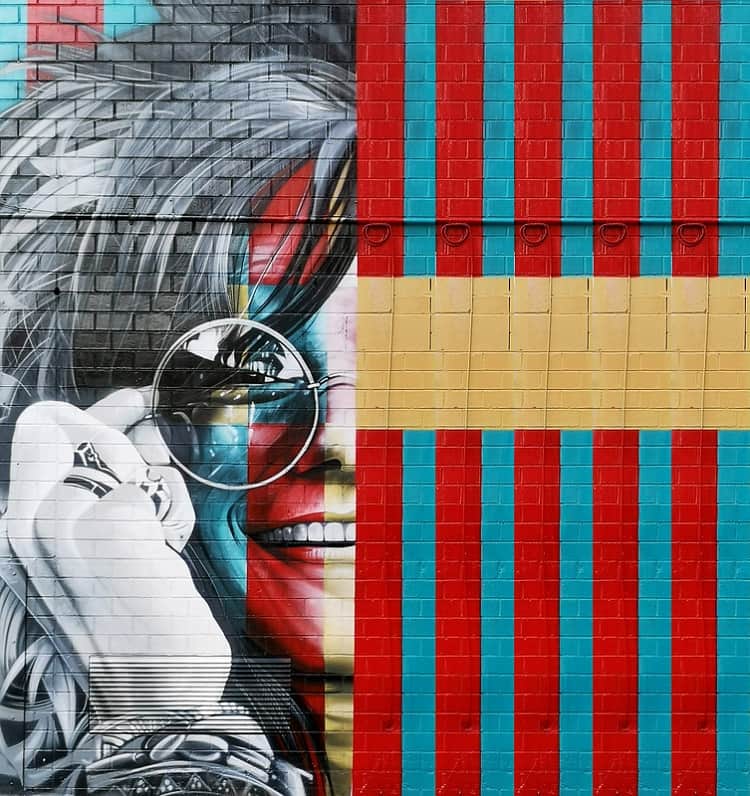 A colorful and vibrant, rebellious spirit, Joplin was a force of nature, and her houses in San Francisco reflected her vivacious character.
The singer initially lived in an apartment on Lyon Street in Haight-Ashbury, a neighborhood that would soon become a veritable Mecca for long-haired hippies. But her stay here was short-lived, and no one can agree on whether she lived at 122 Lyon or 112 Lyon Street.
But the most well-known Janis Joplin house in the Haight is located on Ashbury Street, and it's quite easy to spot it because of its bright pink exterior.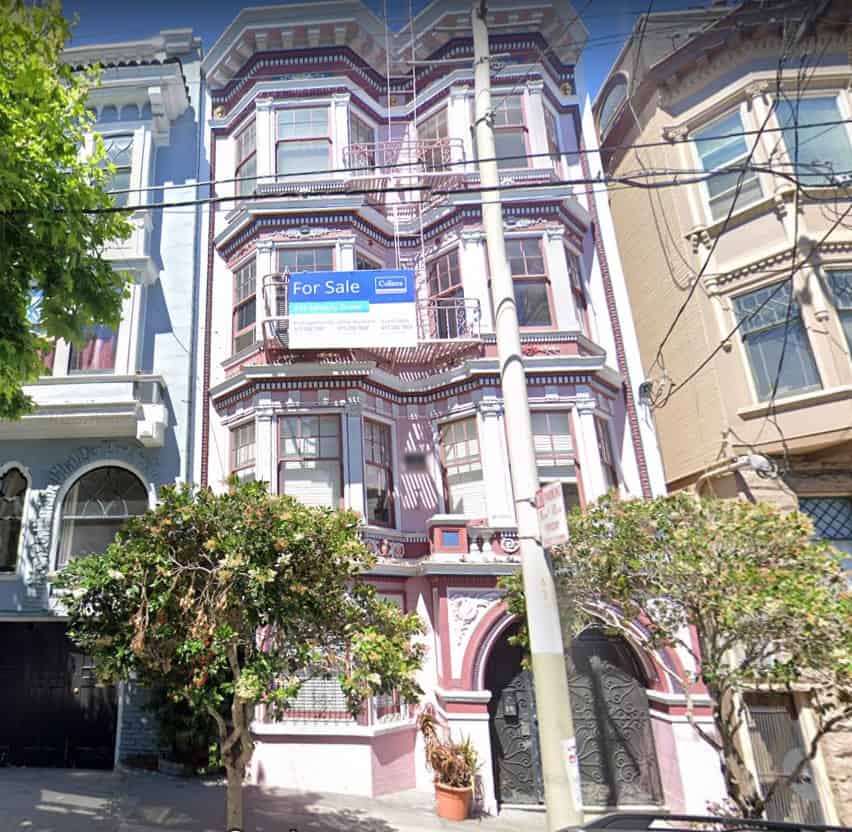 The singer moved here in 1967 with her then-boyfriend Peggy Caserta, in a cozy little apartment on the building's second floor. That same year is when Joplin and the Big Brother Holding Company performed at the Monterey Pop Festival, and became household names and pioneers of the counterculture trend.
Unfortunately, Janis Joplin wouldn't get to enjoy her pretty pink Victorian house for very long, as she continued touring the country and growing her music career, which culminated with a now-iconic performance at Woodstock in 1969.
Sadly, she joined the 27 Club in 1970, succumbing to a heroin overdose.
As for Janis Joplin's house in San Francisco, well, it seems it recently found new owners, selling for $3,950,000 in mid-2022, per public records.
---
The Red House: Jimi Hendrix's house in the Haight
Another legendary resident of San Francisco's Haight-Ashbury was, of course, Jimi Hendrix.
Considered one of the best guitar players of all time and one of the most iconic and creative figures of the 1960s, Hendrix left a permanent mark on rock'n'roll.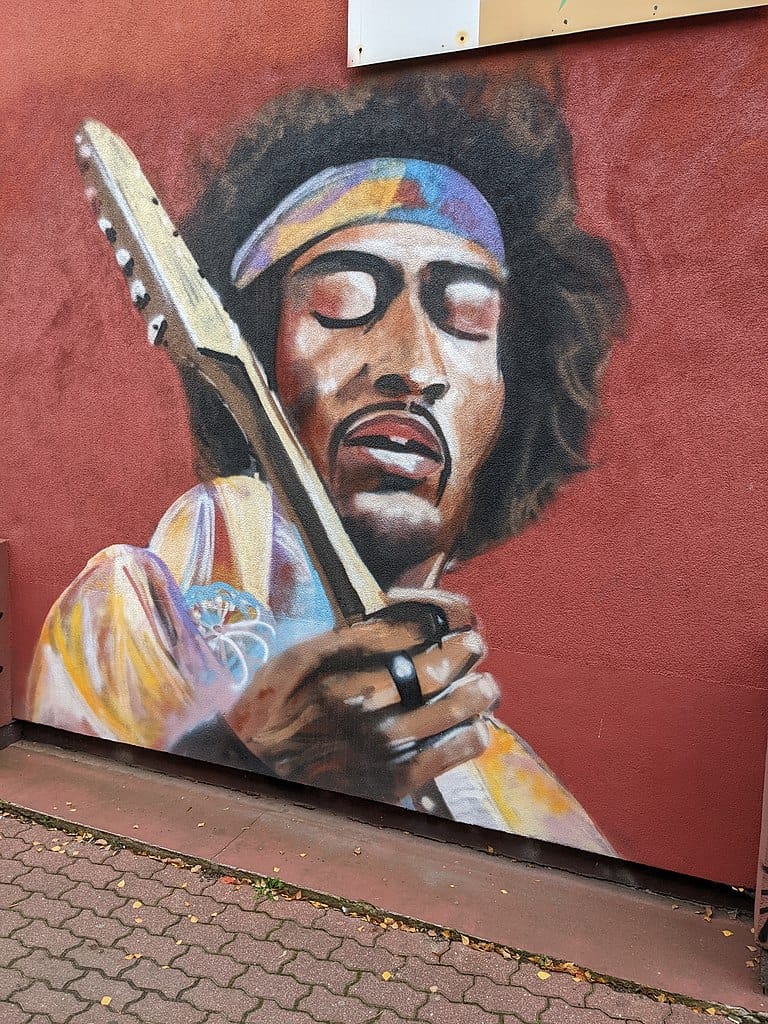 Just think of his timeless, jaw-dropping performance at Woodstock: playing guitar with his teeth, cranking out crazy solos, and engaging the audience like no one else before him, that was the stuff of magic.
But rewinding a couple of years back to the Summer of Love in 1967, Jimi Hendrix was just another music-driven hippie roaming the streets of San Francisco.
Hendrix lived on Haight Street during the Summer of Love, in an apartment building that's now painted red in his honor, because he reportedly loved the color. Ever since then, the house has remained a bright, fiery red, virtually unchanged, and it's known among Hendrix fans as The Red House.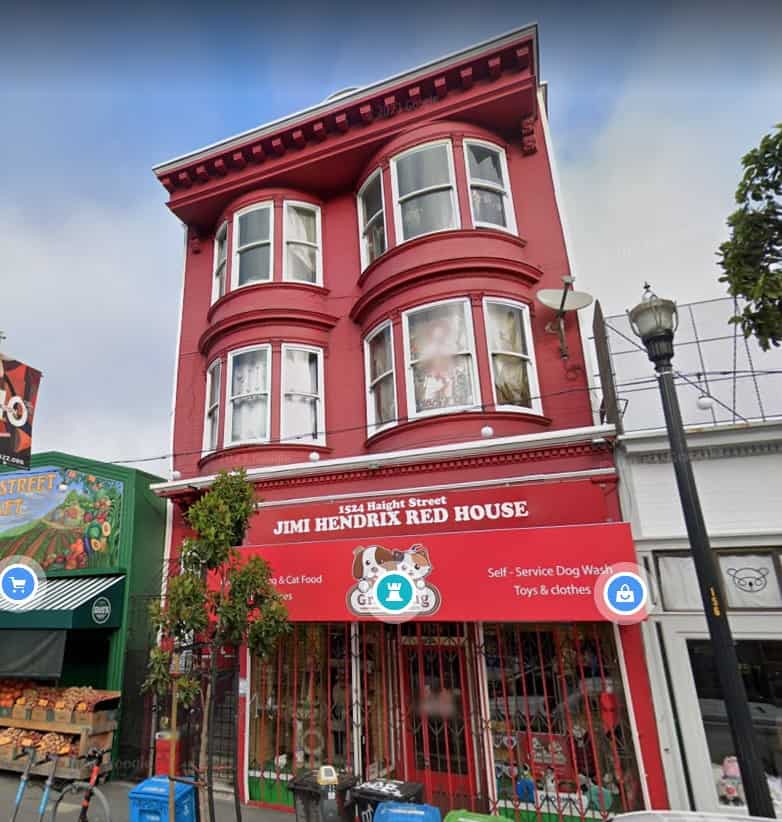 Jimi Hendrix's house is located at 1524 Haight St, in San Francisco, CA 94117.
Nowadays, there's a smoke shop located on the first floor, on a street lined with vintage shops and record stores, so not much has really changed since the 1960s.
Hendrix's former apartment, however, is now a private residence, so you can't just walk in there and visit. But you can admire the brightly colored building from afar and check out the colorful murals painted on the exterior as a tribute to the musician.
---
The Grateful Dead house in San Francisco
Jerry Garcia and his bandmates from The Grateful Dead, one of the most eclectic and innovative rock n roll bands of all time, also lived in Haight-Ashbury in San Francisco during the 1960s.
The house they shared from 1965 to 1968 is now a historical landmark and a popular destination among fans of the counterculture movement and the Summer of Love.
Just a few houses down from Jimi Hendrix's home, at 710 Ashbury St. in San Francisco was a property that's now known simply as The Grateful Dead house.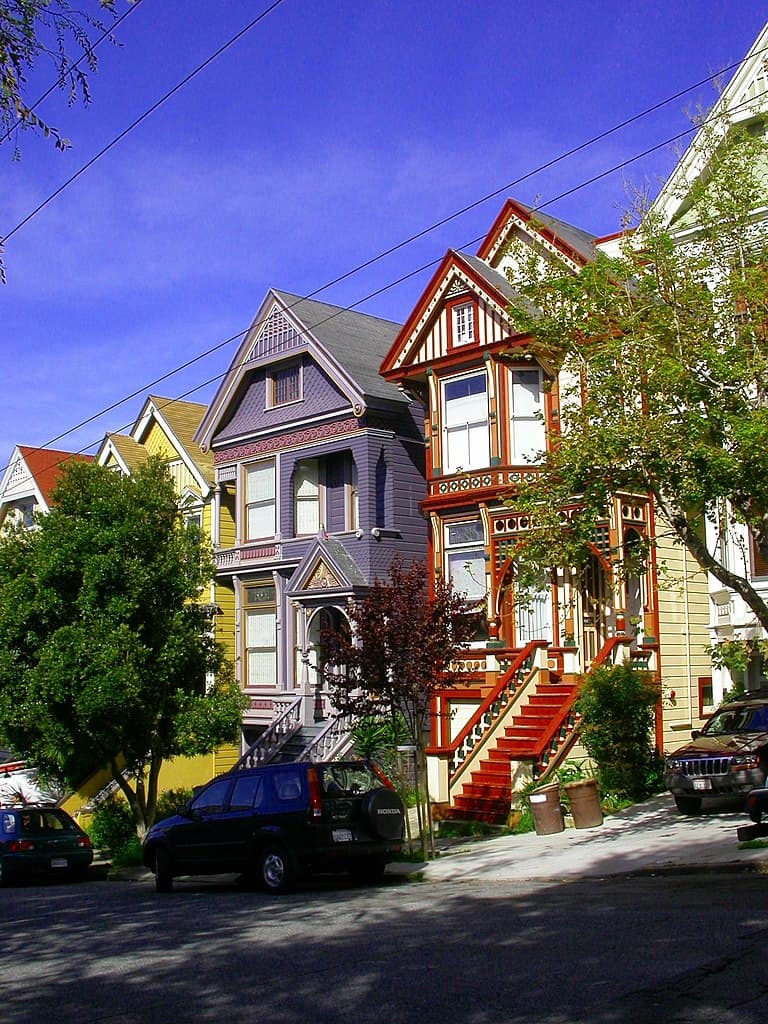 This is where the band members wrote and rehearsed some of their most well-known songs, where they recorded music, and where they partied with other musicians and hippies, all concealed in a cloud of smoke and the droning sound of electric guitars.
You can't go inside the house, unfortunately, but surely you can imagine the wild parties that its walls have witnessed back in the day. Things got so wild that 11 people attending a party at the house, including some band members, were arrested for drug use by the San Francisco Police Department in October 1967.
SEE ALSO: Red Hot Chili Pepper bassist Flea's house: A striking hilltop compound with a 7-sided home
Jerry Garcia managed to escape arrest because he was hiding out across the street in a house occupied by the Hell's Angels. Garcia and the Dead held a now-infamous press conference urging the city to decriminalize the use of marijuana, an event that was reported in the very first edition of Rolling Stone Magazine.
---
Paint it black: the Jefferson Airplane mansion in the Haight
Many rock stars that headlined the Summer of Love, including The Grateful Dead, moved out of Haight-Ashbury in 1968, as the neighborhood became infested with crime, hard drugs, and violence. But some of them chose to stay.
Psychedelic rock band Jefferson Airplane purchased a home on Fulton Street, on the northern side of the panhandle of Golden Gate Park, in 1968 for roughly $70,000.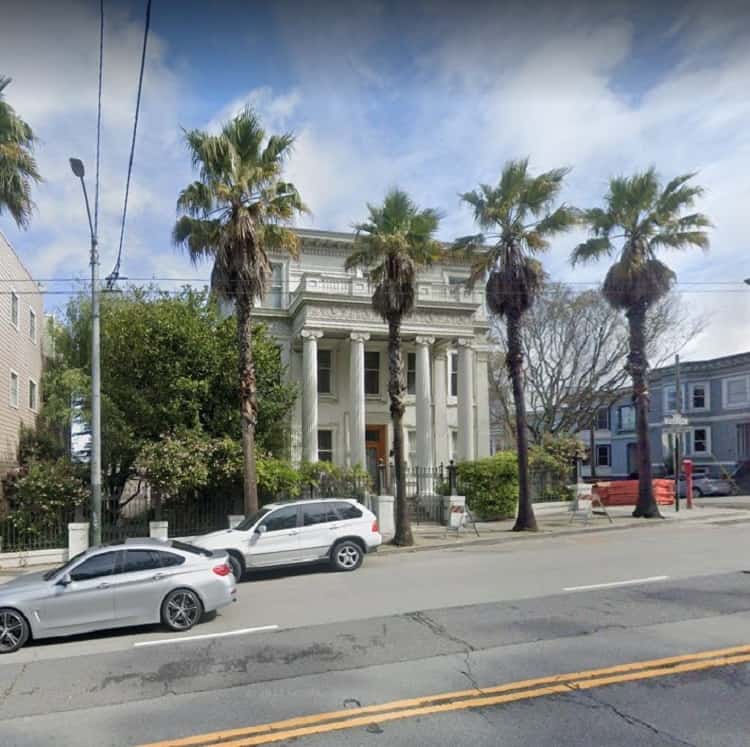 The band lived, wrote, and recorded at the property located on 2400 Fulton Street for a whole decade, and the house is now known as the Jefferson Airplane house.
The band, led by charismatic singer Grace Slick, who blew our minds open with her mesmerizing rendition of 'White Rabbit,' lived together at the three-story home, but don't worry, it wasn't all that crowded as the house had no less than 17 rooms.
The entire exterior of the mansion was painted by the band members in black and gold, which made it stand out even more. Maybe they took a cue from the Rolling Stones, who encouraged listeners to 'Paint It Black.'
Nowadays, the stately mansion no longer retains its dramatic black facade.
More stories you might like
Prince's house in Turks and Caicos Finds New Owner, Changes Name to Emara Estate
Take a Tour of Lenny Kravitz's House, a Massive 1,000-acre Farm Compound in Brazil
Once home to Stevie Wonder, this newly listed Beverly Hills compound has views for days
Spotlight On: Graceland, Elvis Presley's House in Memphis